Pavel Barter rounds up the latest tech news, including the arrival of Nokia's new Android devices.
Nokia 2021 smartphones
It takes a brave European to go up against Apple, Samsung, and Chinese smartphone manufacturers, but Nokia found a short-cut to our pockets and hearts: by offering cheaper phones than the €1000+ mortgage-makers of its international rivals.
The brand is launching five fresh Android devices for Ireland, ranging from €89 to €349. X10 and X20 lead the pack. X20 (€349) has a 6.67-inch 1080p display, a 32MP front selfie camera and a 64MP camera on the rear. Superman would struggle to catch up with its Qualcomm Snapdragon 480 processor. And there's 128GB storage: a virtual warehouse of space. X10 (€299) shares some of its older brother's DNA: it has the same processor and display, but with 64GB storage and a 48MP rear camera.
The G-series takes up the middle of Nokia's new range. G20 and G10 smartphones sport three-day batteries, big screens and classy cameras. G20 (€159) has a 720p resolution screen, up to 128GB of storage, a 48MP main camera and 8MP selfie cam. G10 (€139) has the same battery and display specs, but reduced cameras: main (13MP) and selfie (8MP).
Bringing up the rear is the C20 (€89), an entry-level smartphone that has a 6.5-inch 720p display and decent front and rear cameras, each sporting 5MP of photographic prowess.
Advertisement
One big incentive to buy a Nokia is its commitment to eco-friendly tech. HMD Global, who own the brand, box the X10 and X20 in compostable cases. There are no wall charges and headphones, to cut down on e-waste. All five phones are supported with at least two years of security updates. The X-series has three years of monthly security updates and a three year warranty.
The fact that you won't have to think about a new phone until at least 2024 is a relief for the environment as well as your wallet.
Lenovo Yoga Slim 7 15.6in
Lenovo's new laptop is aptly named. The Yoga is flexible, light, trim, and packs 14 hours of battery life into its belly. This bendy Buddhist has a 1920x1080 pixel resolution, is powered by a Core processor, and has 8GB of RAM and 256GB of SSD storage.
Star Trek technology is on board. Windows Hello face authentication unlocks Windows 10 as soon as the camera recognises your face, which - unless you've had a facelift - is a quick way to escort your laptop from locked to functional. A Smart Assist feature saves time and energy usage: it knows when you're paying attention to the display and pauses videos when you walk away from the laptop.
There are two USB slots, HDMI, Thunderbolt 3 and Combo Jack. The keyboard is a comfortable fit for serial typists, and the keyboard backlight offers guidance during long dark nights.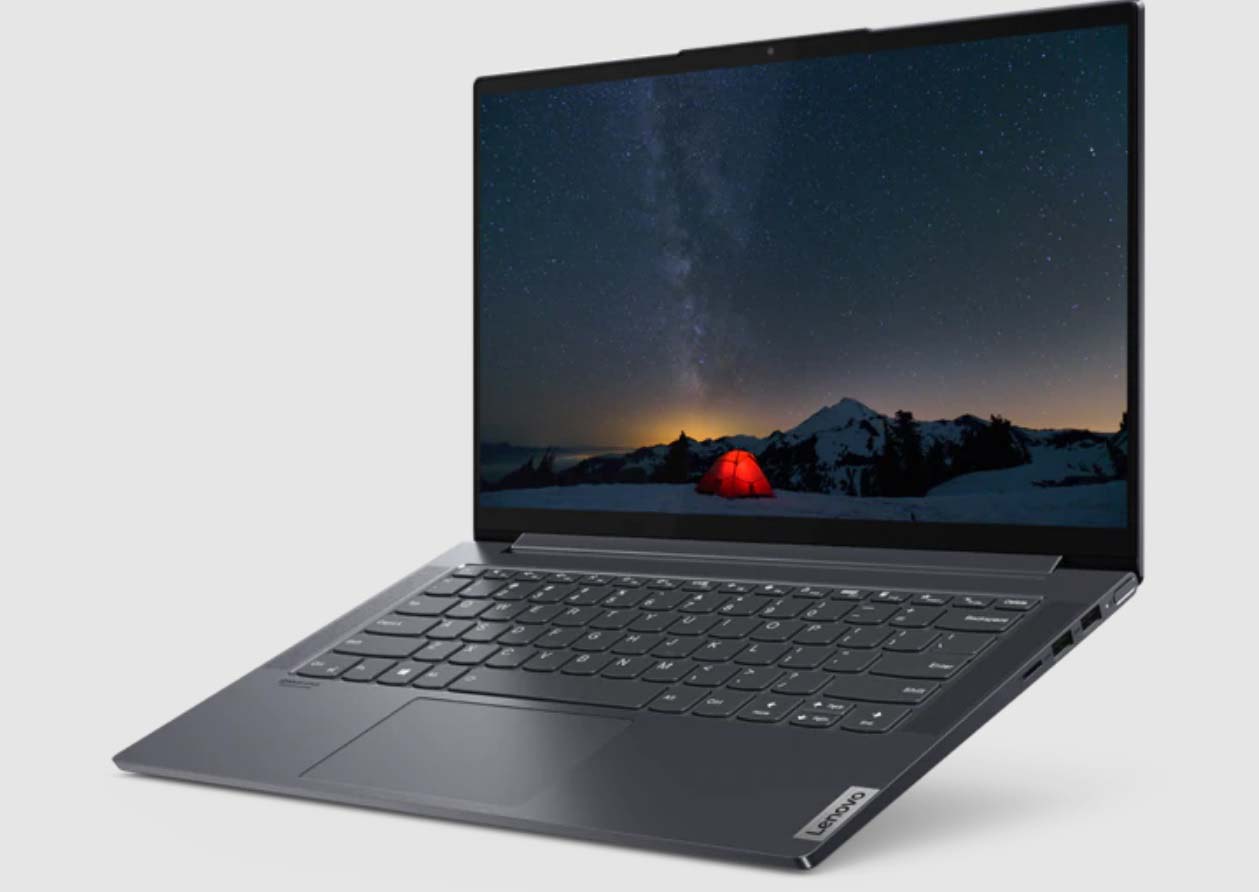 Advertisement
Google Nest Hub
Wake up, world. Google's smart display is more than just a digital photo frame and alarm clock. The Nest Hub hopes to give you sweet dreams with its motion sense sleep tracing.
When you snooze next to the display, it monitors your breathing and movement, detecting disturbances such as coughs and snores. The built-in microphones, and light and temperature sensors, store information about your bedroom environment during the night. In the morning, users receive a personalised sleep summary, charting their snooze-time.
That sounds a bit creepy. But Google insist the tech does not use a camera and that data is not used for personalised advertisements. Motion sense sleep tracing can, however, connect to a Google Fit app, so you can incorporate the information into your fitness life-logging.
Unlike most of Amazon's Echo Show smart displays, Nest Hub hooks up to Netflix, Disney+ and YouTube. You can also gorge on music and podcasts from Spotify and Apple Music.
Google Nest Hub, which the company say is built from recycled materials, launched in Ireland in early May. The device costs €99.99 from the Google Store.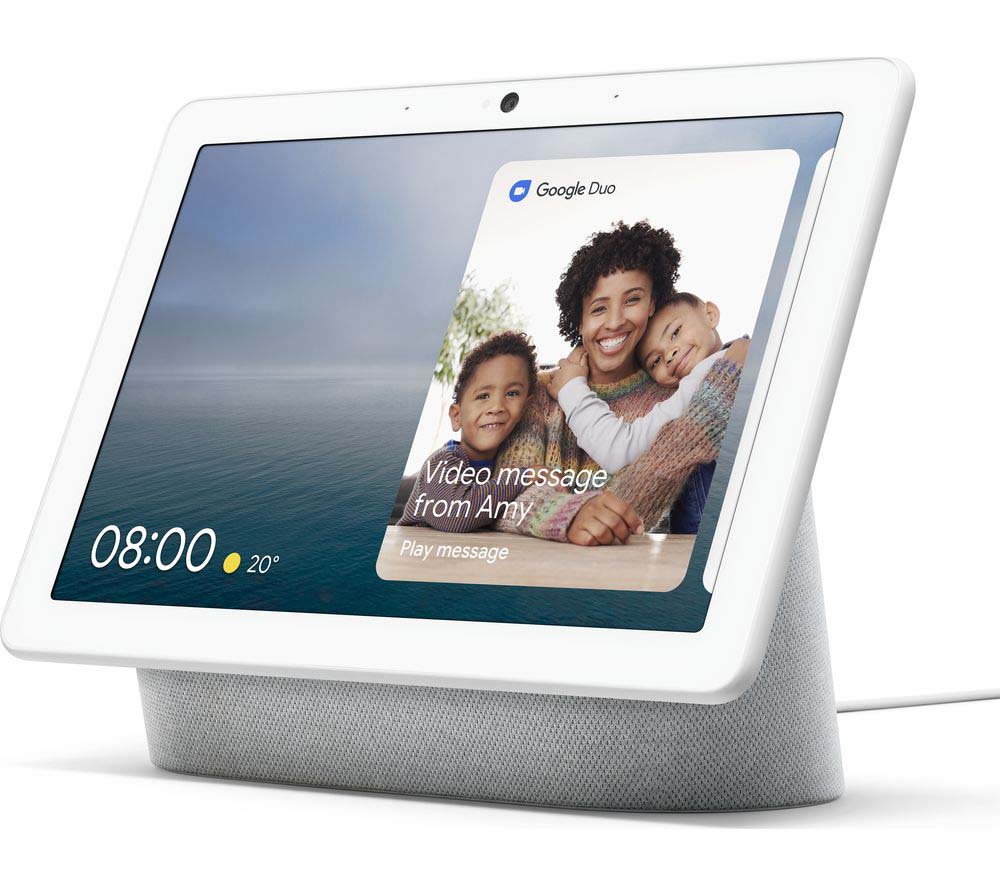 Advertisement
Disco Elysium: Final Cut
PS5 (ZA/UM)
Disco Elysium is a game unlike any other. As the protagonist - an amnesiac, alcoholic cop - you wake up on the floor of a trashed hotel room after an almighty bender. One of your shoes has been flung through the window and your neck tie is hanging from the ceiling fan. Voices in your head are offering varying degrees of torment and consolation. Ignore them and push on. There's a dead body hanging from a tree outside and a crime to solve.
Imagine if Decker from Blade Runner met Nicholas Cage from the booze-sozzled movie Leaving Las Vegas, in a story narrated by Nietzsche. That's what's in store for you in this interactive existential crisis, which cleaned up at the BAFTAS a couple of years ago and now comes to next generation consoles with freshly-voiced characters and new quests.
On the surface, Disco Elysium is a traditional RPG adventure. You chat with characters, choosing dialogue responses,  and solve riddles to progress the story. Players have 24 skills split into four categories. These attributes dictate your experiences within the story.
Unlike other games, however, these attributes whisper in your ear like a chorus of deranged harpies, questioning every move you make as you navigate a dystopian world. This tortured misanthropist must deal with his inner demons as well as real world killers.
Final Cut was buggy upon launch, but ZA/UM say these potholes will be fixed in updates. A little roughness around the edges doesn't affect the beauty at the core of Disco Elysium. In capturing the inner mindscape of a character, it feels more like a first-person novel than a traditional game. Dark, mysterious and hilarious, by different degrees, it's certainly never dull.
Advertisement