This week's catwalk: Grafton Street, Dublin 2. Photography by Ellie MacLean
Bold prints, playful patterns and chic neutrals; this style spot showcases all trends and tastes from 17 to 72 year-olds.
Mandy Moore
30, Statistician from Brighton, UK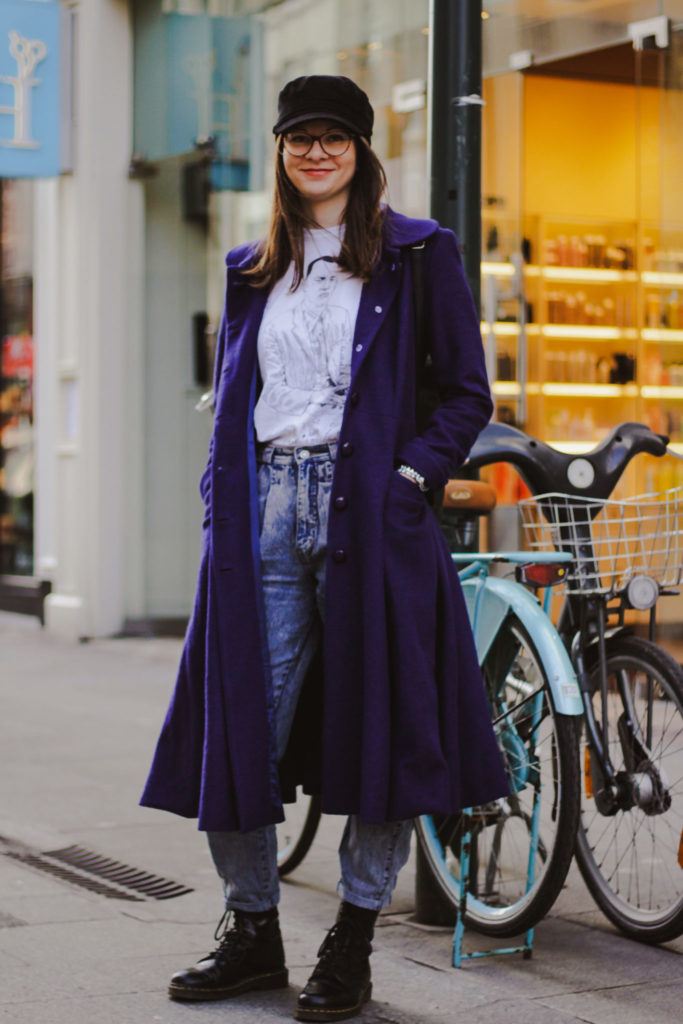 Advertisement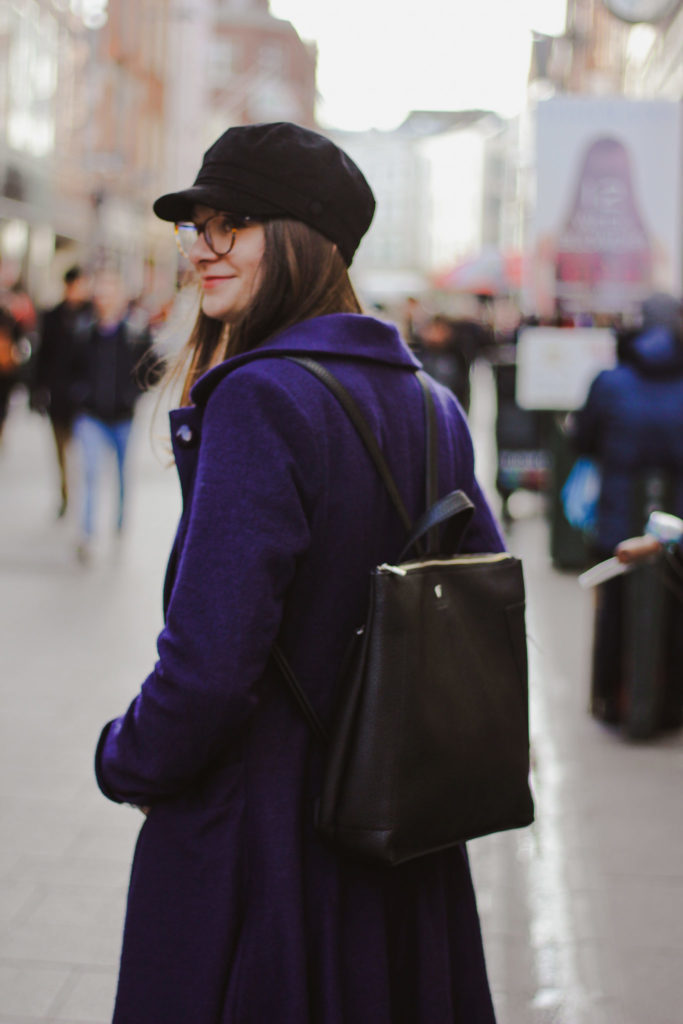 Outfit: Coat Collective, T-shirt bought in a Brighton stall, jeans from a second-hand shop, boots Doc Martens, bag Fiorelli (from TK Maxx), hat was found in a nightclub, rings were presents from her mum to mark the special occasions in her life such as her first job and when she graduated from university
Top trend: I don't really think about trends when I'm shopping.
Style icon: Gwen Stefani from the '90s.
Wardrobe staple: Probably just jeans. I wear jeans all the time with everything.
Go-to shops: Collective; I usally get all of my jeans from there, and sometimes my coats and dresses. They're fairly reasonably priced.
Caroline Comtois
Advertisement
18, Student at TCD, from Texas, US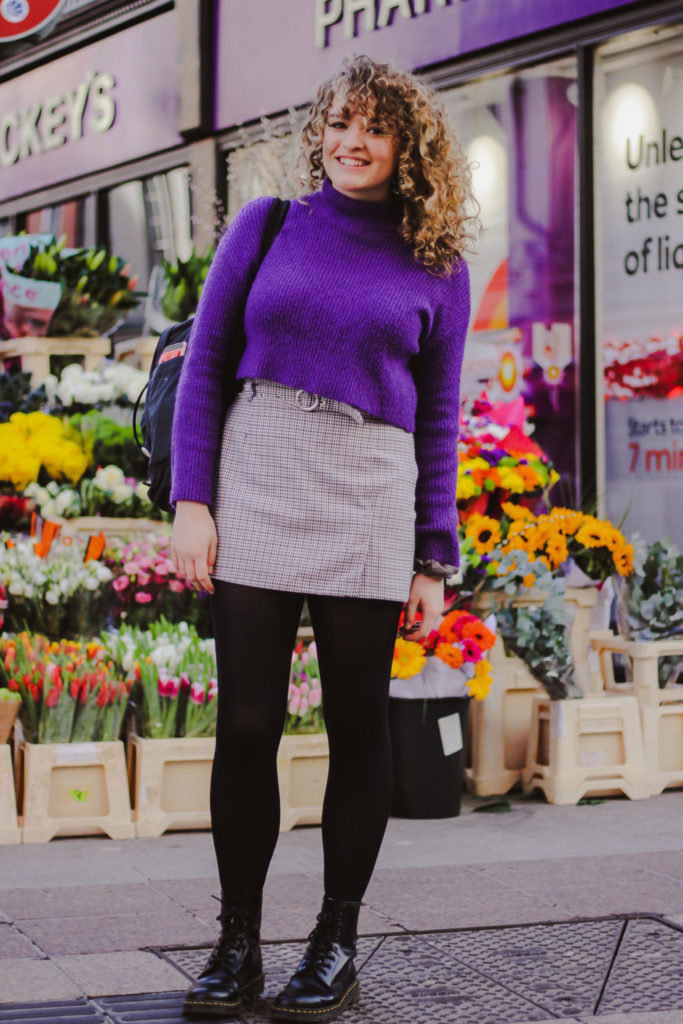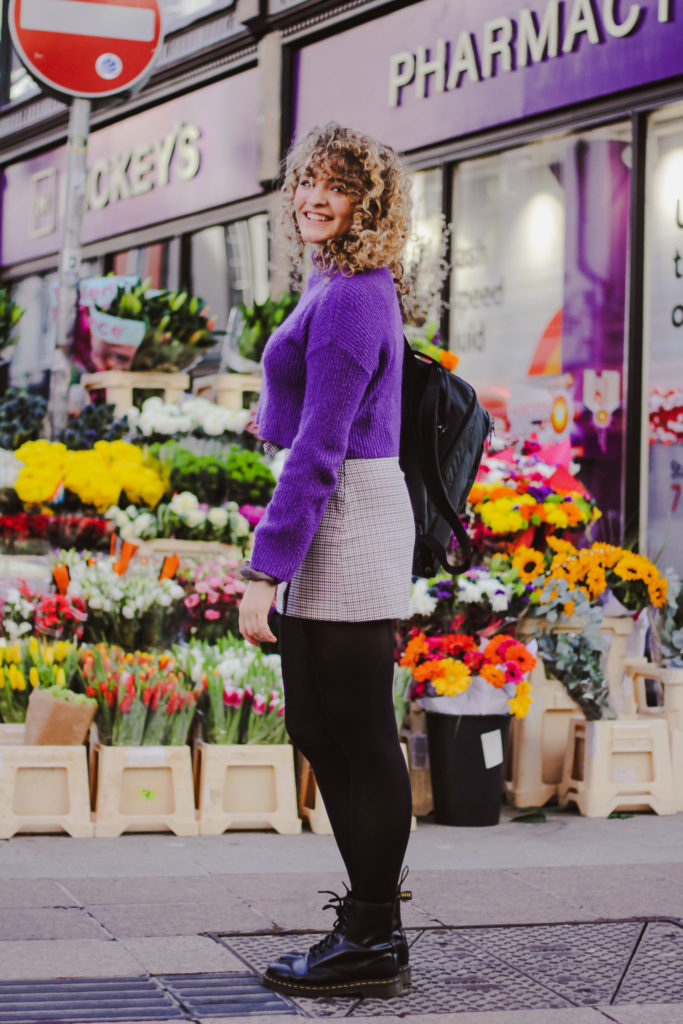 Outfit: Jumper H&M, skirt Bershka, boots Doc Martens, tights Penneys, earrings Earthbound, bag Kanken
Top trend: I really like the trend of like fun pants. It's not really a thing in America.
Style icon: Not really. Honestly, I just do my own thing.
Wardrobe staple: Not really, I like to switch things up a lot.
Go-to shops: A lot of Penneys because I'm a student and H&M.
Advertisement
Sonia Getty
42, Doctor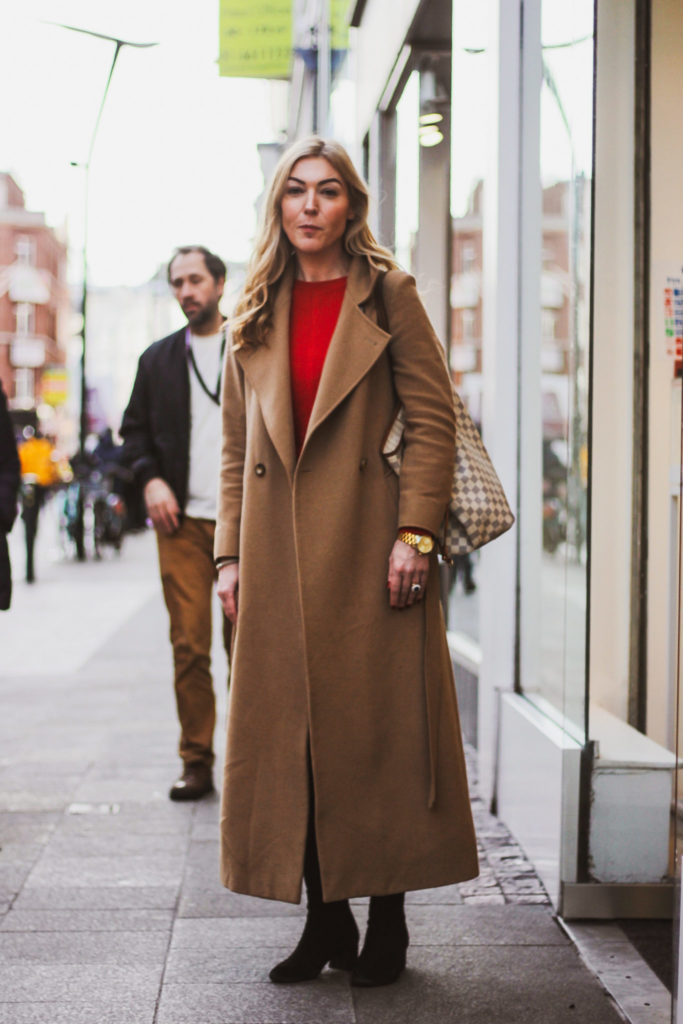 Outfit: Coat Helen McAlinden, co-ord knit jumper and midi skirt Marks & Spencers, boots & Other Stories, watch Michael Kors, bag Louis Vuitton
Top trend: I like the whole  wearing a nice dress with runners thing.
Style icon: I like Victoria Beckham. She's always really clean, really smart, polished. There's a few people that I follow on Instagram as well.
Wardrobe staple: For work I wear a lot of dresses so I suppose they would be my go-to, easy option. Not necessarily a wardrobe staple. My style is pretty classic.
Advertisement
Go-to shops: I go to Zara a lot and actually I've been going to Marks & Spencers much more in the last year or two.
Sive O'Connor
21, Retail Worker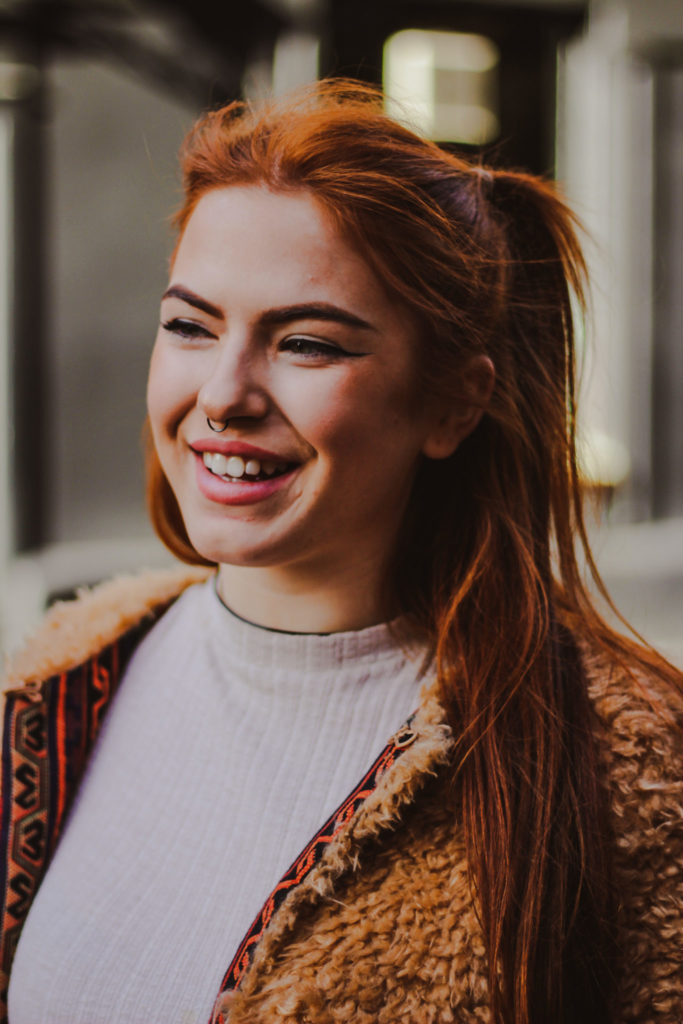 Outfit: Jacket Nasty Gal, top River Island, culottes from a tiny shop in Slovakia, shoes Korky's, socks Ali Express
Top trend: Fishnets and anything glitter. Cow print is so cool right now, I love it. I got a cow print bucket hat the other day - it's amazing. I also ordered a cow print denim jacket and cow print jeans so I'm going to look like an insane cow girl but I can't wait!
Advertisement
Style icon: Instagram girls.
Wardrobe staple: Plain enough shoes because I like to add one colourful piece in an outfit, like my jacket today.
Go-to shops: I do a lot of online shopping so like Nasty Gal and Glitter Disco Child.
Cal Cunningham
19, Student at TCD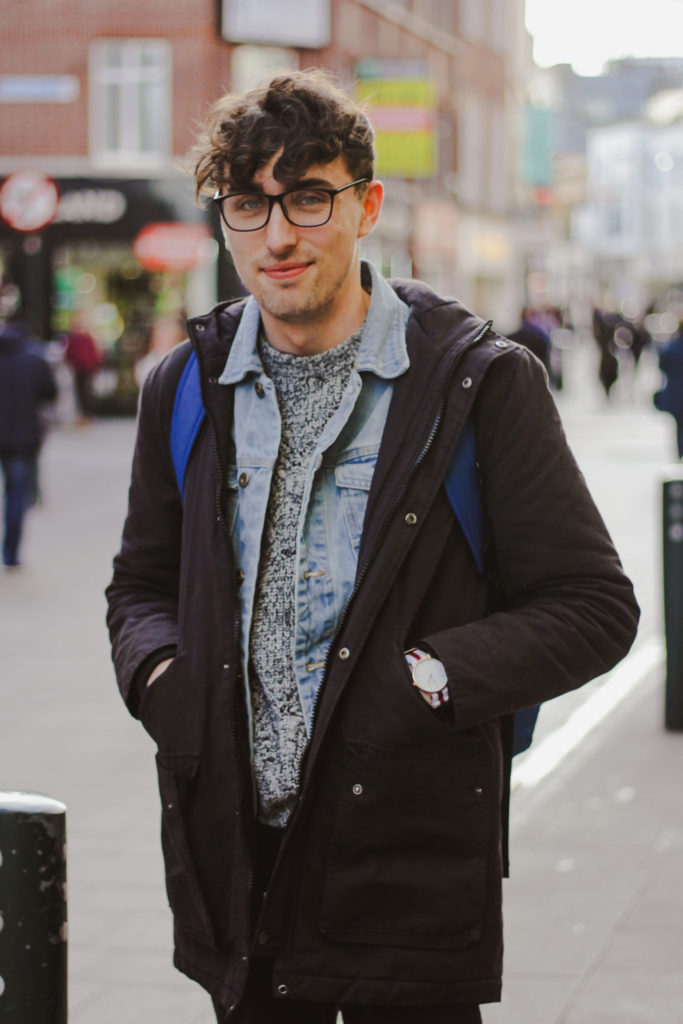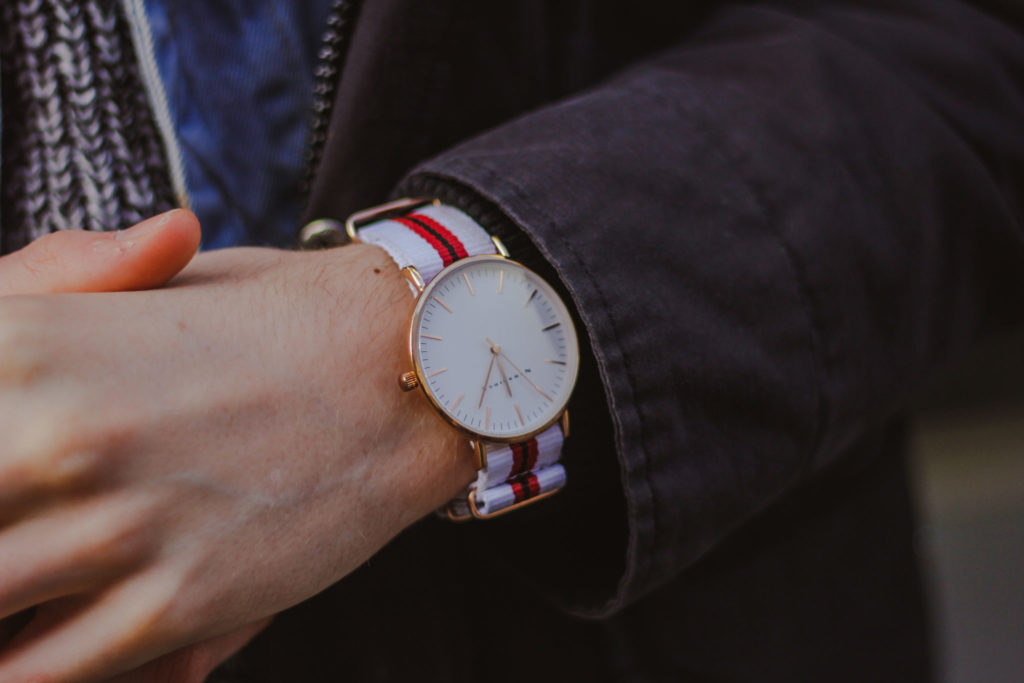 Advertisement
Outfit: Coat Topman, denim jacket Zara, top River Island, joggers TK Maxx , runners Vans, watch Newbridge Silverware, glasses Vision Express
Top trend: Usually I would be into wearing the whole tight fit stuff, but lately I like wearing more loose things. I've another jacket from Boohoo Man and it's kind of a lumberjack jacket, and I wear that all the time too.
Style icon: Mainly people around me, even people in my class. Maybe we just tend to dress similarly, but no famous people no.
Wardrobe staple: I suppose jackets or knit jumpers - I wear them a lot together with the jacket open and knitwear underneath like that.
Go-to shops: Bershka, Topman, Zara and Pull & Bear - they'd be the main four. They're not too expensive but I like their designs.
Jennifer Völker
26, Industrial Clerk from Germany
Advertisement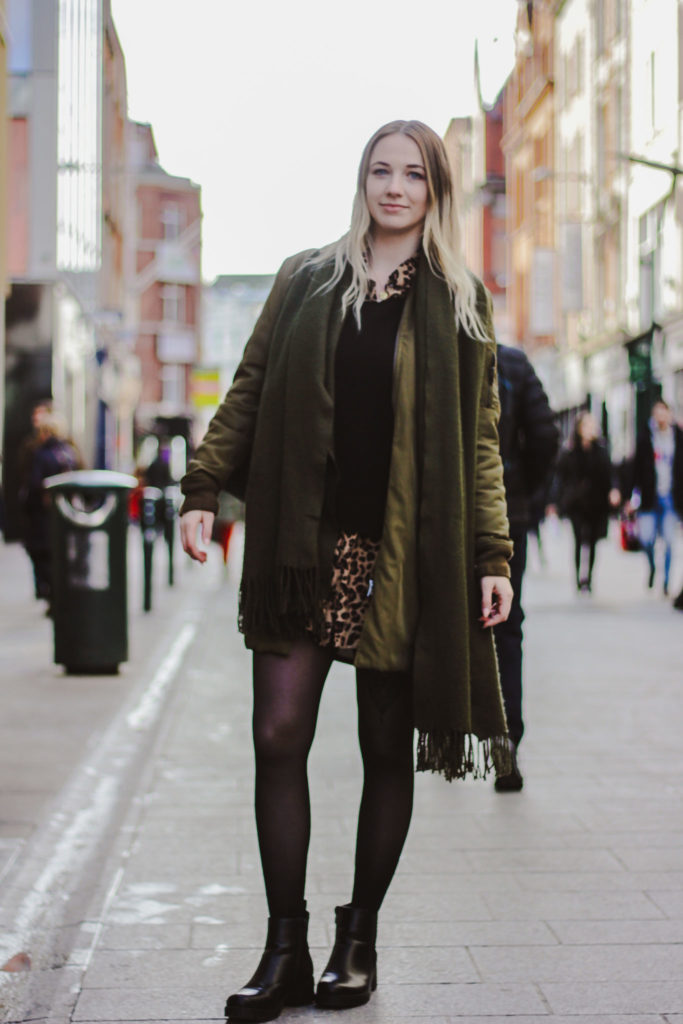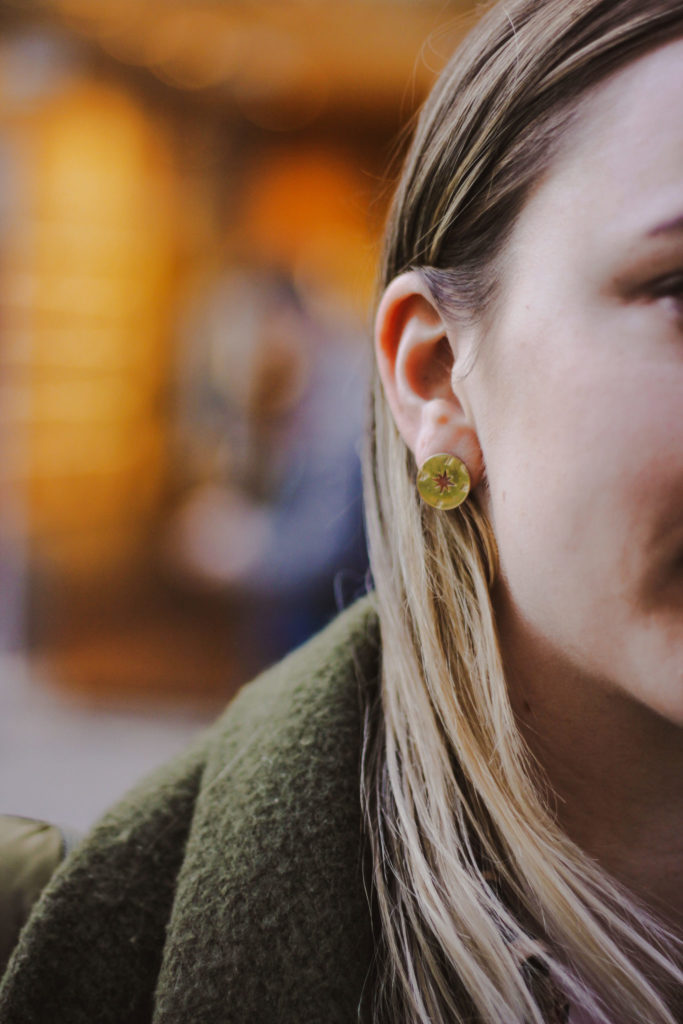 Outfit: Coat Bershka, dress Stradivarius, jumper H&M, boots No Name, scarf Pieces, earrings H&M, necklace Ebay, bag Kanken
Top trend: Leopard print
Style icon: Anna Johnston (Instagram Fashion Blogger)
Wardrobe staple: Jewellery
Go-to shops: Stradivarius and Bershka
Advertisement
Tomisin Ishola
17, Student at TCD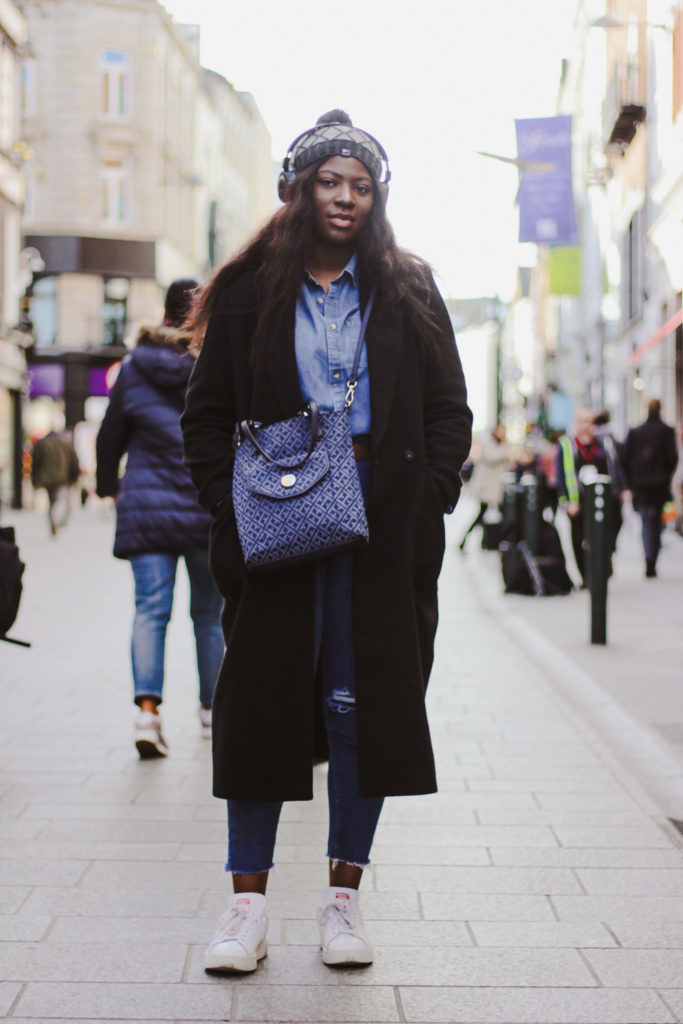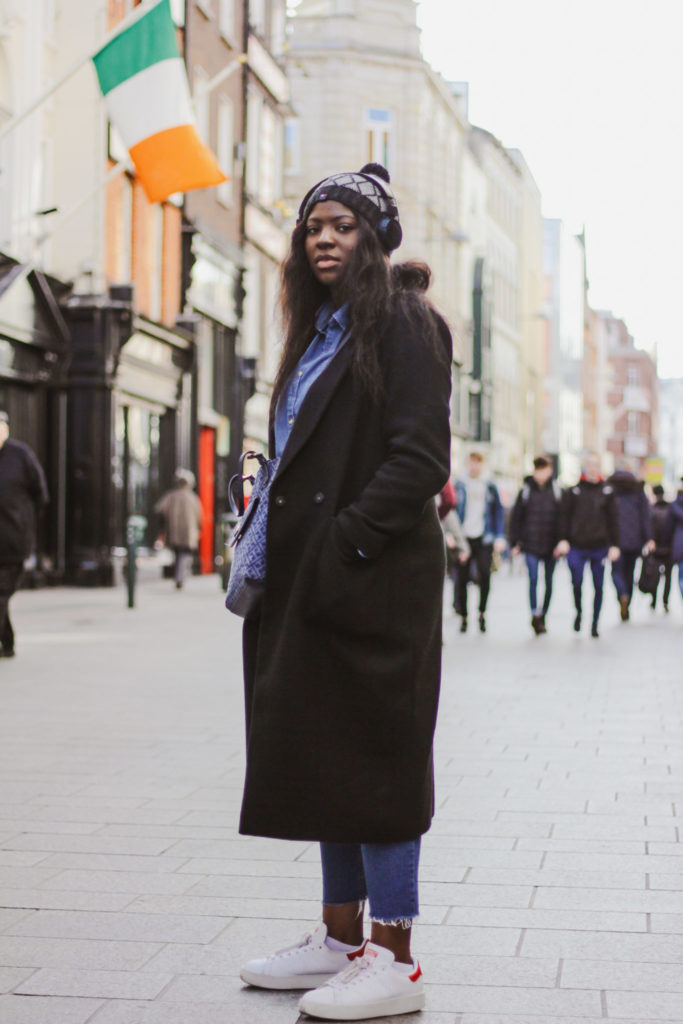 Outfit: Jacket New Look, top River Island, jeans New Look, bag Tommy Hilfiger, runners Adidas, beanie Tommy Hilfiger, earrings Ali Express
Top trend: Not really, no.
Style icon: I can't think of any right now, but people on Instagram I suppose.
Advertisement
Wardrobe staple: Culottes, definitely.
Go-to shops: New Look
Mila Achimova
72