Space Self Storage provide storage units and facilities for home and business use in Ireland – which can be ideal during the chaos of moving house...
With more and more people considering downsizing their homes, the team at Space Self Storage have shared some useful tips for ensuring that your move goes as smoothly as possible.
Space Self Storage have been addressing the various needs of people in an ever-changing world through their ongoing blog series – covering everything from garden renovation to clearing space for a home office.
As providers of professional storage solutions for short or long term self storage, they've dealt with many customers facing the stress of moving house. Downsizing, as they note in their latest blog post, adds an extra challenge – as you have to sort through the items you can bring with you to your new home, and work out what to do with the items that can't make the move.
To ensure that the experience goes smoothly, they encourage people to start the process early – as it will likely take longer than you think.
"Even if you're already living in a fairly small place you'll have more boxes, trinkets, books, ornaments and general paraphernalia than you'd expect," they say. "While downsizing you'll have to spend a little time considering whether to take each item. And, if you're not taking an item to the new place you'll have to quickly decide what to do with it, as selling an item can take time that you may not have budgeted for. Because of this, we always recommended starting this process as early as possible."
Their other advice includes going room by room to plan your downsizing – as well as making a note of your most used and least used items when you're going through your daily life. You may consider selling the items that won't make the move, or donating them to a charity shop.
"If you're getting rid of furniture, keep items that have multiple uses," Space Self Storage advise. "This includes things like a coffee table with storage drawers or a sofa bed.
"Items of furniture with built in storage, like ottoman beds, are great for smaller homes so these should be on your "'to keep' list."
For people who aren't sure how much space they'll need to downsize into, renting a property of roughly the size you're looking for is another possibility.
"While you're in your rented accommodation you can keep your belongings in storage," they explain. "That way if you realise you need more space you can fill it with the items you already own rather than having to buy new."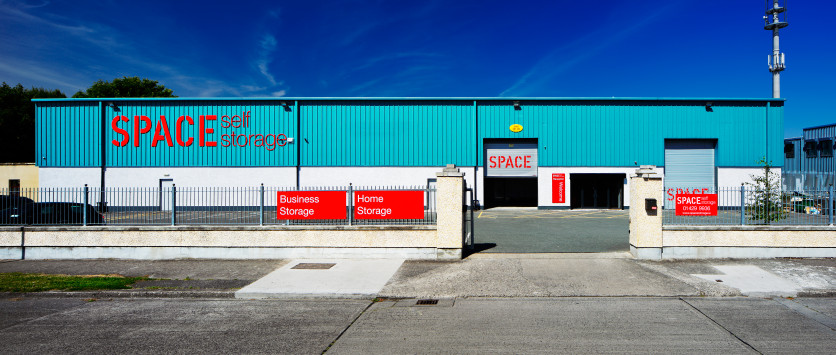 Of course, using self storage is also a handy option if you're under time pressure ahead of the moving date.
"In this case self storage is your best friend," they say. "While you're waiting for things to sell, you can leave them in self storage so they aren't blocking up your new home."
Conveniently located on the M50 in Ballymount, South Dublin, and only 10 minutes from the city centre in Glasnevin, North Dublin, Space Self Storage offer a selection of great options. They provide self storage solutions, storage units and facilities for home and business use in Ireland – with a wide range of products and storage units to suit your specific needs. They also ensure your personal items are easily accessible, and provide a high level of customer service for your convenience.
In addition, Space Self Storage use the latest technology to enhance security in their building for their self storage units, including electronic access control, individually alarmed units, 24 hour CCTV and monitored intruder and fire alarms.
For more information, visit spacestorage.ie
RELATED
Lifestyle & Sports
13 Oct 21
Lifestyle & Sports
04 Dec 23