Lifestyle & Sports
14 Sep 21
Dr Caroline West: "What we want people to do is remember the magic ingredients of good sex, which is consent and communication"
Sex and relationship expert, Dr Caroline West, on some of the issues students may face during their college experience.
For most of us, our sex lives, and our real, adult relationships, begin in college. For most of us too though, we enter that world completely unprepared for any issues that might arise, thanks to a lack of comprehensive sex education in Irish schools.
Whether it's learning to watch for red flags in relationships, uncertainty around consent, or even just how to practice safe sex, it can be hard to navigate these things without any real sex ed, and learning through trial and error can be a messy process, to say the least.
Dr. Caroline West, the host of the Glow West podcast, is a sex and relationship expert, and holds a PhD and MA in Sexuality Studies from Dublin City University. We had a chat with her about the basics of keeping yourself safe during sex – while still keeping it hot.
Hot Press: A lack of comprehensive sex education in Irish schools has been talked about for years. What kind of issues can this lead to for young people starting college?
Caroline West: It leads to tons of issues. We found, unfortunately, that there are extremely high rates of sexual violence for students in their first year of college. A lot of the time, it comes down to not knowing what consent or sexual violence is.  To give you some stats, the Sexual Experience Survey in 2020 found that 29% of females, 10% of men and 20% of non-binary people reported sexual violence of some sort, and 75% experienced sexual harassment, either in person or online. Those are huge numbers, so we know that this is failing.
Advertisement
We know from reports from Women's Aid, that children are in violent relationships in school, so 15/16/17-year-olds are already experiencing domestic violence and sexual violence. Schools aren't necessarily addressing that in the best way – like talking about healthy relationships. The emphasis on consent workshops at third level is fantastic. A lot of sex education in schools is not relevant, especially maybe coming from a different religious perspective, or a non-inclusive perspective for LGBT people. But I think we're only at the start of climbing the mountain.
Could and should Irish universities be doing more to provide sex ed?
Yes. I appreciate that quite a lot of Irish colleges have a good SHAG, and sexual health weeks, but they're only one week. So if you missed that one workshop, then maybe you never get a chance to do that again. So I'd like to see something on a more regular basis. Maybe there could be Sexual Health Fridays or a couple of events per semester would be great. Colleges have been excellent in the area of consent. During the pandemic, we had 20,000 students take our online active consent workshop, which is incredible because they were dealing with a pandemic and uncertainty and everything else – and they still voluntarily took it. It comes down to just trying to battle to find space in curriculums. The academic year is packed as it is.
The promotion of free condoms and lube in colleges is great because it normalises the fact that condoms and lube are great. And therefore sex is great as well. And we want people to have a good time while they're having a consensual time also. But lots more workshops on healthy relationships would be great. I've worked eight years in domestic violence refuges: there's such a high proportion of domestic violence for all genders, but a lot of those are at university. So need to know more about what a healthy relationship is and what support services are there. I'd love to see that for all genders and sexualities.
People think 'asking for consent' is a big deal or very serious. How would you recommend going about asking if you're not sure?
Consent isn't a big deal to ask for. Sometimes it can be as simple as "Do you want a blow job?" Like, that's consent. And if someone says, "`Yeah", there you go. That's it. That's a mutually consensual arrangement that has just happened. It doesn't have to be formalised. It doesn't have to be "May I have your consent to do this?" It can be, "Can I get down on you?" "Do you want to do x y, z?" "Or, you know, will I go harder? Will I go faster?" Giving consent can literally be "Fuck, yeah!" And that's also really hot! It can be really hot for someone to say, "God, you look gorgeous. Can I kiss you?" That's really hot and flattering, but it's also consent.
And it's also communication. We don't get a lot of great sex ed. So sometimes, when it comes to sex, we can be literally fumbling around in the dark. And that's not usually satisfying for a lot of people. What we want people to do is remember the magic ingredients of good sex, which is consent and communication.
Advertisement
So if you're saying: harder, or faster, or can you kiss me here? Or do you want to do this - you're communicating. That's consenting communication. So rather than "Oh, god, it's unsexy to ask" – it can be the hottest thing in the world, if you use the right tone or the right words.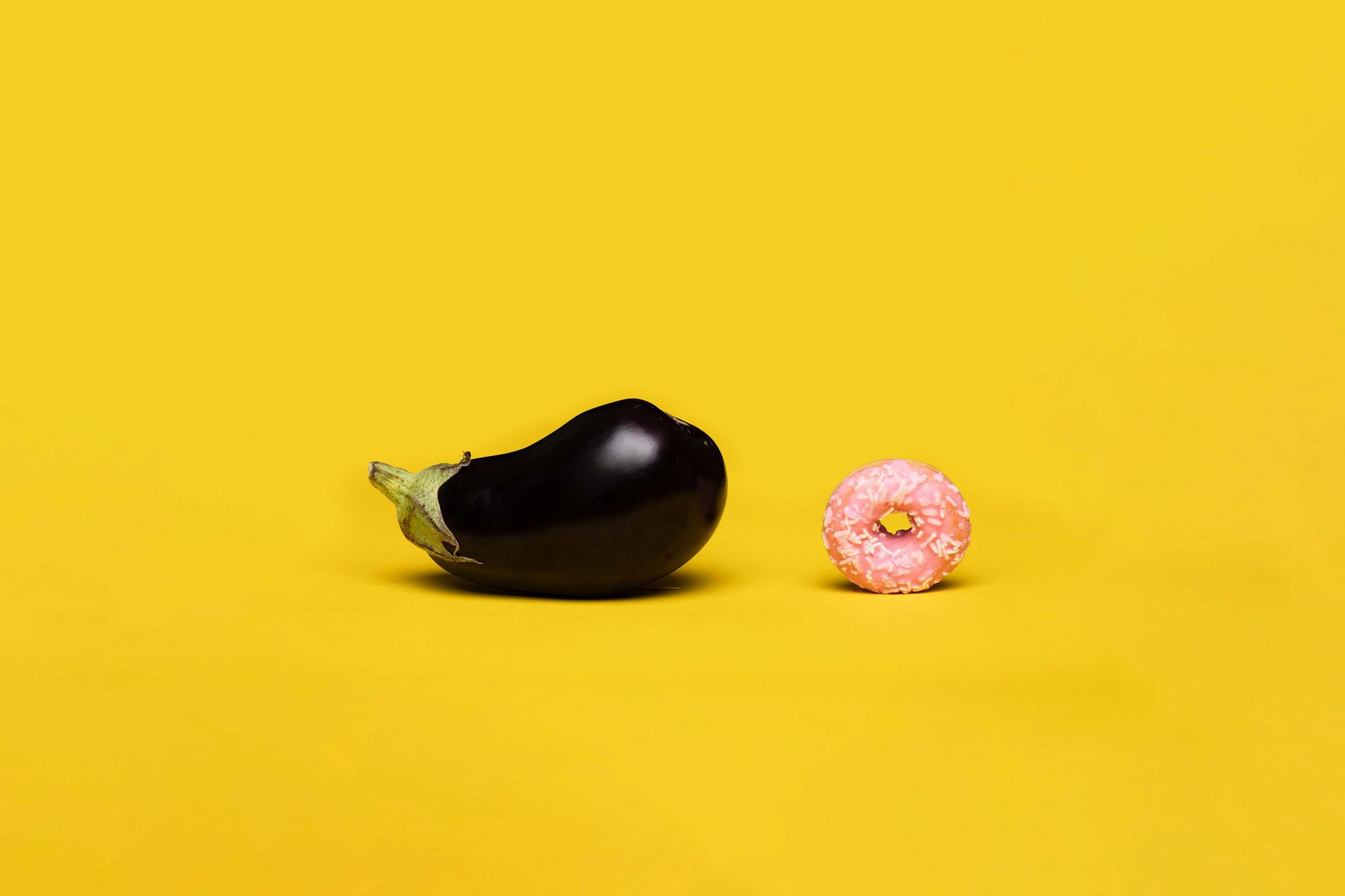 What are some of the more common ways students can practise safe sex?
You can have condoms ready. But it's all about making it hot as well. If you are with someone who has a penis and you wanna use a condom, or has a vulva and you want to use an external condom, bringing it out and going, "Hey, I want to take this to the next level. How do you feel if I grab a condom?" – that can be really really hot and really simple too.  It doesn't have to be a formal unwrapping of the magical condom kind of thing. The problem with that is we don't see condom use a lot of the time in places like porn. It's either there's no condom, or it just magically appears without any communication or things like that. So a lot of people are like, how does this happen? But I've seen in some queer and feminist porn, people taking out dental dams, and it was just great. It was really hot and also fun.
Sex is meant to be fun and silly, like dropping the condom – it's all normal. So practise putting on a condom, if you don't want to spoil the mood by fumbling around, although that is just funny. And we should be able to laugh at that. And, maybe have a cool little container for them. Or some cool condoms. Not necessarily glow in the dark condoms or flavored condoms, because they're not good for internal use for people with vulvas because they give us thrush infections. That's not where we want to be going.
Sex is like anything that we need to practice: you weren't born knowing how to drive a car. You had to learn. And it's the same with sex: we're not born knowing how to do these things. And that's okay. It's a learning curve.
How can students stay safe during other forms of sex, like sexting? Sending nudes can probably seem like a scary prospect after the IBSA/Discord scandal earlier this year.
Advertisement
There's no shame in sending nudes: the shame is in people who decide to violate consent by sharing them. Digital well-being is important. That's the world we live in nowadays, so we want people to enjoy themselves as safely as possible. Remember that the person on the other end of the phone mightn't necessarily be who they say they are. It's better if you can meet people in real life, and get a feel for them. If someone repeatedly asks you or puts pressure on you to send them, if they ask you when you're drunk, or take some of you without your consent, these are major, major, major red flags. They're not the kind of people that we should be trusting.
If sending nudes is something that you want to engage in, maybe don't include your face, because that way, if it does get leaked, people won't automatically assume that it's you. Hide identifying marks like tattoos and birthmarks. Use creative angles maybe. Perhaps watermark them with the name of the person you're sending it to. So if that image does get leaked, you automatically know who is responsible.
Thanks to the new legislation that's been passed, leaking your images is illegal. So you can report that to the Gardaí – you know exactly who leaked it, and it makes prosecuting that person a little bit easier as well. And might discourage that person from sharing it without your consent in the first place.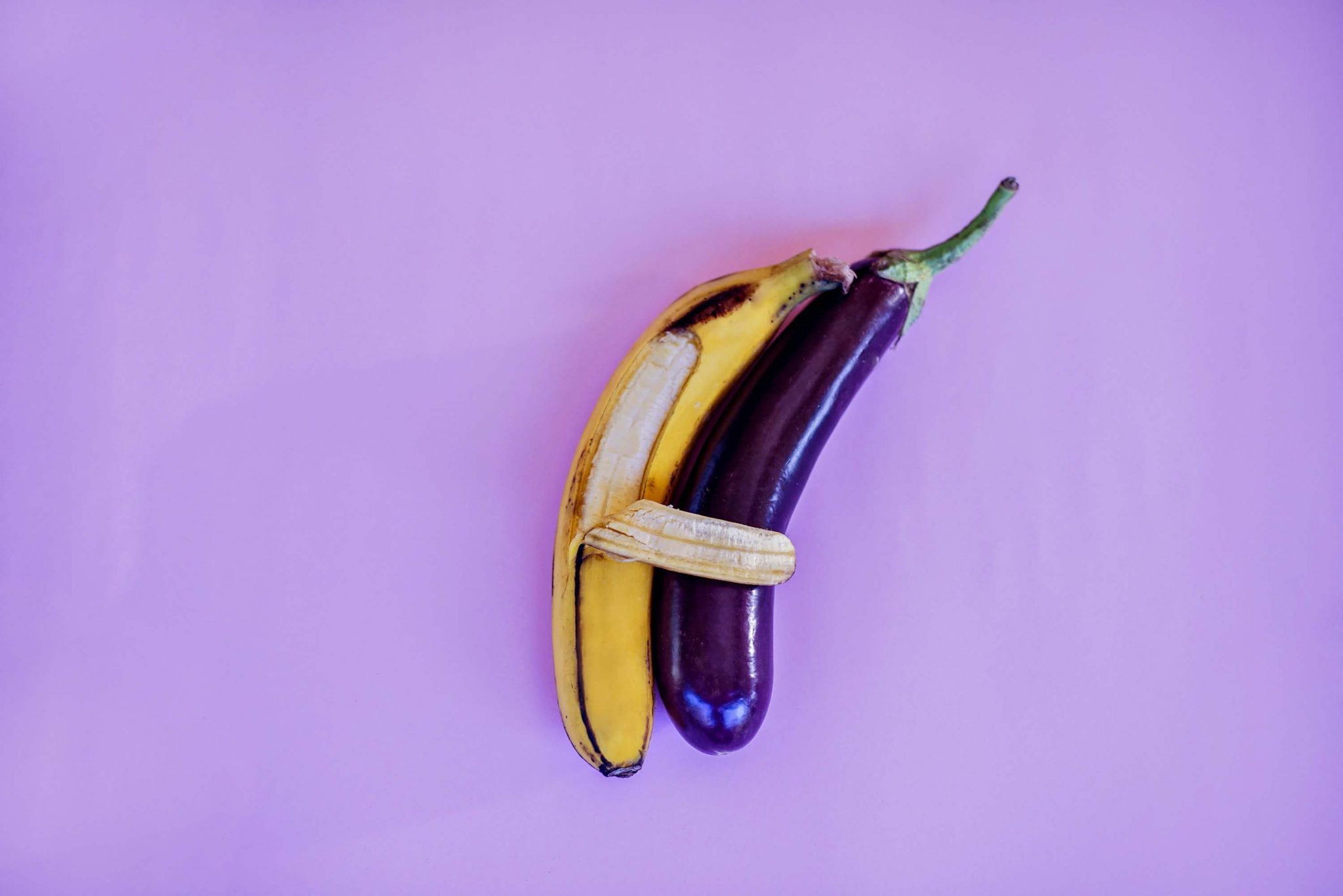 For a lot of people their first adult relationships happen in college – what can you look out for in a relationship, if you think it might be going sour? And what about safety?
I call them red flags, and there's three different types. One is General Behaviour. That's things like, do they put you down? Do they call you names or criticise you? Do they allow you to have free time with your friends away from them? Because a healthy relationship means that you are spending time away from each other – that's perfectly normal. Do they introduce you to their friends? Do they keep you a secret, all those kinds of things?
Then we have Sexual Behaviour, which is things like: do they get STI tests, because if they refuse to, what they're saying is "I don't care enough about you to protect your health." So that's obviously not great. Another thing is you don't want people to force you into doing things you don't want to do. Also contraception - who pays for it?
Advertisement
If it's a mutual encounter, people should share the cost because contraception can be expensive. So if you're in a long-term relationship, and you're getting long term contraception, that's important.
The third red flag is General Feeling. That would be: how do we feel around that person? Do we feel safe? Do we feel calm? Do we feel content? Do we feel trusted and trusting? Do we maybe not know how we feel, but we know we feel something is kind of off? Paying attention to those three red flags, General Behaviour, General Feeling and Sexual Behaviour, are important.
Then you have green flags, which are obviously the opposite. They make you feel safe, you feel like you can trust them, you're supported by them, you're not forced into doing anything sexually, you're not judged by them. A lot of people mistake love for violence in some ways – we grow up in a world where in Hollywood, stalking is romanticised, and people make fun shows about it. Or we see things like negging on Love Island and it's viewed as romance. But if Women's Aid are releasing a statement about your behaviour, it's not generally good behaviour.
You run workshops with colleges and student unions – how can people contact you to organise a visit to their college?
I'm running consent workshops through Active Consent, and you can find lots of information on consent topics on activeconsent.ie. You can also find out information about supporting your friends if they disclose sexual violence to you etc. You can get in touch with me on my Twitter or Instagram, at Glow West Podcast, and I generally announce if I'm doing any public workshops there. Or just get in touch with your students' union and say, hey, let's have some sex education here, and I will be happy to be contacted by welfare officers.
• Dr. Caroline West is an outreach coordinator with Active* Consent. She holds a PhD and MA in Sexuality Studies from Dublin City University. She is the host of the Glow West podcast and is the sex and relationship expert for Bumble Ireland. Caroline also writes a weekly relationship advice column for the Irish Independent.
RELATED
Lifestyle & Sports
13 Oct 21
Lifestyle & Sports
03 Feb 23