You will find an extraordinary welcome in this Hidden Heartland county of High Kings, Castles and Stately Houses. Located along the banks of the River Shannon, the abundant warmth of the people there is matched by the spectacular beauty of the setting.
Roscommon is a county of castles and ancient kings, stately homes and spectacular landscapes. It is rich in memories of Ireland's ancient past. But it is also inspired by a new sense of possibility, with the host of activities and attractions to be found upon its sprawling wildflower meadows, peat bogs, turloughs, rivers and lakes, and within its lush native woodlands.
Roscommon, you might say, is the perfect destination in which to create cherished new memories. There is so much to see and do. There are great outdoor activities and adventures on tap. Fascinating heritage attractions, including museums, castles and period homes. And great, celebratory local events. It is, in many ways, the ideal place for a staycation: full of mystery, charm and the opportunity for enjoyable escapades.
So let's take a more detailed look at everything the county has to offer. The richness and variety on offer is amazing.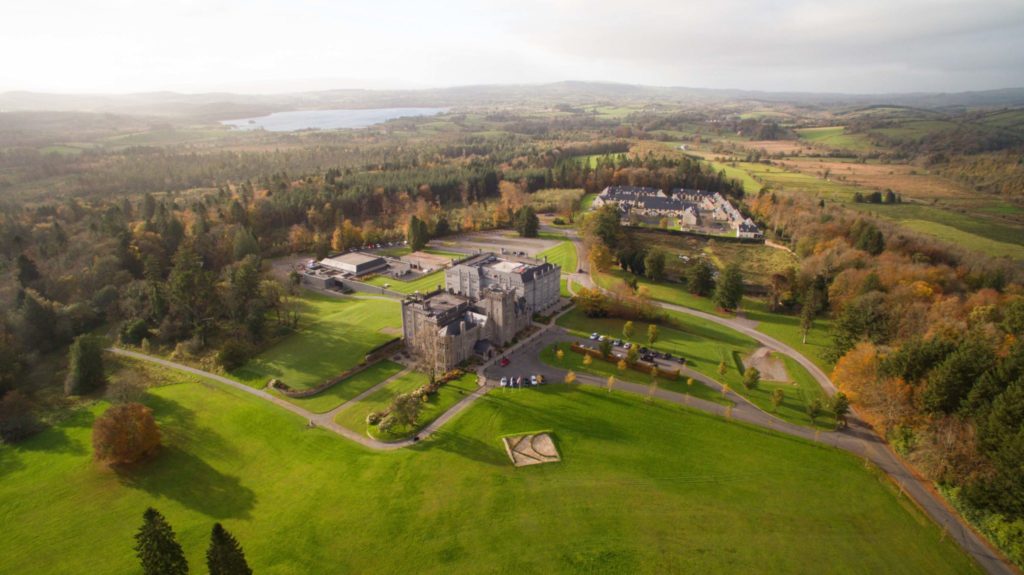 THE BEGINNING OF SOME GREAT ADVENTURES
Advertisement
Little known fact: Roscommon is almost entirely surrounded by water, with the River Suck to the west and 140km of shoreline along the mighty River Shannon to the east. As such, Roscommon is the perfect destination for those in search of a water-based experience or adventure.
One serious highlight, perfect for families, is the Guinness World Record-holding World's Tallest Floating Slide, at Ireland's largest inflatable waterpark, the Baysports Water Park (Hodson Bay, Co. Roscommon. Tel: 090 649 4801. baysports.ie). This water park covers almost an acre of interlinking walkways, slides, towers and obstacles on Lough Ree – which in its original Irish means Lake of the Kings – on the River Shannon.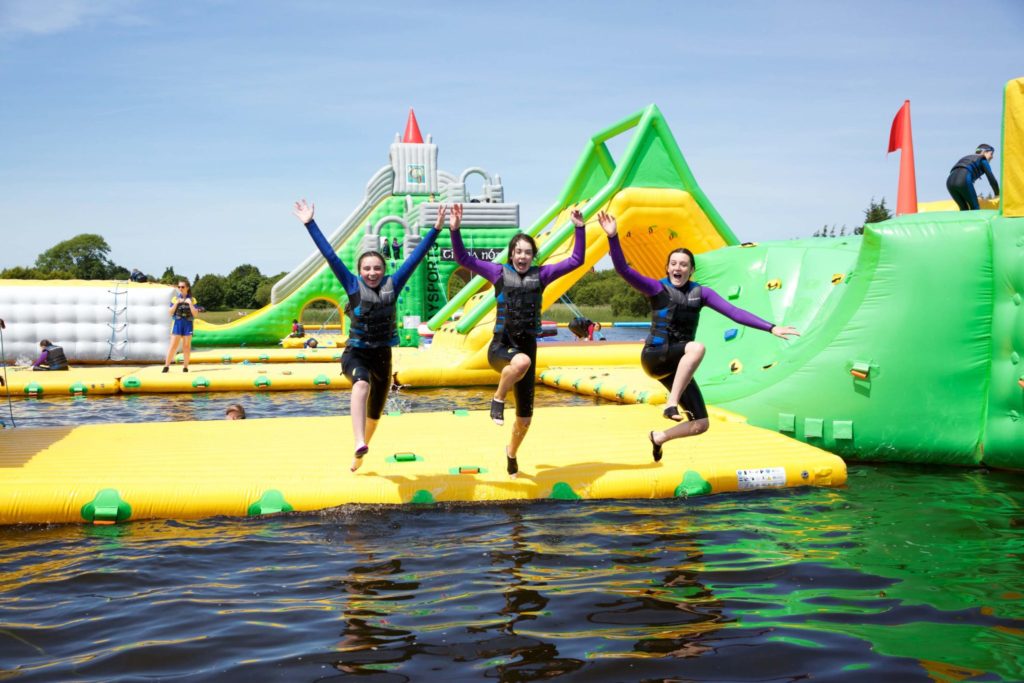 Elsewhere, you can embrace the wonders of the mighty River Shannon at Shannon River Adventure (Rooskey, Co. Roscommon. Tel: 071 963 8300. shannonriveradventure.com), which offers kayaking, canoeing, archery, a mudslide, orienteering, pier-jumping, a climbing wall, island trips and exciting adventure camps.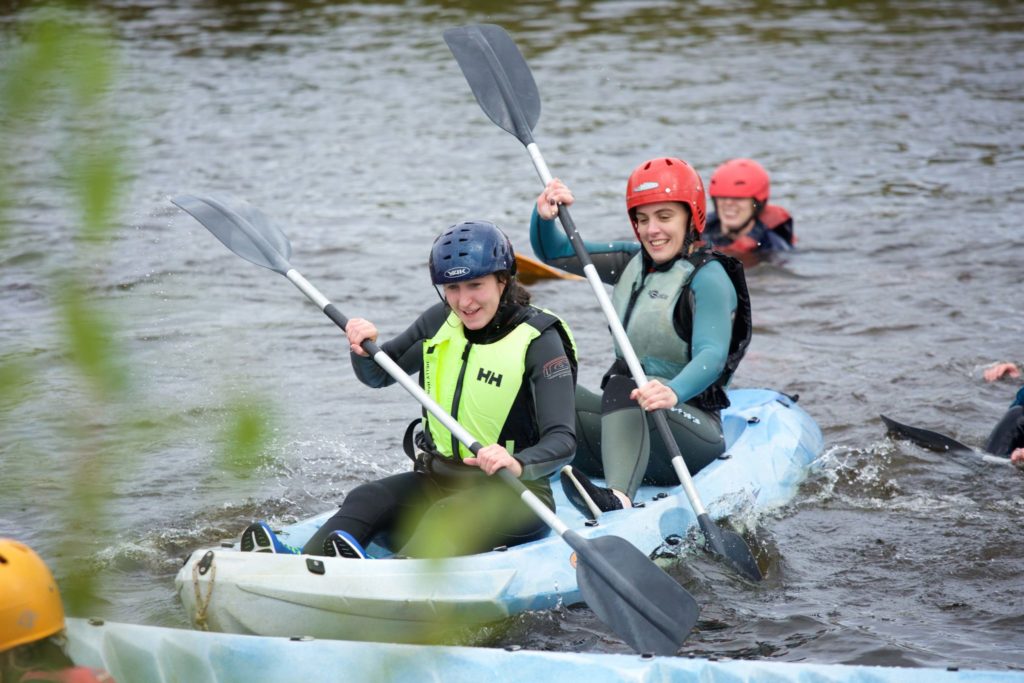 Roscommon also boasts some of the best trout and pike fishing lakes and rivers in the country. There are numerous excellent locations: Lough Ree, the River Suck, Lough O'Flynn, Kilglass Lakes, River Lung and the Boyle River are all teeming with fish ready to be caught. A Choice of Angling Guides (visitroscommon.ie\angling) will get you up and casting in no time.
If you prefer to keep your feet on solid ground, check out the award-winning Lough Key Forest and Activity Park (Boyle, Co. Roscommon. Tel: 071 967 3122. loughkey.ie). With 800-acres of parkland and forest, Lough Key really is a special place. It features Ireland's only tree canopy walk, a woodland safari, a high wire aerial adventure centre called Zip-It, relaxing woodland segway tours, and the weather-independent Boda Borg puzzle house.
Advertisement
Meanwhile, the pet farms of Glendeer (Curryroe, Athlone. Tel 090 643 7147. glendeerpetfarm.ie) and Tullyboy (Boyle, Co. Roscommon. Tel: 071 966 8031. tullyboyfarm.com) offer over 50 species of animals and birds, like llamas, meerkats, wallabies, monkeys, deer, pigs and cows to get up close to. A real treat for kids, they also have pony rides, tractor trailer rides and open-air playgrounds.
Roscommon is a great county for walkers. It is a naturalists paradise, with many miles of tranquil tracks to explore. There are over eighteen walks of varying length and difficulty amidst the amazing flora and fauna of the natural landscape, including Beara Breifne Way, Suck Valley Way, the Miners' Way/Historical Trail, Mote Park and National Famine Way. There are also looped walks at Rindoon, Cloonfad, Kilteevan Sliabh Bawn and so much more. There is a wonderful sense of being close to the origins of it all, breathing the fresh Connacht air and doing something that is good for the body, and the spirit.
The Living Bog, the largest raised bog restoration project ever undertaken in Ireland, brings the magic of the bog back to life. At Carrowbehy, eight kilometres north-east of Ballyhaunis, you can walk the 'Golden Mile' created by the commmunity in Gorthaganny village. It takes visitors into the heart of this active nature and biodiversity project, allowing them to marvel at the wonderful selection of wildlife, habitats and wildflowers that grow in this beautiful area.
WHERE HERITAGE LIVES
Roscommon offers an amazing glimpse into Ireland's ancient past, from as far back as the neolithic period of 4,500 BC right up until present day. Where to start?
Advertisement
The Rathcroghan Visitor Centre (Tulsk, Castlerea, Co. Roscommon. Tel: 071 963 9268. [email protected]) brings to life the myths and the secrets of Rathcroghan (or Rath Cruachan), the oldest and largest un-excavated royal site in Europe. This complex, archaelogically vital area has been identified as the primary inauguration and burial place of the Kings of Connacht, and home to the great Queen Maeve.
The 12th Century Cistercian Monastery of Boyle Abbey (Boyle, Co. Roscommon. Tel: 071 966 2604) is one of the most formidable of the early Cistercian foundations in Ireland and the spectacular ruins of Roscommon Castle – which overlooks Roscommon Town – and the adjoining Loughnaneane Park and Playground give visitors a fascinating insight into the area's Norman heritage.
Roscommon is also home to many examples of magnificent period homes that allow visitors to travel back in time to the days of old. King House (Boyle, Co. Roscommon. Tel: 071 966 3242. kinghouse.ie) depicts the history of the famous Connaught Rangers, who played a pivotal role in many of the wars fought overseas under the British flag. The Boyle Civic Art Collection and the Mary McAleese Collection (of Presidential gifts) are also held within King House. Clonalis House (Castlerea, Co. Roscommon. Tel: 094 962 0014. clonalis.com) is the Victorian residence of the direct descendants of Ireland's last High Kings, the O'Connors, while the magnificent Castlecoote House (Castlecoote, Co. Roscommon. Tel: 090 666 3794. castlecootehouse.com) is a Georgian building with a fascinating history, incorporating parts of a 16th century castle.
Strokestown Park House & Gardens (Strokestown, Co. Roscommon. Tel: 071 963 3013. strokestownpark.ie), an impressive Georgian Palladian mansion, offers a truly unique visitor experience. Surrounded by six acres of walled pleasure gardens and expansive woodlands, it is home to the National Famine Museum, which commemorates the history of the Great Irish Famine. The museum displays papers and artefacts documenting the haunting stories of this tragic period of Ireland's past.
Nearby, the Douglas Hyde Interpretative Centre (Portahard, Frenchpark, Co. Roscommon. Tel: 094 987 0016) houses an exhibition and information centre dedicated to the first President of Ireland, Dr. Douglas Hyde. The Roscommon-born academic, linguist and scholar was the co-founder and first president of the Gaelic League, the national movement for the revival of the Irish language.
Roscommon is also full of sites that celebrate the county's rich industrial heritage. The Arigna Mining Experience (Arigna, Co. Roscommon. Tel: 071 964 6466. arignaminingexperience.ie) offers an appreciation of the rich history of coal mining in the breath-taking Arigna Valley since the 1700s. Ex-miners take visitors on an underground tour, where they can discover what it was like to work in some of the narrowest coal seams in the western world.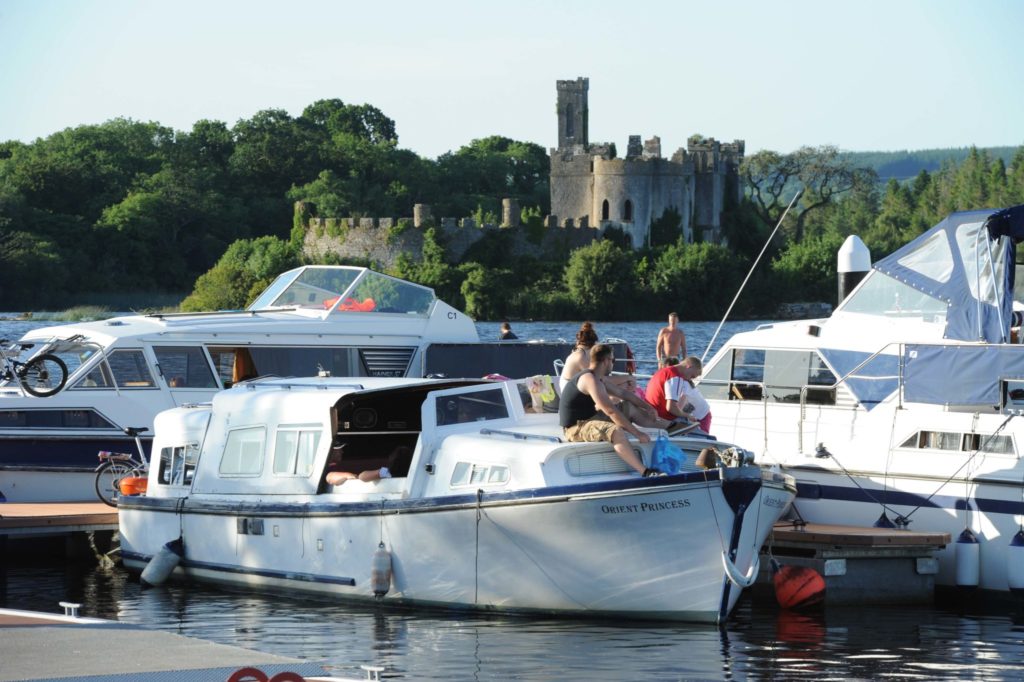 Advertisement
The fully restored and operational 18th Century Elphin Windmill (Elphin, Co. Roscommon. Tel: 083 406 2113) is the oldest of its kind in the country, and the award-winning Derryglad Folk and Heritage Museum (Curraghboy, Co. Roscommon. Tel: 090 648 8192. derrygladfolkmuseum.com) offers a fantastic collection of over 7,000 items that celebrate farm and folk life. These include horsedrawn machinery restored to original working order, tradesman's tools, a 1930s traditional thatched bar & grocery, old-style sheep shears, radios, gramophones and a large collection of 78rpm records.
As all of this attests, Roscommon is a terrific, authentic destination, for families – or a group getaway. So come, and discover Roscommon...Land Of Memories!
• To find out more about exciting attractions in Roscommon, go to visitroscommon.ie or facebook.com/roscommon.ie.
RELATED
Lifestyle & Sports
01 Feb 23
Lifestyle & Sports
12 Jan 23