Launched in 2018 but drawing on centuries of proud tradition, Lambay Irish Whiskey is triple distilled, bourbon cask matured Irish whiskey finished in french oak Cognac casks from the world-renowned cellars of Maison Camus in France and crafted with Trinity Well water from Lambay Island. Lambay Island, which lies off the north coast of Dublin, is a private island hidden in plain sight, and home to a troupe of wallabies and puffins.
Unique among Irish brands in having its own French Master Blender, Lambay Whiskey brings together two great families. Alexander Baring, (7th generation) whose family took up residence on Lambay Island in 1904, and Cyril Camus, part of the fifth generation of one of the world's most renowned independent Cognac houses.
"Both families share a history of rarity and refinement, a passion for nature, innovation and entrepreneurship with an appreciation for the finer things in life, it's about experiences that can be shared, including their new whiskey," Brand Manager, Sabine Sheehan reflects.
Lambay Irish Whiskey Company are blenders and bottlers who pride themselves on their maturation and blending expertise aided by the Cognac cask finish given to the liquid they source from an independent Irish distillery.
"Lambay Whiskey Single Malt is an unseated malt, triple distilled, bourbon cask matured and full of exotic notes of ripe banana, dried fruits and lingering spice due to the 4-6 month Cognac cask finish," Sabine resumes. "Some of these casks are racked on Lambay Island where they receive the full impact from the sea air, with brine and sea salt being key taste characteristics, perfectly paired with dark chocolate or a good cigar."
In a nod to the island's other famous residents, Lambay Whiskey's distinctive Single Malt and Small Batch Blend bottles are adorned with the most sartorially elegant puffin you've ever seen!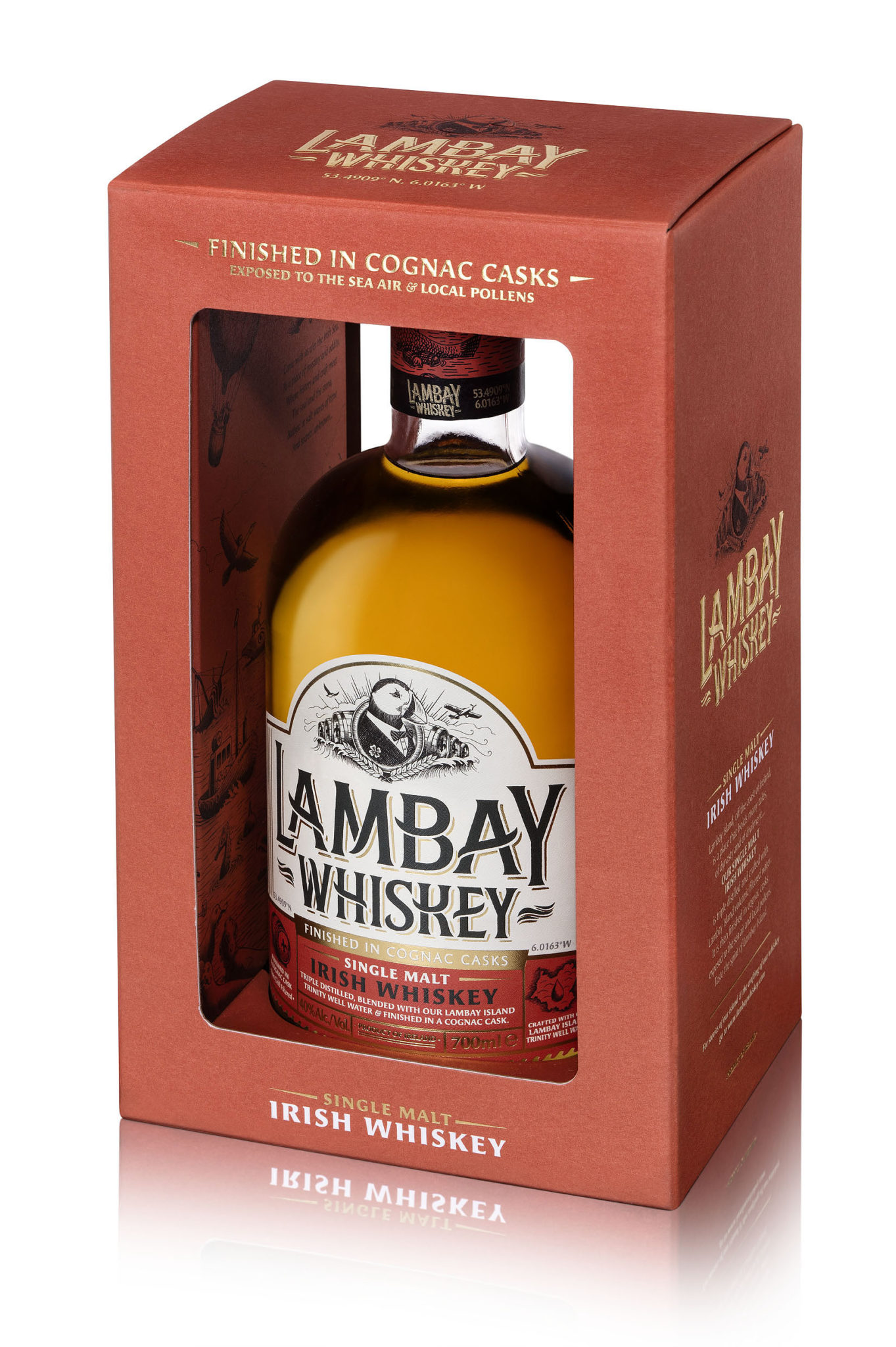 While you'll sadly have to wait to savour it in a bar, Wednesday, May 13th finds Lambay Whiskey participating in an evening of dram/entertainment with renowned spirits writer Steve Rush from @TheWhiskyWire.
"We're delighted to reach a new audience through this channel and look forward to sharing our stories," Sabine continues. "On the night we'll be pouring and exploring our award-winning Small Batch Blend and Single Malt bottlings, which have both been finished in our signature Cognac casks."
For the chance to be an official #LambayWhiskey Tweet Taster, join in with your own Lambay dram or visit here for more details. Knowing how discerning you all are, they're particularly keen to hear from Hot Press readers!
There will be more banishing of the lockdown blues on Thursday, May 30th when Lambay Whiskey take part in the UK's Summerton Virtual Whiskey Festival, a day-long event where you can meet the world's leading brands, learn from the masters, discover new favourites, tune into cocktail lessons and much more. See www.summertonwhiskyfestival.com for full details.
You'll also find lots of cocktail recipes on Lambay Whiskey's social media Instagram & Facebook pages where must-tries include the Citrus Quench, the We're Jammin' and the Lambay Spice Ginger, an aromatic thirst-quencher served with lots of ice! These are all easy-to-make at home cocktails for you to discover – and there's more on their website here
While staying home and social distancing are our new norm, it doesn't mean that you can't enjoy the unique taste of Lambay Whiskey with many Irish off-licences bringing their Single Malt and Small Batch Blend to your door! Further delivery details can be found here.
Stay safe everyone!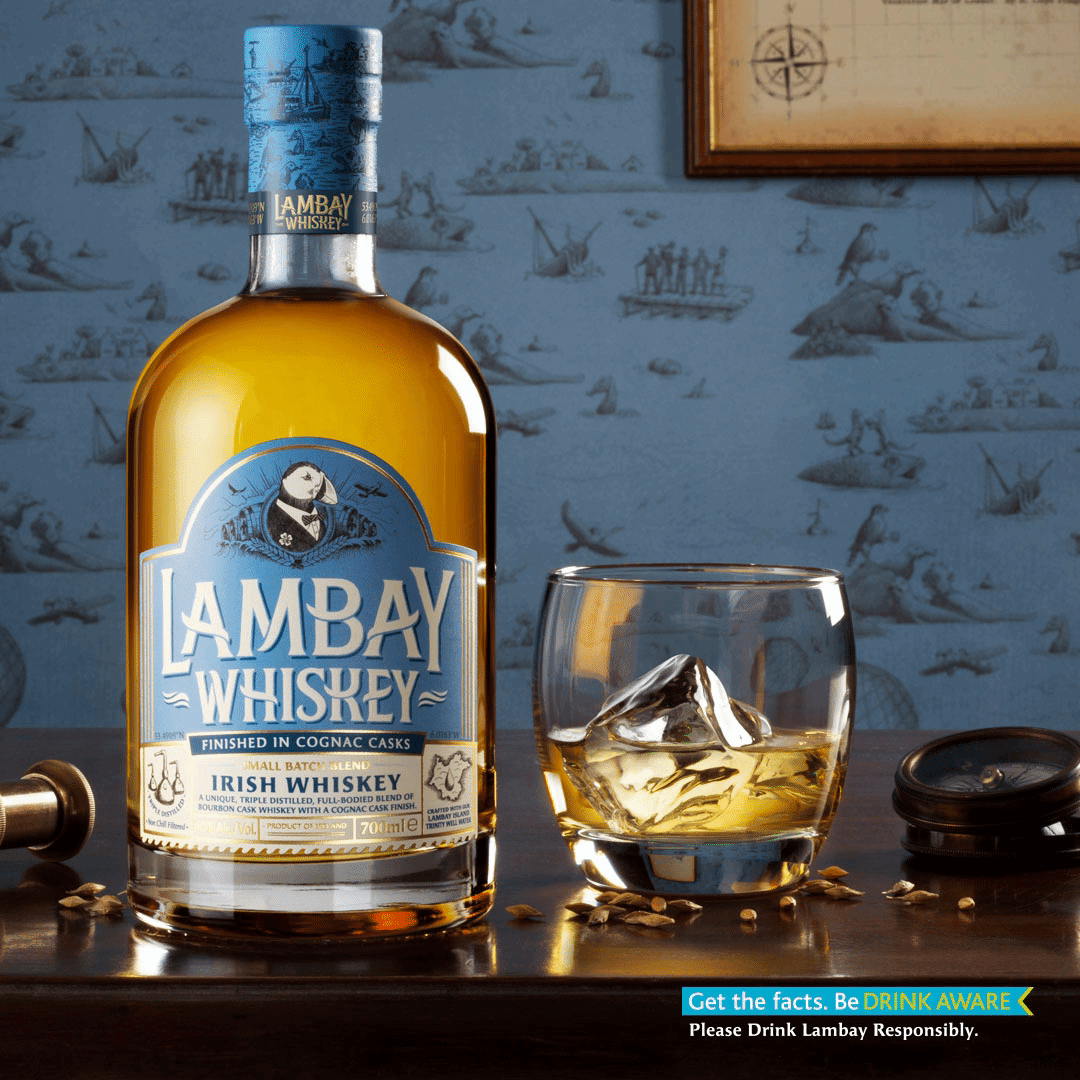 Enjoy responsibly: www.drinkaware.ie.
RELATED
Lifestyle & Sports
05 Jun 23
Lifestyle & Sports
09 Mar 23