Lifestyle & Sports
06 Apr 22
Hot Flavours: Yotam Ottolenghi, Vito's, White Hag Brewery, Fidelity Beer Festival, Roe & Co., The Saucy Cow and more
Superstar chefs, cheese wheel carbonara, gin-laced whiskey and honeycomb beer are all on this month's menu.
Superstar Israeli-born British chef Yotam Ottolenghi joins fellow kitchen wiz Rachel Allen and filmmaker Jon Ronson as one of the headline turns at The Great Gathering, the new "festival of delicious thinking", which takes place from June 10-12 at Russborough House, Co. Wicklow.
The eight stages will also be graced by Jay Rayner, Blindboy Boatclub, Tom Parker Bowles, Emma Dabiri, Waterford Whispers News and other tasty types.
As well as running some of London's coolest restaurants, Ottolenghi's Jerusalem is singularly the best cookbook to have been published this millennium. Another reason to love him is his support for the Cook For Ukraine initiative, which has been set up by Russian chef Alissa Timoshkina and her Ukranian writer best friend Olia Hercules.
Sopranos fans are in for a treat on April 20 and 21 as Hen's Teeth, Blackpitts, Dublin 8 transforms into Vito's, a New Jersey-style trattoria presided over by Joe Gannascoli, AKA Vito Spatafore whose speciality cheese wheel carbonara is among the three-courses being dished up.
Tickets priced €70 are available from Eventbrite and allow you to hang out with Joe who before becoming an actor cheffed in his own Brooklyn restaurant.
Advertisement
More recently, he appeared in the cannabis-themed Bong Appétit cookery show.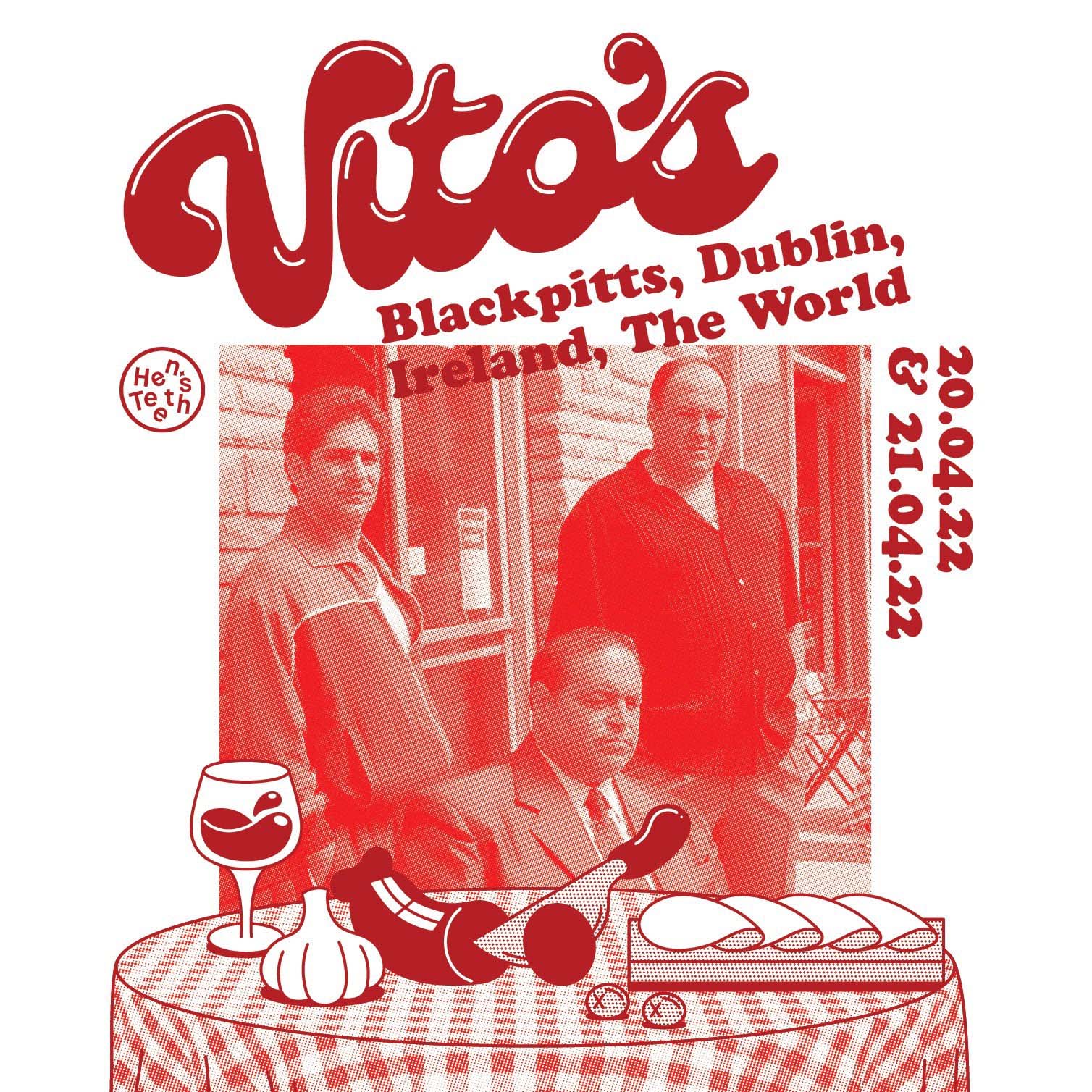 If you're catching a flight – remember them? – from T1 at Dublin Airport, make sure to leave ample time to drown a beer or three in Tap + Brew, which brings the White Hag Brewery and Gourmet Hot Dogs together in holy matrimony.
It's the only place in the world where you can currently sample Altitude, an extremely tasty 4.8% ABV Pale Ale.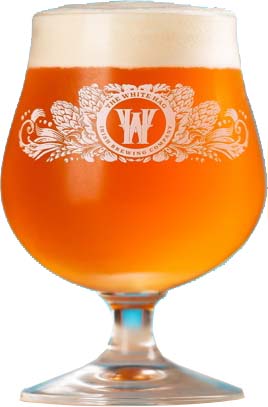 Also available now from quality food stores is the Barrel Aged Black Boar Imperial Mustard they've conjured up with the folk from The Lodge in Barna. The range also includes Galway Hooker Pale Ale and Dingle Gin, Juniper & Lime varieties, which you can find out about at thelodgebarnamustards.com.
The Fidelity Beer Festival returns to the Dublin Mansion House on July 15 and 16. The second night is sold-out, but €62.50 will gain you admission to the Friday 6pm-11pm session, which includes as many IPAs, DIPAs, pilsners, porters, browns, reds, stouts, sours and, well, whatever you're having yourself, as you can responsibly imbibe.
Advertisement
Roe & Co. has kicked off a new series of D-8TE nights in their Liberty HQ, which finds the likes of The Salt Project, Hipkey Café and Man Street Kitchen rustling up dishes to go with their whiskey cocktails. Find out who's doing what/when here.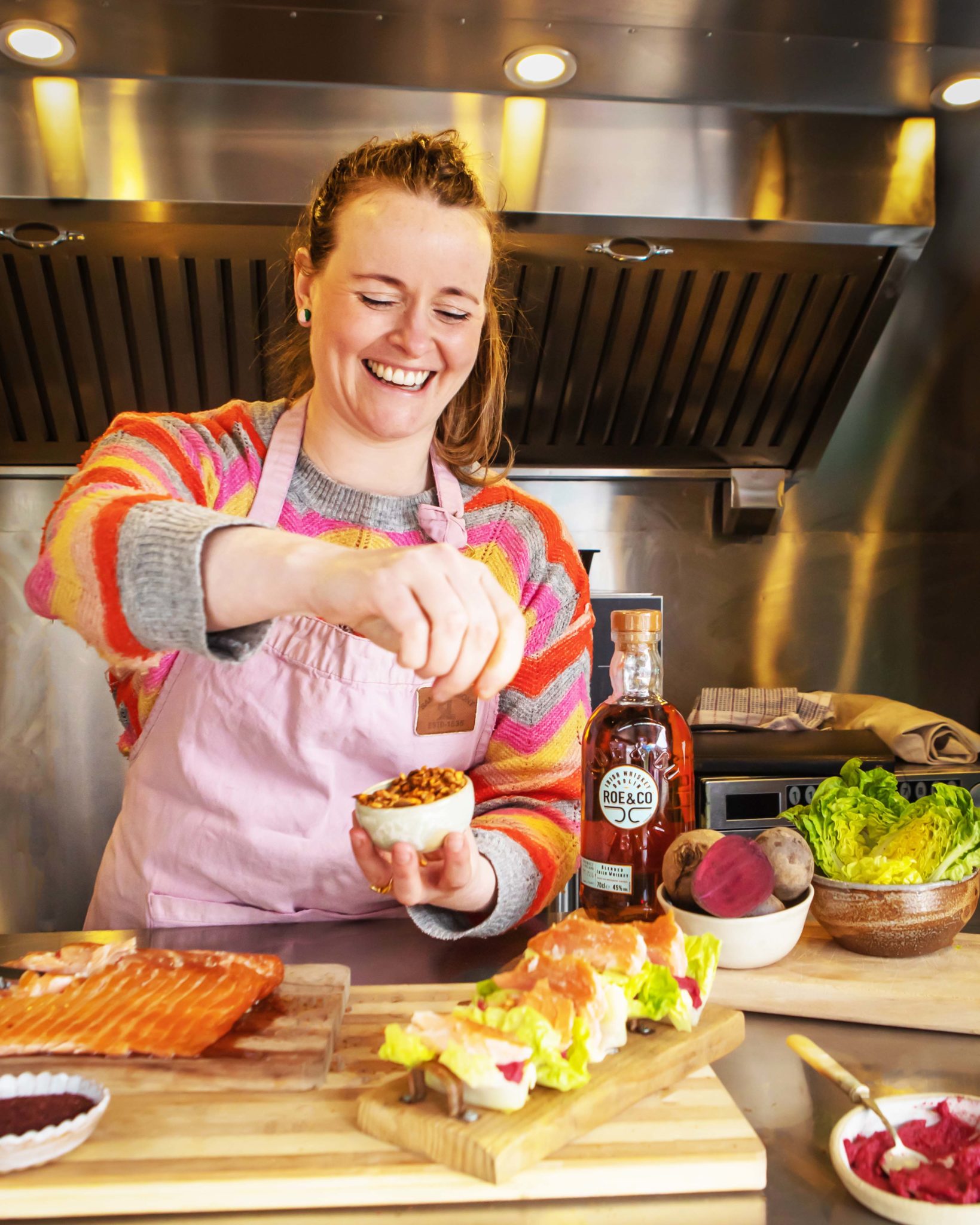 Tipple Of The Month
Mourne Mountains 9% ABV Wee Honey Imperial Stout
Soon to turn six – hoppy birthday! – this Warrenpoint micro is fast becoming our favourite Norn Iron beermaker. While their session IPA, Pale Ale and Pilsner are all ace, it's the big muscular fellas, which score top marks with us. Vegan-friendly, which means no bees were harmed in its making, this velvet smooth Imperial boasts no fewer than eight different speciality grains, and is full of rich chocolate and honey flavours. For maximum effect serve at room temperature.

Great Irish Things To Eat
Advertisement
Saucy Cow Space Cowboy
Having dished up its vegan treats since 2019 at EatYard, The Saucy Cow has opened its first permanent Dublin restaurant at 19 Crane Lane in Temple Bar. It's a tough call, but their Space Cowboy – AKA Southern Fried Soy Chick Patty with Iceberg Lettuce, Jalapenos, Diced Red Onion, Chipotle Mayo and Spicy BBQ Sauce on a Toasted Sesame Bun – steals the meat-free honours there.
RELATED
Lifestyle & Sports
01 Feb 23
Lifestyle & Sports
06 Dec 22