With the CAO deadline fast approaching, the time has come for many to evaluate the endless list of options for their future. Luckily, Hot Press has compiled a handy guide to discovering the best possible course for you.
Given the turbulence of the past two years, it's no surprise that students of all ages are hoping for a brighter future. The pandemic has taught many of us about the importance of pursuing something we truly love, but what if the choices seem too wide-spanning? That's where things can get tricky, but the best place to start is the CAO website.
The CAO conjures up images of intimating lists and point numbers for some, but if you approach it in the right way, there's no need for it to be a chore. With over 1,000 courses within the system, there's no shortage of courses to choose from – whether you thrived in a secondary school academic environment or not. There's truly something for everyone, and a different doorway into the career of your dreams if an option feels out of reach.
Detective Work
We're all too familiar with the exhaustion and burnout that comes with the stresses of the Leaving Certificate (does anyone ever really forget that time in their lives?) – not to mention coping with the anxiety-inducing lockdowns and health crises — but taking the time to do your research about what each course entails, is crucial to reducing your chances of dropping out. Often, we assume we already know what certain jobs encompass. It's the classic case of deducing that loving animals is the only necessary aspect of becoming a vet, when in reality, the job entails a huge amount of chemistry, pharmacology and plenty of gore.
Having an excellent guidance counsellor in school is key, but many students don't have access to the right advice in school or at home. Thankfully, there's usually brilliant, accessible information on the websites of each college and university regarding their courses and societies. We also recommend speaking to someone who previously completed the course if possible, or a person currently working in your dream job about what the gig actually involves.
Tailoring The Course To You
When you're 18-years-old and a major set of exams are staring you down, it can be hard to imagine your future post-secondary school. In this way, it's difficult to break out of the inner circle of your friend group, and the temptation to stick down the same courses as your peers can feel impossible to resist. However, it's important to realise that an undergraduate degree is four years long and a lot of hard work, so you're going to need some level of interest in the subject!
Make sure you write down a list of your hobbies and favourite subjects to try and figure out how to make a career out of doing something you actually thrive doing. On the flip side of that argument, hobbies can become a lot less fun when they become part of your daily routine, so perhaps keep some fun activities outside of the academic/work sphere.
Stand Your Ground
When you're filling out your CAO form, don't be surprised when your parents/guardian, extended family, teachers and friends (maybe even your dog) are hovering over your shoulder. While your loved ones just want you to make the best choice, they influence the decisions you make. Try to focus on what you want, rather than trying to please someone else. Also, make sure you don't decide on a course because you enjoy the idea of it rather than the reality. A lot of jobs which sound glamorous are just as monotonous, trust us.
Embrace the newfound independence of adulthood by boldly deciding to carve your own path, and choose a course that you connect with individually. Either way, give yourself plenty of options for the coming year – especially given the fact that plans can change in a heartbeat. If the past two years have taught us anything, it's that life can have other ideas in mind for your journey, so be careful with having overly-rigid notions about your future! Embrace the rollercoaster and know that you'll be okay no matter what happens.
Remember your wellbeing
Given the reports of anxiety issues plaguing students since the onset of Covid-19, it's also hugely valuable to check whether the university or Further Education campus you have chosen will be able to accommodate your wellbeing needs. Is the campus accessible for wheelchair users? Do lecturers and staff have a positive reputation for connecting with students or are class sizes too big for you? Is there a decent disability service which caters for neurodivergent pupils?
Making a list of societies and extra-curricular activities, as well as sports facilities, will also be majorly beneficial. You may choose a college or university based entirely around a course, but it's worthwhile double checking whether the actual environment suits you. A lot can happen throughout those four years, and you need to be sure that your third level institution or college of further education can support its students.
All's Well That Ends Well
Didn't land your top courses and are wallowing in a pit of self-pity? You're allowed to feel upset when life takes a turn, but when it comes to education, there's always a way out of the pit. While much of the conversation surrounding the CAO deadline is focused on universities, don't forget that you have many more options, from PLCs to apprenticeship schemes. We're aware that academia isn't for everyone – but that doesn't mean you can't have a bright future ahead of you. Wherever your passion lies, a little digging will help you find alternative routes to the career of your dreams.
Trinity College's Feasibility Study, for example, signals a positive change in admissions policies in Ireland. The scheme offers places in a select number of courses by taking into account a combination of your Leaving Cert results, your performance relative to others in your school, and a personal essay.
Outside of Ireland, European universities are fast becoming a popular option for Irish students – attracted by their impressive worldwide rankings, lower fees and alternative entrance requirements.Why not broaden your horizons?
The Leaving Cert isn't the be all and end all - the most important part is to get through it without putting yourself under an unhealthy amount of strain. A whole world awaits you once you conclude that final State Examination and taste glorious freedom, so don't neglect your research! With these handy tips and tools by your side, you're bound to put your best foot forward...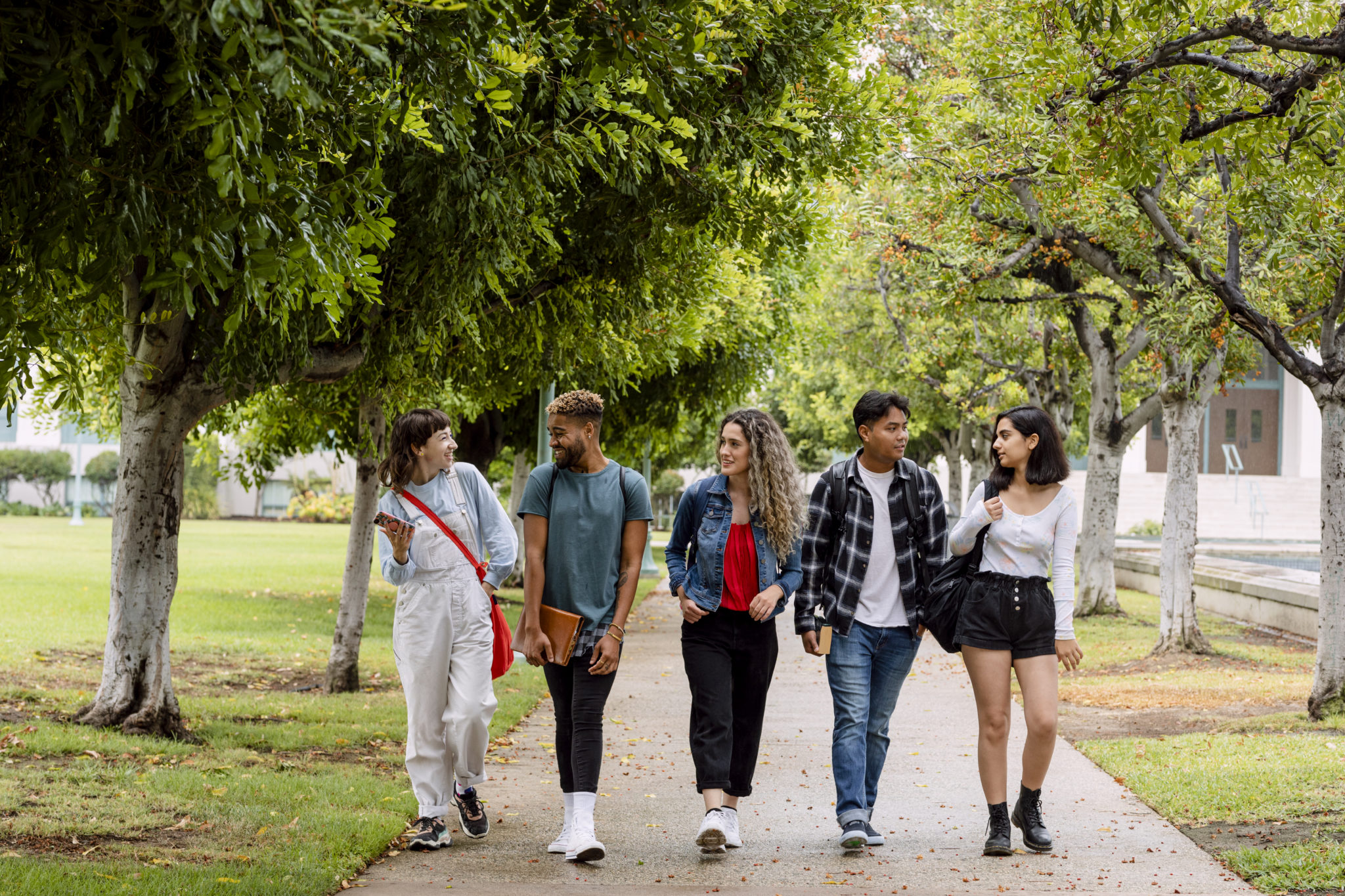 PUT THESE COLLEGES ON YOUR RADAR
Making 2022 Your Best Year Yet: Ballyfermot College of Further Education
With a brand new year upon us, now is the time to take stock, and think about the changes you want to make in your life – including, perhaps, an exciting new career path. At Ballyfermot College of Further Education (BCFE), they have options to suit all interests, to help kickstart a journey to viable employment.
The college's Logistics and Distribution traineeship is guaranteed to generate a lot of interest, considering the explosion in online shopping transactions during the pandemic. As long as goods are produced, logistics – or the transporting of goods from the point of origin to the point of consumption – will always be a necessity. In fact, the global logistics market is expected to grow to 12 billion dollars by 2023.
Meanwhile, graduates from the traineeship in the ACCA Diploma in Accounting and Business can now continue on with further ACCA qualifications to become a fully-fledged accountant – making it an accessible pathway to working in the financial services industry.
To complement the college's traditional music performance programme (Ceoltóir), with its new traineeship in Traditional Musical Instrument Making, Maintenance and Repair, BCFE is now home to the only uilleann pipe-making course in the world, and to the only harp-making course in Ireland.
And there's a whole lot more besides. With courses in social care, business, animation, film and TV production, journalism, games design, visual effects, music – producing outstanding graduates of the calibre of Damien Dempsey, Wallis Bird, Lisa O'Neill and Junior Brother – and art and design, there's a phenomenal range of options available at BCFE, including courses at QQI Level 4, 5 & 6, Higher National Diplomas and full Honours Degree programmes at Level 8.
The college also places a strong emphasis on practice-based learning. With years of industry experience, the staff at BCFE are only too eager to share their expertise – and to enable students to use specialist industry-standard software and equipment to give them the best possible advantage in the workplace.
Applications for 2022 are now open. See bcfe.ie for more information.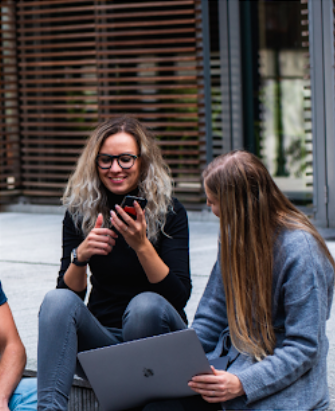 The Whole Caboodle: BIMM Dublin
BIMM Dublin is on a (rock and) roll at the moment, with some of the most exciting names in the current Irish music scene having attended the third level college in the Liberties – including members of Fontaines D.C., The Murder Capital, Somebody's Child, Erica Cody, Kynsy and Thumper, to name just a few.
BIMM offers courses in every aspect of the music industry, from songwriting and performance, to music production and live sound, music business and event management.
Visit bimm.ie for more information.
Somewhere Different To Help You Grow: Carlow College
If you're looking for somewhere different to attend college – somewhere that will welcome you, help you grow as a person, and allow you to have fun along the way – consider Carlow College, St. Patrick's. As well as being Ireland's second oldest university-level institution, it's the only specialist liberal arts college in the South-East.
Founded in 1782, the historic campus is home to a close-knit college community, meaning students form strong connections with their peers and their lecturers.
Degree courses at Carlow College are designed with an interdisciplinary approach to learning, and support students to become critical thinkers. Their Level 7, 8 and 9 degrees include BA & BA (Hons) in Arts & Humanities; BA (Hons) in English & History; BA (Hons) in Social, Political & Community Studies; and BA & BA (Hons) in Applied Social Studies (Professional Social Care).
They're also launching three exciting new Level 8 degrees on the CAO this year – including BA (Hons) in Media, English & Culture; BA (Hons) in Philosophy, Politics & Sociology; and BA (Hons) in Psychology.
In addition, Carlow College offer exceptional support services for mature students returning to education, with no cap on mature entry. Register for the college's Virtual Open Evenings, taking place throughout January, on their website.
Visit carlowcollege.ie for more information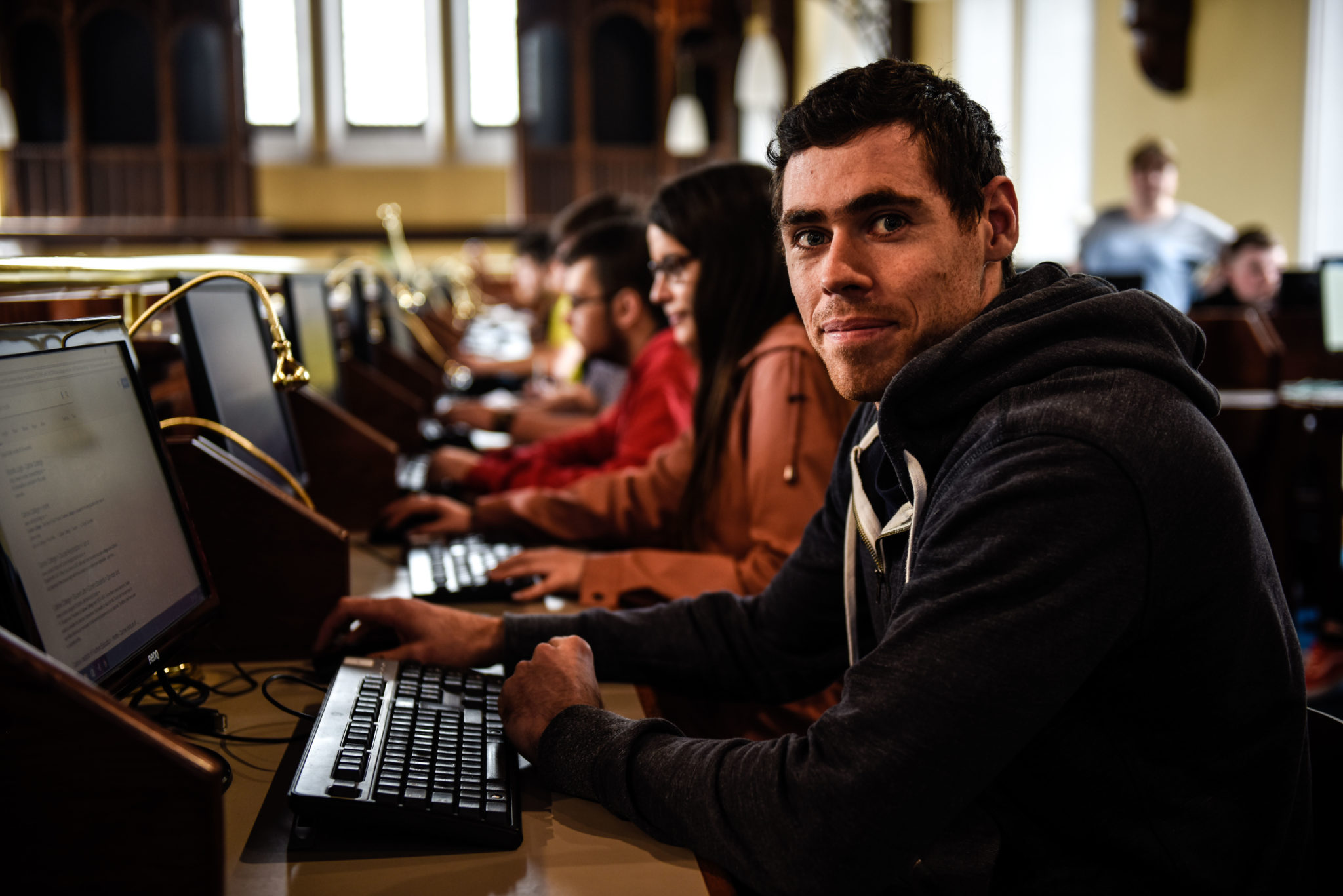 A College For All Seasons: Dundrum College Of Further Education
Approaching education at any level can feel like a daunting task, but Dundrum College of Further Education (DCFE) is armed with the tools to help. Whether you completed your Leaving Certificate, left school or hope to apply as a mature student, DCFE has allowed people from all walks of life to discover, plan and achieve their goals. Students who complete a PLC are 50% more likely to continue to their final year in their undergraduate degree.
DCFE's cutting-edge approach and technology-rich environment offers great flexibility for all. The college promotes lifelong learning opportunities for those wishing to re-train and/or upskill across a diverse range of programme disciplines. Brilliant QQI accredited courses on offer include business, computer science, horticulture, built environment, nursing, psychology, childcare, special needs assistant, art, humanities and lots more.
Dundrum College of Further Education delivers both full time and part time programmes in a broad range of vocational areas, with a wide range of choices and a flexible, modularised curriculum available. DCFE Support team also promotes the welfare, wellbeing and guidance for all students in a welcoming safe environment. Given the recent instability, students need to feel aided on their journeys.
DCFE buildings are situated both on Dundrum Main Street and Upper Kilmacud Road, adjacent to Dundrum Town Centre. Just a few minutes from town on the Luas, the campus is well served by Transport for Ireland and on a bus route from Dublin Airport. Application are now open.
Visit cfedundrum.com for more information.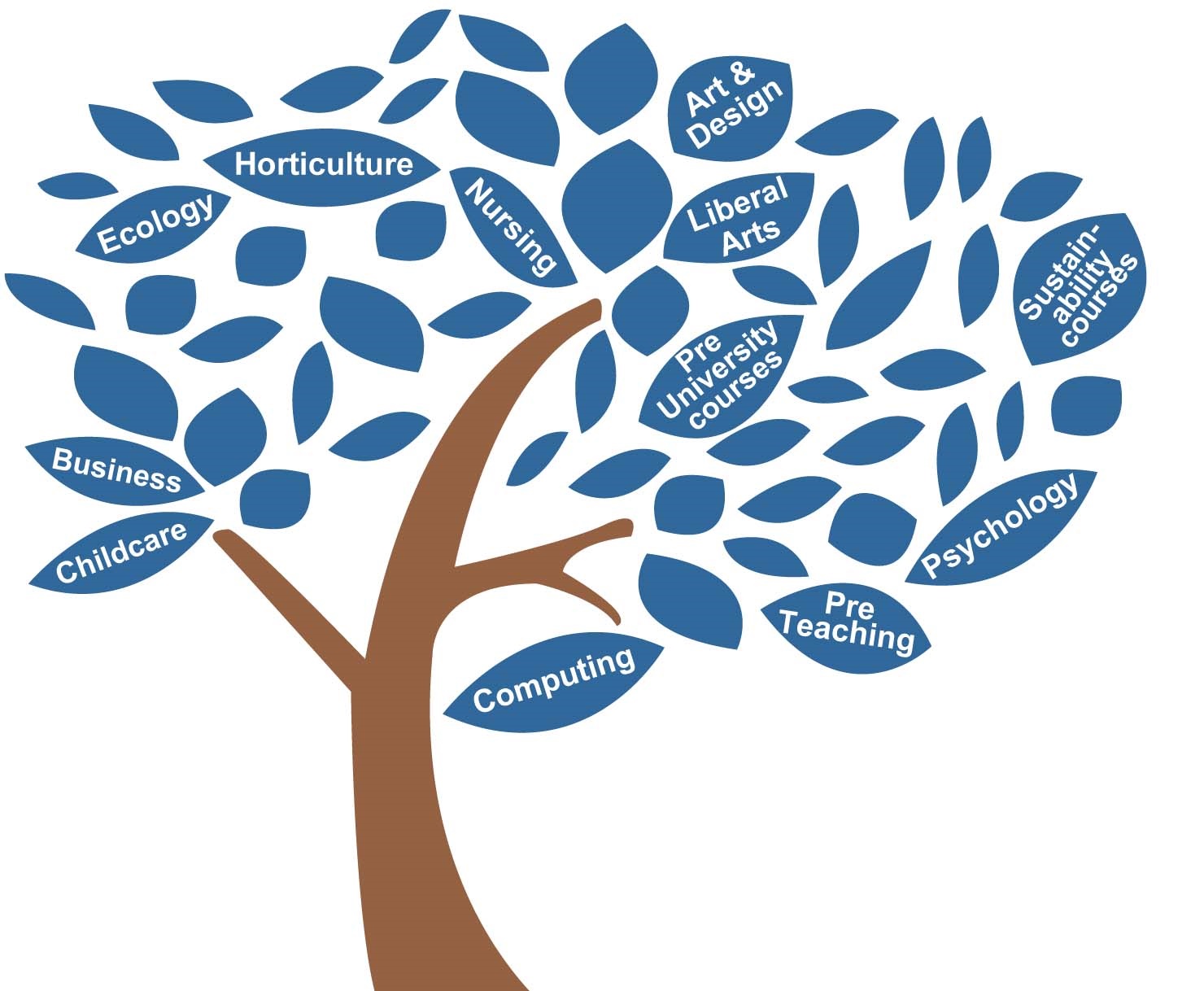 Ireland's Largest Independent College: Griffith College
Film & TV Production, Music & Multimedia and Photography are some of the many creative BA courses currently available at Griffith College – and there's a range of new industry-based courses also coming down the line. But creative courses are only the tip of the iceberg.
As Ireland's largest independent third level institution, Griffith has locations in Dublin, Cork and Limerick. Established over 40 years ago, it has steadily built a reputation for student success at home and abroad, offering internationally recognised postgraduate and undergraduate degree programmes, plus a wide range of professional, short term and corporate training solutions.
Among the courses on offer are Business; Journalism & Media Communications; Computing; Griffith Institute of Language; Counselling & Psychotherapy; Design; Graduate Business School; Engineering; Professional Accountancy; Pharmaceutical Science; Professional Law; Teaching and Learning; Lifelong Learning. Just launched, meanwhile, is a new postgraduate diploma in trust, safety and content moderation management. The first of its type in the world, it has been developed in partnership with Kinzen.
They're also launching three exciting new Level 8 degrees on the CAO this year – including BA (Hons) in Media, English & Culture; BA (Hons) in Philosophy, Politics & Sociology; and BA (Hons) in Psychology.
In addition, Carlow College offer exceptional support services for mature students returning to education, with no cap on mature entry. Register for the college's Virtual Open Evenings, taking place throughout January, on their website.
Visit griffith.ie for more information.
The Course That Gives You The Inside Track: Hot Press MiX Course
The MIX (Music Industry Xplained) course, brought to you by Hot Press, is for those who want to succeed in music, management, media, publicity, promotion, publishing, record labels, and lots more, within the music, entertainment, events and media space – and is set to return virtually in spring 2022. Recognised by the music industry in Ireland and abroad, MiX is a 13-week lecture-based course (one evening per week) given by top exponents of the Irish and international music industries.
Key subjects include: Inside Record Companies; Music Marketing; Publicity; Image Development; The Independent Route; The Role of The Producer; Social Media; Music Publishing, Radio, Working with the Media, Artist Management, Legal & Contractual issues and lots more.
MiX graduates consistently operate at a high level in the industry in Ireland, the UK and further afield: "The Hot Press MIX Course was the gateway into my career in the music industry," says MIX graduate Michelle Whitehead, who now runs one of Ireland's top music Public Relations agencies, Michelle Whitehead PR. "It provided me with an understanding of all the different disciplines within the Irish music scene, which for me is a fantastic advantage, in my line of work. I found the educational experience very positive, whilst also networking with like-minded people. I would strongly recommend this course to anyone hoping to have a career within the music industry."
Check extra.hotpress.com/mix for more information.
A Truly Supportive Environment: Liberties College
Located in the heart of Dublin city, Liberties College has become synonymous with further education and training over the past 50 years. Acting as the perfect stepping stone, Liberties College offers students the opportunity to achieve their potential in a supportive environment, with QQI Level 5 and 6 courses for school-leavers, people hoping to upskill/ reskill, and those returning to education.
In keeping with its well-deserved reputation as a major player in the area of Further Education and Training in Ireland, Liberties College facilitates students in their first steps towards a career in healthcare, information technology, childcare, tourism, creative arts, social studies and youth work. Situated just a stone's throw from bustling Grafton Street, the college attracts students from all over the country.
With over 600 students across their two campuses, the mix of nationalities, ages, backgrounds and experiences makes for an exciting culture and atmosphere. As well as academia, students can choose from extracurricular activities like practical workshops, seminars, educational and cultural trips, visits and shows.
In 2021, Liberties College introduced several exciting new courses, including: Textiles – Heritage Crafts Revival and Renewal; Pre-Apprenticeship in Software Development; and the National Tour Guiding Award with Business Option. The Liberal Arts and Trinity Access Programme paves the way for many graduates to proceed to a range of universities in Ireland.
Visit libertiescollege.ie for more information.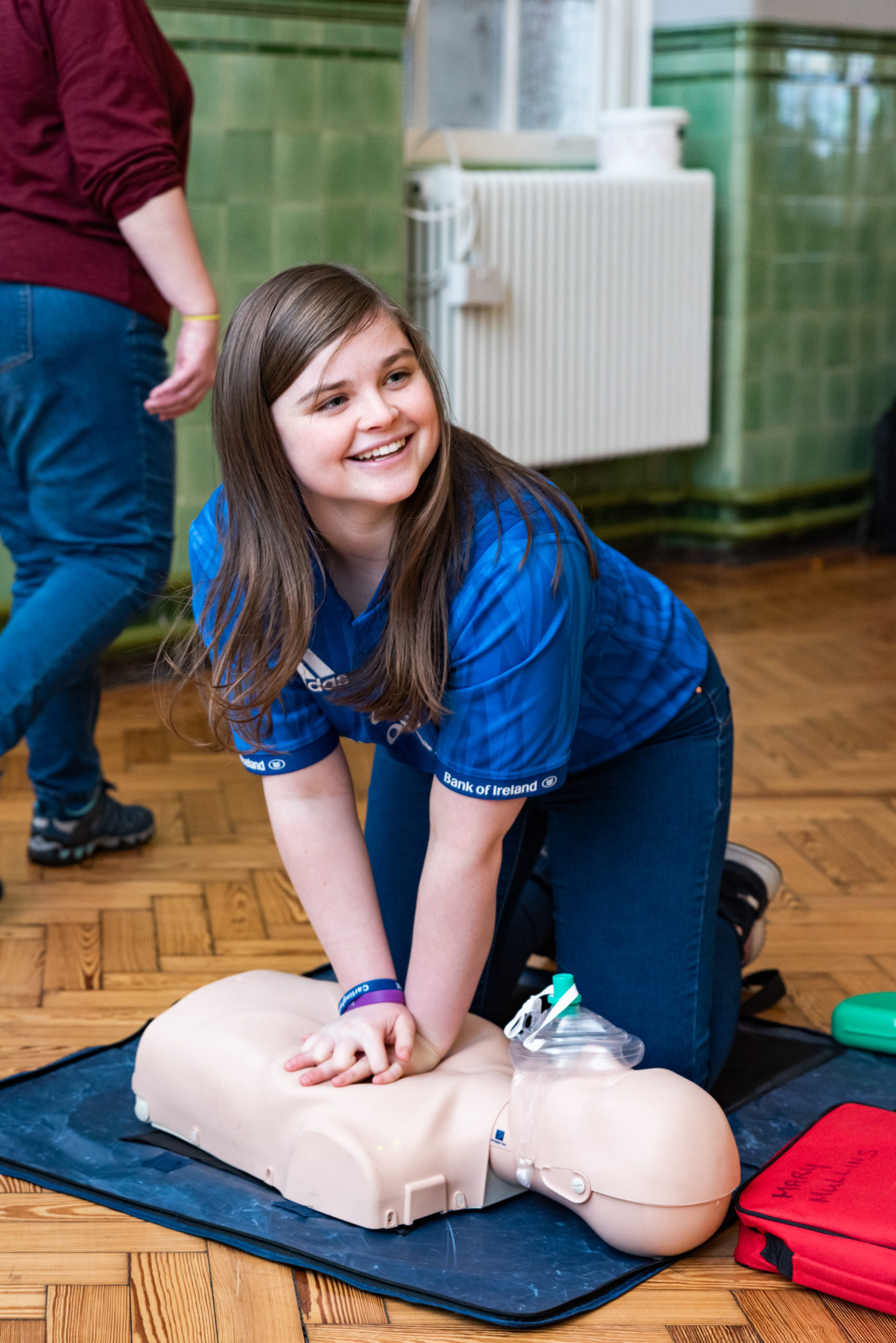 Exciting  And Innovative: Dundalk Institute Of Technology
Dundalk Institute of Technology's Department of Creative Arts, Media and Music is home to an exciting and innovative range of programmes – at both undergraduate and postgraduate level – with highly regarded, practical courses in creative media, film and TV production, music, and theatre.
Students at DkIT have access to state-of-the-art facilities, including TV and recording studios, performance spaces, and discipline-specific lab spaces. There's also a strong emphasis on collaboration – with opportunities to work with fellow students in other creative disciplines, and with partner universities across the world.
Film and Television Production graduates have gone on to work on HBO's Game of Thrones, and be employed by prestigious production companies, as well as BBC, TV3 and RTÉ. DkIT's Music graduates have also enjoyed successful careers as touring musicians and recording artists, earning several national and international awards. Their Creative Media graduates, meanwhile, are working in a wide range of jobs, including Graphic/Digital Design, Web Design, Social Media, PR and Marketing.
Whether you're applying through the CAO as a Leaving Certificate student, or you're interested in upskilling through a Postgraduate, Springboard or Flexible/ Professional course, DkIT is the perfect place to kickstart your career in the creative industries.
Courses include: BA in Creative Media Level 7 or 8, BA (Hons) in Film and Television Production, BA in Audio and Music Production Level 7 or 8, BA (Hons) in Music, BA in Musical Theatre, BA in Theatre and Film Practice, BA (Hons) Drama, MA in Music for Screen, MA/MSc in Music Technology.
Visit dkit.ie for more information.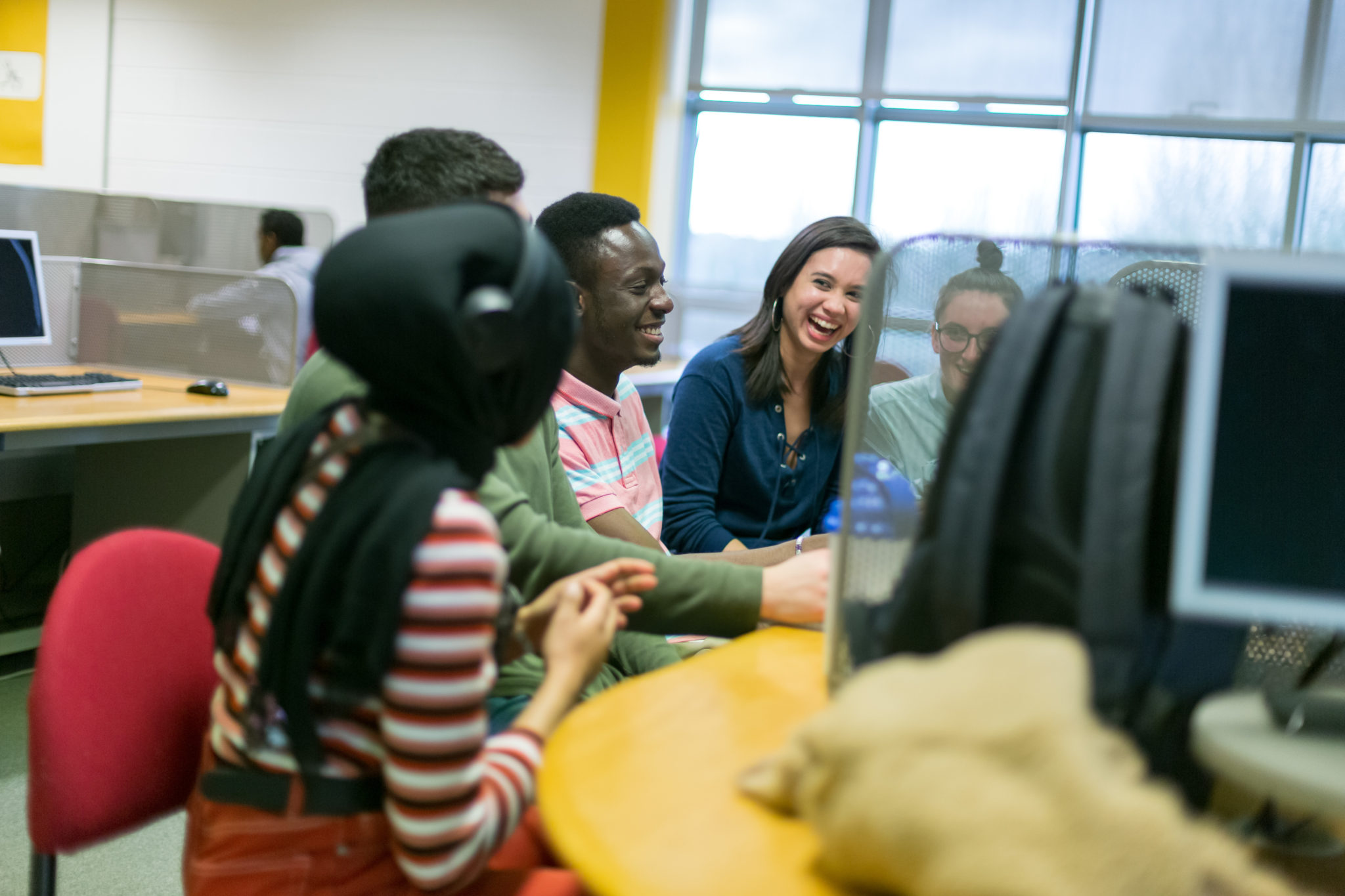 Realise Your Potential: Killester & Marino Colleges Of Further Education
Whether you're a Leaving Certificate student, a mature student, an early school leaver, or someone who's interested in upskilling, there's an exciting range of options available at Killester and Marino Colleges of Further Education in Dublin.
The colleges have joined forces to offer a diverse selection of Post Leaving Certificate (PLC) courses – including Science, Computing, Arts, Social Studies, Health Science/Pre Emergency, Pre Nursing, Business, Cabin Crew/Tourism, Horticulture, Beauty (ITEC), Creative & Visual Media, Childcare/SNA, and Banking & Finance, as well as a Traineeship in Dental Nursing. In 2022, they're also launching two brand new courses: Arts Administration and Nail Technology with Beauty Therapy.
The colleges continue to place an emphasis on responding to the educational needs of the community, with programmes that are learner- centred, and provided in a friendly, inclusive and supportive environment. There's also a wide range of supports available for students including PLC Grants, Back to Education Allowances, and opportunities through the Vocational Training and Opportunities Scheme.
All the courses available at Killester and Marino Colleges of Further Education are accredited by Quality and Qualifications Ireland (QQI), ranging from Level 4 to Levels 5 and 6. These qualifications earned through the courses can also be used to progress onto other third level programmes.
Online applications open this month for courses commencing in September 2022.
Visit killestercollege.ie and marinocfe.ie for more information.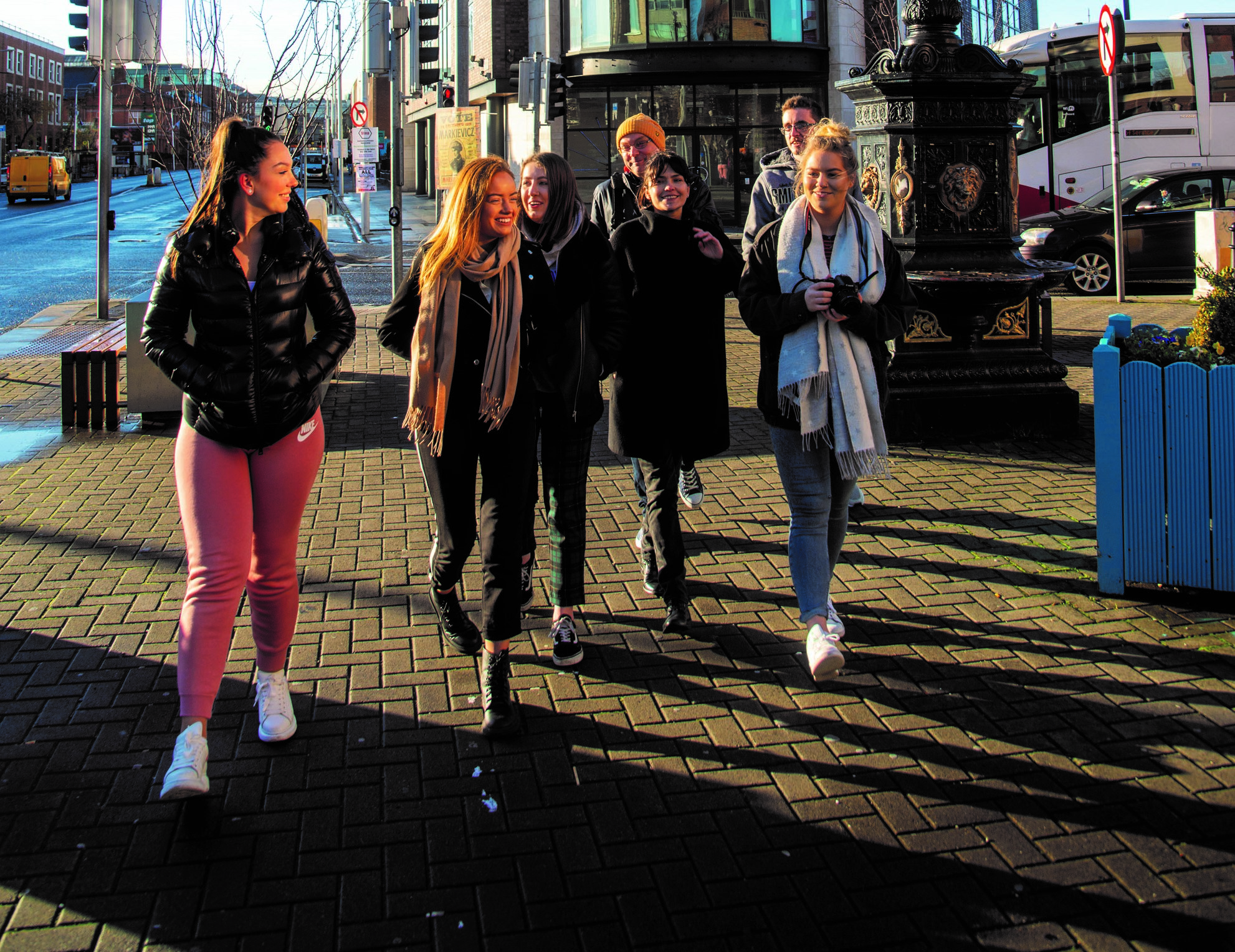 IMPORTANT DATES
January 20 Apply online by this date to avail of the discounted application fee of €30 (5.00pm).
February 1 Normal closing date for CAO applications (5.15pm)
February 5 Online facility to amend course choices becomes available (€10 fee)
Before February 15 Paper Applicants will be sent a Statement of Course Choices by this date
February 18-21 HPAT Test — Undergraduate entry to medicine
March 1 Closing date for: amending course choices; completion of mature section of application form; and final completion of online HEAR/DARE forms (5.00pm).
March 4 Late Application facility opens (12.00pm)
March 5-9 MSAP online exam - For mature applicants to certain courses in UCD, UCC, UL and NUI Galway
March 15 Latest date for HEAR/DARE supporting documentation to arrive in CAO (5.00pm)
March 18-23 Graduate Medical School Admissions Test (GAMSAT)
May 1 Closing date for late applications (5.00pm)
May 5 Online Change of Mind facility becomes available (12.00pm)
May 15 Late Paper Applicants will be sent a Statement of Course Choices by this date
Before end of May Statement of Application Record sent to all applicant by this date
July 1 Change of Mind closes (5.00pm)
July 22 Exceptional closing date for late applications for those already attending a participating HEI
Read the full Student Special in the new issue of Hot Press, out now:
RELATED
Lifestyle & Sports
30 Jan 23
Lifestyle & Sports
27 Jan 23