U2's hometown is the thread that connects early releases Boy, October and War with most recent albums Songs Of Innocence and Songs Of Experience. Let's take to the streets and see the places that are must-visits for U2 fans.
U2 are in a reflective frame of mind. It began with Songs Of Innocence, which harked back to their origins as young punks coming to life on the Northside of Dublin. Next, they took their 25 million-selling global smash hit album The Joshua Tree out on the road on its 30th anniversary in 2017. Sometimes looking back is the best possible way of understanding the present: the more they thought about it, the more the record seemed powerfully relevant again.
And then there was Bono's fast-becoming-legendary brush with mortality. In response, he set himself the challenge of writing a series of final letters to his loved ones. Their current album, Songs Of Experience, is a companion to Songs Of Innocence. Over the two records, the band make the trip from Dollymount Strand to Killiney Bay. Dublin remains at the heart of what they are about. If you have tickets for the hometown shows, you will see a band who have travelled far beyond the confines of the place they live, but who have always returned home, psychologically, emotionally and spiritually.
So let's take two days to see where it all began: 48 hours to explore U2's Dublin.
DAY ONE
Like the band, we start on the Northside. Hot Press will be running a U2 covers exhibition at its new premises, 100 Capel Street, Dublin 1, to coincide with the concerts at 3Arena. You'll be treated to a fascinating perspective on the band, via a comprehensive journey through the covers of Hot Press magazine, on which they're featured. All the better, these iconic covers are beautifully printed on museum quality paper that will last 400 years – and signed by Bono, Edge, Larry and Adam. For a rare opportunity to see all of these covers together, you can book one of the appointments to view these marvellous works of popular art.
Advertisement
Capel Street has its own local charms. It has become a microcosm of Dublin cool, one of the hippest little stretches of the city. Have a stroll around and check out restaurants like Musashi (great value Japanese), Marrakesh (excellent Moroccan), Brother Hubbard and Soup Dragon. Pantibar recently featured in the U2 video for 'Love Is Bigger Than Anything In Its Way' and is also well worth checking out...
If, like Bono, you are interested in the rare drop – aka 'Uisce Beatha' or 'water of life' – then make sure to take time to visit The Whisky Bar at Yamamori (38/39 Ormond Quay Lower, 01 872 0003). Aficionados will spot the absence of a penultimate 'e' in the word 'whisky' here. That's because this is a Japanese-style whisky bar, beautifully decorated with Japanese art and other historical artefacts. Located in the back of the ever-excellent Yamamori Restaurant, it is a wonderfully atmospheric room that is perfect for conversation and relaxation, with a fantastic selection of Japanese and Irish whisk(e)ys available.
U2 folklore says Bono's name was taken from the hearing aid store, Bonavox, on North Earl Street, which is straight up Mary Street and Henry Street, from Capel Street. You can also spot the statue of James Joyce there: Bono echoed the novel Ulysses when he owned and lived in a Martello Tower in Bray early in his career and the writer has been referenced by the band, with 'Breathe' on No Line On The Horizon taking place on the same date as the events in the novel (now called Bloomsday).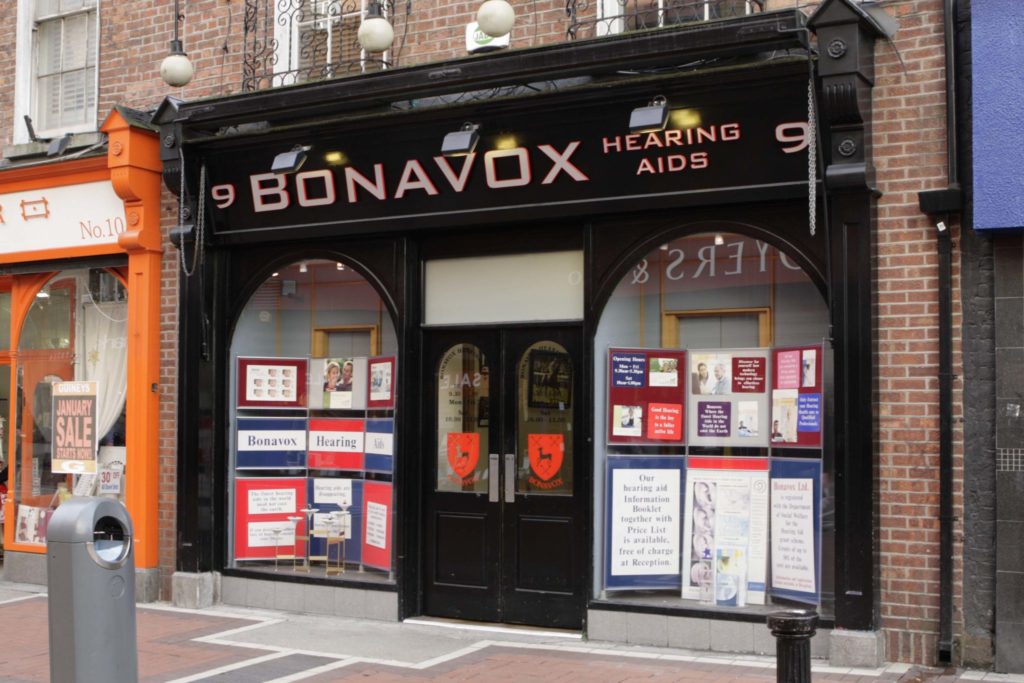 The Joyce statue is just off O'Connell Street, a grand Irish boulevard that resonates with historic importance. There, take a look at the GPO, scene of the 1916 Rising, and the statue of legendary trade union leader James Larkin (See pages 40 and 41 for more on Dublin's Talking Statues).
Still on the Northside, heading down the River Liffey on the Luas or by foot, you'll find 3Arena, the venue for the U2 shows. It is one of the band's favourite places to play in the world. Built on the site of the former Point Depot Theatre, it has a musical pedigree that stretches back to 1988. Indeed the band rehearsed there that year, and returned to play what had been planned as the final date of the Lovetown tour in the venue, on New Year's Eve 1989.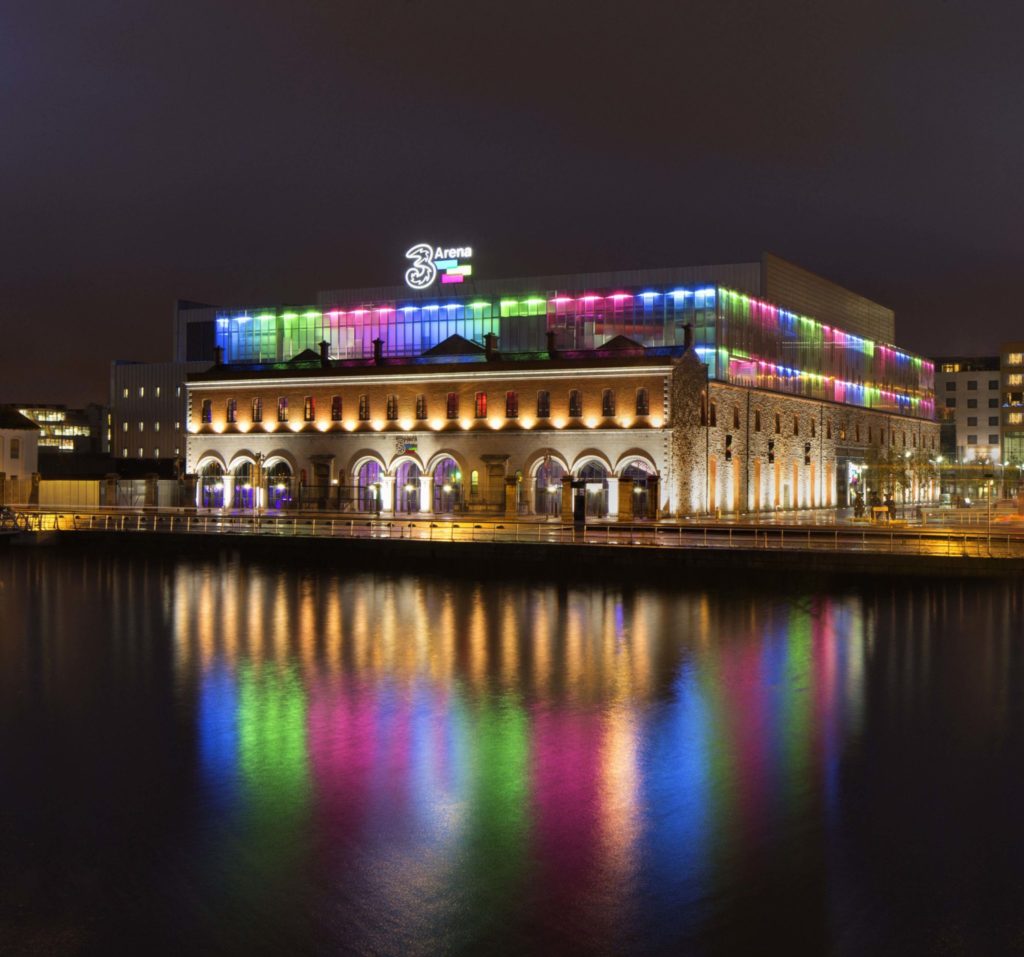 Advertisement
The Dublin Docklands area has been transformed during the period that U2 has made music. If you're heading to the gig, the nearby Ruby's Pizza and Grill in Point Village, (5 The Square, 01 726 2007, rubys.ie) serve up excellent burgers, steaks, chicken wings and pizza. It's a great place for a pre-gig stop-off.
Alternatively, if you have a little bit more time, try the award-winning Le Bon Crubeen (81-82 Talbot Street, Dublin 1, 01 704 0126, leboncrubeen.ie), a fine French-influenced restaurant, which serves up the best of Irish produce with European flair. Book a table for great value, modern dishes and one of the best pre-theatre menus in town, overseen by chef Luis Casero. You'll be sure to hear U2's music in the adjoining Celt Bar, a traditional Dublin pub attached to the Celtic Lodge, which offers an affordable, comfortable place to stay when you are in Dublin.
Back down the river in the direction of Phoenix Park, the great civic square of Smithfield has also experienced a renaissance in recent years. It has a tangible connection to U2 through the fact that the band and manager Paul McGuinness were conferred with the Freedom of the City of Dublin at an open-air ceremony in Smithfield Square. With its mix of small local businesses, old and new buildings, and excellent trad music in The Cobblestone, it has attracted an influx of young creatives to join the long-established Dublin community. Make sure to visit Urbanity (The Glasshouse, 11 Coke Lane, Smithfield, Dublin 7, 01 874 7288, urbanitycoffee.ie), a small-batch roaster and speciality café that now offers brilliant food all day, including dinner – where you'll get a taste of modern casual Irish cuisine at its best. Pay a visit to Jameson Distillery Bow Street, just off the square, to see the birthplace of Irish whiskey.
Advertisement
U2 fans will already be aware of Croke Park, a venue with a tremendous mix of significance for Dubliners: historic, political, sporting and musical. U2 played there most recently on The Joshua Tree Tour, standing more or less on Hill 16. Elsewhere as we finish our sweep of the Northside, 10 Cedarwood Road, Ballymun, immortalised in song, was Bono's home for 22 years before he moved out when he married wife Ali. His lifelong friends Guggi and Gavin Friday also lived on the same street. 60 Rosemount Avenue, Artane was Larry Mullen's childhood home and the place where U2 first rehearsed, when they were Dublin schoolboys with musical ambitions – known, very briefly of course, as The Larry Mullen Band. Actually, that may not be true, but it's a good story!
Further follow in U2's footsteps by visiting Clontarf to finish day one, having a walk through the village, a pint in Moloughney's and a bite to eat in The Pigeon House.
DAY TWO
Head to the Southside of the River Liffey by ceremonially crossing over the Ha'penny Bridge, which has become a symbol for the city and touchstone for the band, who – like every other Dublin band! – have been photographed on the bridge. Before you do that, visit The Sweetest Thing (17 Bachelor's Walk, Dublin 1, 086 356 6456, facebook.com/sweetesthingcafe). There you will find Belgian chocolate espresso, freshly prepared warm crepes, cakes and pastries. It's a great place to start the day. The name is a fun reference to the U2 song – the video featuring Irish personalities including Boyzone and Steve Collins, along with the Artane Boys Band and Riverdance, was filmed along Fitzwilliam Street, which is worth a dander for its Georgian elegance.
Spend some time around Grafton Street, walking up towards St Stephen's Green – the Dandelion Car Park, scene of famous early U2 gigs was where the St Stephen's Green Shopping Centre is now. On a number of occasions, Bono has sung on Christmas Eve in front of Fusilers' Arch at the entrance to the Green, with friends including Sinéad O'Connor and Glen Hansard, to raise money for local homeless charities. Incidentally, as Freemen of the City, the band have the right to graze sheep on St Stephen's Green. They have not, as far as we know, availed of the facility.
There are a few places around this part of Dublin that have been associated with the band. Manager Paul McGuinness, regarded as the fifth member of U2, was a student in Trinity College, shortly before he was introduced to U2 by the late Bill Graham, a journalist with Hot Press, in 1978. The local music scene was centred around venues like McGonagles on South Anne Street, where the band cultivated their early hype. The Bailey Bar sheltered aspiring musicians including U2 and Philip Lynott over the years.
In recent times, U2 have been known to organise parties for family and friends upstairs in The Cliff Townhouse. Then there is O'Donoghue's on Merrion Row, a bar that's long been associated with Dublin's folk music scene – The Dubliners were formed there – and where Bono took Sean Penn for a pint on a recent visit to the city. Over the years, various members of the band, as well as Paul McGuinness, and indeed numerous other celebrities, have been spotted in the bar of The Shelbourne Hotel. There's an exhibition of U2 memorabilia in the Little Museum of Dublin (15 St Stephen's Green, Dublin 2, littlemuseum.ie); and the band are also important to the Irish Rock 'n' Roll Museum, (Curved Street, Temple Bar, 01 635 1993)
Advertisement
Take a wander through George's Street Arcade (2 Grafton Street, Dublin 2. Tel: 01 283 6077, georgesstreetarcade.ie) and enjoy the mix of second-hand books, jewellery, retro fashions and fortune tellers at the various stalls, in one of the most striking red brick buildings in the city. You might find some early U2 vinyl records or posters in Spindizzy Records. For foodies, Fallon & Byrne on Exchequer Street (01 472 1010, fallonandbyrne.com) is worth a visit for a daytime bite to eat.
A pint of stout in O'Neill's (Suffolk Street, 01 679 3656, oneillspubdublin.com) is a Dublin tradition or you could browse some of the fashions in the neighbouring Avoca (01 677 4215, avoca.com). Nearby, you'll find the statue of Molly Malone – the band have sung the famous traditional song many times. This is a gathering place for visitors, and buskers at the spot have been known to bash out the odd U2 song. Mr Pussy's Café De Luxe, at 21 Suffolk Street, was a restaurant dreamed up by Jim Sheridan, Gavin Friday and Bono – for a time in the mid-90s it became the late night place to hang out for visiting musicians. Bono's brother, Norman Hewson had previously run Dillon's restaurant at the same site. Nowadays, it's home to the excellent Tex-Mex joint, Tolteca. Stop for lunch at Dunne & Crescenzi (South Frederick Street, 01 677 3815, dunneandcrescenzi.com), a very smart, family-run Italian restaurant with great food and an excellent wine list. Members of U2 visited regularly when celebrity nightclub Renards was open across the street.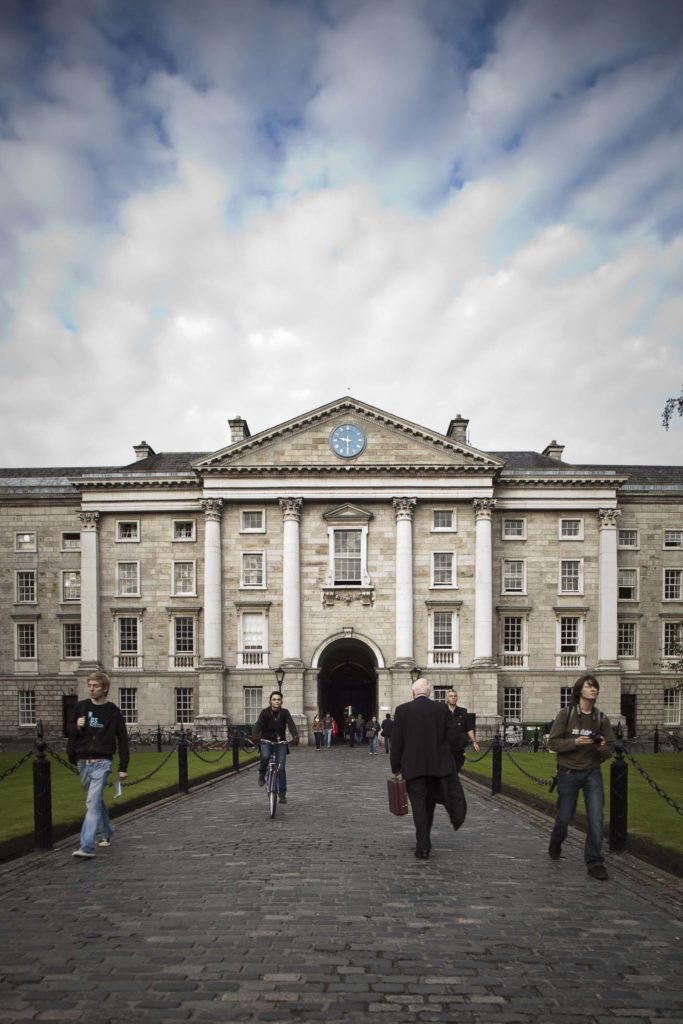 Advertisement
The Green Hen is a popular hangout for visiting celebrities and a brasserie which is popular with locals looking for an informal setting for an evening meal. Its plush interiors provide the ideal setting to enjoy dishes like Rosemary Crusted Lamb Chop, Dry-Aged Rib-Eye Steak or Baked Fillet of Hake (33 Exchequer Street, Dublin 2, 01 670 7238, thegreenhen.ie).
Back in Temple Bar, The Clarence Hotel, part owned by Bono and The Edge, has hosted some of the most spectacular showbiz parties Dublin has ever seen, with U2 leading from the front. Enjoy a cocktail in the lovely Octagon bar or book a table in Cleaver East restaurant. Lillie's Bordello, the nightclub off Grafton Street, continues to be the most likely destination for aftershow parties in Dublin, with guests congregating in the member-only Library Bar.
Take a walk up to historic Thomas Street and you pass the oldest buildings and monuments in Dublin that speak to the foundation of the city: Christ Church Cathedral and St Audoen's Church date back to the time of the Normans. Even better, The Thomas House (86 Thomas Street, Merchants Quay, Dublin 8, 085 203 9047, facebook.com/thomashousedublin) has been a safe haven for punks, rockabillies, ska heads and everyone in between, since opening its doors. A brilliant melange of locals, musicians and students makes this dive bar the perfect place to pull up a stool and enjoy an impressive array of Irish and international pale ale, lager, stout or whatever your having yourself. They welcome all sorts of 'miscreants and weirdos' – so you're in! Expect alternative DJs spinning retro vinyl tracks from the 60s and 70s or get down to some of the live acts in the fab basement venue. It is one of the very best in Dublin. Nearby Vicar St., meanwhile, is one of Dublin's most illustrious venues so check out what is happening there in advance.
Kilmainham Gaol is another must-visit landmark of Irish and Dublin history that U2 have drawn from in their career. Their song, 'A Celebration', was released as a single between the October and War albums and the video was shot there. Meanwhile, Bono and Gavin Friday collaborated on the soundtrack for the Jim Sheridan-directed In The Name Of The Father in 1984, part of which was filmed in Kilmainham. The Oarsman in Ringsend, close to where U2 recorded at Windmill Lane Studios, has always been a popular, traditional Dublin bar. The band hope to open a U2 exhibition in the area in the future to mark the south Dockland's part in the band's history.
Advertisement
Elsewhere, Dublin musicians can often be found in The International Bar on Wicklow Street, where Ireland's budding comedians also gather. Nearby South William Street has become the focus of Dublin's Creative Quarter, drawing together emerging fashion, music, art and theatre stars of the future. Dublin heads going to see U2 in concert will pop into the great hostelry Grogan's, a perfect, permanent meeting point in the city centre for a pint of Guinness.
Taking the DART down from Pearse Street station, towards South Dublin, you get the chance to look back towards Clontarf and Howth, then travel down by Sandymount Strand to see the towers of the Ringsend power plant punctuate the background to a long stretch of beach. Here in 1978, the band posed for photographs that were to become synonymous with their genesis as a musical force to be reckoned with. "Just four Irish boys, with all that hair," as Bono characterised the period during remarks at their recent Manchester show.
If you want to get a sense of the vantage point from which at least some of the members of the band see Dublin today, visit Killiney and Dalkey. Walking up Killiney Hill, another location from the 'Love Is Bigger Than Anything' video, you see the full expanse of Dublin Bay, imbued with so much meaning for U2 and fans of their music. At the top is the obelisk: there is a YouTube video of Bono's encounter with a young couple in its vicinity! The walk from Killiney to Dalkey village takes you along the edge of Killiney Hill Park and down to Dalkey itself. It takes about 20 minutes and is a lovely stroll. Finnegan's Bar (1 Sorrento Road, 01 285 8505) in Dalkey Village is where Bono took Michelle Obama and her children when they visited the city.
Sit there. Relax. And drink it all in. This is Dublin after all. A great city for passing the time of day in, whether you're North or South of the river...