The Late Late Show line-up for tonight features Ireland rugby Captain and musical performance by Inhaler
Tonight's The Late Late Show line-up sees Johnny Sexton, Rory O'Neill, Denys Samson, and more, including musical performances by Inhaler and Séamus and Caoimhe Uí Fhlatharta.
Tonight, The Late Late Show welcomes an insanely amazing line-up.
The first to sit and chat with Ryan, Ireland rugby captain Johnny Sexton has been in the news recently for leading a win against France. Sexton will, of course, touch on the up-coming Six Nations Championship and the odds of coming out on top.
Afterwards, he'll also be joined by Claudia Scanlon as they raise awareness of the debilitating skin condition epidermolysis bullosa (EB). Scanlon herself suffers from the condition and has been on the show before.
Together, the two are promoting the EB charity, DEBRA Ireland, which is working to develop a treatment in addition to a cure.
Tune into @RTELateLateShow tonight to hear @Claudia61312789 and @JohnnySexton talking about the skin blistering condition EB and the need for support 🦋

When Claudia was last on, she was about to sit her Leaving Cert. Find out how she's doing now she's in college 💙#latelate pic.twitter.com/lPgVvwydz3

— DEBRA Ireland - The Butterfly Skin Charity (@debraireland) February 17, 2023
Advertisement
Also featured tonight are Dancing with the Stars Rory O'Neill and Denys Samson. O'Neill is the prominent drag queen well-known as Panti Bliss.
The two were the show's first male duo and during the Dedicated Dance Week the two earned immunity. O'Neill had dedicated the dance, a Paso Doble set to 'It's A Sin,' to the consultant Professor Fiona Mulcahy, who has been treating him since 1995, when he was diagnosed with HIV.
"I was only 27 at the time. I knew people already who had died from AIDS-related illnesses. Today, HIV is an easily managed condition. It is serious this week what we're doing. Performing out of drag shows that in a way."
Samson and O'Neill discuss with Ryan the importance of continuing to raise awareness for HIV, breaking down stigmas, and the overall significance of their dance.
Ryan will also talk to a few of the stars from the up-coming documentary Super Agers, which will focus on the positive parts of ageing. The documentary will observe and follow physically and mentally exceptional older people. It's coming out February 20th, at 9:35 PM on RTÉ One.
Next up, promoting the up-coming Formula One season, Keith Donegan and Galway driver Adam Fitzgerald will make an appearance on The Late Late Show. Donegan's 26-years-old, one of the youngest team owners in the motorsport.
Advertisement
There's also going to be a special Lord of the Dance performance in honour of the show's 25th anniversary.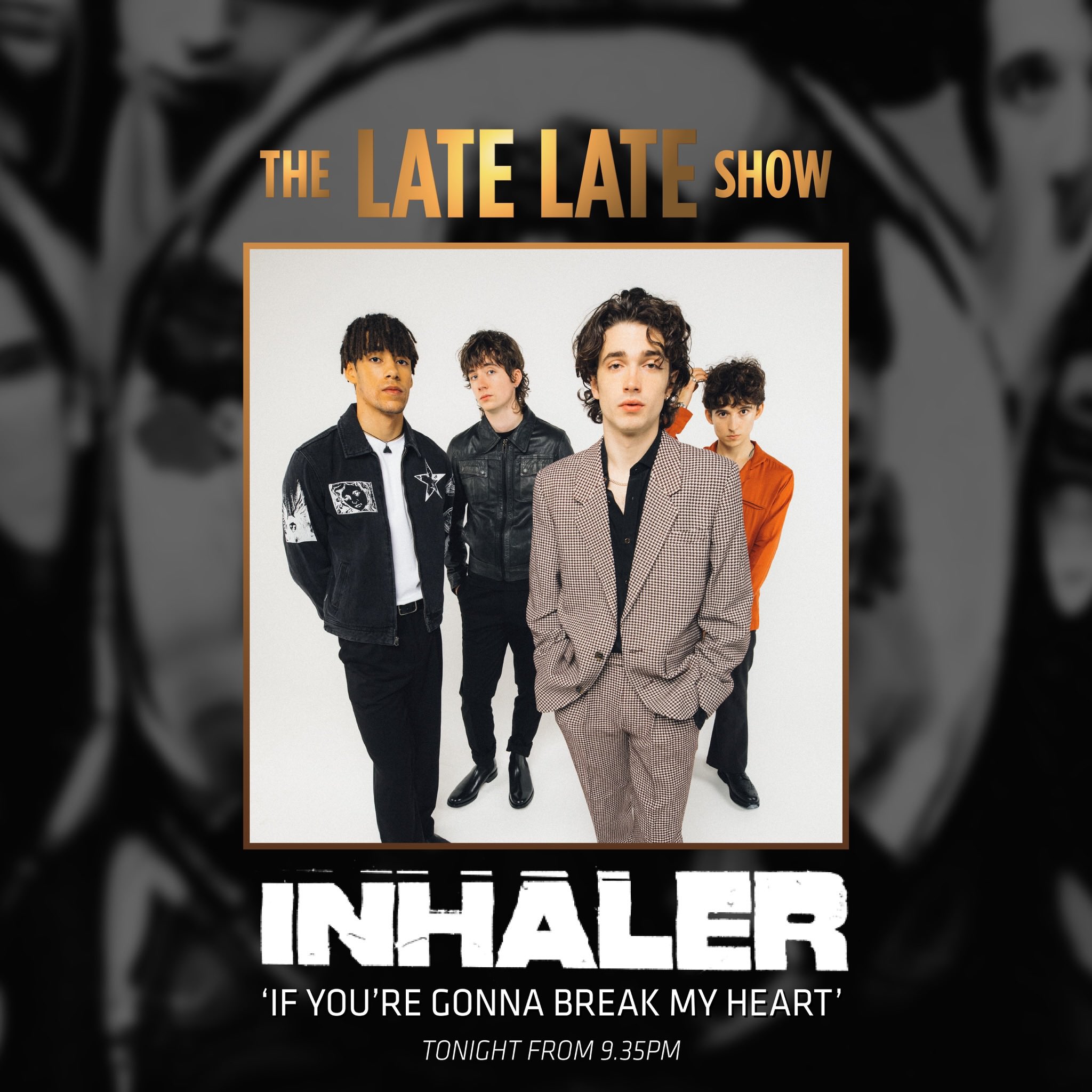 This episode's musical guest stars include Inhaler, following the release of their new single 'If You're Gonna Break My Heart,' which they're set to perform.
Also performing are Séamus and Caoimhe Uí Fhlatharta, returning to RTÉ after winning last year's Trad Special.
To watch The Late Late Show, tune in to RTÉ One and RTÉ at 9:35pm on Friday.
RELATED