Dermot Kennedy wins big across three categories in this year's Hot Press Readers' Poll. But there's a wealth of fascinating detail to be gleaned from a poll that saw over 30,000 votes rolling in! Dig in – and enjoy!
You voted, we counted (Jesus, what a job that was!) – and now we're thrilled to present the results of the Hot Press Readers' Poll 2022, aka The Hotties!
The good news is that it was a big one, with over 30,000 readers and fans voting, in what is our biggest poll to date. One thing, however, remains consistent since last year – and that is the incredible popularity pf Dermot Kennedy. So, please hold your breath – that's perfect – for the finer details of what are fascinating results which underline just how completely our most popular artists have captured hearts and minds...
Following his success in the Poll last year, Dermot Kennedy has once again emerged as one of the major winners in 2022, as he comes out on top in the 'Track Of The Year (Irish)', 'Individual Artist Of The Year', and 'Best Songwriter' categories. This remarkable poll performance comes hot on the heels of the Dublin singer-songwriter's triumphant return last week, with his new single, 'Something To Someone'.
He's followed closely by the fast-rising Dublin star Gemma Dunleavy, who has scored two major wins in the 'Most Promising Of The Year' and 'Best Dance/Electronic (Irish)' categories.
Tommy Tiernan also polled hugely impressively – winning both 'Comedian Of The Year (Irish)' and 'Best TV Show (Irish and International)'.
Advertisement
Every year, we invite our readers to have their say on their favourite Irish album, debut album, track, musician, group, most promising act, electronic act, hip-hop act, folk act, comedian and DJ, and more.
This year's Readers' Poll saw one significant change. The Male and Female Artist of the Year categories are no more. Instead, we have an Individual Artist of the Year category, which is all-inclusive.
We also introduced a new category to the Readers' Poll, Groundbreaking Female Artist of the Year – won by the iconic Imelda May –  which recognises the importance of the campaign for gender equality in Irish society, and in the world of music generally. The new category was launched in association with 'Sounding the Feminists', the campaign for gender equality which is led by Irish musicians, composers and practitioners.
The battle for Debut Album of the Year was intensely fought, with Inhaler's It Won't Always Be Like This just pipping the wonderful Orla Gartland's Woman On The Internet and the marvellous, eponymous For Those I Love.
One other notable result was the No.1 position achieved by Fergal D'Arcy, for the third year running in the – as ever hard-fought – DJ category. Fergal may not currently be on air, but there is clearly a huge amount of support and affection out there for the ex-Today FM man.
And there is also a special result in the Musician of the Year category, with fans showing a fantastic level of appreciation of the contribution of drummer Micheál Quinn to the Dermot Kennedy project – among his numerous other drumming adventures.
"Micheál's achievement reminds me of the time that Larry Mullen of U2 won the Musician of the Year award at the Hot Press Awards," Hot Press editor Niall Stokes observes. "Larry thanked Hot Press profusely, saying that it was the only magazine ever to describe drummers as musicians. It was a great line that got a good laugh at the time – but seeing the level of appreciation being shown to Micheál does remind me how important it is to recognise that drummers are, very often, absolutely central to the task of making great music."
Advertisement
No doubt Boris Johnson will be thrilled to be selected as Hot Press readers' Villain of the Year. The Tory leader really deserves every form of odium coming his way...
So, did all your favourites come out on top? Or even some?
Take a look at all the results, as voted for by you, the readers of Hot Press – and fans of the brilliant music that is being made in 2022 by Irish artists across all genres – below. A big thanks to everyone who participated in this year's Readers' Poll, and all who continue to support Irish music. Now – roll that drum, please – WE HAVE THE WINNERS!...
ALBUM OF THE YEAR (IRISH)
Picture This - Life in Colour
Imelda May - 11 Past The Hour
Christy Moore – Flying Into Mystery
James Vincent McMorrow - Grapefruit Season
Mick Flannery & Susan O'Neill - In The Game
Villagers - Fever Dreams
Inhaler - It Won't Always Be Like This
Declan O'Rourke – Arrivals
Orla Gartland - Woman on the Internet
For Those I Love - For Those I Love
DEBUT ALBUM (IRISH)
Inhaler - It Won't Always Be Like This
Orla Gartland - Woman on the Internet
For Those I Love - For Those I Love
Soda Blonde - Small Talk
Brendan Tallon – Love In These Times
Elaine Mai - Home
House Plants - Dry Goods
Joy Crookes - Skin
John Francis Flynn - I Would Not Always Live
Cosha - Mt. Pleasant
Advertisement
TRACK OF THE YEAR (IRISH)
Dermot Kennedy - Better Days
Villagers - So Simpatico
CMAT - No More Virgos
Denise Chaila - 061
Inhaler - It Won't Always Be Like This
Jack O'Rourke - Sea Swimming
James Vincent McMorrow - Planes In The Sky
For Those I Love - You Stayed / To Live
Kojaque - Town's Dead
Sophie Doyle Ryder - Hunni Hunni
LIVE STREAM OF THE YEAR
Other Voices: Home at the Guinness Storehouse
Damien Dempsey & Thumper from Slane Distillery
Hot Press Y&E Series
Monroes Live Rooms
2FM 3Olympia ft Lyra, Saint Sister, Kormac + more
Live From Somewhere (Inhaler)
The Scratch Couldn't Give A Rats Anniversary
Kila Live With Brass on New Year's Eve
All Rise: The Kells Courthouse Sessions
Fluttertone International Women's Day Special
LIVE ACT
Advertisement
The Coronas
Christy Moore
Imelda May
Damien Dempsey
Gemma Dunleavy
Lyra
Villagers
CMAT
Lisa Hannigan
Inhaler
GROUP OF THE YEAR
Fontaines D.C.
Picture This
Kodaline
The Coronas
The Script
Pillow Queens
Villagers
U2
Inhaler
Dea Matrona
INDIVIDUAL ARTIST OF THE YEAR
Dermot Kennedy
Hozier
Jack Lukeman
Gemma Dunleavy
Niall Horan
CMAT
Denise Chailla
Imelda May
Lyra
Damien Dempsey
Advertisement
GROUND-BREAKING FEMALE ARTIST OF 2021
Imelda May
Denise Chaila
Lyra
Roisin O
Gemma Dunleavy
Sinead O'Connor
CMAT
Orla Gartland
AILSHA
Tolu Makay
MOST PROMISING OF THE YEAR
Gemma Dunleavy
Eva Campbell
Lea Heart
Malaki
AILSHA
Sophie Doyle Ryder
Fia Moon
The Wha
Cian Ducrot
Saibh Skelly
BEST DANCE/ELECTRONIC (IRISH)
Advertisement
Gemma Dunleavy
Bicep
Daithí
Saoirse
Shane Codd
Elaine Mai
Tommy Holohan
Caoimhe
Or:la
Martyy
BEST RAP/HIP HOP (IRISH)
Denise Chaila
Kneecap
Kojaque
Malaki
Mango x Mathman
God Knows
Tebi Rex
Rejjie Snow
Jafaris
Alex Gough
BEST FOLK/TRAD (IRISH)
Christy Moore
Mick Flannery
Declan Ó'Rourke
Sharon Shannon
The Mary Wallopers
Kíla
Liam Ó Maonlaí
The Gloaming
The Scratch
Ye Vagabonds
Advertisement
BEST SONGWRITER
Dermot Kennedy
Hozier
Gavin James
Glen Hansard
Damien Dempsey
CMAT
Mick Flannery
Conor O'Brien (Villagers)
Lisa Hannigan
James Vincent McMorrow
BEST MUSICIAN
Micheál Quinn
Hozier
Lyra
Sharon Shannon
Wallis Bird
Liam Ó Maonlaí
Colm Mac an Iomaire
Edge
Tom Coll
Theodora Byrne
COMEDIAN OF THE YEAR (IRISH)
Tommy Tiernan
Aisling Bea
Joanne McNally
Dara Ó Briain
Tony Cantwell
Michael Fry
Jason Byrne
Deirdre O'Kane
Fabu D
David McSavage
Advertisement
BEST RADIO DJ
Fergal D'Arcy
Annie Mac (BBC Radio 1)
Jenny Greene (RTÉ 2FM)
Ian Dempsey (TodayFM)
Dermot Whelan (Today FM)
John Creedon (RTÉ Radio 1)
Dave Fanning (2fm)
Cillian Murphy (BBC 6)
Ralph McClean (BBC Radio Ulster)
Tracy Clifford (2FM)
BEST FILM (IRISH AND INTERNATIONAL)
Don't Look Up
Coda
Promising Young Woman
Dune
Nomadland
Summer of Soul
Arracht
Love Yourself Today
Licorice Pizza
Sound of Metal
BEST ALBUM (INTERNATIONAL)
Adele - 30
Billie Eilish - Happier Than Ever
Olivia Rodrigo - SOUR
Nick Cave & Warren Ellis - Carnage
Lana Del Rey - Chemtrails Over The Country Club
St. Vincent - Daddy's Home
Wolf Alice - Blue Weekend
IDLES - Crawler
Lorde - Solar Power
Self Esteem - Prioritise Pleasure
Advertisement
BEST BOOK (IRISH)
Sally Rooney – Beautiful World Where Are You
Roddy Doyle – Life Without Children
Colm Toibin – The Magician
Clare Keegan – Small Things Like These
Danielle McLaughlin – The Art of Falling
Nuala O'Connor: Nora: A Love Story of Nora Barnacle and James Joyce
Lisa McInerney – The Rules of Revelation
Luke Cassidy – Iron Annie
Jan Carson – The Raptures
Keith Ridgway – A Shock
BEST TV SHOW (IRISH AND INTERNATIONAL)
The Tommy Tiernan Show
Euphoria
Kin
Ted Lasso
Money Heist (La Casa de Papel)
BEST GAME (IRISH AND INTERNATIONAL)
Advertisement
Wordle
FIFA 22
Crash Bandicoot 4
Halo Infinite
Returnal
BEST RE-ISSUE (IRISH AND INTERNATIONAL)
The Beatles: Let It Be (50th Anniversary Edition Box Set)
Bruce Springsteen and the E Street Band – The Legendary 1979 No Nukes Concerts
U2 - Actung Baby (30th Anniversary Edition)
Joni Mitchell: Archives Vol 2 – The Reprise Years (Box Set)
Whipping Boy - Heartworm (Double album and CD)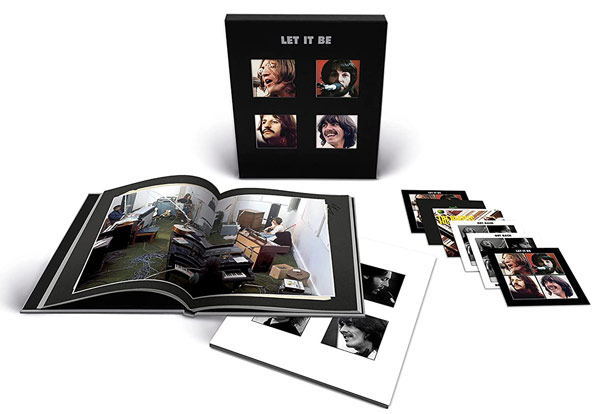 HERO OF THE YEAR
Vicky Phelan
Kellie Harrington
Adam King
Rachael Blackmore
Marcus Rashford
VILLAIN OF THE YEAR
Advertisement
Boris Johnson
Gemma O'Doherty
Joe Rogan
Priti Patel
Elon Musk
BEST MOMENT OF 2021
The return of live gigs
Biden replacing Trump
Pubs re-opening (again!)
Being allowed back into sporting events
The Toy Show!
RELATED