English actress Jessica Henwick discusses her role in one of the year's most hotly anticipated movies, 'The Matrix Resurrections' - the long-awaited new instalment in the iconic sci-fi action series.
This Christmas, we're gonna watch movies like it's 1999 – and well we might, given what an extraordinary cinematic year it was. At the time, I was a Leaving Cert student, and as someone who intended to to to film school, a good deal of my weekends were spent running a triangular circuit in Dublin city centre, which covered Temple Bar's Irish Film Centre (now the IFI); UGC on Parnell Street (now Cineworld); and the Screen Cinema on D'Olier Street (closed in 2016 and demolished two years later to make way for a mixed-office development).
It's said that cultural moments are sometimes only recognised in retrospect, but this was conspicuously a great time for movies. Through '99 and into 2000, among the films I saw at the cinema were – deep breath – Terence Malick's The Thin Red Line; Stanley Kubrick's Eyes Wide Shut; David Fincher's Fight Club; Sofia Coppola's The Virgin Suicides; Wes Anderson's Rushmore; Todd Solondz's Happiness; and Mary Harron's American Psycho.
On one golden Saturday afternoon in spring 2000, I even went direct from Paul Thomas Anderson's Magnolia in the Screen, to Julian Temple's Sex Pistols documentary, The Filth And The Fury, in the Irish Film Centre. Other cult classics from the time I would rent on – wait for it – video (remember those?) from Chartbusters and Xtravision in Newbridge included Kimberley Peirce's Boys Don't Cry and Alexander Payne's Election.
Just over a year prior to the Magnolia and Filth… double bill, I was sitting in the Screen one Saturday when a trailer came on for a sci-fi film I was only vaguely aware of. Visually, it was astonishing: 360 slo-mo shots of bullets leaving guns; epic fight choreography; cyber-punk landscapes on a par with Blade Runner. The brief appearances of Keanu Reeves, Carrie-Anne Moss and Laurence Fishburne nearly burned a hole in the screen.
Released in the spring of '99, the Wachowskis' The Matrix – starring Reeves as computer hacker Thomas 'Neo' Anderson, who discovers that humanity is trapped inside a giant simulation – became a massive commercial and critical hit, as well as a cultural landmark. Infamously, in latter years, the phrase "red-pilled" was adopted by the alt-right to denote an awareness of mainstream media's supposed duplicity; an exchange on the subject between Elon Musk and Ivanka Trump was met – satisfyingly – with Lilly Wachowski's response, "Fuck both of you."
Advertisement
The Matrix was followed by two sequels, both released in 2003, that were also box office smashes, albeit with a more lukewarm critical response: The Matrix Reloaded and The Matrix Revolutions. A culmination of the indie revolution that had commenced with the likes of Spike Lee and Steven Soderbergh in the late '80s, the epochal cinematic year of 1999 – recently chronicled in US journalist's Brian Raftery's book Best. Movie. Year. Ever. – seemed to guarantee us at least another few years of classic movies.
But rather than heralding a bright new dawn, it was effectively the beginning of the end for American movies. Though there were notable exceptions in 2007 (the famous triple whammy of No Country For Old Men, There Will Be Blood and Zodiac) and 2019 (Once Upon A Time In Hollywood and Joker), movies have found it increasingly harder to cut through the cultural noise, and have been usurped in the cultural conversation by TV.
As a result, studios have turned almost exclusively to the closest thing to a sure bet in a notoriously volatile business: beloved intellectual property. Despite turning down Warners' pleas for another Matrix instalment on a more or less annual basis, in 2019, Lana Wachowski – after suffering a series of painful personal bereavements – craved the comfort and familiarity of her most famous creation. The Matrix Resurrections was born.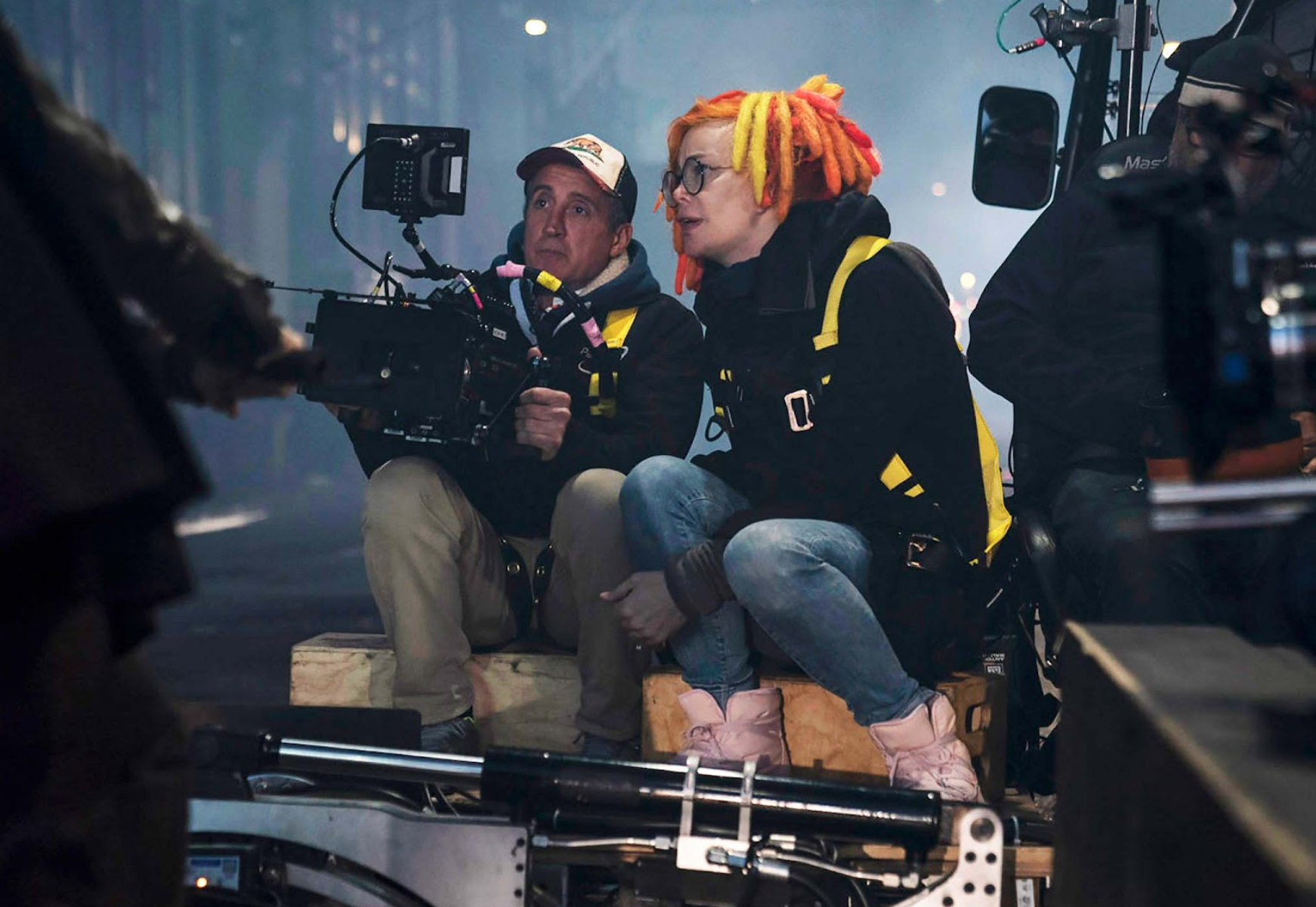 NEW ADVENTURES IN SCI-FI
Although intense secrecy continues to surround the film ahead of its Xmas release, Resurrections sees Reeves and Moss reprise their respective roles as Neo and Trinity. Neo is now living quietly in San Francisco, seeing a therapist who prescribes him blue pills. However, he soon meets a new version of Morpheus (played by Yayha Abdul-Mateen in place of Fishburne), who opens his eyes to the fact that the Matrix is still operating and more than dangerous than ever.
Resurrections has prompted renewed interest in the world of The Matrix, which of late has again become ubiquitous in the culture. On a recent Stateside trip, during the flight to Las Vegas, the guy in front of me on the plane was watching the original film. The following week in Los Angeles, there were posters and billboards for the film all over town.
Advertisement
As well as Reeves, Moss and Abdul-Mateen, the promotional images introduced a new character, blue-haired gunslinger Bugs, played by 29-year-old English actress Jessica Henwick, of Game Of Thrones and Star Wars: The Force Awakens fame. A few weeks before the American trip, on a dark and dreary winter morning in the Irish countryside, I'm on the phone to discuss the movie with Henwick, who's in an equally gloomy London.
I start by asking how she got involved in Resurrections.
"I was actually halfway through a hike in Spain, when I got an email," explains Jessica. "It said, 'Lana Wachowksi would love you to audition for The Matrix.' I was honestly in the middle of nowhere, and I had another 20 days. So I actually turned it down. A month later I got home, and I was recovering, and I got another message. A couple of days after that, there was a chemistry read in LA with the person playing Morpheus, and after that it was very fast. I flew out and auditioned with Yahya, and I think I had the role by that weekend. It was a smooth experience."
How did she feel about turning down the role in the first instance?
"I was going through a bit of a weird thing, where I really wasn't sure what I wanted to do," reflects Henwick. "What I knew I wanted to do was the hike, and I wanted to focus on it and give my all to it. I wasn't even sure if I was going to keep acting, honestly. So it wasn't hard to turn it down – I just felt that I needed to focus on this and see how I feel at the end. I was just like, 'If they can't wait, it's not for me.' I'm quite fatalistic about that stuff."
Did Jessica rekindle her love of acting in the interim?
"Yeah, obviously I decided to keep going," she chuckles. "For a while, at least. I read the script and thought, 'This is actually really interesting.' I realised this will only happen once in my life, this is not a film that is churned out every year. They've been asking Lana to make a Matrix 4 for so long and she's turned it down every time. So the fact that she came and said, 'I want to make a companion piece to the original trilogy', it was once in a lifetime."
Advertisement
How did Henwick find acting in a movie with so many special effects and technical demands?
"Lana's pretty good, in that in every scene, there's something to interact with," she notes. "It wasn't just, 'Here's me with a green tennis ball and a green screen.' They would build these insane, beautiful sets, which does a lot of the work for you. I was quite lucky in that regard."
The Matrix storylines are always complex, packed with narrative twists and thematic concepts, with influences from everyone from sci-if authors William Gibson and Philip K. Dick, to philosophers Guy Debord and Jean Baudrillard (offered a cameo in one of the movies, the latter declined, saying The Matrix was the kind of the movie the real life Matrix would come up with).
In creating Bugs, how did Jessica find picking through the various layers of the script?
"I found Bugs to be very straightforward," she replies. "I got her pretty quickly and was able to wrap my head around her. Anyone who's seen a Matrix film knows that it's often multi-narrative and lengthy – it is complex and there's a lot to sink your teeth into. A lot of it was just me continuously reading and re-reading the script, and going, 'Am I getting everything that she wants?' But yes, there are always many layers."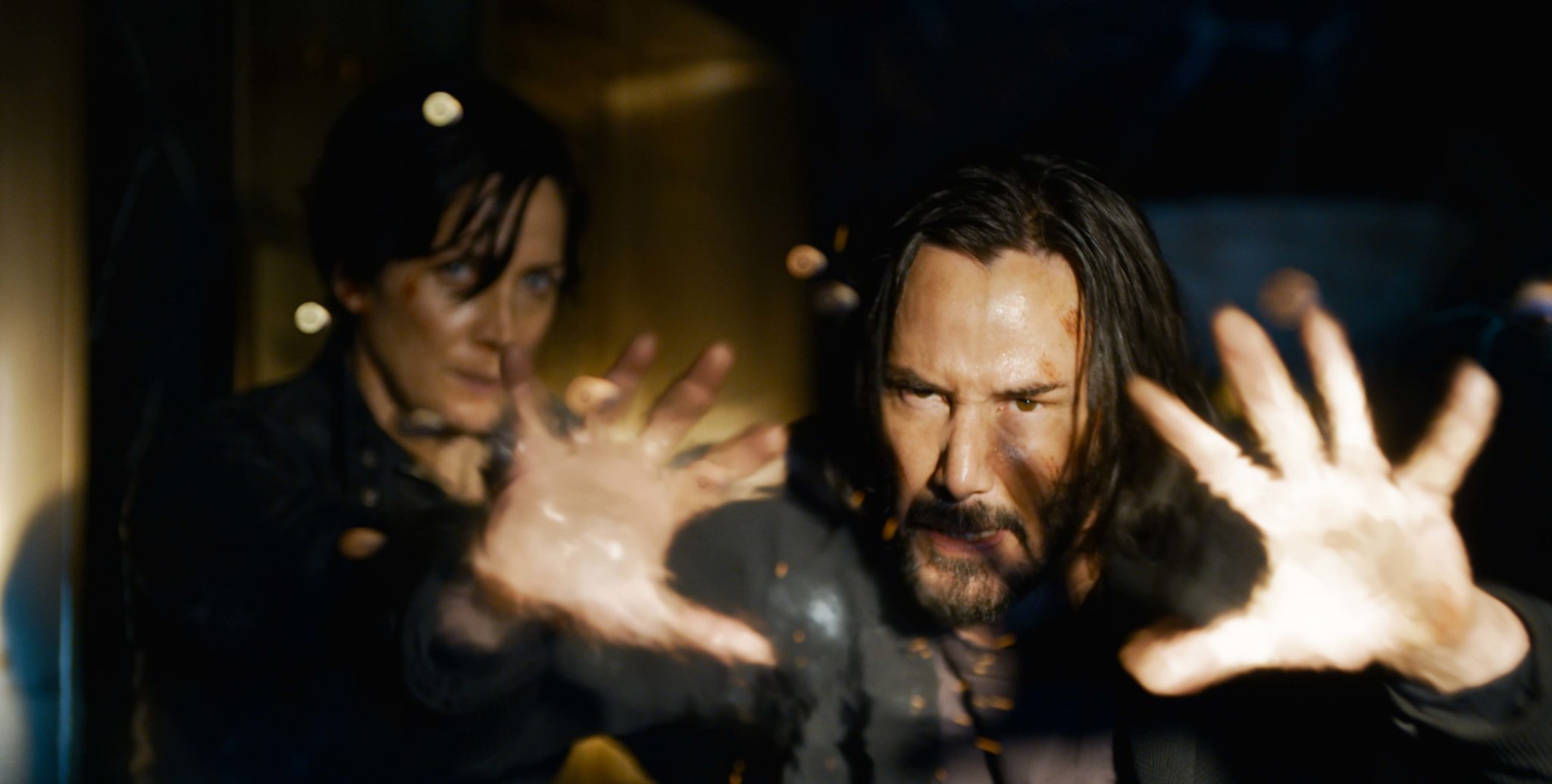 Do you get the time to do a deep dive on the character with Wachowski beforehand?
Advertisement
"You see, the interesting thing about her is that she doesn't do that," says Jessica. "I mentioned it to the other actors and they said the same thing: she doesn't talk about the character at all with you. She'll talk about life, and she wants to know you as a person. She has all the answers to the questions you have, but she wants to figure it out yourself I think. So no, she didn't provide much prep on the character."
Was that a different way of working for you?
"I've worked with directors on all sides of that," considers Henwick. "I've worked with people who will direct you down to the slightest intonation of a syllable. And then I've worked with directors who are like, 'What should we do today? What do you feel like?' It's fun working with both types of directors; it's nice to give yourself over to it completely, and then it's also nice to be like, 'I'm such a part of this process.' I feel lucky that I've worked with both sides."
Visually, Bugs has the kind of cyberpunk look that has defined Matrix, with her blue hair and shades giving the character an instantly iconic feel.
"Bugs is a true believer in the legend of the Matrix," says Henwick. "She's almost like the audience, and she's determined to track down Neo. In terms of the look, again, Lana was very specific about what she wanted. Her first inclination was to completely shave all my hair off, and then we realised it might feel a little much like I was freshly out of the Matrix. So we ended up with the shorter hair with shaved sides, and yeah, Lana was very specific."
As mentioned earlier, the Matrix franchise is now referenced in a wide variety of contexts – were the cast very much aware of being part of a cultural touchstone?
"Yeah, we were," nods Jessica. "But I think we realised early on there was no way we were going to top how iconic the first one is. It is very much its own film, tonally it's different, and Lana as a director has changed. We've made something different, but yes, the original is iconic."
Advertisement
Particularly with the ubiquity of social media, it feels like the concept of the Matrix is going to have a whole new resonance in this era.
"Yeah, it's interesting, the conversation about technology taking over are still as present today as they were back then. The film is about choice and conscience, and I think it is just as relevant, if not more so."
Of course, the franchise still has Reeves leading the way as the all-action Neo. From enduring cult favourites like River's Edge, Point Break and Speed to his latterday success in the John Wick franchise, and now the reactivated Matrix series, his is one of the fascinating and long-lasting careers in Hollywood. How did Jessica find acting alongside the Gen X hero?
"Oh, brilliant," she enthuses. "I remember the first time Yahya and I heard his voice, it's so recognisable, we both looked at each other like, 'Oh my god! We're acting with Keanu!' He's a wonderful, very kind performer on-set; he's very giving, everything you could ask for in a scene partner. And in real life, he's just lovely – obviously there's no news there!"
The Matrix Resurrections is released on December 22.
RELATED