As comic books fans mourn the death of one of the comic industry's biggest icons, Julien's Auctions has just announced that a rare collection of Stan Lee memorabilia will be part of their highly anticipated event ICONS & IDOLS: HOLLYWOOD.
The event takes place on 16 and 17 November 16 at The Standard Oil Building in Beverly Hills and live online at www.juliensauctions.com
The collection of nearly 20 items includes important artifacts from the universe of Stan Lee, the writer, editor and publisher behind some of the most iconic Marvel Comics characters, Spider-Man, Iron Man, the Incredible Hulk, Black Panther, and Fantastic Four among others.
Consigned months ago by an anonymous collector, highlights heading to the auction block feature numerous original comic books signed and written by Stan Lee including a copy of Amazing Fantasy #15 (Marvel Comics Group, August 1962) featuring the first appearance of Marvel's most famous character, Spider-Man and Spider-Man's origin (estimate: $30,000-50,000).
Other items up for auction include a custom bound one-of-a-kind hardcover book that includes the first 10 issues of The Amazing Spider-Man, Strange Tales Annual #2, and Amazing Fantasy #15 (Marvel Comics Group, 1962-1964) that is believed to have been previously owned by Michael H. Price, a writer and friend of Stan Lee (estimate: $20,000-$30,000).
Advertisement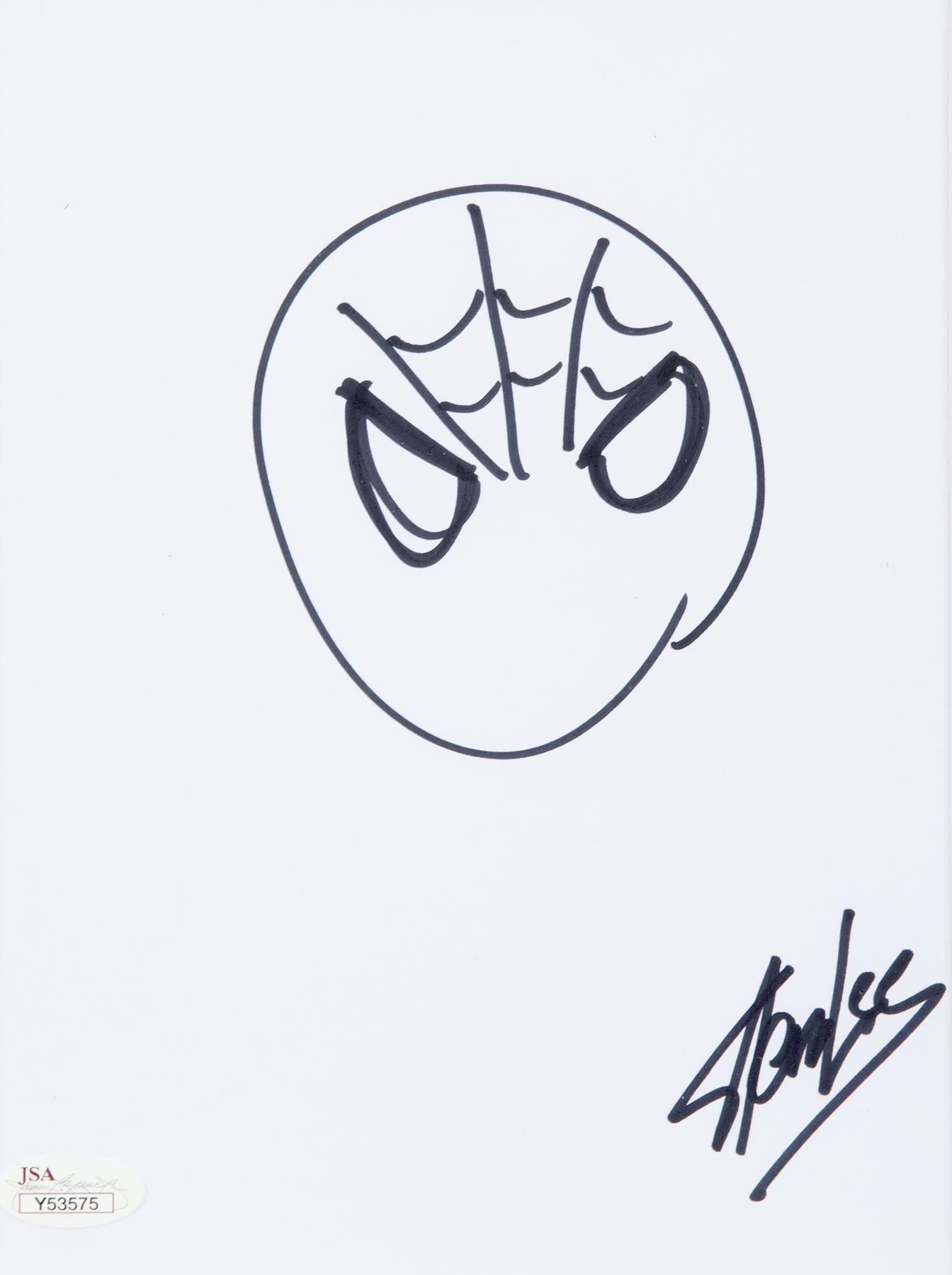 It will also include a Stan Lee written and signed copy of The Amazing Spider-Man #1 (Marvel Comics Group, March 1963) that features the retelling of Spider-Man's origin (originally published in Amazing Fantasy #15) and also featured the first appearance of J. Jonah Jameson and the Chameleon as well as the first cross-over with the Fantastic Four (estimate: $2,000-$4,000).
Fans with deep pockets will no doubt be tempted by the signed copy of The Amazing Spider-Man #42 that features the first full appearance of Mary Jane Watson (estimate: $800-$1,200); a signed copy of Rise of The Black Panther Variant Edition #1 (Marvel Comics Group, March 2018) signed with black marker on the top cover by Stan Lee written by Ta-Nehisi Coates (estimate: $2,000-$3,000).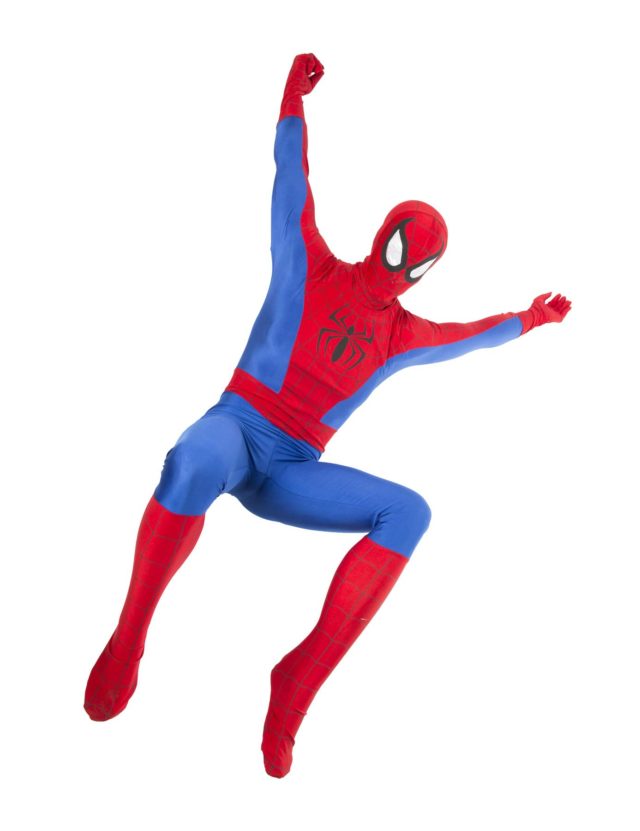 While the auction will also include a Stan Lee signed copy of Star Wars #97 (Marvel Comics Group, July 1985) story by Jo Duffy and artwork by Cynthia Martin (estimate: $800-$1,200) as well as a custom fiberglass life size mannequin of Spider Man designed to hang from the ceiling (estimate: $1,000-$2,000), sketches and more.
"We were saddened to hear of Mr. Lee's passing this morning as we opened our pre-sale Exhibition," said Darren Julien, President/Chief Executive Officer of Julien's Auctions.
"At Julien's we have always been in awe of Stan Lee's contributions to comic book art and feel fortunate to have this Collection as part of our November 17th Icons & Idols: Hollywood event on view this week at our Beverly Hills gallery. Fans of Mr. Lee are most certainly welcome to visit this free event."
Advertisement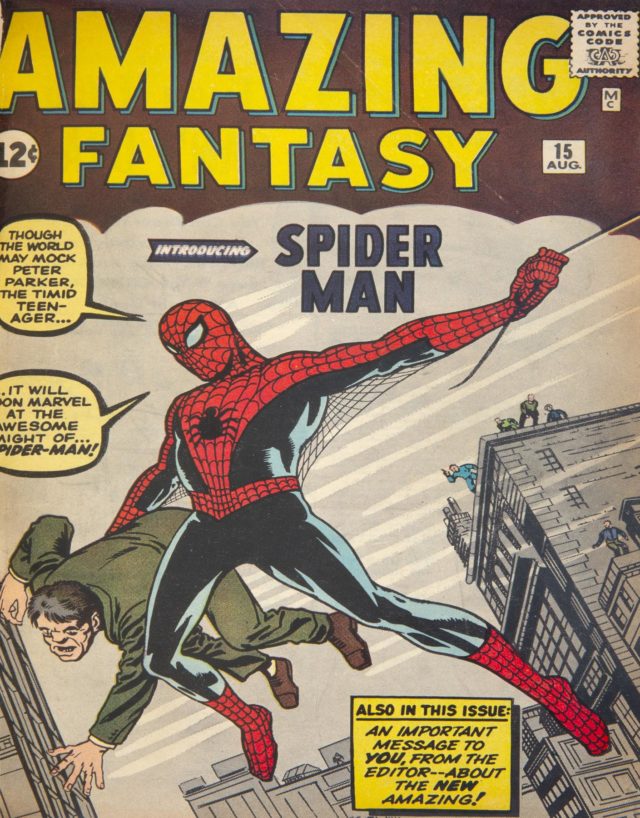 Lee whose legendary career in comic books began in 1939 and spawned Marvel Comics' most classic and enduring superheroes died today at age of 95.
The Stan Lee collection was previously announced as part of a spectacular two day auction featuring some of Hollywood's most iconic pieces including a selection of never-before-seen, personal property of one of Hollywood's greatest screen legends, Marilyn Monroe, most notably her 1956 Black Raven Thunderbird, Roy Rogers' "Nelly Belle" Willys-Overland 1964 jeep, a rare photography collection of silent film star Harold Lloyd, handwritten letters and ephemera connected to HRH Princess Diana and costumes and wardrobe from Batman & Robin (Warner Bros., 1997), Forrest Gump (Paramount, 1994), The Big Lebowski (Polygram/Working Title, 1998) and more.
Julien's Auctions is the world-record breaking auction house. Collaborating with the famous and the exclusive, Julien's Auctions produces high profile auctions in the film, music, sports and art markets.
Julien's Auctions has received international recognition for its unique and innovative auction events, which attract thousands of collectors, investors, fans and enthusiasts from around the world. Julien's Auctions specializes in sales of iconic artifacts and notable collections including Marilyn Monroe, John Lennon, Ringo Starr, Lady Gaga, Banksy, Cher, Michael Jackson, U2, Barbra Streisand, Les Paul, Neil Young, Elvis Presley, Frank Sinatra, Jimi Hendrix and many more.
In 2016, Julien's Auctions received its second placement in the Guinness Book of World Records for the sale of the world's most expensive dress ever sold at auction, The Marilyn Monroe "Happy Birthday Mr. President" dress which sold for $4.8 million.
Julien's Auctions achieved placement in the Guinness Book of World Records in 2009 for the sale of Michael Jackson's white glove, which sold for $480,000 making it the most expensive glove ever sold at auction. Based in Los Angeles, Julien's Auctions has a global presence bringing their auctions and exhibitions to targeted destinations worldwide including London, New York, Las Vegas, Japan and China.
Advertisement
Live auctions are presented for bidders on-site and online via live streaming video and mobile technology. For more information on Julien's Auctions, go to www.juliensauctions.com. Connect with Julien's Auctions at or or .
JULIEN'S AUCTIONS PUBLIC EXHIBITION AND AUCTION LOCATION
Julien's Auctions
The Standard Oil Building Beverly Hills
257 N. Canon Drive
Beverly Hills, CA 90210
PUBLIC EXHIBITION
Monday, November 12th-Friday, November 16th
11:00 a.m. – 6:00 p.m. PST
Free to the public
JULIEN'S AUCTIONS LIVE AND ONLINE AUCTION
Icons & Idols: Hollywood
Friday, November 16, 2018
Session I: 10:00 a.m. PDT
Session II: 1:00 p.m. PDT
Advertisement
Saturday, November 16, 2018
Session III: 10:00 a.m. PDT
Session IV: 1:00 p.m. PDT
For more information please email - [email protected] or call 310-836-1818.
REGISTERING TO BID
Registration is required to bid in this online auction and can be done in person at the exhibition, or online before the sale at the JuliensAuctions.com Registration page to bid by phone, proxy or in person, or online at JuliensLive.com to bid live online, or by calling (310) 836-1818.

PLACING BIDS
There are four ways to bid in this sale:
Bid through Julien's Auctions Online Live in Real Time at JuliensLive.com.
Advertisement
Bid over the telephone through an auction house representative.
Submit a bid in person at the Julien's Los Angeles Gallery
Enter Absentee bids. Absentee bid forms are included in the back of each catalogue and are also 
available by calling Julien's Auctions or online at .
RELATED