Lee Cronin: "There's something in the grounded nature of the Irish psyche that lends itself to screen performance"
There will be blood - and lots of it! With the rip-roaring Evil Dead Rise about to hit cinemas, Dublin director Lee Cronin shoots from the hip on helming an iconic horror franchise, Tarantino, The Shining, LCD Soundsystem and the Irish takeover of Hollywood.
The seemingly unstoppable Irish colonisation of Hollywood continues with the rise to prominence of Skerries director Lee Cronin, who has just realised his dream – or perhaps that should be nightmare – project, by helming the latest instalment in the Evil Dead franchise. Having scored a sizeable international hit with his debut feature The Hole In The Ground, the horror maestro became a much sought-after talent in Hollywood.
Among those who came calling was Sam Raimi, the celebrated director whose early Evil Dead movies were hailed as instant horror classics in the '80s, and went on to inspire an entire generation of independent filmmakers. In Evil Dead Rise, the claustrophobic action plays out in an LA apartment, where tattoo artist Ellie (Alyssa Sutherland) is going through a divorce and struggling to raise her three children.
During a visit from Ellie's guitar tech sister Beth (Lily Sullivan), the family venture into the basement and discover an unholy ancient text, with the potential to unleash apocalyptic mayhem – and it ain't the Fine Gael election manifesto. Pretty soon, Ellie is possessed by evil spirits, and underlying sibling tensions play out in a macabre orgy of bloodshed, which even the Gallagher brothers might find excessive.
A relentlessly intense thrill-ride that will delight horror fans, it proves a brilliant showcase for the stylistic abilities of writer-director Cronin, who has also enjoyed considerable success as a commercials director.
Back home to promote the release of Evil Dead Rise, he engagingly held forth on the creation of the hotly anticipated flick – and much else besides – during an in-depth discussion in Dublin's Brooks Hotel.
Advertisement
PAUL NOLAN: I was listening to Tarantino's Video Archives podcast recently, and he talked about when Evil Dead 2 came out in the late '80s, and what a huge inspiration it was to him. You're a long-time fan of the series.
LEE CRONIN: It's funny you mention Evil Dead 2, because it's the one that had an impact on a lot of filmmakers. Even when I was on the flight over to SXSW, I randomly met Glenn Howerton from It's Always Sunny In Philadelphia. It turns out that Evil Dead 2 made him want to get into entertainment, full stop. I've even heard James Cameron talk about the film in the past.
I grew up in a house where there was an eight-year age gap between me and my next sibling. When I was even six or seven years old, my siblings were teenagers watching horror movies, so I was super-exposed. It was actually my Dad who showed me the first two Evil Dead videos when I was eight or nine. I didn't necessarily understand what they were at the time, I just knew I'd never seen anything quite like them.
When you made The Hole In The Ground, was that when Sam Raimi approached you about doing an Evil Dead movie?
Sam has a couple of executive producers working with him, who'd had eyes on The Hole In The Ground, and they recommended he watch it. So while I was premiering the movie at Sundance, the US distributors A24 were running press screenings in LA. Sam got into one and reached out. At the time I was in the US for three weeks, premiering the movie and doing the water bottle tour.
Advertisement
This was my last meeting before I returned to Dublin from that career-opening trip. It was my first feature film, and there was a midnight Sundance screening – all of that stuff which was super exciting. And effectively when I was on the way out the door, that was when I met Sam.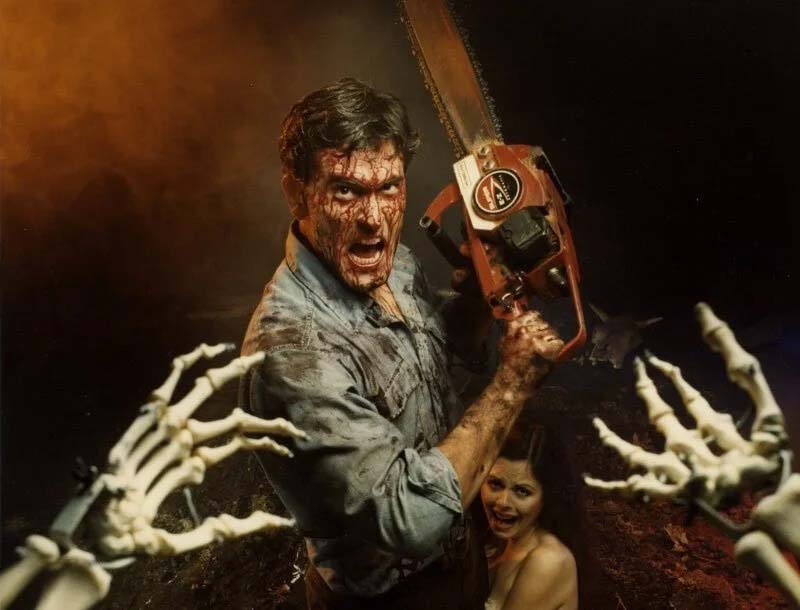 How excited were you?
So far in my career, one of the things I'm proudest of is managing to separate my fandom and my professionalism. So I was more intrigued. I wasn't punching the sky saying, 'Whatever happens I want to do this.' But I did always have an ambition to do an Evil Dead movie.
That's amazing.
When Evil Dead 2013 was made, I had just made my last short movie Ghost Train. I remember thinking, 'I could so do this – I just need the right doors to open and the right opportunity.' Even the week before I met with Sam, I'd had a meeting with my now-agents.
They wanted to sign me, and they asked the typical questions: 'Is there any legacy things out there you want to do?' I said, 'I don't really want to reboot anything, but I'd love a chance to make a movie inside the Evil Dead universe.'
Advertisement
The movie is very intense, and maybe lacks the quirkiness of the original. It's almost like a Saw movie.
I'm actually not a gore fan…
Boy did you choose the wrong franchise!
(Laughs) Yeah! I knew I needed to make the film a rollercoaster and have it be entertaining and energetic. I wanted it to be intense, but I think the difference between Evil Dead Rise and say Saw or Hostel, is that they tend to linger heavily on those moments of violence. But if you watch the movie, I actually don't. I tease you with it, and there are still things that make your imagination work. I said, 'I want to stick the knife in, but I don't want to stay while I twist it three times.'
That was never a tonal thing I wanted to do, because with an Evil Dead movie, there's very exciting stuff to move onto very quickly. I sometimes think with torture porn, it lingers too long. It was always envisaged to be a movie for a big dark room packed full of people. I wanted to make a horror movie with a capital H. There's great stuff out there, but I find the intensity and scares maybe don't impact me the way the way they did when I was a kid.
It struck me that familial hate was quite an important theme, as it was in The Shining – and there is actually a Shining reference, when elevator doors open to disgorge blood. Was this all on your mind?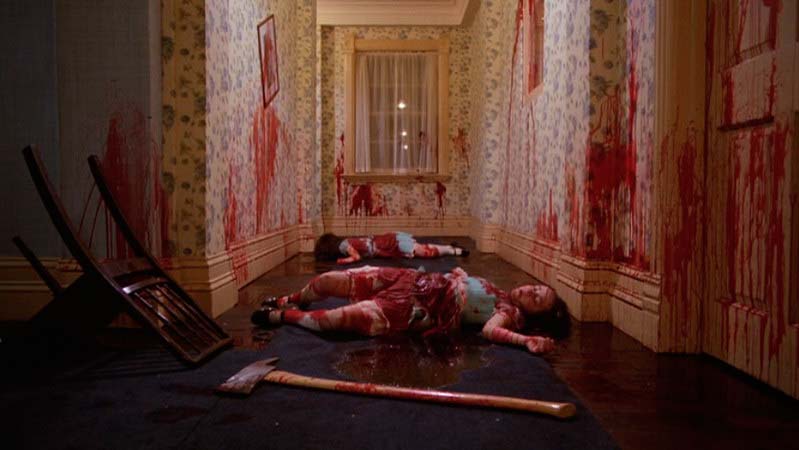 Advertisement
Definitely, you need to find a story to tell. I think back to stuff I've read about the Zucker brothers making movies like Airplane!, and how they'd have to find a story first. Then you go and think of the jokes. That was the starting point for me with Evil Dead. I know what an Evil Dead movie is and the ingredients required.
What I needed was a set of characters and circumstances. I'm always drawn to the horror that can come out of domestic settings, despite the fact that I have a really close relationship with my family. I just find it really interesting to probe at the dark side of it, and what can happen when things go wrong – because things do go wrong. But as dark this movie is, there is light at the end of the tunnel, in terms of some people who make it out.
They're a family – but a different kind of family.
I find that an engaging thought. Despite whatever happens to family – the traumas we go through, people die, relationships break down – they change and morph. Family is presented in both its brightest point in this movie, but also in the darkest version imaginable, especially when I talk about the morphing of family.
But to me it was linked back to the character of Beth, who's at a crossroads. She's trying to figure out if she wants to keep on running on the road, or whether it's time to lay down roots and engage in family more. There's a little bit of me in that, in terms of what I do as a job, and thinking about if I want to be a parent some day. It's a conundrum for people who work in creative jobs, or who travel a lot.
If you're at a crossroads, in a horror context, there's nothing more epic than truly challenging someone with something extremely dark that they have to face.
Advertisement
One of the characters is a DJ who at one point spins LCD Soundsystem's 'Dance Yrself Clean'. Are you a big fan?
Huge. It was something I wanted from very early on. I put it in the rough cut and it was like, 'Can we go and get this song?' I also wanted the movie to feel fresh. I loved the idea of the vinyl in the story. This idea of something very old and archival I found super interesting. And once I started to develop the character of Danny and his interest in vinyl, I thought I needed a really kickass song.
It wasn't in the screenplay, but as soon as I shot the movie, I specifically wanted the live version of 'Dance Yrself Clean' from Madison Square Garden. Luckily, I wrote a nice letter and we got permission – with the right cheque!
Was your ambition always to work in Hollywood?
To me, it's a balancing act. I'm very proud of my heritage and being Irish. I'm also proud of getting on the international stage to showcase the work of myself and my team. I work with a great of Irish group – my producers, my composer and lots of talented visual effects people. My first AD travelled with me to New Zealand for the movie and shot it.
But I always knew I wanted to tell big commercial stories, in the sense that I'm very audience focused. When I'm working on a screenplay, the most used word is 'audience'. A lot of is linked back to that age gap in my childhood, and watching my siblings watch things. I think I'm trying to do to an audience what I saw other people do to them. Kind of show off!
Advertisement
We're there Irish movies you loved growing up?
I definitely was a little bit of a child of Spielberg. I was drawn into that space. But even growing up in the '80s and '90s, I adored My Left Foot, and The Commitments is one of my favourite movies of all time. It's fantastic. Even things like In The Name Of The Father and I Went Down, which was a movie I loved as well.
There's too many to namecheck nowadays, but they always played a part in what I did. What I didn't ever see were the things I loved in terms of genre. There hasn't been a lot, although there's a little more happening now. I'd like to think in some respects, The Hole In The Ground probably helped put Irish horror on the map a bit more.
I'm talking in terms of its international breakout, and the fact it was made on quite a meagre budget. Going through film school, there was always a little bit of sneer and cynicism towards stuff I was into. It was like, 'Oh, you want to make a bawdy comedy?'And it was the same with horror. It felt like everything needed to be worthy.
Did that change your perspective?
Advertisement
I kind of looked beyond the borders of Ireland a little bit, and thought, 'Where do I get to tell these types of stories?' When I'm over in LA meeting financiers, producers and studios, I'll be like, 'Give me your dollars and let me bring them back to Ireland.' What's great is that if you sit through the Evil Dead Rise credits, there's so much Irish talent involved, especially in post-production. That includes musicians, visual effects artists and sound designers.
Are there American people in Hollywood these days, or are they all Irish?!
There are some still there – trust fund babies!
I've heard it said there's a feeling in Hollywood that with Irish actors, there's maybe more authenticity in the performances.
I think there can be. Sometimes it's a little hard to define, but I'm going to use an example. If you look at Irish or British comedy performances, they always feel a little more organic and grounded in comparison to American comedy. Saturday Night Live is amazing, but I never find myself laughing out loud, because I can see the performance.
Advertisement
What I'll laugh at is something that's naturally funny. I do think it's maybe linked back to our cultural heritage as storytellers – there's quite an organic quality to that tradition. But also, sometimes it comes down to investment and talent. There are more outlets and opportunities now. Even today, I saw a bit of video of Paul Mescal getting his Olivier award, and name-checking the training he got at the Lír Academy.
That didn't necessarily exist at a certain point. You've also got Screen Ireland and some of the things they do, in terms of allowing actors to be creators. But yeah, I do think there's something in the grounded nature of the Irish psyche that lends itself to screen performance. We're seeing it more and more, which is really great.
Taking on a production as big as Evil Dead Rise, is the first step chatting to your cinematographer and outlining your vision?
I shot this movie in New Zealand, and although it's financed by Warner Brothers, it was an Ireland/New Zealand co-production. In very simple terms, it allows you to elevate your budget a little through tax incentives. In Ireland, I've got my producers and structure in place. We were looking at various options: at one point, we were going to film it here, or maybe in Eastern Europe.
But New Zealand was the obvious place during Covid. It doesn't work for every movie, but this kind of lent itself to it. With Covid, we were like, 'Let's go down to New Zealand.' This is a very interactive movie when it comes to liquids, bodies and all of that stuff. We were like, 'We can't really be wearing masks', so it was a really good place to go.
Advertisement
There was also another link.
One of the original Evil Dead producers who worked on this movie, Rob Tapert, also lives down in New Zealand. So it was just a natural fit. And when we there, we started to explore that idea of a co-production. These things tend to come together organically. But in terms of approach, it's got to be screenplay first. I boiled the story over in my head and worked on those characters.
I put it in the little pressure cooker of my thought process – what it is I want from this idea. You present that storyline and get approval, and then you set about writing the screenplay. When you've got the script right, you've got to go and pitch it to the studio, and we pitched it to all of the major studios in Hollywood.
We had a number of interest parties, but once New Line Cinema showed their hand, we all agreed it was a really great place to go. The original Evil Dead was with New Line and it was nice to go back to them. They have a great track record in creating success out of horror movies. It's the house that Freddy built, all the way back to A Nightmare On Elm Street, right up to the Conjuring universe. They were amazing partners actually.
Going back to The Shining, Kubrick famously mastered different genres. Would you like to make different types of movies, or do you primarily think of yourself as a horror filmmaker?
I definitely haven't put myself inside a box, although I do love the tools of dread and tension. You mentioned Tarantino earlier, and he uses dread and tension in all his movies.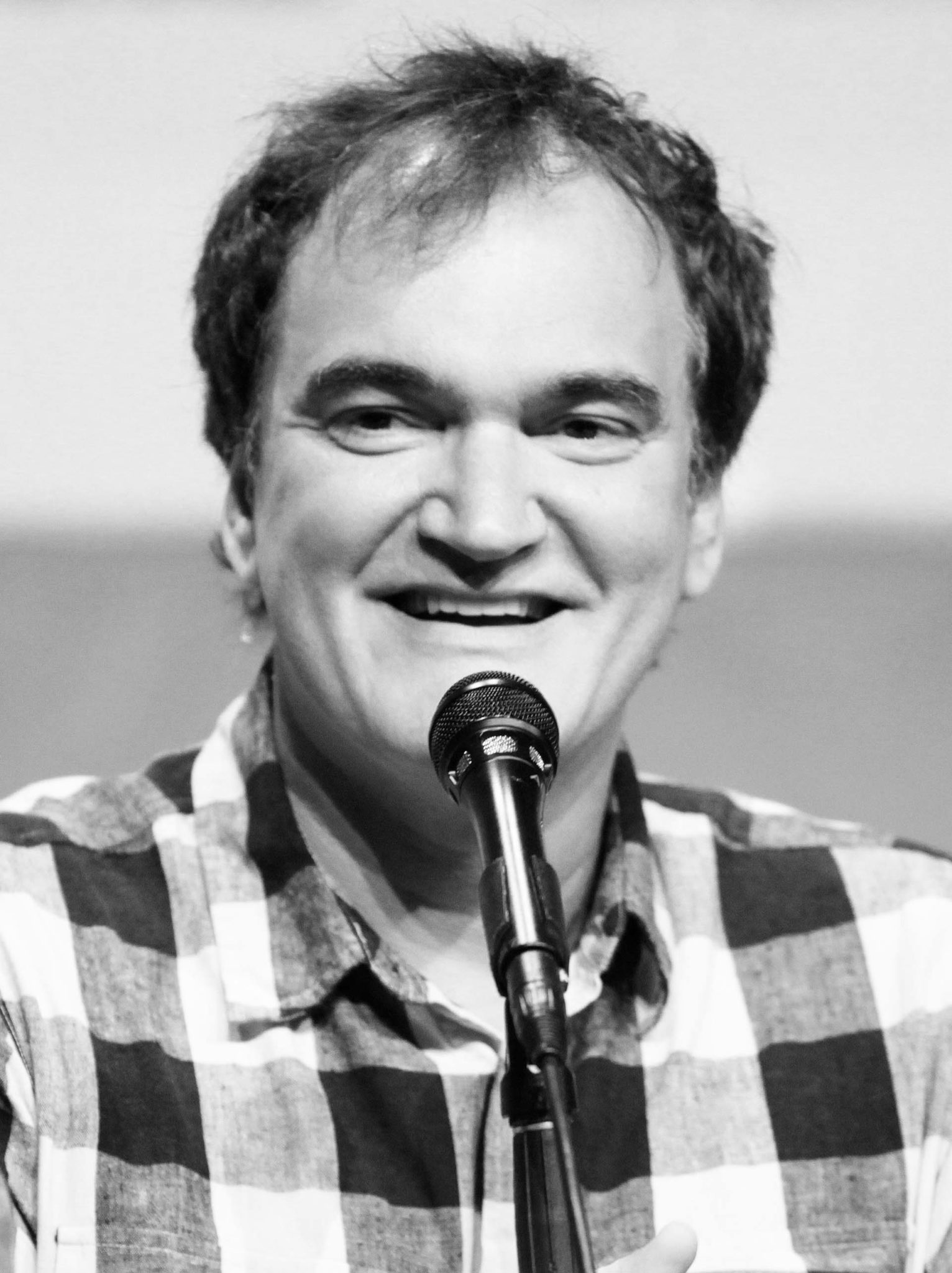 Advertisement
Despite his ironic sensibility, the violence can be very intense.
I was even rewatching Once Upon A Time In Hollywood the other day, and it has that scene where they go out to the old horse-yard. It feels like a horror movie scene. But no, I'm not putting limits on anything – it's always about the story. Right now, I'm having a really good time creatively in the world that I'm in.
But what's also fun, and what people have recognised with this movie, is that there's a lot of space inside the horror/thriller world. As I said, The Hole In The Ground is like a whisper at the back of your neck. I know in Hollywood circles, some people might have wondered if I was the obvious choice to do an Evil Dead movie. But I've gone to the complete opposite end of the genre with this film.
The next movie I do will probably still be within that bigger play-pool, but again, I'm going to go somewhere else. I'd love to make a Silence Of The Lambs or a Seven – something really great in that thrill-ride space.
Any other ambitions?
Quite possibly, I could do a straight-ahead drama or romantic comedy. It depends on the characters. The first screenplay I ever wrote and sold was a rom-com many years ago, in my early twenties. But for now, like I said, I enjoy utilising dread, tension and terror. I like the mechanics of them and the rollercoasters I can create.
Because I like to control the audience and lead them through that dark ride – that's where I have the most fun. But with artistic endeavours, it can change over time.
Advertisement
Evil Dead Rise is released on April 21.
The new issue of Hot Press is out now.
RELATED