Kiefer Sutherland: 24 was one of the best crews I've ever worked with, and I think we made something great together"
Hollywood star Kiefer Sutherland on embracing nostalgic Americana on new album 'Bloor Street', the ups and downs of his screen career, and why he had no clue about 24's all-conquering success. Oh, and his unlikely stint in professional rodeo.
The Christmas decorations are still up when Kiefer Sutherland calls from LA on one of the first days of the year, to discuss his new record Bloor Street. Celebrated for his iconic role as counter-terrorism agent Jack Bauer in the hit action series 24, the 55-year-old actor has also had a string of memorable roles in hit films such as Stand By Me, The Lost Boys and A Few Good Men, to name just a few.
Somewhat unexpectedly, over the past five-and-a-half years, Sutherland has also developed a belated parallel career as a singer, releasing a brace of well-received country and Americana albums, Down In A Hole and Reckless & Me. Having built up a loyal following through relentless international touring, Sutherland this month issues Bloor Street, his third album. A warm and atmospheric rocker, the title-track was the lead single, and both its lyrics and video – which contains footage of Kiefer's famed actor father, Donald Sutherland – find the singer exploring his Canadian upbringing.
Was he in nostalgic mood when making the album?
"I certainly was on that song," replies the affable Sutherland in a soft drawl. "I was shooting a TV show called Designated Survivor in Toronto, and I hadn't been back for any long period of time for almost a decade. My mother who recently passed away lived there, and so did my twin sister. It's where I grew up. I was walking down Bloor Street one day, and I've lived a bit of a life.
"The intersection between Bloor Street and Yonge Street is where I had all my firsts; it was the first time I got beat up, it was the first time I had a kiss – it was the first time for so many different things. As a young man in those years from 12 to 14, it requires all those things to happen to move on. So looking back on it 30 years later, I was walking down the street and I did get nostalgic about all of those moments.
Advertisement
"Because as you get older, the number of firsts that you have left are really minimal. Also a lot of the songs were written during the pandemic, and we toured the last record right up until lockdown in March 2020. I couldn't help but notice that they were kind of nostalgic and they were also quite hopeful. Really, I was just grateful for what I had in life and that my family were okay. I wrote songs like 'Two Stepping In Time' and 'So Full Of Love', which were a reflection of feeling fortunate in this difficult time."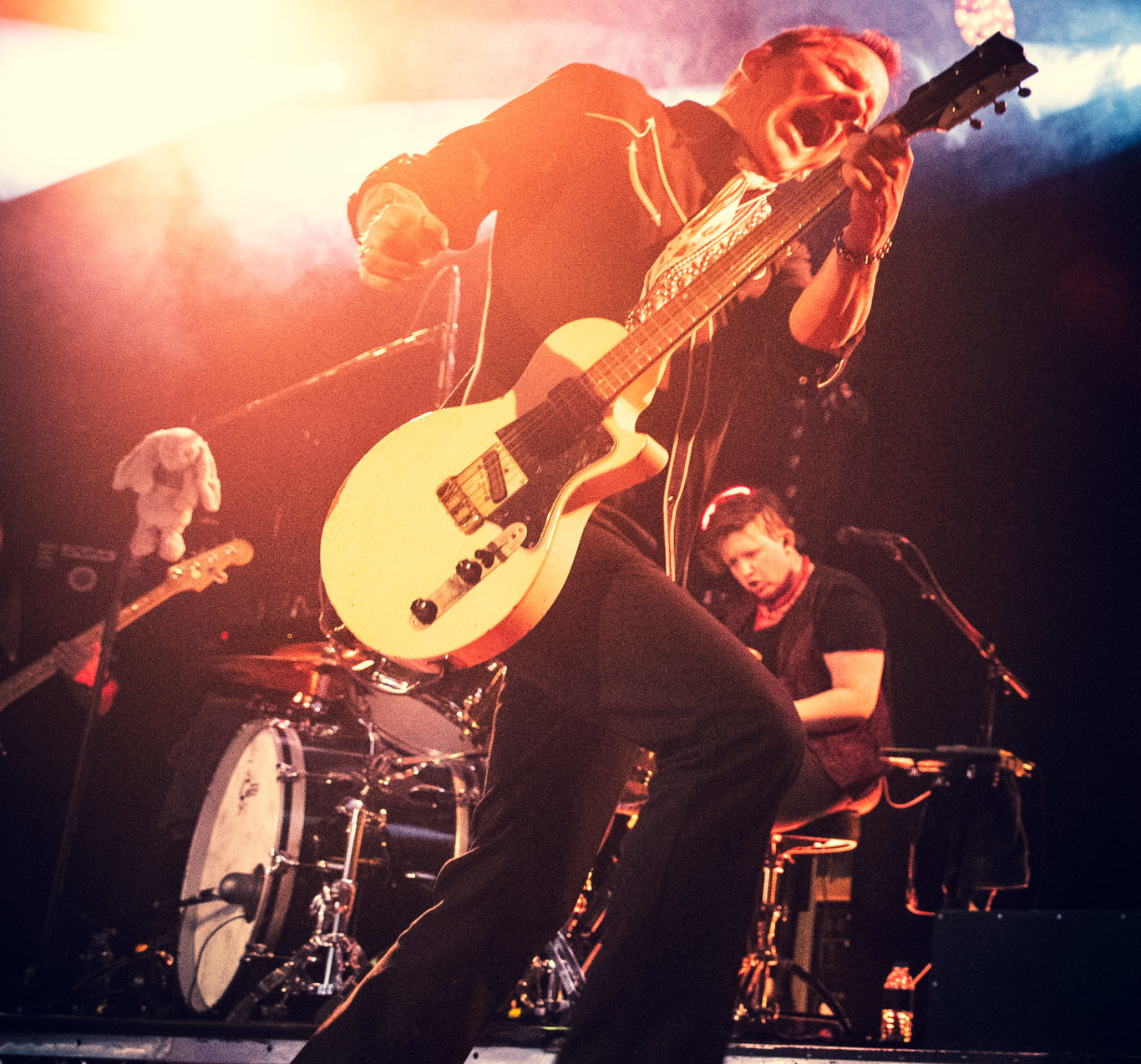 Sutherland has certainly come to his music career quite late in life. Was he something he always wanted to do?
"It was something I never wanted to do!" he responds. "I've played guitar my whole life, but I'm as aware as anybody else of the stigma of an actor doing music. It was never on my radar. A friend of mine name Jude Cole, an incredibly talented artist and producer, heard a couple of songs that I'd written and liked them. He wanted to record them, and I reluctantly agreed over a couple of drinks. The truth is I fell in love with the way he made them sound.
"We ended up making a record, and at some point I had to come that moment of, 'No, I am proud of the songs.' Not everybody's gonna like them, and you're gonna have to accept that. Maybe no one will like them! But it's something you're proud of. Ultimately, the touring was what I fell in love with the most.
All my work as a storyteller has been through other characters, but this was a direct way of playing in front of an audience and saying, 'This is a song about my first heartbreak.'
"On a good night, people connect with it. They feel less alone, you feel less alone, and it's a good experience. I'm doing it slowly but steadily – I'm not trying to sell out arenas and I don't expect to sell a gazillion records. But for the people who like the music, come on out and see the show, and we'll have a good time. It doesn't need to be any more complicated than that."
Advertisement
Given the country and Americana influences on his music, was Kiefer a fan of the likes of Johnny Cash growing up?
"I wasn't, no," he reflects. "Early on, I was listening to AC/DC, Nazareth, Led Zeppelin, Deep Purple. Also, a lot of James Taylor, Steely Dan, Stevie Wonder and the Jackson 5. And then there was Elton John, The Beatles – a wide cross section of music. Country was not in there at all.
"But at one point I had a farm and I raised cattle, and I started to rodeo professionally. I would drive around from town to town with cowboys, and we'd be hauling out horses, and that was my exposure to country music."
Sutherland was enamoured of one aspect in particular.
"I was about 25 or 26," he recalls, "and the thing I absolutely fell in love with was the first-person narrative. I love Led Zeppelin, and you could play 'Black Dog' for me, and I wouldn't know what the fuck that song meant lyrically to save my life. But if you play Johnny Cash playing 'A Boy Named Sue', I know exactly what he's talking about.
"What I love about acting is being able to get together with another group of actors, and the director and the crew, and figuring out together how we're gonna tell this story. That's the really exciting part – the execution of it is almost a pain in the ass. But it's a similar when you write a song. You get together with a band and figure out how you're going to do it, and that's a really exciting moment.
Advertisement
"With these songs I wrote, I saw that I could tell personal stores of mine, in these little vignettes that were first-person narratives. It was more fun to relay them that way, rather than sitting down, having a drink and telling you a straight-up story."
I actually had no idea that Sutherland had done rodeo professionally in his mid-twenties. Was that a somewhat left-field choice, given that he was already established as an actor?
"Well, not really," Kiefer considers. "I mean, I had an interesting beginning to my career. I think I did Stand By Me when I was 17, and by the time I was 25, I had also done The Lost Boys, Flatliners, Young Guns I and II, A Time To Kill... I'd done about 11 number one films. Then, like so many careers, you go, 'Oh, I guess this is gonna be the rest of my life.' And then all of a sudden, it stops for whatever reason.
"People want to try new actors, they want a different look, and so the really good work for me slowed way down. I still got to do stuff I was really proud of, like The Vanishing and Dark City, but in between were some films that I was not as proud of. So, it became obvious to me really quickly that I was going to have to find something else to do to occupy my time, until I could find the work I wanted to do.
"I was very lucky I did, because I rodeoed professionally for almost seven years. It didn't mean that I didn't do a job here and there, I did, but I didn't really do a lot. And then 24 came around."
Debuting 20 years ago, 24 – its name derived from the concept of each 24-episode season happening in real time – set a new standard for addictive binge-watching, with Jack Bauer careering around LA to prevent a new terrorist threat each season, from nuclear and biochemical attacks to assassination plots. In particular, the first few seasons were utterly compulsive viewing: like many people, I found myself spending entire nights gleefully tearing through the box-sets.
Advertisement
Just before Christmas, it deservedly earned a place on the BBC's list of the 100 Best TV Shows of the 21st Century. How did Sutherland react when he was first approached about the show, and he did find the scripts as rip-roaring as the finished shows?
"Absolutely not!" he counters. "And specifically the first one, because the first one's responsible for laying out the whole map, so that you can make all other episodes. So in a weird way, it's going to be the least interesting, because you have to set everything up. Also, when I go to read something, I'm looking at all of the potential problems. I'm not sure they're problems, but they might be, so we should talk about them.
"You're really taking it apart, you're not letting it breathe – you're super-sensitive and aggressive about defending what you think works, and honing in what you don't think works. So you read it from a very different point of view. And I'd never done TV before, I had no idea what to expect. It was a huge learning curve, so for me to say I knew it'd be as successful as it was would be ridiculous. I didn't, I had no clue."
Sutherland also felt 24 was an instructive experience in other ways.
"I also learned, you know, shut up and do your job," he says. "When 24 ended after 216 episodes, it was 98 percent the same crew, which is unheard of. Especially in the early days, I think the greatest thing I learned was that if I did my job, and let everyone else do theirs, that's when we had the best result.
"It was a big lesson for me that I didn't have to stick my nose into everybody else's world. Subsequently, they didn't either. We had one of the greatest camera departments I've ever seen in my life, and we had great directors, from Stephen Hopkins to Jon Cassar. We had great writers.
"So the great experience of 24 for me was that Joel Surnow hired people he felt he could leave, and let them be responsible for their jobs. 24 was really one of the best crews I've ever worked with, and I think together, we made something that was great."
Advertisement
As Sutherland acknowledges, the series also came at an opportune point in his career.
"I was so grateful it did well," he says. "I remember reading a couple of reviews after the first season, cos you couldn't avoid them. One of them went, 'Back from the dead – Kiefer Sutherland does well with 24.' I was like, 'Back from the dead, what the fuck?! It's been three years, it's not not that bad!' But I do remember telling a very dear friend of mine, after the first season and reading those kind of reviews, 'I didn't realise how bad I needed this to be successful!'
"So I think I was very lucky in all of that. It ties back to the very first thing we were talking about – when I look back on my life, I can't help but be grateful, just because I was so fortunate in how things turned out."
• Bloor Street is out now.
RELATED