Jess Darrow on Fifteen Love: "Unfortunately, there are circumstances in the athletics world where coaches abusing power can often go hidden"
With bubbly energy to burn, we chat with Miami-born Encanto star Jess Darrow about Prime Video's new tennis drama Fifteen Love, also featuring Aidan Turner and Carlow's own Ella Lily Hyland.
I'm very grateful. It's been amazing," Jess Darrow beams, from her London accommodation. The Florida native has been in the English capital for a month, and is itching to stay longer, despite usually residing in New York to audition for film roles. "Everyone on Fifteen Love was so warm and wonderful."
Having voiced the role of Luisa Madrigal in 2021 animated film Encanto, with catchy anthem 'Surface Pressure' climbing up the Billboard Hot 100 chart, Darrow's dream of joining the Disney ranks and working with Lin-Manuel Miranda came to fruition. Portraying the role of sparky PR expert Mikki Easton in Fifteen Love is a sharp U-turn. Darrow worked closely with Irish newcomer Ella Lily Hyland, who plays former teen tennis prodigy Justine Pierce.
"I was really pleasantly surprised to even get an audition, because the last time I had been to London was back in 2015 when I went to school here," Jess smiles, recalling her time at Shakespeare's Globe as part of an American flagship programme. "Since I was 21, I've just been manifesting my return to London. When I found out about the role, I had just come back from doing a comic-con in Wales in April 2022. I'd just bought a candle from Diptyque that was London scented. I'm all woo-woo and spiritual, so I lit that shit up (laughs).
"After doing such a big, American, successful Disney film, I really wanted to do the opposite. The role of Mikki was the third audition I did in one day. I was cranking out self-tapes like crazy before the writer's strike. A few weeks later, they wanted to bring me in for a chemistry test, to read with Ella (Lily Hyland) over Zoom. I was jazzed as hell when I booked the part!"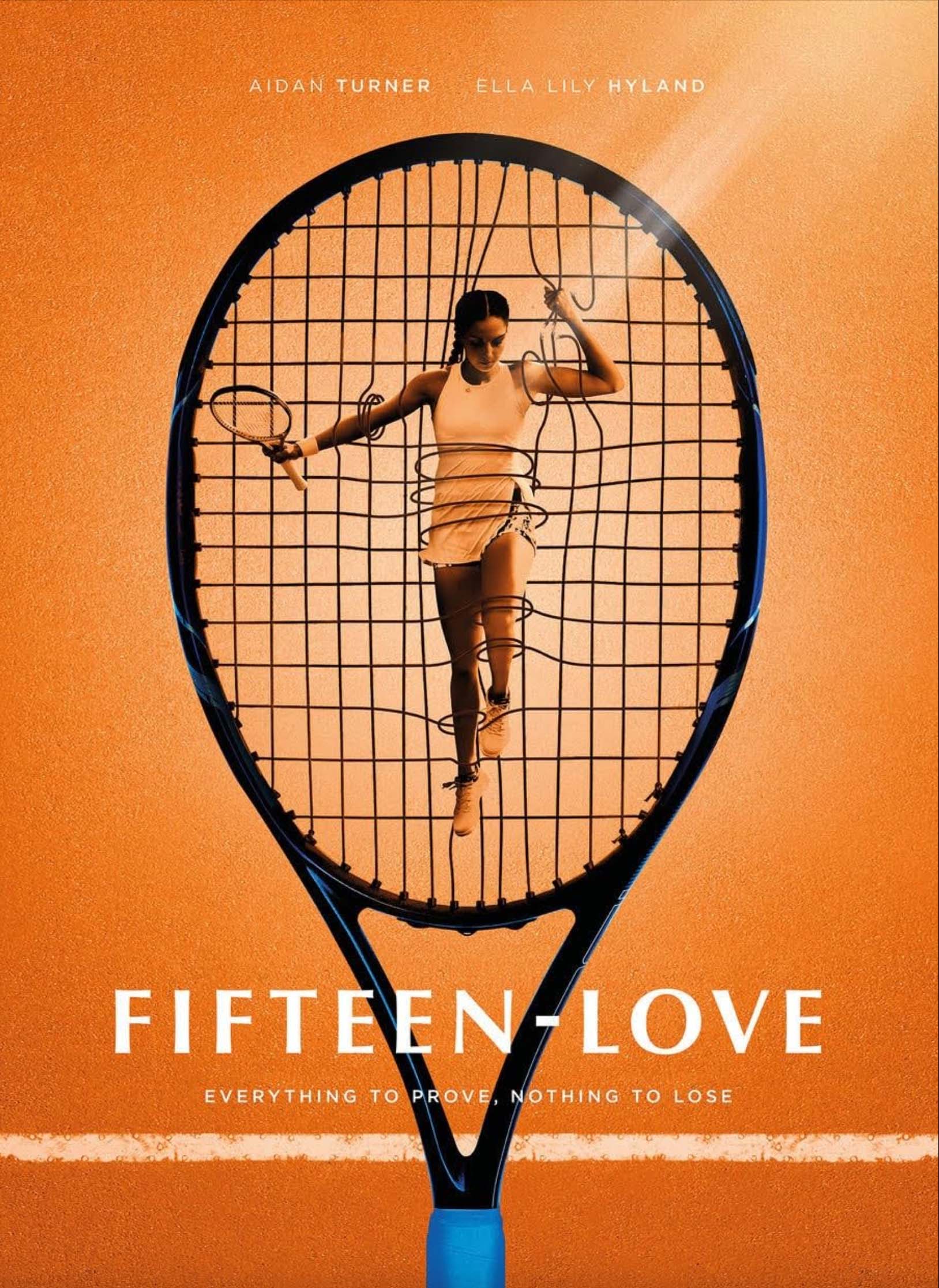 Advertisement
Having acted alongside Aidan Turner and Ella-Lily Hyland, she can spot an Irish accent.
"I've met so many wonderful Irish people," Jess beams. "I definitely got to know Aidan, because the first scene I shot was when his character has already hired my character to be his publicist. I just went straight into the playful schmoozing and worked off of the nerves I had of acting alongside him. Mikki is similar to me in that way.
"Aidan was so sweet and nice. I definitely got anxious and forgot some of my lines, but he was so patient. Seeing him work just gave me such peace of mind. I didn't need to rush. Later, I got to film my serious scene where I meet his character for the first time, and we hit a bunch of improv over our fake grape juice wine glasses.
"He's the perfect person to play this role. You need a good-hearted person to be able to take on a character like that."
The Poldark star is just one of many Irish actors currently stealing scenes.
Advertisement
"He's such a sexy, charming Irish man!"Darrow laughs. "It's like Irish royalty. Y'all are very authentic about the art you're creating. Being able to extend your talent to London and play parts that are so nuanced… I feel lucky to work with Irish actors. I actually used to work coat check at the club which hosted the Met Gala afterparty.
"Saoirse Ronan handed me her coat and asked what the WiFi was, and I gave that to her! Katy Perry accidentally bumped me into the wall with that huge hamburger costume."
Having worked almost entirely with Ella Lily Hyland, Jess collaborated with intimacy coordinator Louise Kempton for their sexual scenes on Fifteen Love.
"She's a god, we wanted her to be there every day on set," Darrow recalls, passionately. "She's the greatest. She would just be so generous with her energy and her time - it really meant the world to us. Ella and I absolutely fell in love with the way that she was able to allow us to take things slow. We share a lot of similar acting training and vocabulary.
"If we were preparing to get into a certain scene that required a certain tone, Lou would facilitate a safe space for us so we could really ground ourselves. We had safety guidelines where we would both say what we were going to do before we did it, always establish consent before we even rehearsed.
"Y'all got the right one to put queer love on screen! It's a vulnerable thing to be able to share with another actor. Justine and Mikki's first sexual encounter was the second day I was filming on set. Production liked that we both had that newness. We were both learning about each other on screen and in person. I let those organic feelings fuel me."
Given the Larry Nassar case in the US and the now-altered Positions of Trust law, sports coaches previously held hugely damaging rights over 16 and 17 year olds . The legal loophole allowed coaches and faith leaders to be exempt from engaging in sexual activity with under 18s in their care. This now protects under 18s from potential abuse of all kinds.
Advertisement
"I'm happy to be telling a story that is unfortunately all too common," Darrow posits. "A British reporter at the beginning of this press tour said something about making more 'Me Too centred' shows. I don't think Me Too as a genre is productive, from my experience. It's an outdated term, and could insinuate women coming forward who have been abused by men. The issue in Fifteen Love surpasses gender. It happens to all types of people.
"When Hania Elkington wrote this story, she specifically wanted to shed light on how grooming happens in the athletic world. Especially in regards to the loophole of allowing coaches to be so close to their athletes. This is also a conversation starter on behaviours that we take for granted. The nicest man, the family friend, may not always be the most trustworthy person. This isn't supposed to incite suspicion. It's about being able to speak up when you have an inkling that something is wrong, that needs to be explored."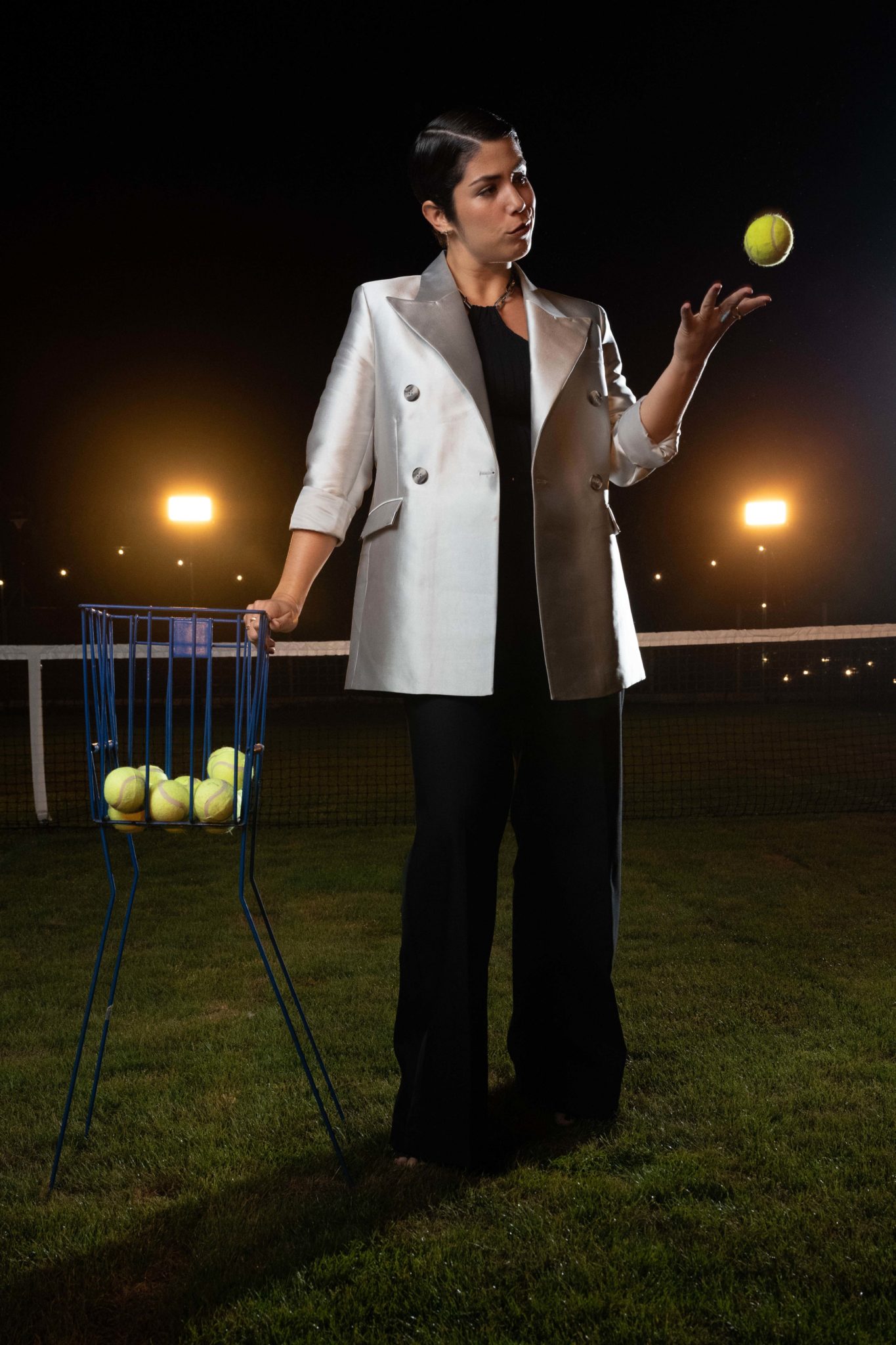 Darrow elaborates on the point.
"Unfortunately, there are circumstances in the athletics world where coaches abusing power can often go hidden," she continues. "Especially in tennis, it's your word against a predator's in certain cases. I really hope that people who watch the show think about athletes as more than just machines produced for our entertainment.
Advertisement
"These are people, human beings with hearts and minds. They may not be as comfortable using their voice to express themselves publicly. It's supposed to resemble humanity at large. The show touches on how a sexual relationship can be consensual, but that doesn't make it right. It's about manipulation."
• Fifteen Love is streaming now on Prime Video.
RELATED