Interview: Sex Education stars on the return of the acclaimed Netflix series
As Netflix's hit comedy-drama Sex Education returns for a third season, the series' stars discuss tackling shame, working with intimacy coordinators, and the importance of representation.
Long before the word 'Netflix' became part of our daily lexicon – as well as, with the added 'and Chill', a global sexual innuendo – teenage issues and relationships were often portrayed as dirty, shameful, and even dangerous presences on our screens, as many shows opted for shock-factor and edginess over reality. In recent years, however, series like Sex Education have challenged these depictions – marking the beginning of a bold new era for onscreen intimacy.
Addressing every sexual dilemma under the sun with bucketloads of heart, a captivating ensemble cast that includes Gillian Anderson, a remarkably progressive stance, and, most importantly, the ability to make us laugh, it quickly picked up a cult following after its premiere in 2019. Last month, Sex Education finally returned to Netflix for Season 3 – bringing with it pet goats, vulva cupcakes, and some of the smartest, most authentic commentary on sexuality and young people you'll find anywhere.
In the new season, the students of Moordale Secondary are also fighting back against oppressive new school policies – including a dangerous sex education curriculum which advocates a heteronormative, abstinence-only approach.
"The whole season is based around people being shamed – and how everyone is shamed for something," says Mimi Keene, whose character Ruby sparks up a relationship with protagonist Otis (Asa Butterfield) this season. "Even though it might not seem that way, everyone experiences that. And they shouldn't. You should never feel ashamed of who you are, or what you like, or feel ashamed in any way about yourself. It's dealt with in loads of different ways. Some people are shamed directly, and some people almost shame themselves."
Advertisement
As you'll gather from the wildly explicit opening scenes of every season so far, little is left to the imagination on Sex Education. The cast have been guided throughout by intimacy coordinators like Ita O'Brien, who also worked on Normal People.
According to Ncuti Gatwa, who plays fan-favourite character Eric, filming any intimate scenes during the pandemic was "tricky".
"Everyone's got their masks on, and from a distance, you can't hear what anyone's saying," he laughs. "It just made everything take longer. But at the same time, we carried on with the same process that we had since Season 1. The intimacy directors were very much involved in every intimate scene."
"Working with the intimacy coordinator was great – it felt like a dance routine," adds Chinenye Ezeudu, who plays the ambitious, newly appointed Head Girl Viv. "We all knew the steps we were going to do – whether we were going to touch people's hands, and kiss them. It was very safe. We had conversations beforehand. Some people, when they're doing sex scenes, they have an animal in mind. Some people have sloths, or slugs. We did a whole workshop with Ita."
Alongside the sex, hijinks and relationship drama, Sex Education has also been praised for its tender handling of difficult topics. Breakout star Aimee Lou Wood earned a BAFTA for Best Female Comedy Performance earlier this year, for her remarkably realistic and carefully balanced portrayal of the trauma experienced by her character (also called Aimee), after a sexual assault in Season 2.
"It was quite a big responsibility, because I knew that it was going to mean a lot to a lot of people," she tells us. "And it was [the series' writer and creator] Laurie Nunn's personal story, so I felt honoured that she trusted me to tell it. I very much wanted to do it justice, but I also didn't want to lose who Aimee is. I had to see it through Aimee's eyes. Aimee is ten years younger than me, and is at a very different stage in her life.
Advertisement
"So the way that she reacts to the assault would be very different to how I would now. I never wanted it to look like I didn't know the weight and magnitude of the storyline, but also I didn't want to lose her – because she is funny, and she says quite ridiculous things. It would be quite easy to lose Aimee's silliness in that.
"That's what I love about it so much – it's so true to life," she continues. "Because even in the most painful of times, if you fart at a police station with your friend, you still laugh at it. It's happy, sad and bittersweet. Which is exactly what life is. It's really hard, but it's also really beautiful. Aimee's storyline reflects that. In Season 3, her healing process, and her coming into herself, is beautiful."
As Aimee notes, this season finds her character "connecting back to her own body again, after being a bit afraid of it after her assault."
"That was amazing," she smiles. "Not her learning to love her body – because I think it's so much pressure, this body positivity thing. Having to look in the mirror and go, 'You're fucking gorgeous!' Sometimes you don't feel like that. Now I'm learning to be like, 'It's just a body, and it's amazing – because it eats and does all this stuff'. It doesn't have to look a certain way. Aimee's going on that journey this season, of loving her vulva. What an amazing thing! It is a bit wonky, but my God, how cool is it that I've got a vulva?!"
In addition to exploring his relationship with reformed bully Adam, Eric is also on a journey of empowerment. In one unforgettable scene, the character lets go of his inhibitions and parties in a gay club in Lagos, after travelling to Nigeria – where same-sex sexual activity is illegal – for a family wedding.
Advertisement
"It felt very special doing that storyline, because Eric's race and culture play such a big part in his sexual journey – and in his journey as a human being," Ncuti reflects. "He's learning the harsh realities of being able to deal with all the intersections of what he represents. But that scene, where we were in the club, was really special.
"It was the last week of filming, and we had no idea how we were going to film any of the Nigeria stuff – we had no idea if that storyline could even go ahead, obviously because of the pandemic. So the fact that we were actually able to do it, and we were all there together, and it was a room full of black, queer people, celebrating this storyline – felt very special and very empowering."
Undoubtedly, representation matters in Sex Education – with a wide variety of characters and storylines that delve fearlessly into the subject matter.
George Robinson, who has been a wheelchair user since sustaining a spinal cord injury while playing rugby when he was 17, takes obvious pleasure in upending stereotypes about people with disabilities in his portrayal of Isaac.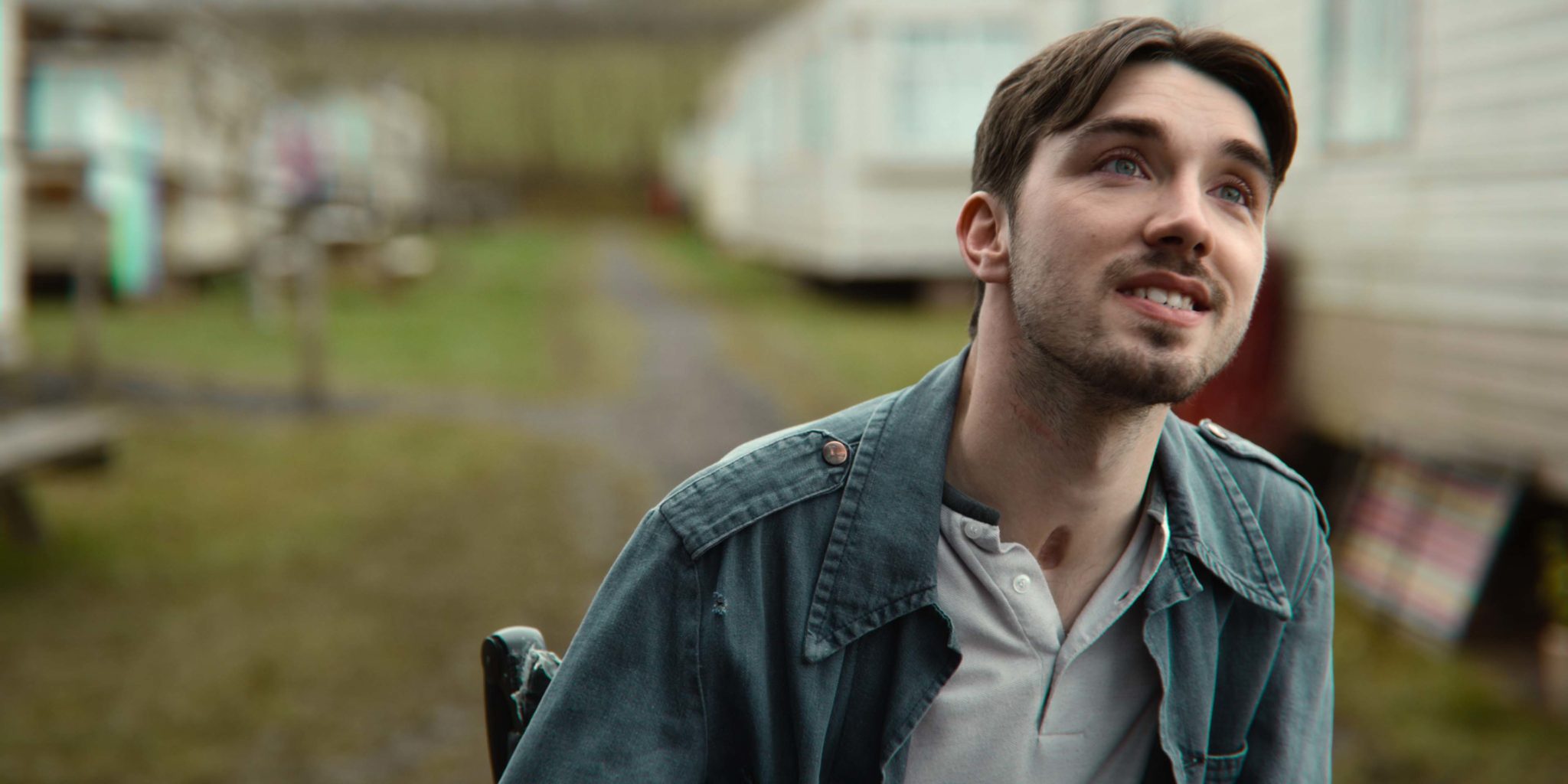 "I found it really interesting, having the opportunity to play a character like him, who is so fully-rounded," he remarks. "The show is showing that people with disabilities go through everything that other people do – marital troubles, relationships, financial hardships. Being able to be part of a show that goes through all those different aspects of disability and sexuality is great."
His performance has also earned him praise from the disabled community.
Advertisement
"I got a lot of really lovely messages," he recalls, "Just being like, 'Thank you for showing a character like Isaac. We've never seen a character like that before, who's so annoying and hateful, and not playing the angel card.' Because that's been seen a lot in the past. We don't see a character like Isaac often."
To George, the remarkable global appeal of the series makes perfect sense.
"It's just so frank, about everything," he grins. "It's so honest, and funny and silly, and unapologetically diverse. You have this huge amount of characters that are so well developed, and so interesting. All of them. They're not just stock characters. Part of what makes Sex Education popular, is that it's so familiar, but fresh, simultaneously. That's a great combination."
• Season 3 of Sex Education is out now.
RELATED