From the return of Bojack Horseman and Derry Girls to the frustrations of Brexit, we're here to jog your memory on what happened in the media in 2019.
Derry Girls returned in spectacular style at the start of this year, with creator and all-round genius Lisa McGee incorporating moments like the ceasefire and Bill Clinton's State visit to the Maiden City, into a six-part series which did the impossible and improved on its much-loved first outing.
Elsewhere, the world and its mother fell head over heels for two unlikely Irish men who were the stars of widely acclaimed BBC shows in 2019… Yes, we are of course talking about Adrian Dunbar's superb turn in Line Of Duty (it really does get better with every season), and Andrew Scott's role as 'Hot Priest' on Phoebe Waller-Bridge's Fleabag. For those who have a thing for Irishmen in uniform, this was your year!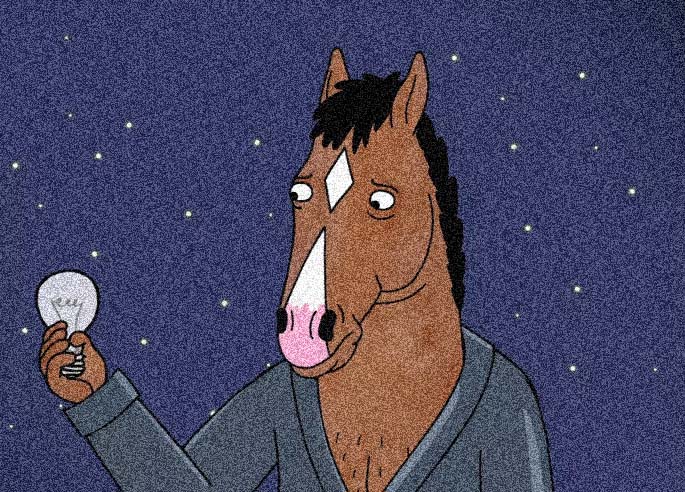 On the international front, 2019 saw us bid a final farewell to one of the defining comedies of the decade, in the form of Bojack Horseman (inset). We also witnessed the brilliantly satisfying return of Jesse Pinkman and Walter White in El Camino, the film-sequel to Breaking Bad; and HBO won the critics over with their newest flagship show, Succession, a frighteningly realistic story of a global media dynasty.
But real life had us hooked as much as fictional TV shows. BBC Parliament broke all their viewing records, as a nation tuned in to watch the Brexit shitshow unfold in Westminster in real time, while millions of us also witnessed Prince Andrew's jawdropping live interview concerning the criminal actions of Jeffrey Epstein. Across the water, meanwhile, Americans were hooked on updates from the Mueller Report and the live broadcasting of the Trump impeachment inquiry.
Advertisement
You can read the complete article in one brilliant sweep in the Hot Press Annual – in which we distill the highlights and low-points of the year, across 132 vital, beautifully designed pages. Starring heroes of the year Fontaines D.C. on the front we cover Music, Culture, Sport, Film, Politics, the Environment and much, much more. Buy this superb publication direct from Hot Press here.