Roe McDermott previews the mouthwatering slate of cinematic action on the way in 2023.
This is set to be a year of nostalgia and revivals, with most of the major studios releasing sequels, prequels and new installments of beloved franchises. Throughout the year, we'll see new offerings from Guardians Of The Galaxy, Shazam!, Aquaman, Dune, John Wick, Indiana Jones, Mission Impossible, Scream, Ant-Man, Spider-verse, Evil Dead, Insidious, Captain Marvel, Creed, Magic Mike, an origin story for The Hunger Games and a live-action remake of  The Little Mermaid.
So that's something for all the comic book fans, action lovers, horror freaks and pelvic thrust lovers (we see you, Magic Mike fans). But don't worry, there are also plenty of critically acclaimed dramas, quirky dark comedies and intriguing adaptations for cinema lovers looking for some originality, quirk and the occasional controversy. Here are a few of our picks of films we think will have cinephiles talking in 2023.
THE FABELMANS
January 27
Advertisement
The Fabelmans is a semi-autobiographical story loosely based on Steven Spielberg's adolescence. The legendary director's intimate film is told through the perspective of Sammy Fabelman (Mateo Zoryon Francis-DeFord), an aspiring filmmaker, who explores how movies can help him see the truth about his dysfunctional family.
Michelle Williams plays the family matriarch Mitzi, a former concert pianist who became a homemaker and piano teacher. Paul Dano meanwhile plays the patriarch, Burt, a scientist who works for various tech companies and likes to shoot home movies. One night, Mitzi and Burt take Sammy to his first theatrical film experience, The Greatest Show On Earth, which inspires him to start making his own home movies.
As Sammy's talent becomes evident, his parents encourage him – but his perceptive nature means he also notices things that many children might not, such as the connection between his mother and their charismatic family friend Benny (Seth Rogen); and later, the chasm between Sammy, the only Jewish kid in school, and his WASP-y peers.
A complex and emotional film, with remarkable insights into Spielberg's personal and artistic development.
TÁR
January 13
Advertisement
Already tipped to a major winner at this year's Oscars, Cate Blanchett stars as renowned musician and orchestra conductor Lydia Tár, who is days away from recording the symphony that will elevate her career. But when allegations of misconduct (no pun intended) come out, Lydia's carefully constructed world begins to crumble, including her career and her family life with her wife Sharon (the sublime Nina Hoss) and daughter Petra.
While being reductively described as a MeToo movie, Tar is an incredible, tension-filled character study, with Blanchett bringing a formidable performance, capturing the conductor's arrogance, ruthlessness, brilliance – and her tricky relationship with women and femininity, perhaps impacted by becoming wildly successful in a male-dominated field. Director Todd Field also injects the film with eeriness, suspense and even flashes of horror, as we see Lydia being watched, filmed and perhaps haunted. A triumph.
THE WHALE
February 3
There was a time in the 1990s where you couldn't go a month or two without another Brendan Fraser performance charming the pants off audiences; the star of The Mummy, George Of The Jungle, Bedazzled had an irresistible combo of good looks, goofy slapstick humour and dramatic potential that began to emerge in films such as The Quiet American and Crash.
But Fraser's star quickly dropped from its seemingly unstoppable ascendancy, and only in the past few years has Fraser explained why; an alleged sexual assault by Philip Berk, the then-president Hollywood Foreign Press Association in 2003 followed by a divorce and the death of his mother, along with severe injuries sustained while filming, led to Fraser withdrawing from the industry – and, he also claims, he experienced some blacklisting from Berk.
Advertisement
So the world is celebrating Fraser's return to cinema in Darren Aronofsky's psychological drama, The Whale. Adapted by Samuel D. Hunter from his stage play, Fraser play Charlie, a fat and vulnerable English teacher who isolates himself from the world due to his size, but tries to restore his relationship with his teenage daughter (Sadie Sink). Also starring Samantha Morton as Charlie's ex-wife, the film itself has received mixed reactions, with several critics noting that the film feels fatphobic and voyeuristic, treating Charlie's body as grotesque. (The film's use of a fat suit has also been criticised.)
But all reviews have noted how beautiful, humane and nuanced Fraser's performance is, and how lovely it is to see him back onscreen. May it mark a career renaissance.
WOMEN TALKING
February 10
Based on Miriam Toews complex, challenging and unparalleled book, Sarah Polley directs this incredible film starring Rooney Mara, Claire Foy, Jessie Buckley and Frances McDormand as women from a Mennonite colony, who are grappling with the realisation that men in their community have been drugging and assaulting them and their daughters for years.
Structured as meeting that takes place after the men have been asked to leave, the women must collectively decide whether to let the men come back, to fight them, or to leave the colony as a group and start a new life. Though the women are united by their faith, their different views, responsibilities and levels of trauma lead to a philosophical conversation about the nature of faith, forgiveness, revenge and gender roles.
Advertisement
But the conversations isn't just theoretical – their safety, healing and sense of selves are on the line, and so these conversations are marked by an urgency as well as anger, empathy and grief. Already one of the year's best.
COCAINE BEAR
February 24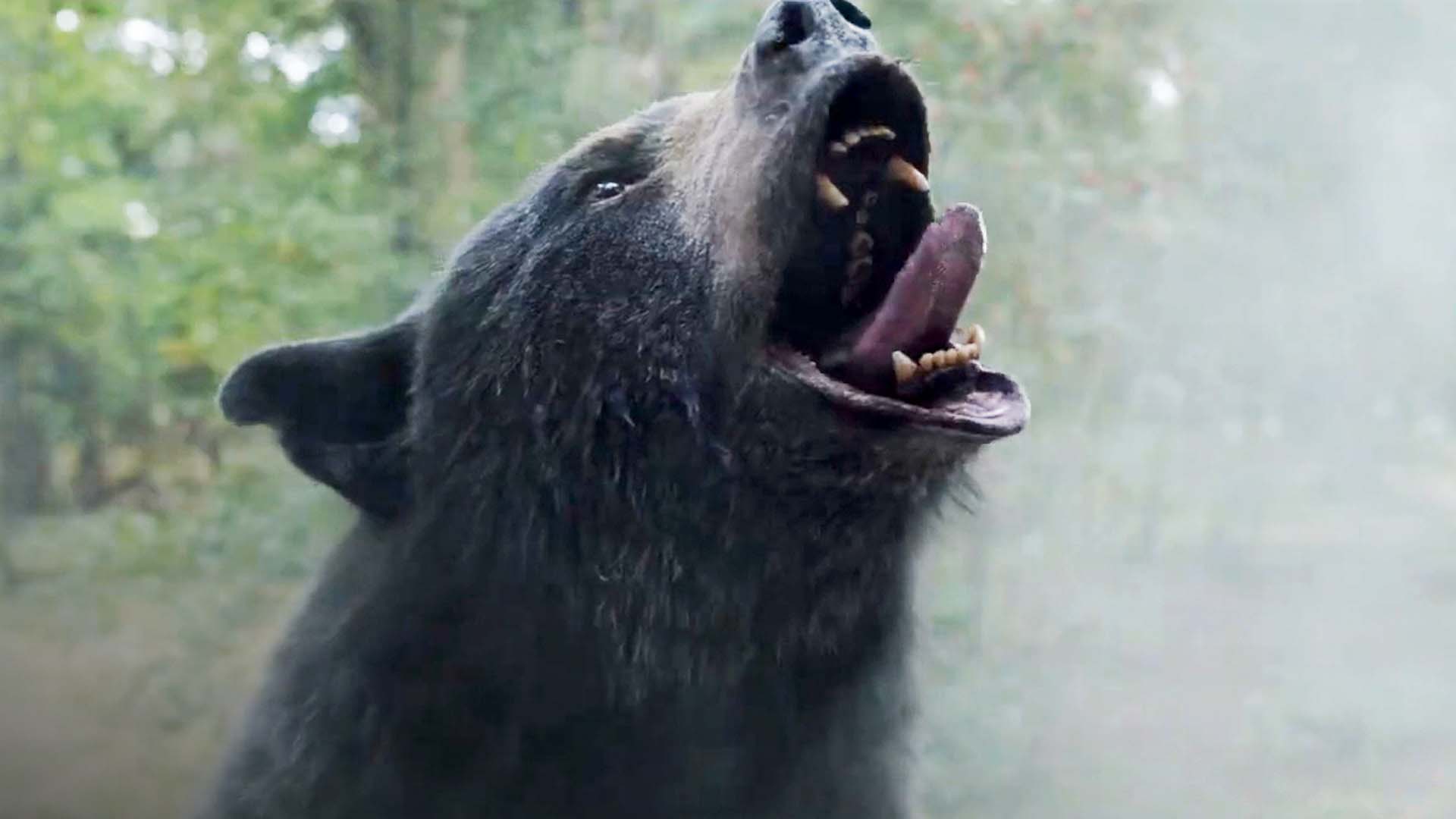 Don't you hate it when you lose a bag full of cocaine, which is consumed by a bear who then goes on a murderous rage? Mondays, am I right? This black comedy thriller is directed by Elizabeth Banks from a screenplay by Jimmy Warden, and is inspired by real events from 1985 about a bear affectionately nicknamed 'Pablo Escobear'.
When a drug runner's plane crashes and a 500-pound apex predator finds his stash in the forest, a wild rampage ensures – while the criminals are still trying to evade rival gangs and the police. Shot largely in Wicklow, the ensemble cast includes Ray Liotta, Keri Russell, Matthew Rhys, Margo Martindale, Jesse Tyler-Ferguson, O'Shea Jackson Jr and Isiah Whitlock Jr.
THE FLASH
June 16
Advertisement
It's unclear as yet whether The Flash will actually be a good film (or at this stage, a complete one), but given all the drama and trouble around its production and its star, Ezra Miller, curiosity is high, and the film will certainly be the subject of many a water-cooler discussion. Miller stars as Barry Allen, aka The Flash, who travels back in time to prevent his mother's murder – but his journey brings about some unintended consequences, including some encounters with other DC heroes and villains, including Batman, General Zod and Supergirl.
After numerous stops and starts, and several directors being attached to the project before leaving, the final product will be directed by It and It: Chapter Two's Andy Muschietti. The film faced further delay as Miller was involved in several controversial incidents and arrests throughout 2022. The young actor has since apologised and claimed they are receiving help, and Warner Bros were reluctant to pull the film, as it is considered key to the studio's future DCEU plans.
The fact that the film also cost $200 million, and has an extended cast that includes Michael Keaton, Ben Affleck, Michael Shannon, Ron Livingston and Sasha Calle, probably also factored into that decision.
OPPENHEIMER
July 21
Advertisement
Any film directed by Christopher Nolan is going to be hotly anticipated (even after Tenet and its incomprehensible sound design), and Oppenheimer marks the director's first biopic, exploring the life of theoretical physicist J. Robert Oppenheimer, also known as the "father of the atomic bomb." Based on the biography American Prometheus by Kai Bird and Martin J. Sherwin, Nolan's film charts Oppenheimer's role in the Manhattan Project.
Between 1942 and 1946, during the Second World War, the US led a research and development programme to produce the first nuclear weapons. Starring long-time Nolan collaborator Cillian Murphy in the lead role, the film boasts an incredible supporting, including cast includes Florence Pugh, Robert Downey Jr., Matt Damon, Gary Oldman, Rami Malek and many more.
BARBIE
July 21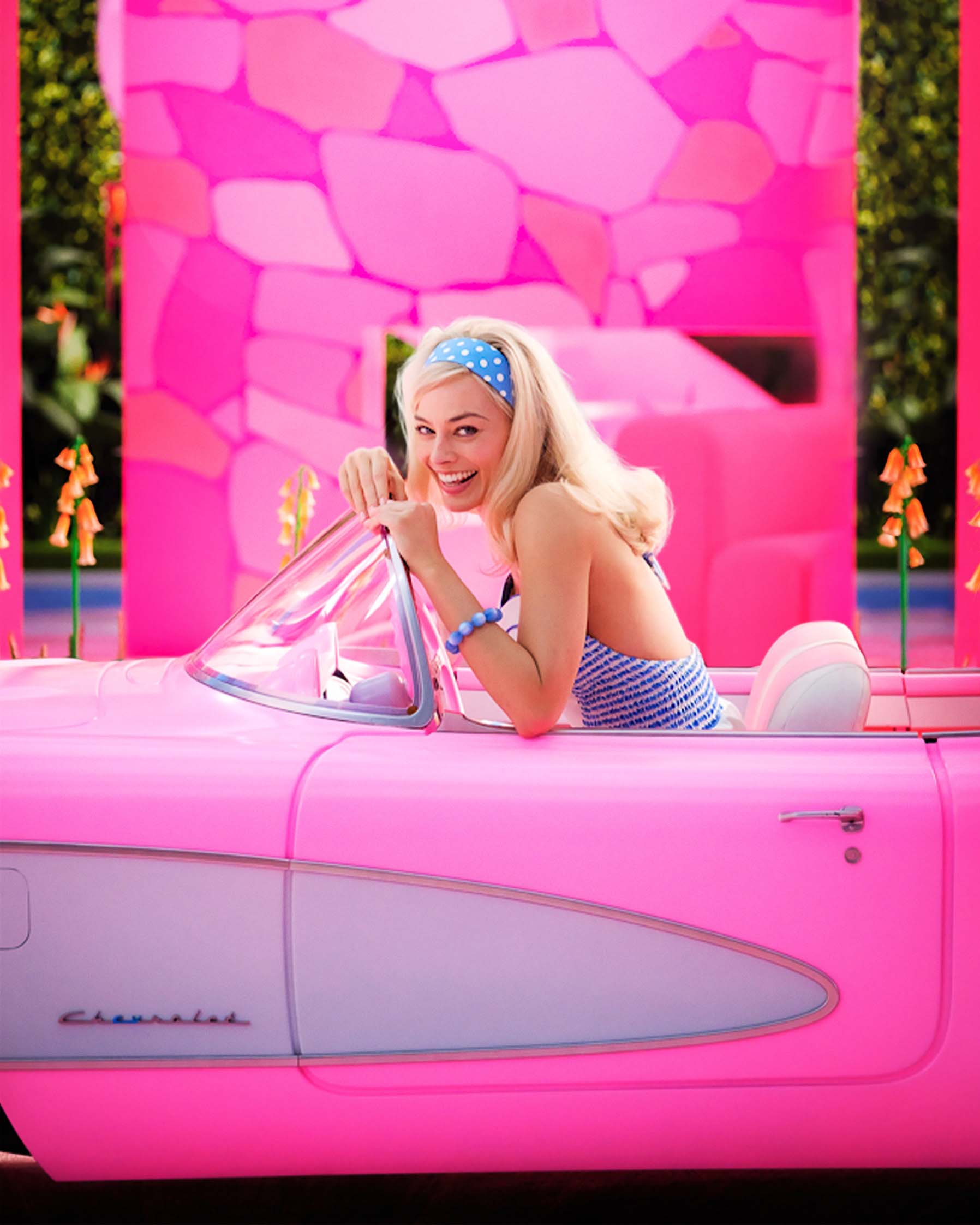 Barbie is highly anticipated, which is itself an achievement given that no-one has any idea how on earth this film will work. But if anyone can turn the story of the most famous doll in the world into a quirky, smart and insightful satire, it's director Greta Gerwig, here co-writing with Noah Baumbach.
Early press has indicated that the script combines high art and broad humour to make searing comments on patriarchy and the impact of gender roles and expectations on society – while remaining a camp romp. Starring Margot Robbie as Barbie and Ryan Gosling as Ken, the film is due to be followed with more adaptations of Mattel creations.
WONKA
December 15
Advertisement
In this Wonka origin story, Timothée Chalamet will star as the titular character, with Paddington director Paul King at the helm. The film will be a musical following a young Wonka's adventures prior to opening his infamous child murder den/chocolate factory, with The Divine Comedy's Neil Hannon writing several of the film's songs. The film also features Keegan Michael-Key, Rowan Atkinson, Sally Hawkins, Matt Lucas and Olivia Coleman.
THE COLOUR PURPLE
December 20
In 1985, Steven Spielberg adapted Alice Walker's 1982 novel The Colour Purple, which tells the story of a young Black girl named Celie Harris and explores the various issues and oppressions inflicted onto Black women in the early 20th century, including domestic violence, sexual violence, poverty, racism, and misogyny.
The film received 11 Oscar nominations, including Best Actress for Whoopi Goldberg, and marked a shift in Spielberg's career, as he moved away from blockbusters and more family-friendly fare. However, the film also received some criticism for its white gaze and depiction of rape.
This new adaptation is based not purely on the novel, but on the 2005 stage musical, with Ghanian hip-hop artist, author and Black Is King director Samuel Bazawule, aka Blitz the Ambassador, at the helm, with Spielberg and Quincy Jones producing.
Advertisement
American Idol alum Fantasia stars as Celie, with the cast also including Taraji P. Henson, Danielle Brooks and Corey Hawkins.
The Hot Press Hot for 2023 issue is out now, starring Sam Smith and The Murder Capital.