DIFF Making Waves Hong Kong Season – Nate Ki on his debut feature Back Home: "I've always been interested in ghosts and urban legends"
Hong Kong director Nate Ki discusses his brilliantly atmospheric horror movie Back Home.
Ghosts, rituals and childhood trauma combine in Back Home to create an eerie, atmospheric and layered experience from one of Hong Kong's most exciting horror directors, Nate Ki – who's coming to Dublin as part of a special season of cinema: Making Waves.
Presented by Dublin International Film Festival (DIFF), in association with Hong Kong International Film Festival – and supported by CreateHK – the Making Waves programme runs from December 1-3 at Dublin's Light House Cinema, and will celebrate the best of contemporary Hong Kong film.
39-year-old Ki is an acclaimed novelist and self-taught film director, having grown up making music videos and working on video production. He'll be in attendance in Dublin for Making Waves alongside Cyber Heist director Hing Fan Wong, and Vital Sign actor Neo Yau Hawk-Sau.
He says that growing up, he was deeply influenced by films of the '60s and '70s, and directors like Roman Polanski and Stanley Kubrick, as well as '90s Japanese horror films. He was also really affected by traditional Chinese folk stories that were eerie and scary and, like many fairytales, sought to teach children lessons about the world.
"I've always been interested in ghosts and urban legends," says Ki through an interpreter. "Not just because of the jump scares, but because of the core meaning behind the story. Growing up, the folk stories we heard all had messages, like respecting all people, not stealing, being kind to people less fortunate than you.
"But a lot of the stories told these lessons in frightening ways, showing what happens children who break the rules. I wanted to learn about that kind of storytelling – stories that can stay with you and haunt you for a lifetime."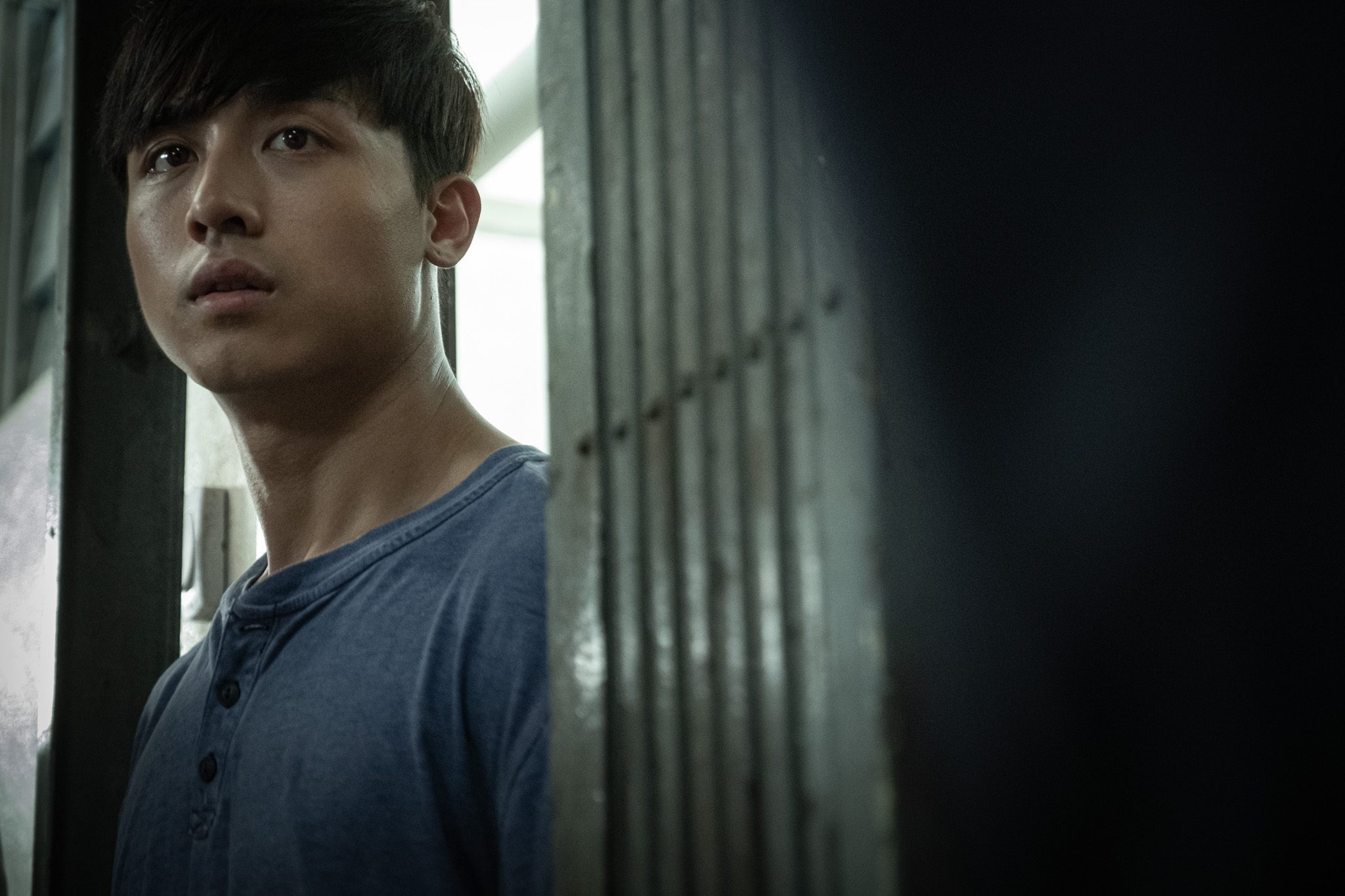 Ki says that while a lot of Chinese horror has traditionally focused on jump scares and ghost stories, he's interested in blending these elements with horror that is more emotionally, psychologically and socially charged. "I love what companies like A24 and Blumhouse are doing," he notes, referring to the production companies behind films likes Midsommar and The Purge.
Back Home is certainly layered with traditional horror elements as well as social commentary. Starring Cantopop icon Anson Kong from the boyband Mirror as Heung Wang, the film sees Heung return from to Hong Kong from his new home in Canada, when he hears that his mother (Bai Ling) has attempted suicide and apparently cut out her own tongue. Back in the shoddy apartment block where he grew up, Heung is suddenly overcome with disturbing childhood memories. He also begins witnessing eerie events around the apartment block, hearing children's voices and hearing of several other suicides.
The social difficulties facing young people in Hong Kong are alluded to and will feel very familiar to young Irish people, as mental health issues go unaddressed, the radio plays broadcasts about a housing crisis, and older generations seem oblivious to lack of societal support offered to young people. Ki, who lived on Victoria Island in Canada for a year in his twenties, wanted to explore the shift in perspective that happens when you return home after living somewhere else.
"It's about strange feeling that someone might have when they return, the almost unfamiliar familiarity," he considers. "It's about how memories come back, but also seeing the place with fresh eyes. For Heung, he sees the apartment block where he grew up very differently now. It's unnerving, but he is also overcome with bad memories from his childhood with his mom."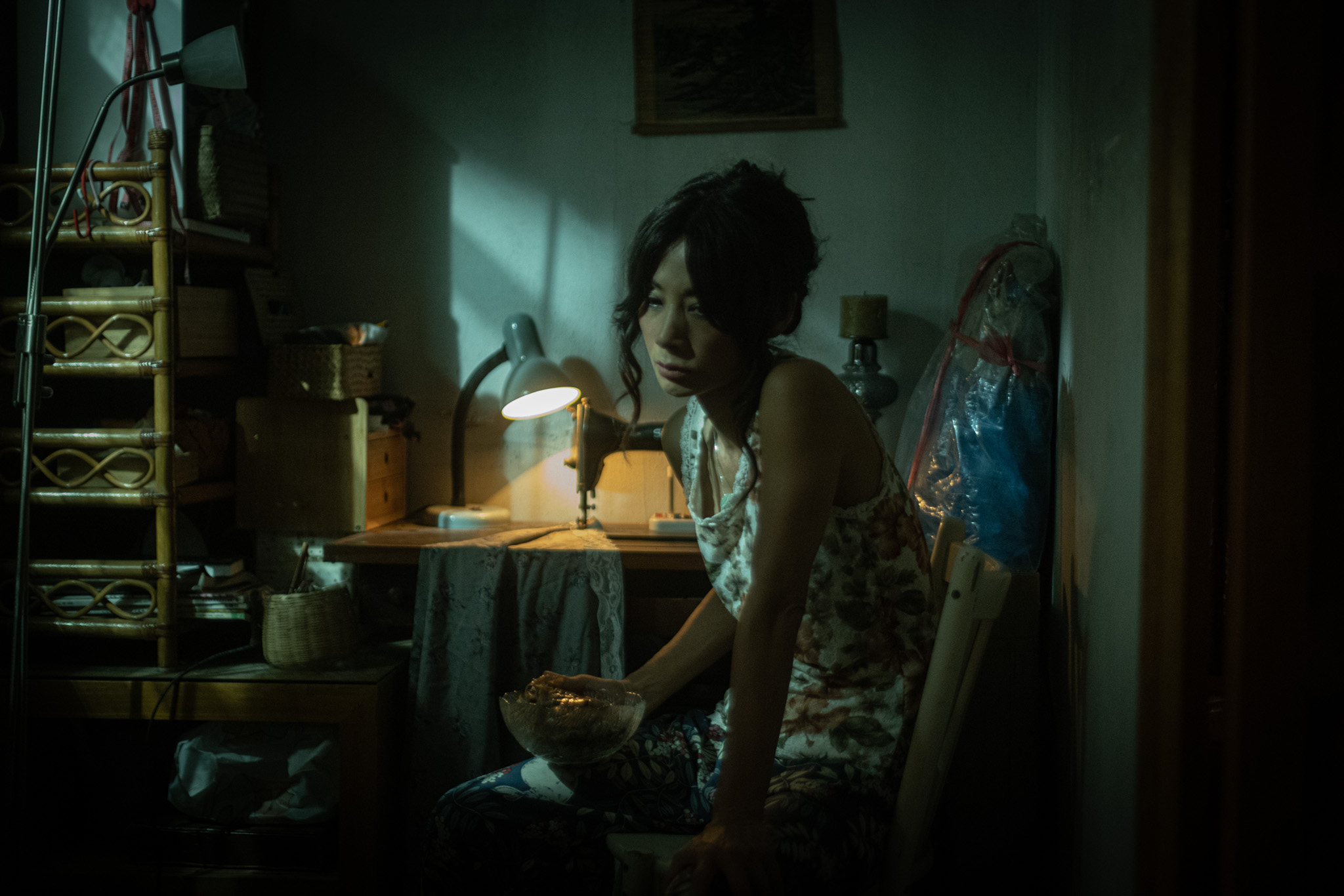 Paper art plays a big role in the film, as Heung's elderly neighbours make elaborate, colourful paper houses and even life-size paper people. The cheerful hues and elaborate detail provide a much prettier portrait of life than the grim, grey and murky environment of the apartment block.
Ki explains that this is based on a Chinese tradition of making paper items for relatives when they die, so they can bring them wherever they go. "It's to create this beautiful and perfect world that maybe they couldn't achieve when they were alive," says the director.
The paper figures then begin to haunt Heung, who can't seem to make any kind of life in Hong Kong. The image of his mother's missing tongue also becomes an important metaphor in the film, as silence cloaks everything in Heung's life. He doesn't feel able talk about his childhood, and the older people around him don't seem to want to speak about the various societal issues destroying the spirit of the community.
"I wanted to explore how normalised it can be for people to see something, but just to pretend that it never happened," says Ki. "It creates a disconnect from reality, because either you're denying other people's experience, or your body and soul knows you have experienced something, but you're stopping your mind from acknowledging it. How do these issues then make themselves known?"
Back Home is playing as part of the DIFF Making Waves Hong Kong Season, and will screen at 20:30 on Saturday, December 2, at the Light House Cinema in Dublin.
Book your Making Waves tickets now here.