Dave Grohl: "It's inevitable that after 10 or 15 takes, you're gonna end up in this wild world of improvisation, which we kept a lot for the Studio 666
Foo Fighters have returned with a rip-roaring new horror-comedy flick, Studio 666. A fearless Paul Nolan ventures into the band's haunted LA mansion for an audience with Dave Grohl. Also up for discussion: The Exorcist, Slayer, Liam Gallagher, Slash and Lemmy.
A man with a famously intense work ethic who continually seeks out new challenges, Dave Grohl has remarkably added even more strings to his bow during the two years of the pandemic. Last year, of course, saw Foo Fighters release their latest album, Medicine At Midnight, which proved yet another international chart-topper.
In 2021, Grohl also authored The Storyteller, a well-received anecdotal look back at key moments in his life and career. And now, having previously directed both the TV series Sonic Highways and a couple of feature documentaries – 2013's Studio City and last year's What Drives Us – Grohl has stepped in front of the camera, playing the lead in Foo Fighters' brand new horror movie, Studio 666.
Based on an original idea by Grohl himself, the movie was co-written by Jeff Behuler and Rebecca Hughes, and directed by regular Slayer collaborator BJ McDonnell. It finds Grohl and his bandmates decamping to an Encino mansion to record their 10th album, only to discover that it was the site of a supernatural massacre several years previously, when the singer of a metal band called Dream Widow – having been possessed by demons – ended up slaughtering his bandmates. 
When Grohl himself becomes possessed by the demons, it's the cue for all manner of grisly action, with the other band members being picked off – excuse the pun – one-by-one. But if the Foos are brilliantly executed, so is the movie itself. A pleasingly gory effort that tips the cap to horror classics like The Exorcist and The Shining, the movie is also laugh-out-loud funny, with a strong, Tarantino-style strand of absurdist black comedy. 
Playing a hilariously egotistical version of himself, Grohl's ambition in the flick is to complete an instrumental doom metal jam (running time: 45 minutes), which he explains to his bandmates is written in a new key he's discovered, L sharp. Said bandmates, meanwhile, spend the movie rolling their eyes at their narcissistic band-leader, and squabbling over a variety of domestic chores.
Advertisement
There's a romantic subplot involving keyboardist Rami Jaffee and next-door neighbour Samantha (Whitney Cummings); an incinerated roadie played by Slayer's Kerry King; and a soon-to-be-legendary cameo from Lionel Ritchie, who materialises when Grohl writes a "new" tune completely identical to 'Hello' ("That's my fucking song!" rages Ritchie).
But first things first: did Grohl always have the ambition of making a horror movie?
"I didn't," says the characteristically friendly frontman, over Zoom from the Foos' LA studio, as he puts out a cigarette and pushes aside the ashtray. "In 2019, I got a text from a friend of mine who works in the industry. He said, 'I just got out of a meeting with these people who want to make a horror film with the Foo Fighters.'  My friend doesn't even work for the band. I said, 'That's the most ridiculous fucking idea I've ever heard in my entire life! It's so stupid, there's no way they'd ever do that.'
"At the same time, we were writing and demoing Medicine At Midnight. We'd rented this house in my neighbourhood so we could set up a little studio, which is the house in the film. I was sitting there writing some music and I thought, 'Wait a second, we already have the house. We might as well finish making the record, take a couple of weeks off, and shoot some really low-budget, quick slasher film just for fun. So I came up with this ridiculous premise, which is, 'Foo Fighters move into a haunted house, I become possessed, I kill the whole band and then I go solo.'
"I handed that off to the people I work with, and it turned into a full-length, feature horror film. Which is not something we ever aspired to do, but it just snowballed into this huge project. We ended up loving the process of making it – it was really fun."
In some ways, Studio 666 seems a logical step for Grohl, given that right from his earliest days as drummer with Nirvana, he has demonstrated a notable comedic flair in interviews and public appearances. How much input did he and Foo Fighters have into the humorous aspects of the movie? Was there much improv?
Advertisement
"Well, the screenwriters are actually rock and rollers," explains Dave. "We know them and they've been in the music scene for a long time. So they understand the group dynamic, and rock bands and rock music. Rebecca, one of the screenwriters, came over to the house when we were making the record, just to observe the relationships between the guys in the band, and see what it's like when we're actually creating music. 
"She then wrote a lot of that into the script. Although it's a much more exaggerated, terrifying version, there are a lot of rock and roll clichés in the movie. Like, when you walk into a room, you clap to hear the acoustics. Everybody does that – it's total bullshit, it means nothing, but everyone does it! And then writer's block and creative tension, things like that. A lot of the script and the movie plays with these OTT rock and roll clichés. 
"And then, of course, we took from a lot of our favourite classic horror films, like The Amityville Horror, where there's a portal to hell in the basement. Or you can see parallels with The Shining, where we're all in isolation, and someone goes crazy and starts killing everyone. And there's possession, like in The Exorcist. So we just drew from a little bit of real life and a little bit of horror fantasy."
As Grohl notes, the band were also able to draw on their own natural chemistry.
"We had a script and lines to say, which is the hardest part," he considers. "Because if you put the six of us in a room together, we're like a comedy troupe anyway. And that's everywhere we go, whether it's backstage or in the bus. So it's inevitable that after 10 or 15 takes of something, you're gonna end up in this wild world of improvisation, which we kept a lot of for the movie."
For me the comedic high point of the movie – and possibly the year, along with a few standout moments from Toast Of Tinseltown – occurs when a couple of the Foos consult a book of occult mythology, looking to see if Grohl is displaying the classic signs of demonic possession. 
They list off the usual indicators, like speaking in tongues and projectile vomiting, before arriving at an unexpected item: incessant masturbation. There follows a cutaway scene where Foo Fighters guitarist Pat Smear – complete with shower-cap – hammers furiously at the door of the mansion bathroom, where Grohl has ensconced himself. It's a memorably hilarious sequence.
Advertisement
"There's a lot of really choice moments!" the singer chuckles. "But I remember when I read the first draft of the script, I laughed hysterically. I went, 'Oh my god, they understand our sense of humour, this is great!' Sometimes it felt like words were being put into your mouth, but I'm glad those were the words given to us. A lot of it is incredibly ridiculous."
Foo Fighters also enjoyed another notable coup by securing the involvement of horror maestro John Carpenter, the director of such classics as Halloween, The Thing and Big Trouble In Little China. As well as contributing a trademark eerie synth theme for Studio 666, Carpenter also has a cameo as a producer. Whose idea was it to get him involved?
"Well, this is the craziest story of the whole thing," reflects Grohl. "There's some really great cameos: Kerry King from Slayer is our roadie and Lionel Ritchie shows up. But the John Carpenter thing is the craziest, because our lighting guy Dan, who comes on the road with us, also did lights for John Carpenter when he went on tour to perform music from his films. 
"So I told Dan we were making a horror film, he was like, 'Oh man, I know John Carpenter! You should email him and see if he'll make a cameo.' I'm like, 'There's no fucking way he's going to make a cameo in our stupid movie!' But I emailed him and said, 'Hi, my name's Dave, I'm in a band called Foo Fighters. We're making a horror film and we have a mutual friend.'"
Carpenter's reply had an unexpected twist.
"He emailed back, saying we had taken his son's band on tour like 15 years ago," Dave continues. "Daniel is his son. I didn't know that they were related or that there was any connection. But he said, 'You treated his band so well on tour and took care of him. Not only will I be in your movie, I'll write the theme song for it.' It was a total coincidence, I had no clue. We were all of a sudden blessed with the genius of John Carpenter for our first horror film. It could not have worked out any better."
There was also an interesting twist to the Lionel Ritchie cameo.
Advertisement
"It was the screenwriters' idea, but they didn't realise that I'm actually friends with him!" says Dave. "I read the script and I was like, 'Oh my god, I know that dude!' I literally just texted him and said, 'Hey man, we're making a horror film – do you wanna be in it?!' He was like, 'Absolutely, my brother!' And that was it – it was that easy."
When push comes to shove, what's Dave's favourite horror movie of all time?
"The Exorcist," comes the instant answer. "Without a doubt. I remember watching it as a kid. The thing about The Exorcist is that it was filmed in Washington DC, and I grew up right over the bridge from there. So when I was a punk rock kid, we used to hang out on the weekends on those steps. There was this fuckin' liquor store next to the steps called Dixie Liquor – they'd sell beer to like a fuckin' 10-year-old.
"So we'd walk in there and buy a bunch of beer, and just sit at the bottom of those steps and drink every weekend. But to this day, I still think The Exorcist is the most terrifying movie of all time, without question."
While I agree with Dave on that one, I also ride hard for The Exorcist 3 – written and directed by the author of the original novel, William Peter Blatty – which contains the single most hair-raising jump-scare I've ever seen. Has Grohl seen the movie?
"Yes, and 3 is actually a good one," he nods. "I like 2, which is really great, but I do like 3. I've seen the three of them, but you can't beat number one. And you have to consider what that movie represented at the time, when it came out in the early '70s. There was nothing like it. You didn't have any movies where this sweet little girl was like, 'Your mother sucks cocks in hell!' That really fucking flipped everyone out so hard, and it still holds up to this day, I love that movie."
Indeed, there is an overt tribute to The Exorcist in Studio 666, courtesy of subliminal inserts of demonic faces that hark back to William Friedkin's masterpiece. As Grohl acknowledges, there are also allusions to other horror classics.
Advertisement
"The Shining is in the mix as well," he says. "Actually, there's a really good shot of Will Forte, who plays the delivery guy, when he walks to the house. It's a foggy night and the light hits him just like the priest from The Exorcist. When we were lining it up, we were like, 'Oh my god, you really have to do a shot that really pays tribute to that Exorcist scene.' But yeah, all of us grew up watching those classic horror films, so there are elements of all our favourite movies throughout this film. It's hard not to nod to all of them when you're making something so ridiculous!"
When it comes to the Spinal Tap-like, 45-minute doom-rock epic Grohl labours to complete throughout the movie, I wonder is it based on a particular band?
"When I'm at home and I've got nothing to do, I usually just record instrumentals all day long," he says. "So I have a bank of all this music; some of it's really heavy, some of it's really beautiful. And the director said, 'Hey man, we need a 20-minute song – do you think you could record that today?' I was like, 'Oh god!' And I kind of picked from about eight of these really heavy instrumentals, came in here to the studio, and spent the afternoon putting them all together. It has a crazy Latin name, and that's the song you hear in the film."
Did the other members of Foo Fighters take much convincing to be in the movie, or were they as up for it as Dave?
"I think they're used to me approaching them with outrageous ideas at this point," he says. "It has been 26 years, where it's either a silly music video, or a documentary series, or whatever. If they see me glowing with a new idea, they realise it will probably come to fruition at some point. As we were formulating the premise for the movie, we would just sit around spitballing and laughing. We'd go, 'Oh, you know who the murderer should be?' That kind of stuff. 
Advertisement
"So, in a way, it really is this collaborative thing. But more than anything, if I start to march into battle, those guys always have my back."
As mentioned earlier, Studio 666 director BJ McDonnell has done quite a bit of work with Slayer, and the thrash icons' guitarist Kerry King also makes an appearance. What sort of influence have the band had on Grohl?
"In the early '80s when I discovered punk," he recalls, "I was just searching for the fastest, most distorted, abrasive and dissonant music I could find. And around that same time, I discovered this whole underground metal scene. I had this mail order catalogue that just had names of bands, and you could order the cassette for three or four dollars. This was like 1983. I bought the first Metallica cassette and I was looking for bands that seemed the most wicked or dangerous.
"Slayer's one of those bands where you just have to say their name, and you immediately know what they represent. Beyond being an amazing group of musicians, they just pushed everything further and further than anyone else did. So I'm a lifelong Slayer fan."
In addition, the darkly subversive iconography of Slayer is also unbelievable, whether it be the album covers, the videos or the t-shirts.
"Yeah, when you see someone with a Slayer shirt," says Dave, "you immediately know like, 'Watch out, that person is fucked up – this is fucking crazy.' (Laughs) Unless it's a Kardashian or something!"
Speaking of other bands, there are also a couple of friendly jabs at Coldplay and Pearl Jam in the movie.
Advertisement
"First of all, we're the band at the festival that goes knocking on doors and making friends with everybody," says Dave. "If I don't know you, I will come knocking on your door with a bottle of whiskey, and by the end of the night, we're gonna be best friends. That's kind of the way it goes. So, we're friends with all of these people, we've known all of the different bands for a long time. In some way, it's our place in this world to poke fun, not only at the bands and the people, but at the entire rock and roll experience.
"That's what we started doing with our videos 25 years ago. We take our albums very seriously and we take our live shows very seriously. But with everything else, we're the bad kids smoking cigarettes on the playground after school. That's just how we roll."
Having built up an extensive directorial CV at this stage, could Grohl have imagined himself as a filmmaker in another life? And is it an area he wants to do more in?
"I don't know, I really love doing documentary work," says Dave. "That's really rewarding. Because not only am I doing it to inspire other people to fall in love with music, but every time we finish one, I've fallen even more in love with music. So whether it's Sound City, Sonic Highways or What Drives Us, I'm just as much a fan and an audience member, as I am an interviewer and director of the movies. So when I sit down and talk to Dolly Parton, or Chuck D or Buddy Guy, I don't hold questions – I just have this conversation.
"I walk away from each of those interviews knowing more, feeling more fulfilled. So as far as making feature films, this was an experience and it was really fun. My responsibility was very little, I just had to act like myself, although I was possessed. But it's such an involved process, I don't know if I have the attention span, to be honest."
Looking ahead to the rest of 2022, Grohl remains as busy as ever. In addition to Studio 666, Foo Fighters are heading back out on the road to promote Medicine At Midnight. Recently, meanwhile, the Foos frontman co-wrote and played drums on a new Liam Gallagher track, 'Everything's Electric'. Although a huge Oasis fan, I have to confess to Grohl that I've always been more a Blur man. 
In fact, with Nirvana and Blur being my favourite groups, I've long harboured an ambition to convince Grohl, Krist Novoselic, Damon Albarn and Graham Coxon to record a one-off supergroup EP, produced by Trent Reznor.
Advertisement
For me, it's a thought experiment on a par with speculating what would happen if Messi played with Ronaldo. And don't get started on how exciting it would be if Foo Fighters took perhaps my favourite current band, stoner-rock geniuses Uncle Acid & The Deadbeats, out on tour.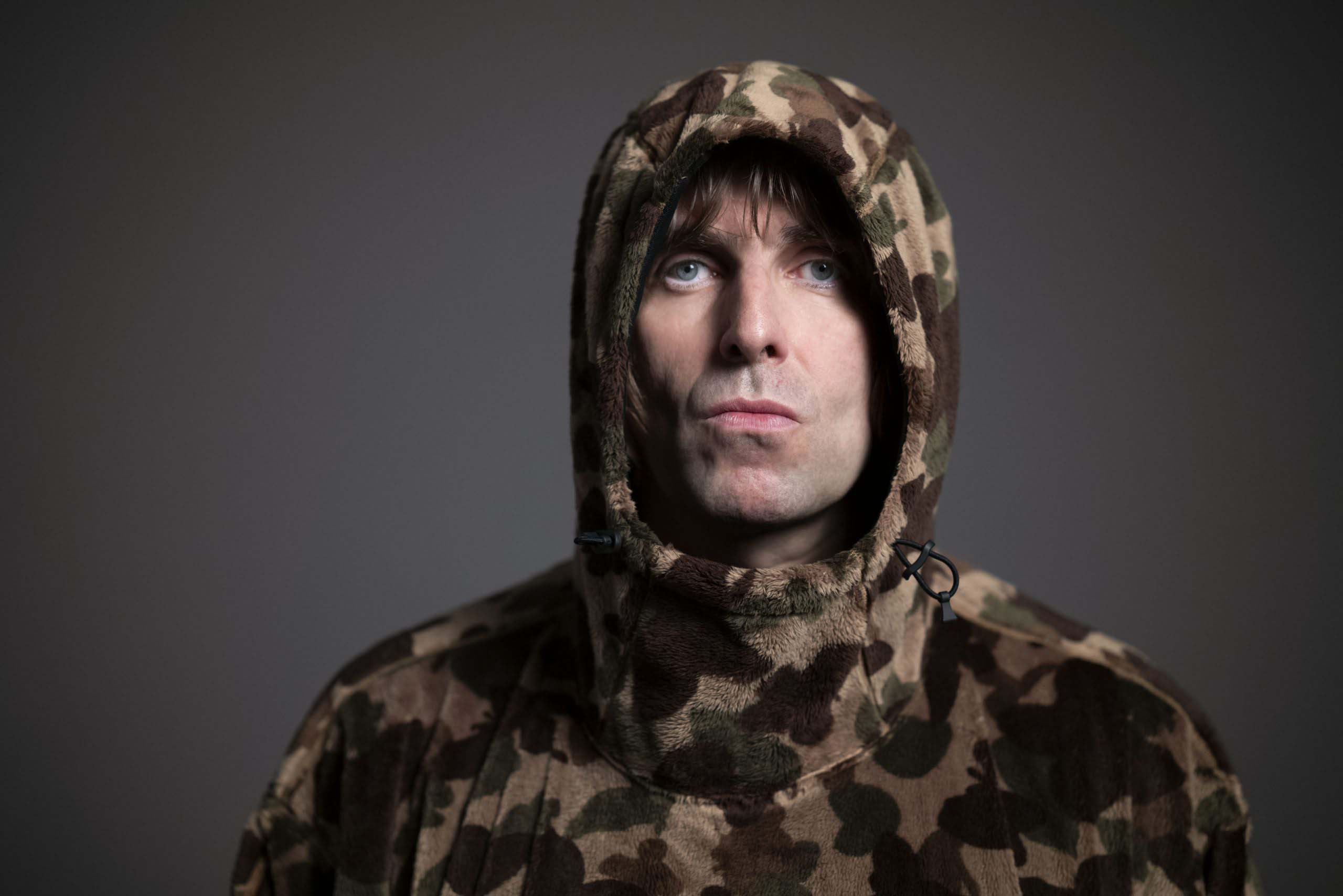 As the man says, we're working on all of it! But what can Dave tell us about the Liam collaboration?
"Well, the biggest Oasis fan in our band is Taylor," he says. "He really loves them. I'm more a casual Oasis fan. I loved the songs I've heard and the songs I know. But we've played with Liam over the years a bunch of times. I love a good 30 minutes with Liam over a drink backstage – it's one of the best things you could possibly have happen to you in your entire life! And I'm friends with the producer Greg Kurstin, he's done our last couple of albums.
"Liam needed a beat, he needed a song. And so Greg did most of the work. The drums are easy, man – it happens like that. So that was all Greg and Liam. I basically laid down a big-ass beat and that was about it. But I loved the result. When I finally heard the song, I was like, 'Of course, this is classic, this is great.'"
Finally, I mention that before Xmas, I was lucky enough to visit the "Lemmy Lounge" at the Rainbow Bar in Los Angeles, named in honour of the late Motörhead icon, a great friend of Grohl's. A number of years back, Grohl backed Lemmy on an absolutely annihilating live version of 'Ace Of Spades', with guitar duties handled by another of this issue's Hot Press interviewees, Slash.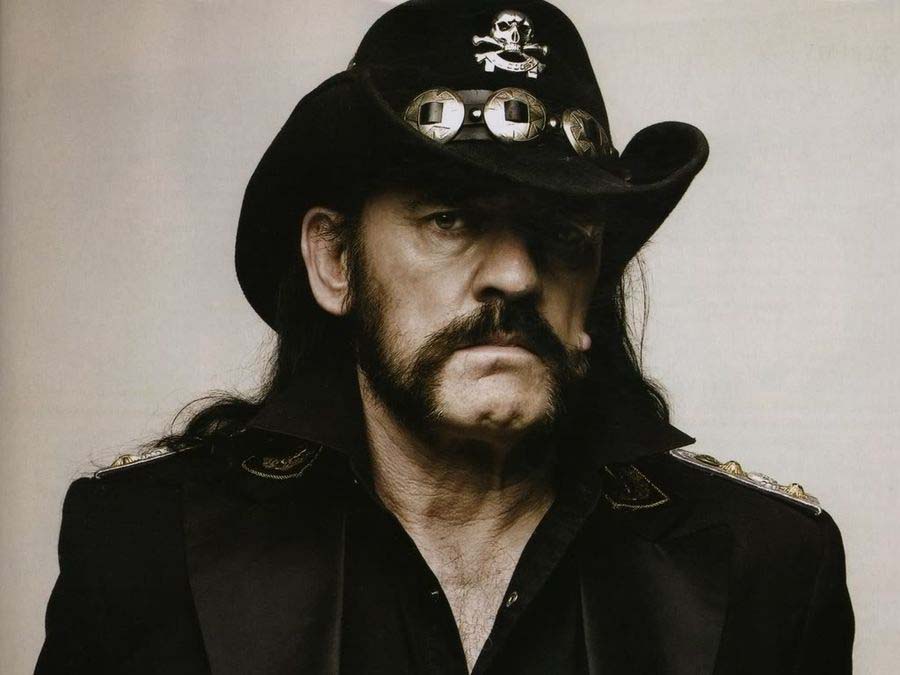 Advertisement
To this day, the performance is possibly the most badass rock and roll thing I've ever seen in my life.
"You know, the best thing about that night was hanging out with Lemmy and Slash," says Dave, "and feeling like… the thing that we all had in common was that we're lifers. We just love playing rock music, from children to now. Lemmy was so funny, and so generous and kind, and a pleasure to be around, that we all basked in his glow when we were together. 
"There are times when I pinch myself and go, 'Wait a minute – I jammed with Lemmy and Slash at the same time?!' If you had have told me that shit when I was 15 years old, I'd be like, 'Get out here – there's no fuckin' way!'"
• Studio 666 is in cinemas from February 25.
Revisit Foo Fighters' February 2021 interview on their latest album here.
RELATED