By: Roe McDermott
Acclaimed director Gurinder Chadha discusses her stunning new film Blinded By The Light, in which a British-Pakistani boy in '80s Luton finds sanctuary and inspiration in the music of Bruce Springsteen.
Set in 1987, during the austere days of Thatcher's Britain, Blinded By The Light is a coming-of-age story about a teenager who learns to live life, understand his family and find his own voice through the words and music of Bruce Springsteen. Javed (Viveik Kalra) is a 16-year-old British Pakistani boy growing up in drab industrial Luton. It's 1987, unemployment and the National Front are on the rise. Javed feels trapped. All he dreams of is escape.
He wants what all teenagers want - a girlfriend, the freedom to go to parties - but most of all he wants to be a writer. Through exhilarating musical sequences, we see how Javed relates Bruce's words about feeling trapped in New Jersey to his own life in Luton. With such a layered, nuanced, and ultimately joyous story to tell, there was really only one director who could make this film. Gurinder Chadha is known for her classic coming-of-age film Bend It Like Beckham, as well as Bride And Prejudice, Angus, Thongs And Perfect Snogging, and the new historical TV drama series Beecham House.
Chadha brings her personal, multi-faceted perspective to Blinded By The Light - along with a lifetime love of Bruce Springsteen. As a teenager, Chadha worked in the record department of Harrods, and was introduced to The Boss' Born To Run by a co-worker.
"The first thing that struck me was that there was a black guy and a white guy, laughing together, looking intimate and friendly," recalls Chadha. "I loved the symbolism."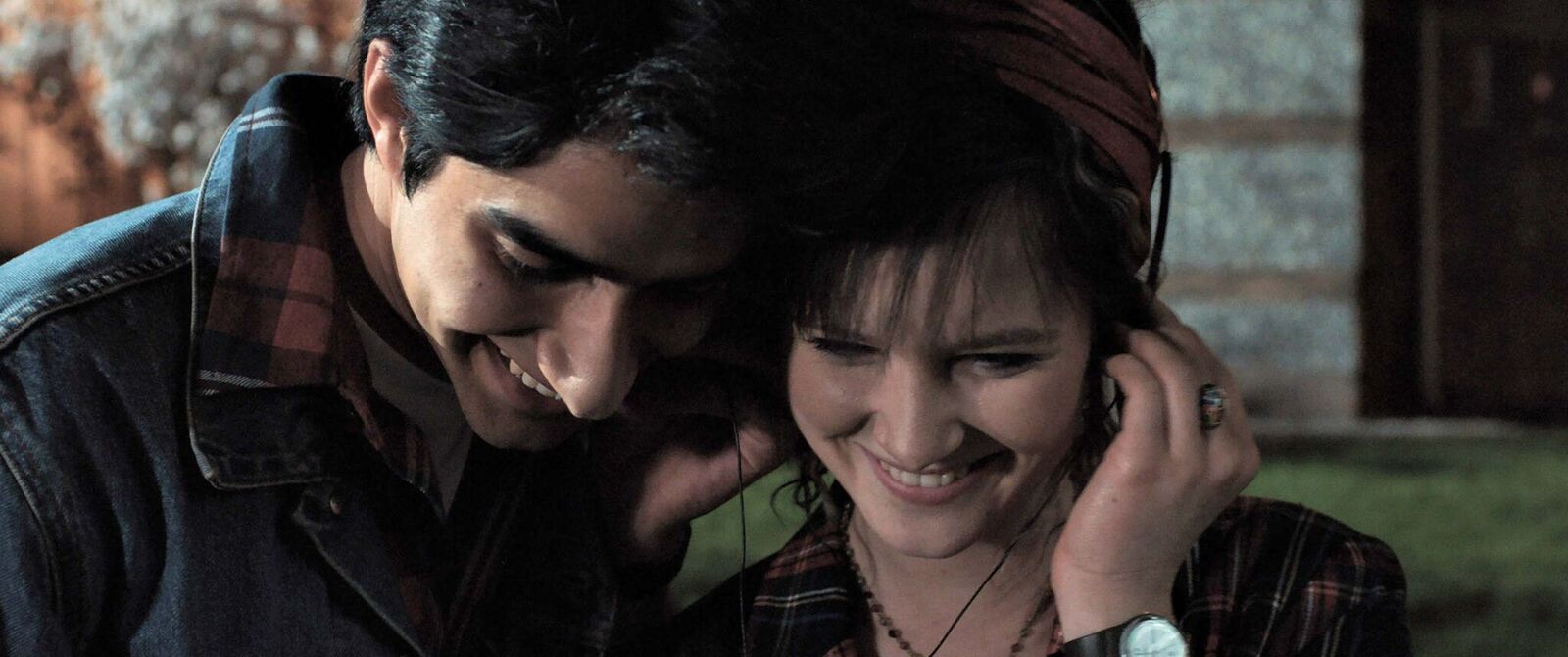 Advertisement
Chadha immediately became a Springsteen fan - but she was nothing compared to her friend, journalist Sarfraz Manzoor, whose celebrated memoir, Greetings From Bury Park, chronicles his experiences as a British Muslim boy growing up in 1980s Luton, and the impact Springsteen's lyrics had on him. "We thought we were the only two Asians in Britain who were Springsteen fans!" laughs Chadha. "I read his memoir, obviously as a Bruce fan. I said 'I can make this into a film, but with some changes.' He was protecting his family and parents a lot - which is what we do.
"Sarfraz was doing that thing we do as Asians where, if we're writing about ourselves, we want to protect ourselves and protect our community against stereotypes and any damaging preconditions that people might have. I did it in Bend It Like Beckham - I didn't want the parents to come over as draconian or overly strict. Mine were very lovely, they just didn't want me to do certain things, as an Indian girl.
As one might expect, Springsteen's rich lyrics provided a real source of creative inspiration.
"The job was really about taking Bruce's lyrics and making them a part of the script," says Chadha. We had to ensure this wasn't just a jukebox musical - we had to make the songs an integral part of the film.
Chadha met Bruce Springsteen when she was invited to the premiere of The Promise.
"Bruce stopped and turned to Sarfraz to say "Your book was really beautiful." Sarfraz almost collapsed! Bruce said that someone sent him a copy and he loved it. I jumped in and said, "We want to make it into a film, you have to help us." I sent him the script. Tracy Nurse from Sony said "His exact words were, 'I'm all good with this.' That means go make your movie, use what songs you like."
And when Chadha showed Springsteen the final cut of the film, his reaction was even better.
"There's a scene where Javed says to his friend 'One day man, we're going to find that place, we're going to walk in the sun until, but til then, tramps like us, baby we were born to run.' And his friends says 'Did you write that? Told you your lyrics were shit!' And Bruce laughed his head off at that.
Advertisement
The film may have received the stamp of approval from The Boss himself, but people will find that the film resonates on many different levels - including Chadha's depiction of a country divided by bigotry and fear.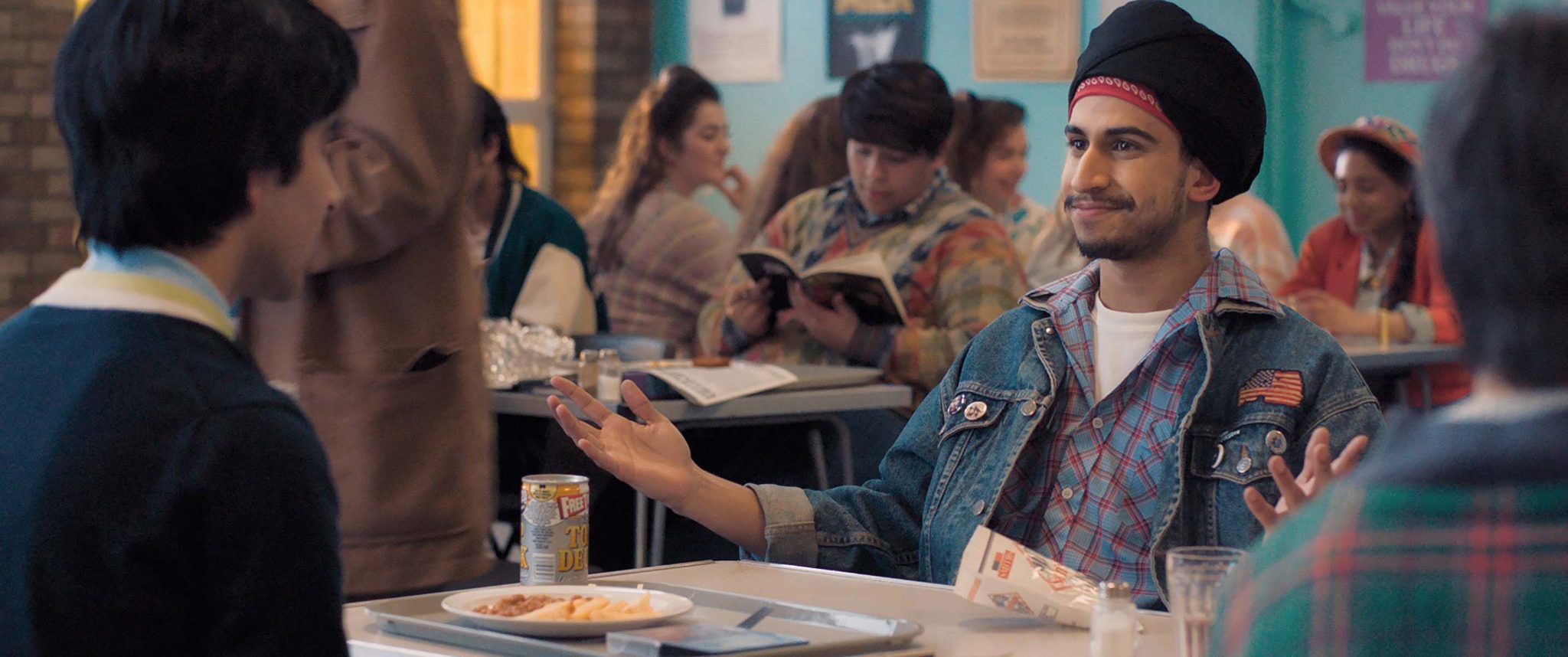 "When I sat down to write the film, it was during Brexit, and I was so upset by the xenophobia that had been created there, deeply upset, and that is what you see channelled in the film," explains Chadha. "It's all about divisions, about the rise of hate which we're seeing now - Brexit, Charlottesville, the growing rise of the right across Europe. I thought I have to make this film now, to remind us of why we don't want to go there again. And to remind young people that this is what it was like, and why we need to not go back there. That was the mission of what I set out to do.
The parallels between Luton in the mid-to-late '80s and today are evident: unemployment, class divides, and of course the rise of far right groups. The National Front play a role in Blinded By The Light, most notably when one of their rallies coincides with Javed's sister's wedding day.
"The popularity of the National Front back then was quite a sad chapter for people like me," recalls Chadha, "but we wanted to capture that and paint it from our perspective. So we had about 300 extras, with heads shaved and covered with racist tattoos, playing NF supporters and we reconstructed a march."
The cast and crew were taken aback when they first saw it. It was very shocking.
"The very first take was a big high shot across the marchers to find the wedding cortège," continues Chadha, Òand everyone just stopped for a moment because it really did take you back, seeing all the National Front guys Sieg Heiling. After that we all got used to it and pushed to capture the intensity of those marches. Actually, then I was telling them to 'act' more racist chanting their slogans."
Advertisement
The scene had a pronounced impact on some of the actors playing NF members.
"It turned out that some of them were getting quite upset about playing National Front members. I ended up painting swastikas on the wall myself because some of the art department felt really uncomfortable about it."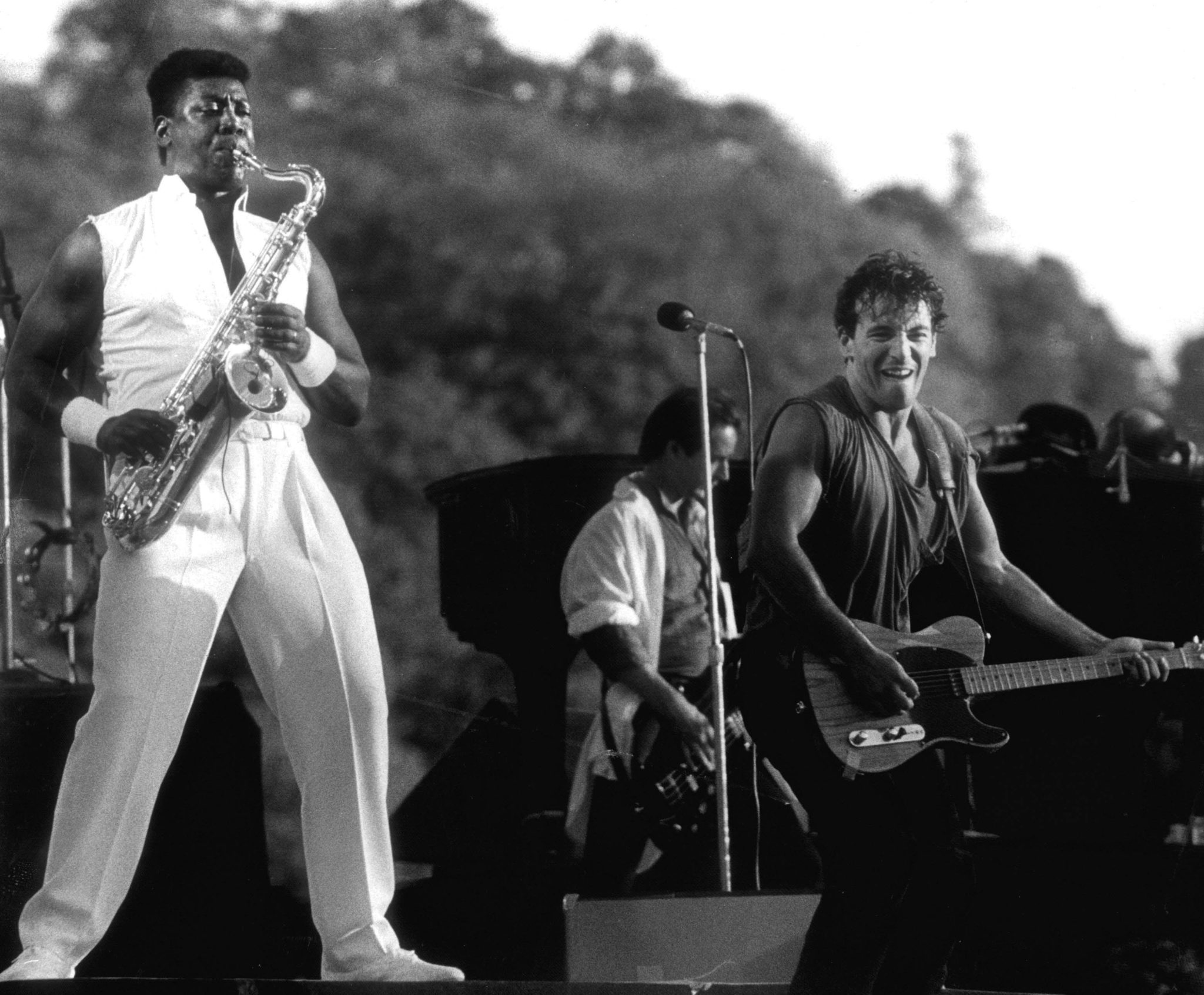 But even though Chadha doesn't shy away from the darker political themes, she's proud that Blinded By The Light is still a feel-good film. "It's just a man's philosophy about life -Bruce's philosophy - which is simply that we don't win unless we all win, and to look out for the people below you. There are so many messages in Bruce's music about how to live life - with struggle. That's the thing, it's never cheesy. He's saying that life is hard, there's a lot of injustice, but within that, you can find your way."
Chadha has directed some of the most beloved British films of the past 30 years. But her achievements are rarely recognised.
"I'm a woman, I'm a product of the diaspora, I'm British and I'm Asian...What I do is not really valued by the people who make the decisions about who the 'great' filmmakers are, and what perspectives we should be talking about," she says candidly.
"Because I talk about girls and female empowerment and what it feels like to be told what we have to do, rather than doing what you like - how we circumvent the obstacles put in front of us to achieve our goals. And I don't think that's valued. My films, like Angus, Thongs And Perfect Snogging, are all taught in schools, because they do portray the struggles of being a young girl. But like a lot of work by and about women, they don't make it into wider cultural conversations."
Advertisement
THE SINGALONG & THE SHORT OF IT
With Blinded By The Light about to hit cinemas, we take a look at a selection of classic musicals from throughout the years.
The Blues Brothers (1980)
Let's start with a classic. John Belushi and Dan Aykroyd star in this 1980 film as the titular Blues Brothers, Jake and Elwood. The screenplay was developed from a Saturday Night Live sketch in which the two comedians act as a revivalist band. John Landis' movie combines typical SNL humour with famous soul and blues tunes, including hits by Aretha Franklin, James Brown, Ray Charles, John Lee Hooker and others. The Blues Brothers revives these songs with loads of energy and enthusiasm, remembering not only musical legends but also creating a joyful experience for the audience.
Sing Street (2016)
Following the success of Once, Irish director John Carney produced a touching, charming and honest musical with Sing Street. Set in the '80s, the film deals with Dublin teenager Conor (Ferdia Walsh-Peelo), who tries to impress a girl by forming a band. The story is as simple as it is effective, with the drama played out against a soundtrack of pure '80s nostalgia. Sing Street perfectly captures the angst and awkwardness of adolescence, with tunes by The Cure, Duran Duran and Spandau Ballet underlining the emotional difficulties teens have to navigate.
8 Mile (2002)
Eminem is a masterful lyricist and MC. But who would have thought that the Detroit rapper could also act? In 8 Mile, which is partly based on Eminem's life, he plays Rabbit, an up-and-coming rapper struggling with stage-fright. What makes the movie so appealing is not only the great music (after all, Eminem earned the Best Song Oscar for 'Lose Yourself'), but also the personal connection to the film's star. Boasting impressive rap battles, the movie follows its hit song's message and loses itself in the music - in the best way possible.
School Of Rock (2003)
In this 2003 musical comedy, Jack Black plays a struggling musician working as a substitute teacher to make ends meet. Of course, the Tenacious D guitarist is not your usual substitute teacher, and uses somewhat unconventional methods to teach the kids - namely, rock music. As he explains the power of the genre to his students, he simultaneously invites the audience to take a deep dive into the energy and passion rock music has to offer.
Saturday Night Fever (1977)
Few movies capture the spirit and feeling of a whole generation as perfectly as Saturday Night Fever. With a killer soundtrack by the Bee Gees and John Travolta's iconic dance moves, director John Badham created a charming and entertaining depiction of disco culture in 1977. Travolta stars as Tony Manero, a working-class man who's the king of the dancefloor on weekends. He swings his hips to hits like 'Stayin' Alive' and 'Night Fever', making all the ladies swoon in the process. Quite simply, Saturday Night Fever is definitely one of the most electrifying musical movies ever made.
Advertisement