BBC shares first images of Jamie Dornan in the Australian outback for The Tourist
Two Brothers Pictures has teased its upcoming drama with first-look images of Jamie Dornan as 'The Man'.
Irish actor Jamie Dornan is on the run in the Australian outback in first-look images of forthcoming BBC One thriller series The Tourist.
The series was created by Two Brothers Pictures (Fleabag, Baptiste, The Missing) and stars Dornan as 'The Man' desperately searching for his identity in Australia's red hot backlands.
In the teaser images, we see a bearded, shaven-headed Dornan in character, walking along a dirt road and behind the wheel of a car, suspiciously glancing back at the truck mysteriously following him. In another photo, 'The Man' is filling up a dirty pick-up truck with petrol while an unidentifiable woman sits in the driving seat.
The story centres on a British man (played by Dornan) who finds himself being pursued by a vast tank trying to drive him off the road. An epic cat-and-mouse chase unfolds, and the man later wakes in hospital, hurt, but somehow alive - except he has no idea who he is. With merciless figures from his past pursuing him, The Man's search for answers propels him through the vast and unforgiving outback.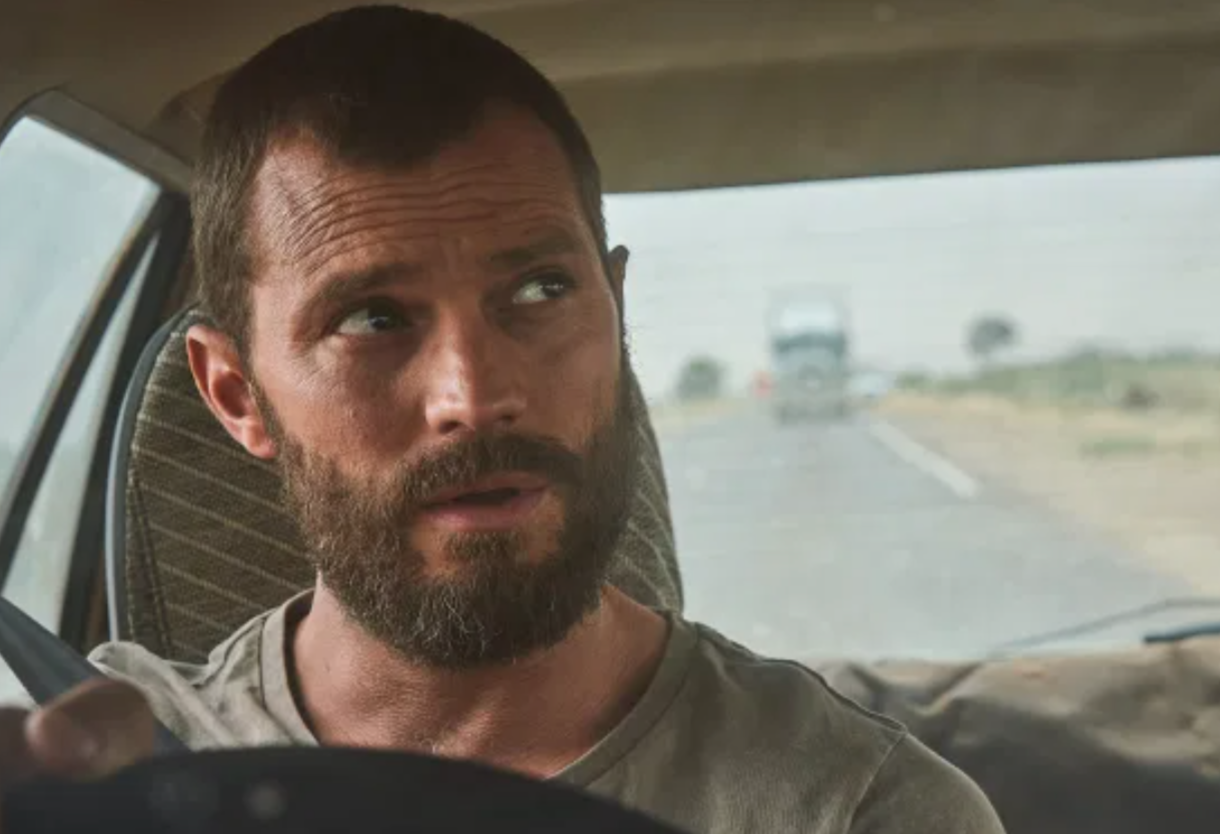 Advertisement
Other cast members includes Danielle Macdonald (Dumplin'), Shalom Brune-Franklin (Line of Duty), Ólafur Darri Ólafsson (Trapped), and Alex Dimitriades (The End). Hugo Weaving (Lord of The Rings) has exited the series, however, due to a scheduling issue. He has been replaced by Mindhunter's Damon Herriman.
Six-episode drama The Tourist has been written by Emmy Award-winning producers and screenwriters Harry and Jack Williams, who alongside Christopher Aird and Andrew Benson will serve as executive producers for Two Brothers Pictures and Tommy Bulfin for the BBC. Lisa Scott produces and Chris Sweeney executive produces and directs.
BBC One commissioned the thriller back in February 2020, announcing that Jamie Dornan was to lead The Tourist cast in January this year.