As Apple TV + launches, Ed Power takes a bite on the shows offerings and wonders how they will compete with Netflix and Disney.
The streaming wars are heating up. Disney + has just launched in North America with its Star Wars series, The Mandalorian (coming to Ireland in March). Netflix and Amazon Prime are meanwhile working on mega-epics such as The Witcher and an all-new Lord Of The Rings.
Latest to the party is Apple, which turned itself into the world's biggest company by selling us slick, pricy smart-phones and laptops. But what business does a hardware manufacturer - as Apple essentially is - have getting into streaming?
Judging by its slate of Apple TV + launch shows the question is very much up in the air. Apple has spared little expense bringing us four big-hitters. Dickinson is a YA retelling of the coming of age of macabre poet Emily Dickinson. For All Mankind chronicles the space race whilst doubling as a critique of toxic masculinity, all courtesy of Ronald D Moore aka the guy behind rip-roaring bodice tugger Outlander (your mileage may indeed vary).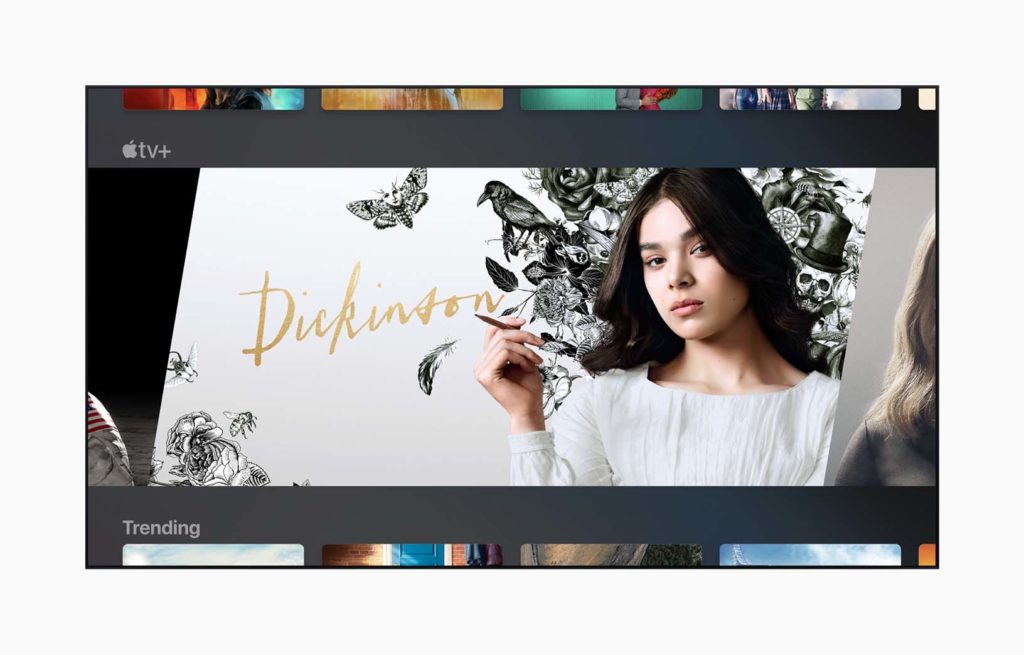 So far, however, the spotlight has focused in earnest on two properties - each of which constitutes an impressive failure in its own right. The true turkey is Steven Knight's See aka Apple's inept stab at Game Of Thrones.
Advertisement
It is, for sure, gorgeous to behold - as you would expect given the reported budget of $15 million per episode. Alas, overwrought fantasy sagas live or die by their world building and here See flubs spectacularly.
The issue is the core premise. Centuries in the future, a dystopian virus has rendered the entire population entirely blind. You might think that would rule out much in the way of sword-waving or general derring do. But no. Knight, working with Hunger Games director Francis Lawrence, brings us epic battles, including warriors on horseback and nifty knife play.
There's a glittering cast, too. Jason Momoa, aka Khal Drogo from Game Of Thrones, plays Baba Voss - which, even in a dystopian fantasy series, sounds like an anagram for something rude.
His wife has two kids - only he isn't the father (Baba is cool about this, as he is about most things). That isn't the only rude awakening. The post-apocalyptic poppets can... see (see!). You would think this would be regarded as a good thing. But in the kingdom of the blind, annoying sighted kids are the ultimate enemy. Or so decrees evil Queen Kane (Sylvia Hoeks).
We know she is evil because she wears a weirdly pointy crown (which nobody can see) and communicates with her god by fiddling with herself while listening to Lou Reed. I wish there was another way of putting that. There isn't, so deal with it please.
As you have by now ascertained, See is a hot mess. The hottest mess. Worse yet, it's also incredibly dreary. Somehow a $15 million per episode romp from the Peaky Blinders creator starring Jason Momoa as a blind warrior and Sylvia Hoeks as an evil queen who can't stop toying with herself is... a snooze.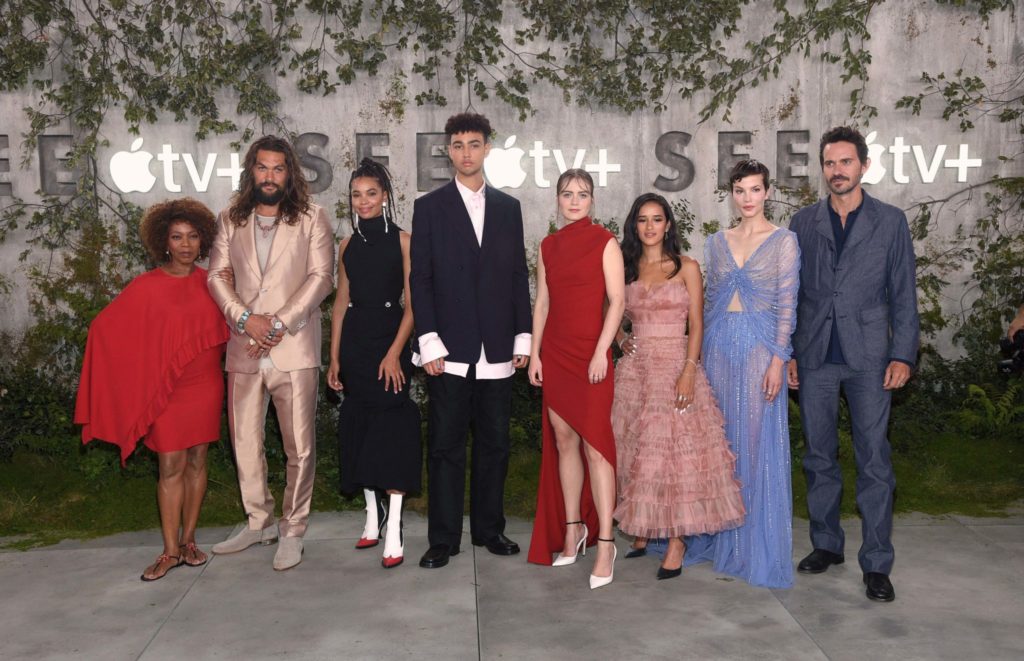 It is a relief to report that the shiniest fruit in Apple's picnic basket of content, The Morning Show, is significantly less cack-handed. This Sorkin-esque tale of skulduggery on the set of a... well, a morning TV show stars Jennifer Aniston, Reese Witherspoon and Steve Carrell and trundles along in a guilty pleasure fashion. Yet it has issues too. Production was apparently well underway when a real life American morning show was beset by a #MeToo scandal. So it was decided to switch course and incorporate #MeToo into the storyline, with Carrell's clubbable Mitch Kessler fired because of unacceptable conduct.
Advertisement
Yet side by side with this, The Morning Show wants to be a screwball workplace comedy - Aniston is hilarious as Carrell's former co-anchor - and a latter-day Pretty Woman (see anything to do with Witherspoon's hick reporter, Bradley Jackson). With an equivalent budget to See's, it's wonderful to look at and so all over the place that it achieves a sloppy charm.
But nobody would mistake it, or any of Apple's offerings, for prestige TV. A tech giant that once stood apart from the mass-market is now dashing to catch up. The rise of streaming television has brought many surprises. Apple's new status as just another also-ran is surely one of the more striking.
RELATED