Antonia Campbell-Hughes on It Is In Us All: "I just found the Donegal landscape very emotive on a much more profound level than just visual"
Antonia Campbell-Hughes has long been one of Ireland's most exciting talents, traversing mediums and defying categorisation by excelling as an actress, fashion designer and now a writer/director. In her debut feature film It Is In Us All, Campbell-Hughes explores loneliness, dislocation and masculinity against the backdrop of a desolate Donegal landscape, interrupted only by young men driving through the winding streets at breakneck speed. The deeply atmospheric, sensual and thought-provoking film stars Cosmo Jarvis (Lady Macbeth, Calm With Horses, Persuasion) as repressed Londoner Hamish, who travels to Donegal, seeking to reconnect with the birthplace of his mother. While there, a car crash with a local teenager cracks something open in him emotionally, and he finds himself drawn into a new way of being against the wild landscape.
It Is In All Of Us is emotionally nuanced and visually arresting, showing Donegal as an eerie, almost alien landscape, the characters often shown as tiny creatures traversing vast swaths of brown wilderness, or walking down seemingly endless, winding roads. "I find scale and ratio to be very evocative – like, human vulnerability in ratio to hulking landscape," says Campbell-Hughes. "I could do films like that forever."
Her interest in landscape and belonging comes from her own unique experience. Campbell-Hughes was born in Donegal but spent her school years in places like Germany, Switzerland and America before moving to London. In the past few years, she has been revisiting Ireland more, and wanted to explore the idea of dislocation and convey some of her own experiences of the Irish landscape.
"I have been spending a lot of time visiting Donegal wanting to get to know sort of this place that I apparently come from but don't know very well," says the director. "I'd been doing that drive that we see in the film, which for me, it was either from Derry airport or from Belfast airport, and I felt something. Rather than human interaction, I tend to be moved by landscapes or instances or moments or - energy sounds too spiritual, but it in actuality there are a lot of energy shifts in nature, climates; the weather affects me quite a lot. Things like that, they're the moments when my heart feels like it's going to fall out of my chest and not a lot else, and I think they're so spectacular that they're worth documenting. So this landscape, I just found very emotive on a much more profound level than just visual."
Advertisement
The director worked with her DP to ensure that the landscape became a main character in the film, and how to establish an alien sensibility throughout that was consistent." One rule she was firm on was that she didn't want any green in the film, to avoid any stereotypical representations of the Irish landscape.
"That part of Donegal specifically because it is so brown, it looks so alien, and air like you can see visual gradients in the air. And that was something I really wanted to harness and capture. There's a distance and almost tableau effect across all of the visuals to give the audience sort of like a distanced and an alien feeling. I keep saying it's a pastoral sci-fi which annoys some people, but I'm trying to convey the otherness of a place and of a person who is completely dislocated."
The dislocated person is Hamish, who Cosmo Jarvis plays as painfully self-aware; literally buttoned up in tight, pensive outfits, his posture is rigid, his speech clipped, his movements deliberate, all anchored by a control that feels pathological and precarious – Hamish constantly feels on the brink of exploding. And when he meets local teen Evan (Rhys Mannion) who is unabashedly in connection with his emotions, his body, his very life force, something in Hamish starts to unfurl and be released.
Campbell-Hughes was inspired by the boy racers she encountered in Donegal – their youth, vitality, their desire to test their limits and the ways in which they tried to feel alive. Her young teen characters are fully embodied and sensual, whether speeding through the misty stress or dancing together by bonfires in moments of joy and exploration.
"I really wanted to show the contrast between the other form of male which is men who are just so incredibly self-aware that they're lost in the husk of non-living," she says. The teens' risk-taking, their lack of self-consciousness, their desire to feel, all contrast with Hamish's numbed repression, and the film explores the power and possibility of the young men's energy.
"I looked at when boys are going through puberty," says Campbell-Hughes, "the amygdala is releasing all this testosterone and that's why young boy, jump on walls and they play fight. The frontal lobes aren't yet developed, and this is the process that develops it. The sense of consequence and empathy and all these things they don't have initially, this is the process of actually making it tangible. And then we have Hamish, who is so stifled, he is a man with so much pent up - " the director pauses. "It's not rage. It's so much bigger than rage. Rage is quite simple. This is beyond that, it's the need to make something tangible. And that's what that first impact does. It like breaks him breaking him open and reverting back to almost being someone who is experiencing life again as a first."
The role of Hamish was originally meant to be played by Jim Sturgess, who then had to leave the project due to scheduling issues. But Campbell-Hughes' approach to directing and Jarvis' screen presence resulted in a powerful performance.
Advertisement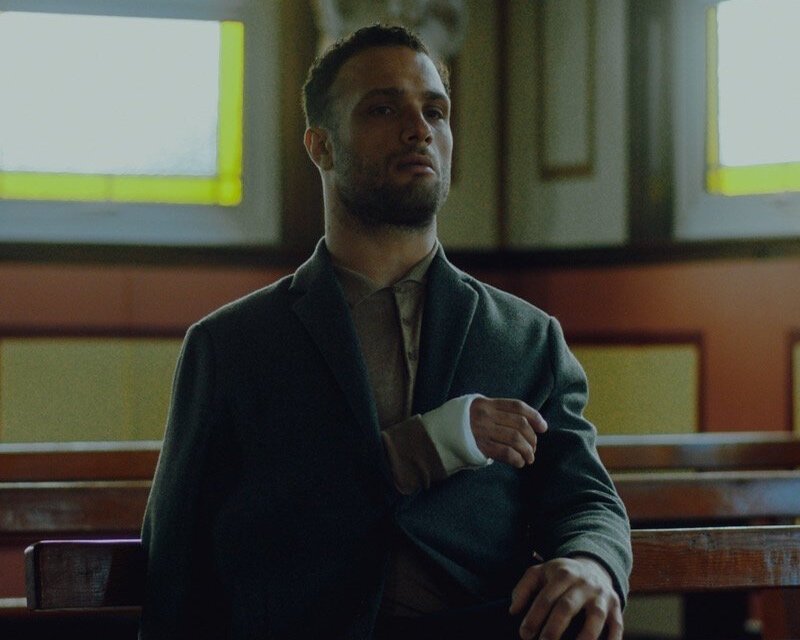 "I know what actors need, I know different types of actors," says Campbell-Hughes, who initially became known for her work in Jack Dee's comedy series Lead Balloon, before giving critically acclaimed performances in intriguing and gritty dramas such as Kelly & Victor & 3096 Days, where she played real-life kidnap victim Natascha Kampusch.
"I really believe that when a role is written, it is on the page and it is fairly two dimensional. But then you give it to an actor. I always find it frustrating when a director is trying to call an actor into what they have preconceived to be the character. You have to give it away to the actor to a certain degree, and Cosmo and Jim could not be more different. Jim would have been a different Hamish and it would have been very different film. But you give away the character to whatever actor, and I felt very much a kindred spirit-ness with Cosmo, in how we are and how we approach our work."
Campbell-Hughes worked to harness Jarvis' physicality and presence, encouraging he actor to become tightly restrained in his movements to hint at all the pent-up energy and emotion the character is struggling to contain.
"Actors who show us everything don't particularly affect me," she opines. "It's when you can see how much they're holding in, you can see it in their skin. That's when a film or performance is truly spectacular. And that can sometimes divide an audience because people like to be entertained. They like to be delivered. But I like to write characters that do not have handles on them that make it easy for an audience to hold onto. I feel if you really work to get onside with the character, then it lasts, and you take a bit of them with you."
This also describes the types of character Campbell-Hughes is drawn to when acting, and she admits that she enjoys writing these ambiguous, complex characters that always hold parts of her – Hamish included.
"I've always written myself as a male protagonists," she admits. "I don't really know why, it's maybe a way of removing. But this project specifically was very personal and it just felt that it was always embedded and was released." This gender-flipping echoes one of the writer's other interests, and her desire to complicate issues that are often over-simplified in recutive ways.
Advertisement
"There are certain things in the world that intrigue me and fascinate me and I find kind of befuddling. I have a non-binary way of thinking and I think that's specifically something that I've always attributed to my outlook on the world. Gender has always been a thing for me that I've been curious about. I was always interested in how we have these sort of appropriate caricatures of what makes us comfortable and that is obviously the male - and I thought there's male versus masculine. People always talk about a man 'being more in touch with his feminine side' and I thought what does it mean to be feminine or masculine - why is that a thing? If we're actually just going to be individuals then we have to try and shed away those external caricatures."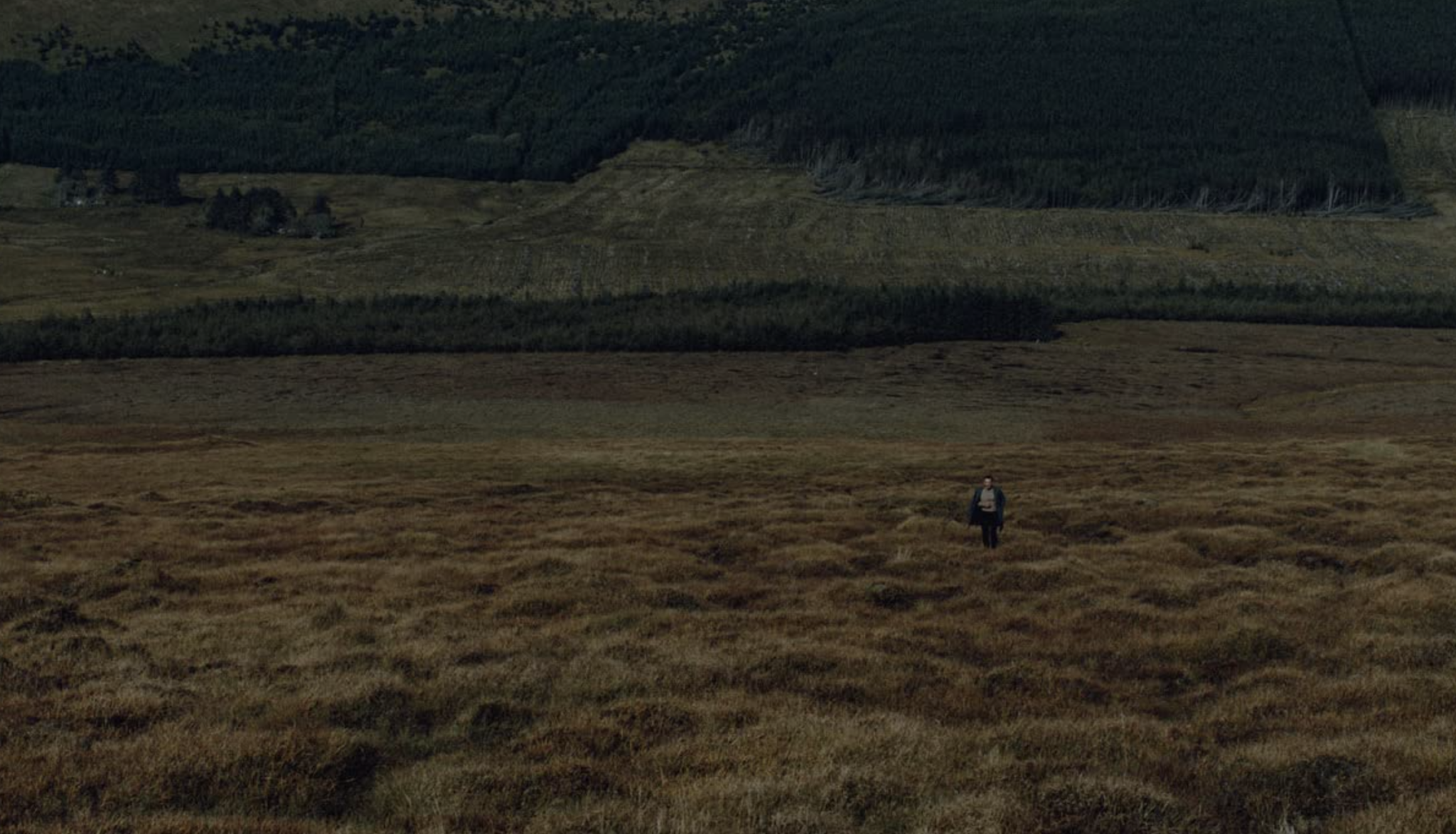 Campbell-Hughes is already thinking about her next film – "I want to be even more ambitious!" but resists questions that try to define her career path or her creativity by her next project.
"Now I'm a filmmaker, but it's all an umbrella," she muses. "Like I look at what I was doing when I was in fashion and it's not dissimilar. I had a medium that was presented to me by which I could express concepts and ideas and I was trying to explore them. And it's always been an exploration that has been the key component that really enthrals me, the process of investigating and collaboration. The end result is less important."
It Is In Us All is in cinemas now.
Read more film and television features in the new issue of Hot Press, out now.
Advertisement
RELATED