As Kenneth Branagh's critically acclaimed movie hits cinemas this weekend, we highlight why it's one of this year's most unmissable films.
1. OSCARS BUZZ
With the Oscar nominations due for February 8, Belfast – Kenneth Branagh's drama based on his late '60s upbringing in the Northern capital – is widely expected to be shortlisted in several categories, including Best Picture and Best Director.
In terms for outright victory, the bookmakers currently have Branagh at fourth favourite for Best Director, and the film itself second favourite for Best Picture behind The Power Of The Dog, so it's still all to play for. Certainly, Belfast's lush period feel and heartwarming moments make it catnip for Academy voters.
The movie has also been receiving critical praise from some highly influential media outlets, including five-star raves in The Times and The Guardian, with the latter calling it "a seductive piece of myth-making from Branagh".
2. SUPERB CAST
Undoubtedly, the remarkable global success of Irish actors makes them the biggest success story in the Irish arts right now, and Belfast is a project that brings many of Ireland's biggest names together, with compelling results. Leading the way are Outlander star Caitriona Balfe and Jamie Dornan (Fifty Shades Of Grey, The Fall) as the parents of Buddy, the boy at the centre of the story whose life is upended by the escalation of the Troubles.
Also featuring as Buddy's grandfather is Ciaran Hinds (Kin, There Will Be Blood), while English screen legend Judi Dench portrays the child's grandmother. And there's Buddy himself, played by 11-year-old Down native Jude Hill, whose moving performance has been described as one of the best screen debuts of recent years.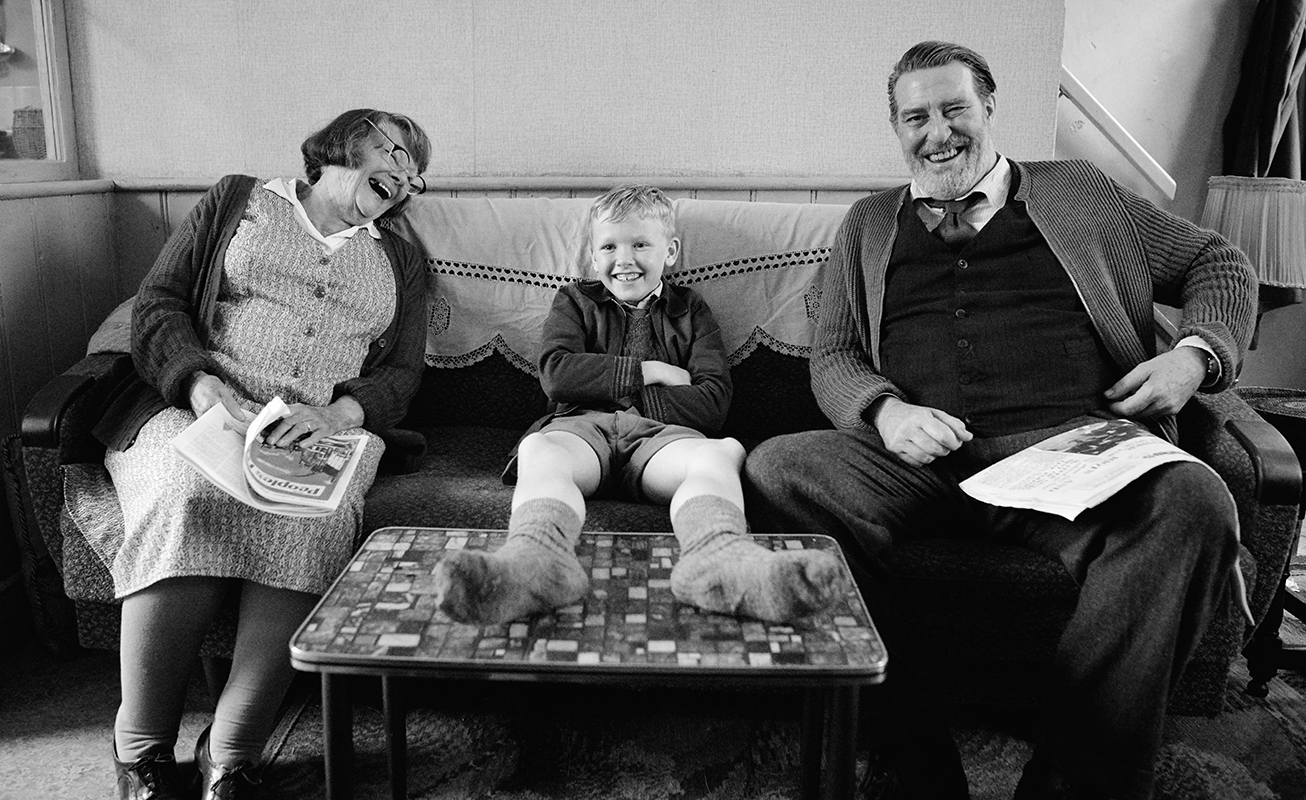 3. GORGEOUS VISUALS
Belfast is shot by Greek cinematographer Haris Zambarloukos, who has previously collaborated with Branagh on a series of Hollywood blockbusters, including Thor, Jack Ryan: Shadow Recruit and Cinderella.
With Belfast, the pair have delivered a sumptuous version of the Northern capital in the late '60s, with the black and white photography accentuating Branagh's Fellini-esque take on memory and experience. This aspect is juxtaposed with the frightening reality of the Troubles, as Jude comes to terms with the unstable world around him.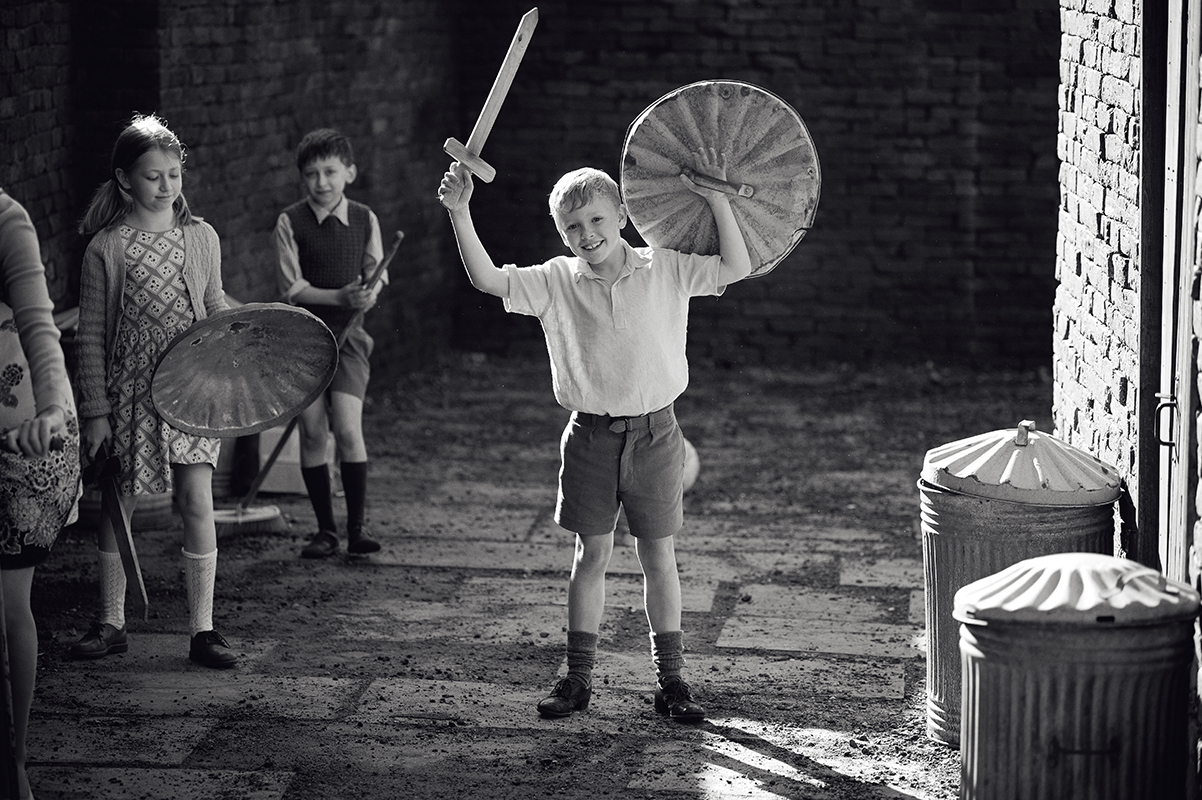 4. GREAT SOUNDTRACK
It was perhaps inevitable that Belfast would utilise the music of Van Morrison, one of Ireland's greatest ever artists, who was busy creating a series of landmark albums around the time the movie is set. As well as remixing a number of Van Morrison's master recordings, the movie also features a brand new Van number, 'Down To Joy'.
In an interview in the upcoming issue of Hot Press, Branagh comments, "He was a great cultural ambassador for that part of the world… It was hard to think of doing a film about Belfast without acknowledging that particular voice."
5. IRELAND ON FILM
Belfast offers a compelling opportunity to see an Irish story told by some of our greatest actors, immaculately shot by a filmmaker at the very top of his game. What's not to love?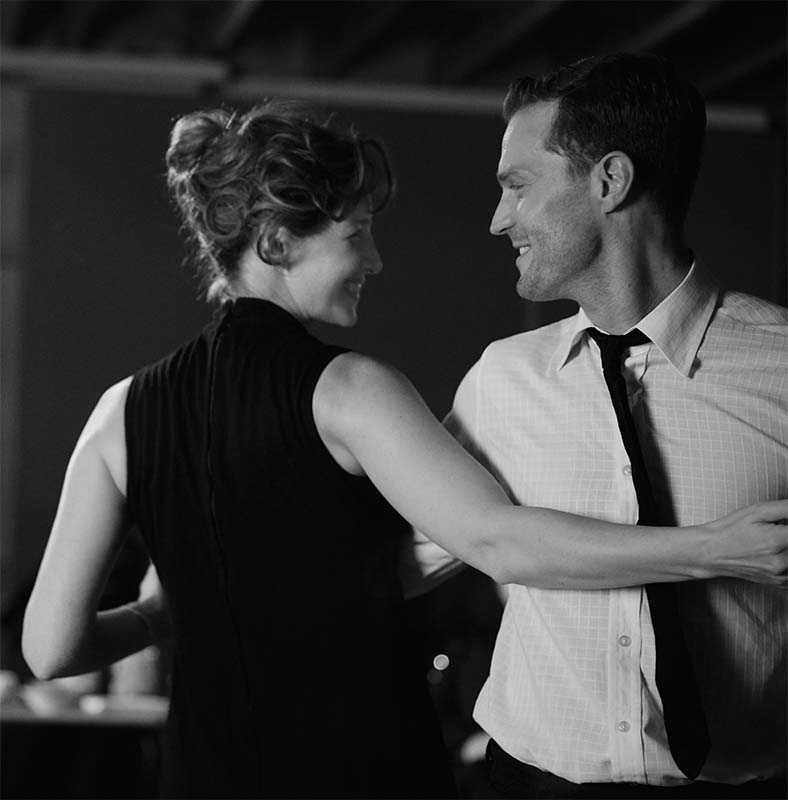 Belfast is in Irish cinemas from tomorrow, January 21.
RELATED