The series features live performances and live streams and includes a star-studded line-up.
The Soundhouse have announced their Sounds Of The Summer series which will run from August 6th to September 5th.
The event is part of the Live Performance Support Scheme and is in association with Tourism and Culture Gaeltacht and the Irish government. It will take place in the Soundhouse which is located on Eden Quay.
The eagerly awaited showcase features 19 of Ireland's hottest acts including Wild Youth, Ryan O'Shaughnessy, Robert Grace, Ryan Mack, Fya Fox and a whole host of more emerging Irish artists. More acts are set to be announced.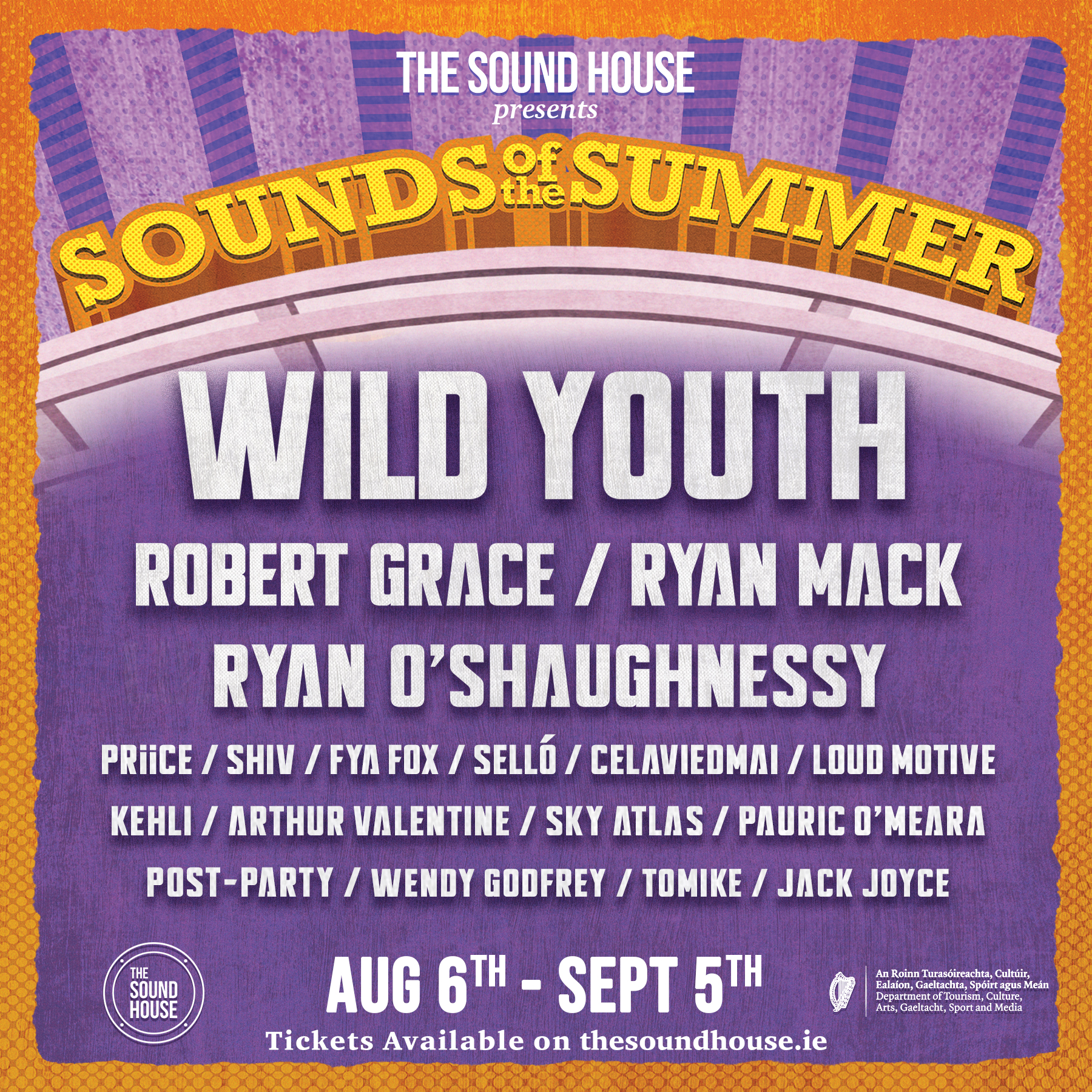 A different act will perform at the venue almost every night from tomorrow with Selló kicking off the month's entertainment. Celaviedmai and Post Party will also play during this weekend's run of artists.
Advertisement
Due to Covid-19 restrictions, only a certain number of physical tickets will be for sale; however there are also livestream tickets available. Tickets will be available from the Soundhouse website.
The Sounds Of The Summer has been welcomed by artists, promoters and fans after they have been starved of live music for much of the last two years due to the pandemic. The Sound House are set to post updates regarding events on their socials.
Image credit: Glen Bollard.