The New Orleans-based artist will release her new album in September, with singles 'Fine Brown Frame' and 'Blossom's Blues' already receiving major attention.
Welsh-born musician Judith Owen is set to unveil her 13th album, Come On & Get It, on September 16.
The artist, who now calls New Orleans home, will also be playing select tour dates worldwide to celebrate the release, including stops in Paris, New York, New Orleans, Los Angeles, and London.
The singer's new project encapsulates her childhood fascination with the jazz music of some of the "ballsiest women of the Jazz and Blues world." This album will include unsung trailblazers like Nellie Lutcher and Julia Lee, who Owen discovered on the shelves of her father's record collection alongside the likes of Oscar Peterson and Jelly Roll Morton.
Captivated by these unapologetic songstresses of the '40s/'50s (Pearl Bailey, Dinah Washington, Blossom Dearie, Peggy Lee, Julie London) who were singing about sex at a time where it was considered unladylike for a woman to do so, Judith dug deep and discovered more from a musical and historical perspective – resulting in Come On & Get It. This album is a throw-back, while also bringing a fresh feel to Judith's style – as she celebrates those women who broke the glass ceiling while wearing heels.
The first single from the album, 'Blossom's Blues', was met with great success, having already garnered over 180,000 views on YouTube, and over 100,000 Spotify streams. The latest taste of the forthcoming album, 'Fine Brown Frame', has been met with similar excitement, receiving radio plays on Jazz FM, RTÉ Radio 1, Jazz Ireland, and Dublin City FM.
Advertisement
Recorded at Esplanade Studios in New Orleans, Come On & Get It features a stellar cast of musicians, including renowned musical director David Torkanowsky (Dianne Reeves, Irma Thomas, Allen Toussaint, Danny Barker), Kevin Louis (Duke Ellington Orchestra, Preservation Hall), Pedro Segundo (Kansas Smitty's), Lex Warshawsky (Cyrille Aimée), Charlie Gabriel (Lionel Hampton Orchestra, Aretha Franklin), Donald Harrison Jr (Art Blakey and the Jazz Messengers), Jason Marsalis,
 Nicholas Payton, Evan Christopher (Arnold McCuller, Mark Isham),
 Ricardo Pascal (Wynton Marsalis Big Band, Dee Dee Bridgewater) and many more.
Come On & Get It is out September 16 on Twanky Records, and can be pre-saved/pre-ordered here.
Stream Judith's latest single 'Fine Brown Frame' below.
Tracklisting for Come On & Get It:
Blossom's Blues
Satchel Mouth Baby
The Spinach Song
Tess's Torch Song
He's A Tramp
He's A Real Gone Guy
Big Long Slidin' Thing
Fine Brown Frame
Everything I've Got Belongs To You
Come On & Get It
Nice Girls Don't Stay For Breakfast
Why Don't You Do Right?
Snatch & Grab It
Long John Blues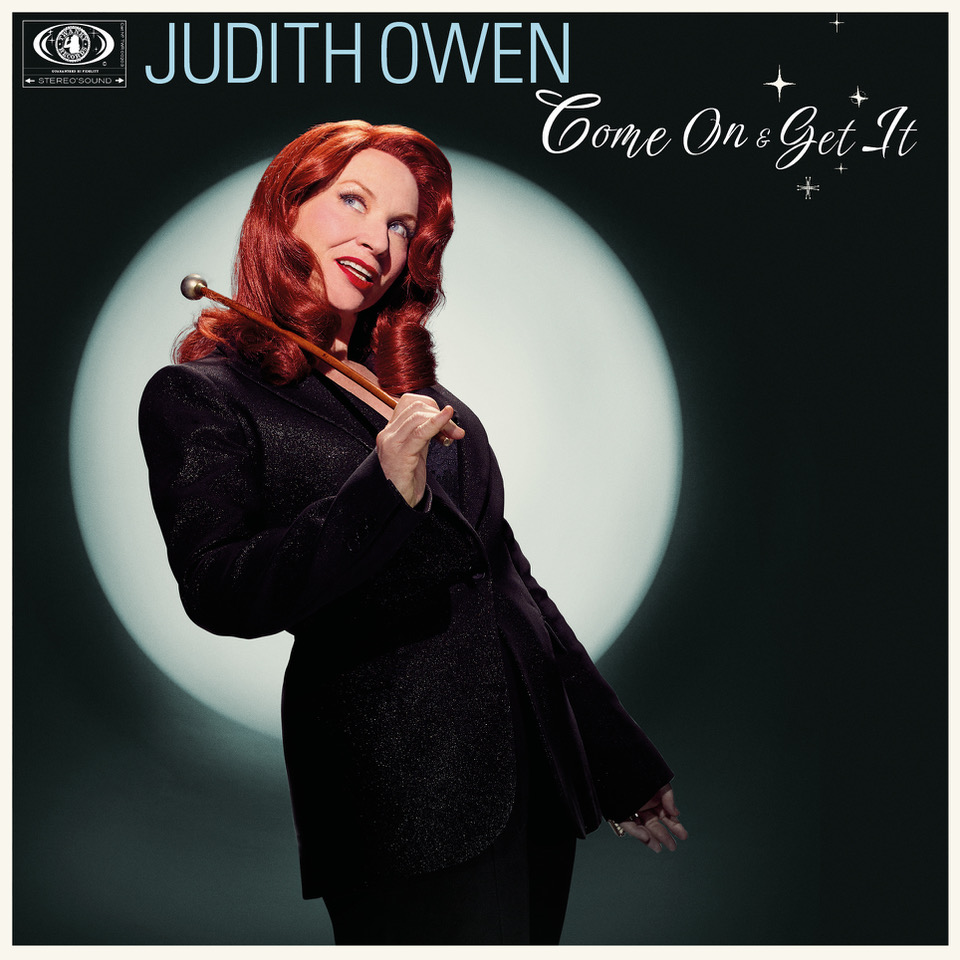 Advertisement