We Three: "The Dublin crowd were attentive, wild and aggressive. The perfect combination!"
Siblings Manny, Bethany and Joshua of We Three discuss their new album Love Me, which lands this Friday, July 21.
Oregon-based sibling trio We Three first found fame on US reality TV staple, America's Got Talent. Since finishing the show and releasing their self-titled debut in 2018, the musical siblings have gone on to release two more albums; 2020's Dear Paranoia, Sincerely, Me and last year's Happy. Now fans lie in wait for their upcoming record, Love Me, out July 21st.
"It's such a cool phrase," frontman Manny says of the upcoming album's title. "It can be taken so many different ways. We didn't want to clarify what we were saying with it."
"There's this song called 'Love Me in A Circle'," he says, detailing the title's origin. "When I was writing it,  drunk off my ass, I had this part where I screamed 'love me' a bunch. I thought it was too much until I listened back the next day, and it was so passionate, honest and needed for the song. It was just such a statement. It just stood out because it was a risk. It was like you got every variation of the word and what it could mean in that particular section. The other part is that each song has a sense of desperation in it, or demanding in it, where it's either 'Do you love me?' or 'Please love me!'.
"Yes!" Bethany chimes in. "That phrase has just been popping up the more I listen to the record! It wasn't intentional- how the songs were picked for the album."
"We just keep finding threads throughout the songs now," Manny interjects.
Advertisement
"I'm sure the fans will point out more that we haven't even noticed," Bethany adds.
Exploring the never-ending meaning of the album's titular phrase sees the hallmarks of the trio's poignant and emotional writing style highlighted.
The record's lead single 'In Therapy' first dropped in March. Describing the writing process as "terrifying", Manny expands on the idea behind the single travelling shot-inspired video.
"When I wrote that song I was in a very depressed spot, and I was wearing that outfit in the video for days on end," he explains. "We thought it would be cool to shoot the video the way it was written. I didn't want to be dressed up because I thought it would be helpful for what it was written about. Those clothes needed to be washed after!" he quickly adds.
'She's Got That' arrived next, featuring a video showcasing drag kings and queens as their community faced a wave of persecution.
"The idea that we could play any part in celebrating drag queens in any way- that was the intention," Bethany begins. She continues to explain, "At the beginning, the song was so celebratory, and fun, and sexy, and Manny right away was like 'I just wanna do a dance right away with drag queens and go all out'. It just felt like it represented the vibe of the video."
Advertisement
"I think we learned more about all of the persecution going on after we had decided to do it, so it just gave us even more of an incentive to go ahead with the video," Manny adds.
Given the intimate nature of these tracks, how does it feel preparing to take these songs on tour across the UK and Ireland this October and November?
"We'll let you know in a few months!" Joshua chuckles. "So far, things have been coming together in a really fun way. It's an exciting time putting all this together."
"I think the fans are gonna love this show and season even more than the last one," he reflects.
Delving into the process of being able to share and perform songs that cover tough topics, Manny explains: "When you release a song it doesn't really feel like yours anymore. I feel the most emotional about a song right before it's released. Now it's our fans' time with the song. We already had ours. Then when we perform it, we get to do it together," he adds.
For 'In Therapy' we performed it on our last tour and it was scary because we didn't know if they would know it. The line that they screamed was my favourite thing ever. Every time we'd get to the 'I'm a jealous little piece of shit/ And you're so perfect, but kind of a bitch' line, they would scream that and go crazy- it actually scared me."
Advertisement
"Yeah," Bethany laughs. "You learn what are truly the best lyrics you wrote once you start performing."
Reflecting on their last Dublin performance in The Academy in October 2022, the group discuss their experience in Ireland's capital.
"It was so fun," Bethany smiles. "We got a double night there back-to-back which was wild to end the tour on."
"I felt like we were all friends, just chilling. We got to let loose," Manny.
It wasn't difficult to sum up the Irish audience: "Crazy!" Joshua exclaims, without hesitation.
"Attentive, wild and aggressive," Manny says, pausing. "But in the best way. A perfect combination of all three, which is what you want."
"You guys are proud," Bethany chuckles. "I love that, very passionate, and obsessive in a good way."
Advertisement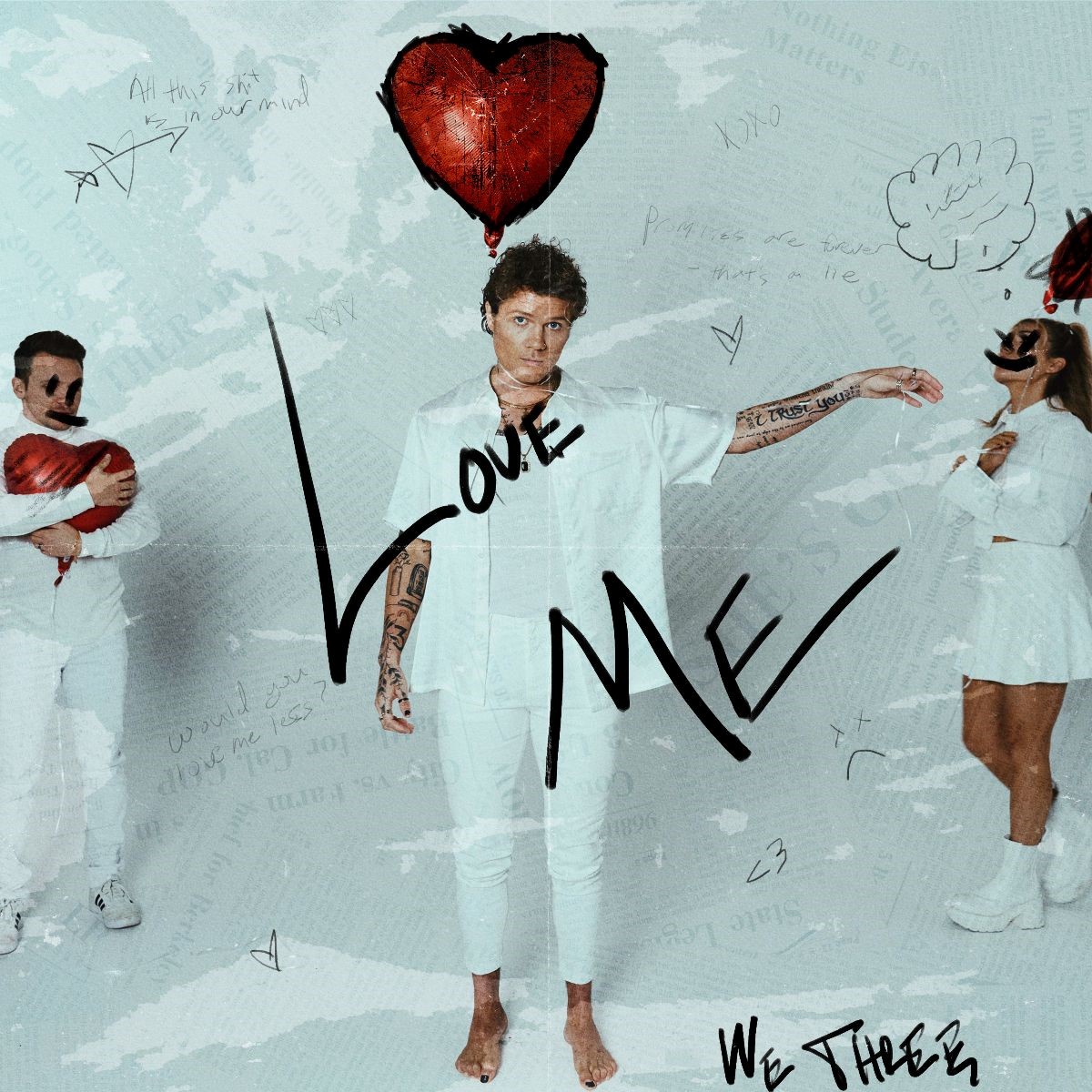 AC/DC, Kings of Leon, The Jackson 5, and maybe Oasis is best known for it thanks to Noel and Liam's ongoing sparring, but how do the Humlie trio find working together as siblings?
"It's two layers for me," Bethany describes. "It's a job and also my family."
She describes how it brings her together with her brothers: "It's a way that I get to know and understand what we're all going through. It's also very therapeutic and freeing to be able to take those emotions, and the harder things that are happening and put them into the world in an artistic form. I wouldn't trade it for anything."
The Oregon-based trio have become known for their frank and poignant song-writing style, but this forthcoming release sees the trio steered towards a more self-confrontational style.
The record opens with hard-hitting 'Hell As Well', which confronts the biblical abuse Manny experienced in his childhood years having been raised according to the strict code of Evangelical Christianity.
"Even as a 10-year-old, I didn't understand why I was being told that women weren't allowed to speak in that community – and I still don't understand that now," he says.
Advertisement
"Writing it wasn't easy," Manny begins, opening up about the process. "I had written the bulk of the song about my experience being brought up in a religious community, which I was very blatantly honest about. Then I had an open verse which is that intro where we talk about some heavy stuff, and I remember sitting back and going, 'This is an opportunity to say something bigger than me'. And I wanted to speak on the different trauma suffered by others. That isn't my story, but it felt important to include it in the song even though I was a little scared to do so," he says.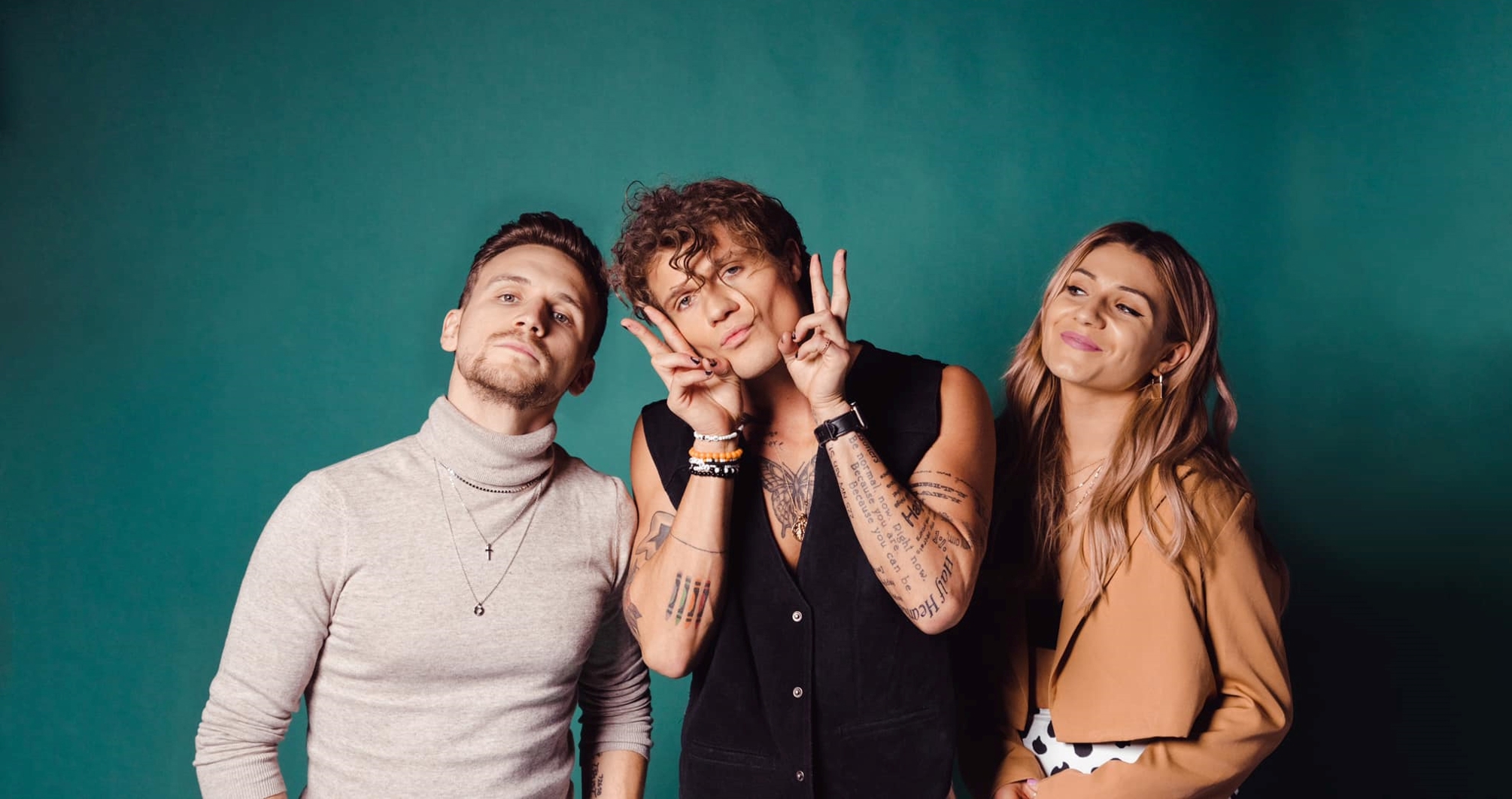 Ireland being no stranger to this, has a sordid history of sexual abuse allegations in the Church that have arisen in relatively recent years, spanning as far back as the emotional and physical abuse and degradation suffered at the hands of those who found themselves in the Magdalene laundries.
"I put myself in the shoes of that little boy for a second, and I tried to give him a voice for a bit. It was uncomfortable and it makes people uncomfortable, but that's the point. If people don't like it for that reason, I can live with it. I'm glad it makes you uncomfortable," Manny reinforces, emphasising his point, "because it's horrible. We wrote alternate versions to possibly dilute it a bit but we kept coming back to the original."
"But that's the reality of it," Bethany says. "To me, that wouldn't be giving that little boy a voice."
"Hopefully it creates some healthy, healing dialogue," Joshua affirms, a solidarity present in his tone.
"Yes," Manny nods in agreement, "We'll continue to give people voices who feel like they don't have one."
Advertisement
Stream the trailer for Love Me below. The album arrives this Friday, July 21.