VARO will perform music from their debut album, along with some of their new collaborations with special guests.
Folk duo VARO will perform a live stream from the National Concert Hall as part of Tradition Now 2021.
The European outfit will perform songs from their self-titled debut album on Sunday, June 20th at 8pm.
They will also be showcasing a number of collaborations with special guests John Francis Flynn, Alannah Thornburgh, Niamh Bury, Anna Mieke, Branwen and Slow Moving Clouds.
The duo are made up of singers and fiddle players Lucie Azconaga (from France) and Consuelo Nerea Breschi (from Italy) who perform traditional songs and tunes with arrangement influences from the Folk, Baroque and Classical traditions, weaving around the melodies with harmonies, drones, and countermelody.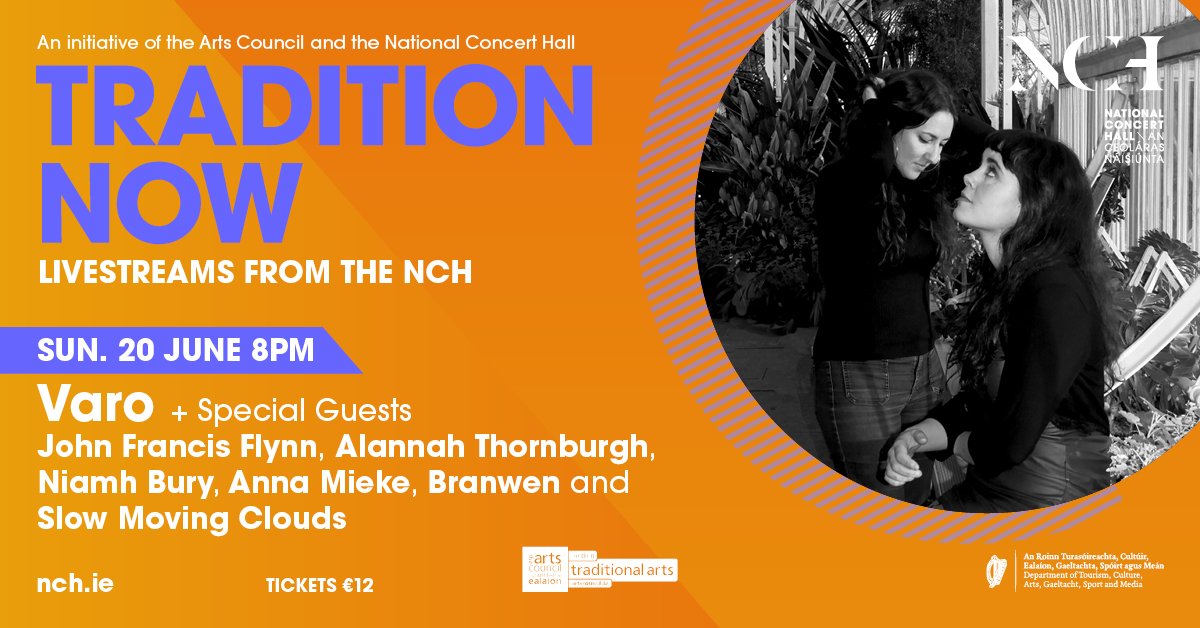 Advertisement
They met in 2015 having moved to Dublin to pursue their love for Irish traditional music, having travelled to Ireland along different musical paths - Lucie from jazz, classical music, and French folk, Consuelo from Irish trad, folk, and world music.
Following the success of their self-titled debut album released in January 2020, VARO are preparing to launch an ambitious collaboration project later this year.
It will see the release of a new album featuring VARO alongside twelve of Ireland's most exciting and exceptionally talented traditional and folk musicians and groups on the scene: Ian Lynch (Lankum), Anna Mieke, Junior Brother, Landless, John Francis Flynn, Niamh Bury, Branwen, Slow Moving Clouds, Inni-K, Alannah Thornburgh, Cormac Mac Diarmada (Lankum) & Ruth Clinton, and Lemoncello.
According to Consuela, they started the project "to fill the gap left from the lack of interactions with other musicians and friends".
"Now we are bringing this project to a venue like the National Concert Hall, something I definitely wouldn't have thought about a year ago," she said.
"This year has taught us that it's always possible to fill a gap, to maintain human connections, through exchange and creativity. We would like to thank Tradition Now and the National Concert Hall for giving us the opportunity to share this collective work, which for us represents a continuation of the sense of community that is so inherent to the trad and folk scenes".
Tradition Now is a series of eight live streamed concerts presented by the National Concert Hall, together with the Arts Council, over the weekend of the 19th and 20th June.
Advertisement
Along with VARO; John Spillane, Daoirí Farrell, Louise and Michelle Mulcahy are also set to perform.
"We're very excited to be playing the National Concert Hall, although it's very surreal to be honest," said Lucie.
"It's going to be a bit of a mad night for us on many levels, playing our songs in this huge iconic venue, being on stage with so many friends after a year of almost nothing."
"So on the night, this hour of music will be divided into two parts. We will perform a VARO set in the first half, with songs from our first album and some new materials too. And in the second half, we will be joined by six acts from our collaboration project," she explained.
VARO + Special Guests Live Stream from The National Concert Hall will be available to ticket holders for a week following the performance. Tickets are €12 and are available from nch.ie.