"Van and Jim had startlingly similar personalities: quiet and introverted one minute, loud the next": The Doors' Robby Krieger
As he releases his first ever book, 'Set The Night On Fire', Robby Krieger reflects on The Doors' meteoric career, the counterculture of the 1960s, and his surprising fondness for golf and heroin.
They say you should never meet your heroes, but thankfully when it comes to The Doors' guitarist Robby Krieger, this couldn't be further from the truth. Calling via-Zoom from his sun-drenched Californian home, Krieger explains why it's taken so long to tell his story.
"I started writing this thing around 25 years ago," he says. "One thing led to another and I never got around to finishing it, until the pandemic hit."
Originally planned as a film about The Doors, Krieger wanted to focus on the early days of the band in contrast to Oliver Stone's 1991 film The Doors.
"That movie was based mostly around when The Doors got big and Jim went crazy and all that stuff," he notes, "so this was gonna be the early days, when I was in school and how the band started. That never got off the ground, but I did meet this guy called Jeff Alulis, who ended up being my co-writer."
While Stone's film was a bit of a let-down for many Doors enthusiasts, Krieger's long awaited autobiography is anything but. Learning more about your idols doesn't always lead to liking them more, but with Krieger, you can't help but feel what a good guy he is. Was he always such a quiet, humble soul?
Advertisement
"Yeah, I was always that kind of way," he reflects. "When The Doors were happening I was kinda in the background and let Jim do all the crazy stuff out front. I didn't feel like I had to show off or anything; I never felt I had to be that guy. Certainly, I'll never be Jim Morrison. That was a good lesson right there."
Having been in a band with one of rock's most incendiary figures, it's easy to imagine a fellow bandmate tiring of questions related to Morrison. It's worse again when said frontman's death has been shrouded in mystery for 50 years. It can be painful reading interviews with Krieger, Ray Manzarek and John Densmore that are frontloaded with outdated, repetitive questions about Morrison's flaws and excesses. Like any meaningful relationship, the other half (or three quarters) played their part in making The Doors what they were.
A standout figure in the book is Robby's father, Stuart Krieger. A notably progressive man for his time, he was very open-minded and supportive. His mother, Marilyn Krieger, also championed The Doors right from the start.
"They were just happy that I found something that I really was good at and liked to do," says Robby. "They were just afraid I was gonna end up a total bum like my friends (laughs). My parents got us a gig at one of their parties. They helped us get business managers. My dad was a business guy, so he helped us with lawyers and all kinds of stuff. We were lucky to have them."
Not only did Robby's parents allow The Doors to practice in their family home in Pacific Palisades, Stuart Krieger also generously bought Ray Manzarek his Fender Rhodes piano bass. For a band without a bass-player, this instrument was at the core of The Doors' sound. Stuart also promoted the importance of mental health and openly saw a psychiatrist to deal with his panic attacks. Later on, he would reach out to Jim Morrison about his alcohol abuse.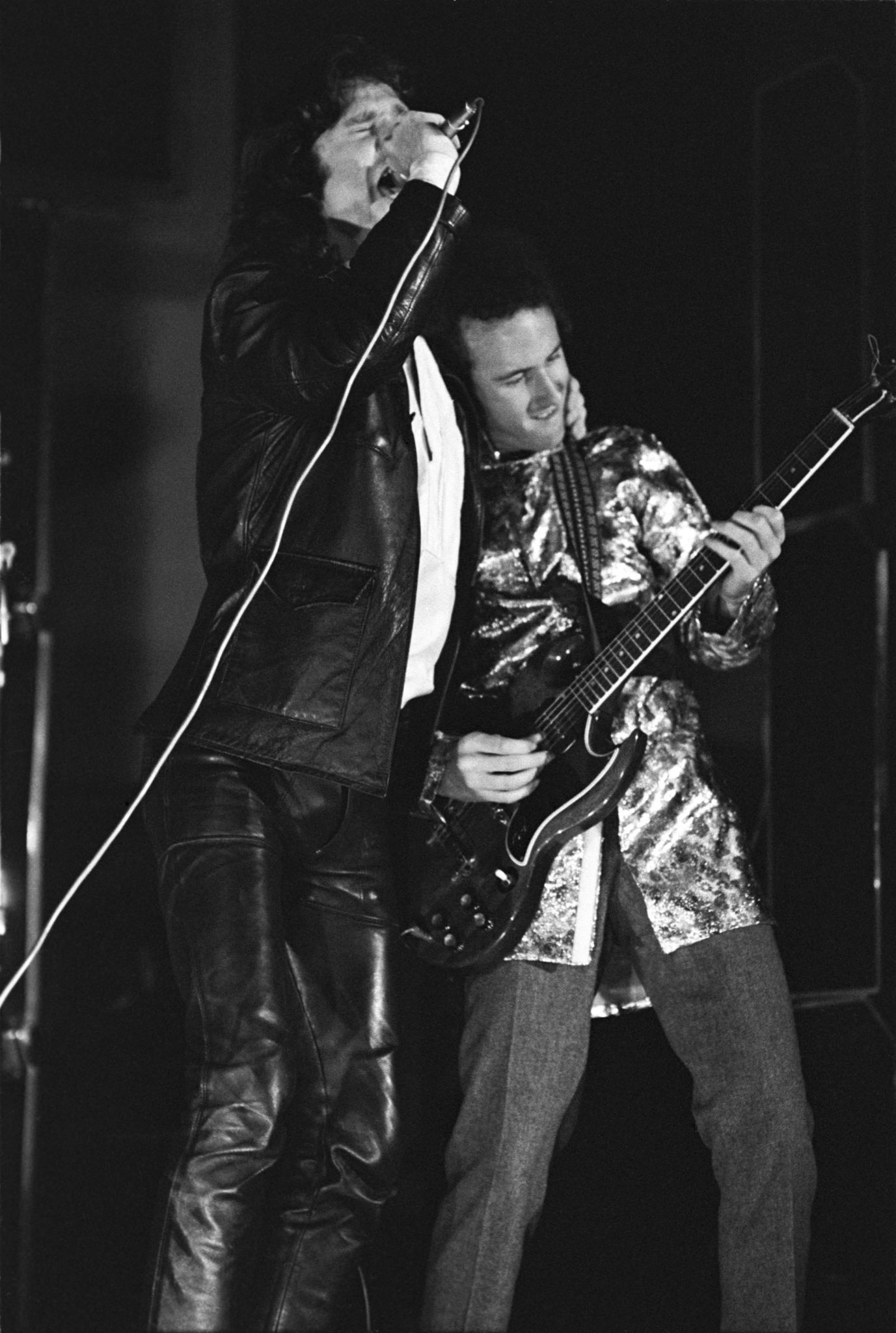 Picking up his first guitar aged 12, Robby's musical influences included Freddie King, Robert Johnson, Joan Baez, cult legend Hial King and Chuck Berry. His all-time favourite, though, was Bob Dylan.
Advertisement
"The whole folk music scene was happening when I was in high school and I was really into it," recalls Robby. "I related to him. He was a Jewish kid with kinky hair like mine. I used to play shows when I was in college and do some of his songs. I had a harmonica holder like he had, so I did the whole Bob Dylan number."
The question every Dylanite wants to ask: what's his favourite Bob Dylan album?
"Bringing It All Back Home," replies Krieger. "I love 'Mr Tambourine Man'. That's when I was doing acid, and he was on acid when he wrote 'Mr Tambourine Man' and 'Subterranean Homesick Blues'. I was at one of the first shows when he went electric and it was crazy. The audience just hated it. I happened to be on morning glory seeds, they were kinda like a cheap man's LSD.
"You just grind them up and swallow them. Then you start throwing up, but you get a vivid high. I had tickets to go see Dylan that night, so I did. Maybe it was because I was on those morning glory seeds, but I loved it. I thought, 'This is gonna be the big time for him now'."
Each member of The Doors brought their own eclectic musical tastes to the table. Reflecting on The Doors' distinctive sound, Robby notes how they incorporated unorthodox influences into a rock context.
"Our sound was so different, no one ever saw us as a threat," he writes in the book. "We just happened to have the right people. John, Ray and I had such different musical backgrounds and Jim really had none."
This isn't a slight on Morrison. Robby Krieger's love and admiration for Jim Morrison is evident throughout our call.
Advertisement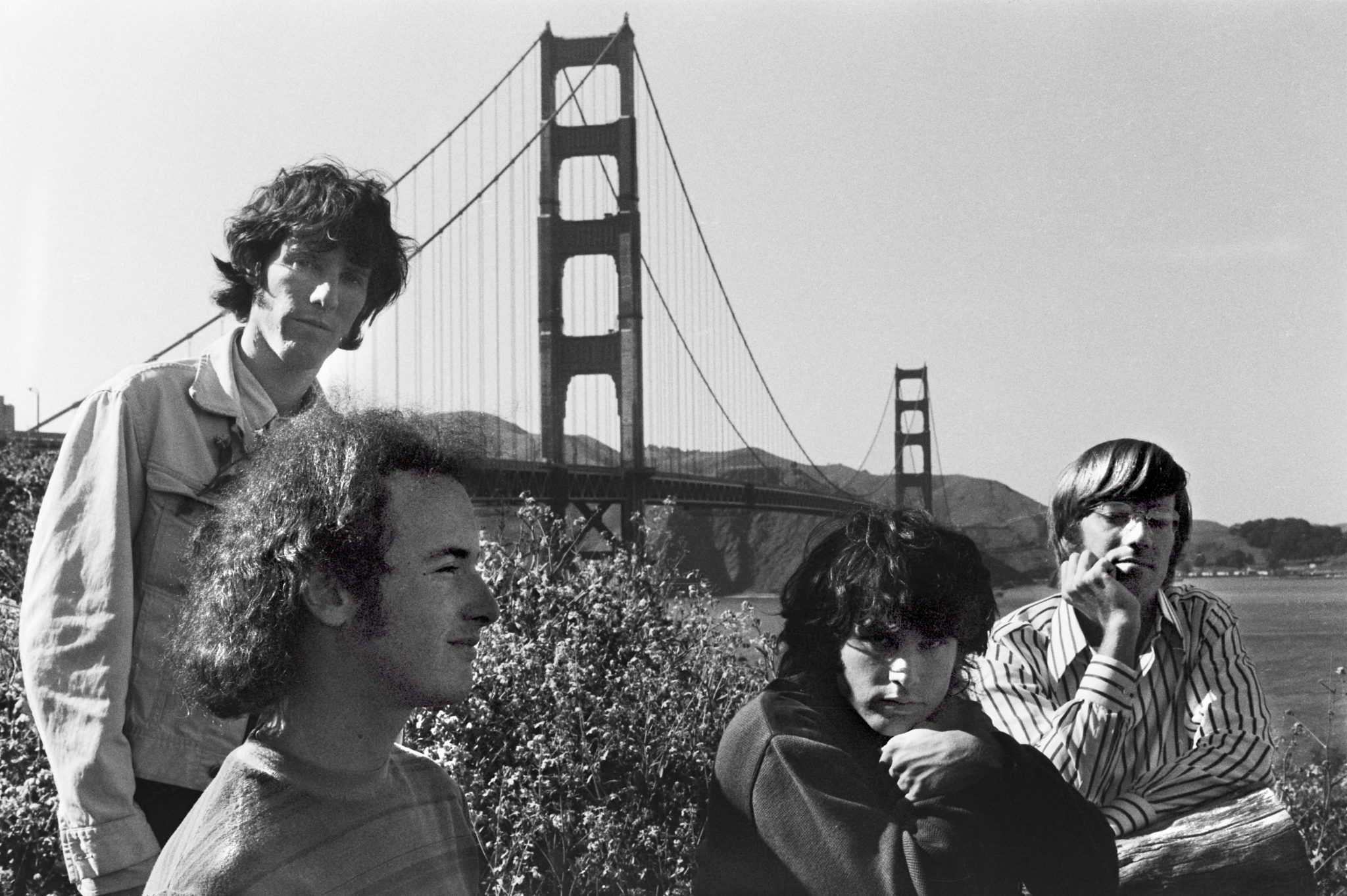 "Jim turned into one of the best singers you've ever heard," he enthuses. "I mean, his range is unbelievable. He can do that really low thing, and he can scream so high, it's unreal. His tone and pitch are always perfect, he never hits a bum note. I've done Doors songs with so many people, and nobody really quite gets it like Jim."
Remarkably, at 75, Krieger was to discover something new about a song Jim wrote 55 years ago, via-a recently released book of Morrison's poetry.
"He started writing poetry when he was in school," says Robby. "It's interesting to see the words he wrote back then. For instance, in 'Light My Fire', Jim added the words 'Try to set the night on fire'. I found out by looking in this book that he'd written that line years before."
Set The Night On Fire is not only a must-read for Doors fans, it's an insightful time capsule of 1960s counterculture: the music, the drugs and the Vietnam War. Fortunately, Krieger, Densmore and Morrison all actively dodged the draft. Robby's stance regarding on-going US-led warfare abroad, particularly the evacuation of Afghanistan in August, hasn't changed.
"It was the worst thing ever," he sighs. "We never learn."
Indeed, The Doors formed against the backdrop of the Vietnam War in the summer of 1965, and it wasn't long before they became the house band at Sunset Strip's Whisky A Go Go. After playing a two-week run with Van Morrison's band Them, Robby noticed a kinship between the two Morrisons.
Advertisement
"Van and Jim had startlingly similar personalities: quiet and introverted one minute, loud and extroverted the next," he writes in the book. "I can't pinpoint an exact moment when Jim's true confidence as a performer took hold, but playing alongside Van definitely seemed to have an effect on him."
What did Krieger make of Morrison?
"He seemed very self-conscious," he reflects. "That's why he drank a lot."
Meanwhile, along with Love's Arthur Lee, Janis Joplin, Buffalo Springfield, The Grateful Dead, Captain Beefheart and Jefferson Airplane, The Doors were at the epicentre of the 1960s west coast cultural explosion. They released six albums in five years, including their self-titled debut in 1967, and their final album with Jim Morrison, LA Woman in 1971. They were one of the most successful bands in the world when they played alongside Jimi Hendrix, Taste and Joni Mitchell at the Isle of Wight festival, in August 1970, playing to one of the largest human gatherings in the world, with estimates of over 600,000, surpassing the attendance at Woodstock.
As the guitarist of one of the most controversial and influential rock acts ever, Krieger is an atypical rock star. He didn't really drink or take drugs at the height of his career, and he's been with his wife for 50 years. The book opens with a beautiful dedication to Robby's wife and one-time girlfriend of Jim Morrison, Lynn Ann Veres.
Lynn met Morrison when The Doors made their New York debut in 1966. He sold her on LA and successfully convinced her to move out west. Things didn't quite work out when Lynn showed up and met Jim's girlfriend Pam Courson. But Lynn was far from a wide-eyed bystander; by all accounts, she was just as wild as any of her contemporaries.
"I keep telling her she should write a book about herself," says Krieger. "She had a crazier life than I did."
Advertisement
Both Robby and Ray Manzarek remained married to their wives their whole lives. Has his committed, lasting relationship helped to keep Krieger grounded?
"A lot of that had to do with our upbringing," he notes. "Ray's parents were together until they passed away and so were mine. Of course, on the other hand, Jim's family had that too so I guess that doesn't mean anything (laughs). But I definitely learned from my parents that if you're going to get married, you say you're gonna be married forever and you have to mean it."
Having sold over 100 million records worldwide, The Doors are one of the most successful bands of all time. While Robby avoided the pitfalls of many young rock stars, he was far from a saint. Even before The Doors came to be, he was arrested a few times for possession of marijuana. Luckily, he could rely on his father to get him out of a bind.
"Not that he was happy about it", he laughs. "I got busted for pot one time and he got this crazy lawyer Grant Cooper, who later defended Sirhan Sirhan."
Yeah, that Sirhan Sirhan – the man who assassinated Senator Bobby Kennedy in 1968.
"After he got me and my brother off the charge, he said, 'Listen boys, I've got some advice for you – don't hang around musicians anymore'. But I didn't listen to that," he smiles.
While Robby enjoyed the recreational drugs of the day, he never struggled with substance abuse. He was more interested in drugs that could help him "achieve new perspectives," as he notes in the book.
Advertisement
"I'd smoke pot once in a while and I took a lot of LSD before The Doors," he says, "but by the time I was in The Doors, I'd gotten out of that. After watching Jim get all messed up with liquor, I never drank back then."
It wasn't until his late thirties and into his mid-forties that Robby started to dabble with the heavier stuff.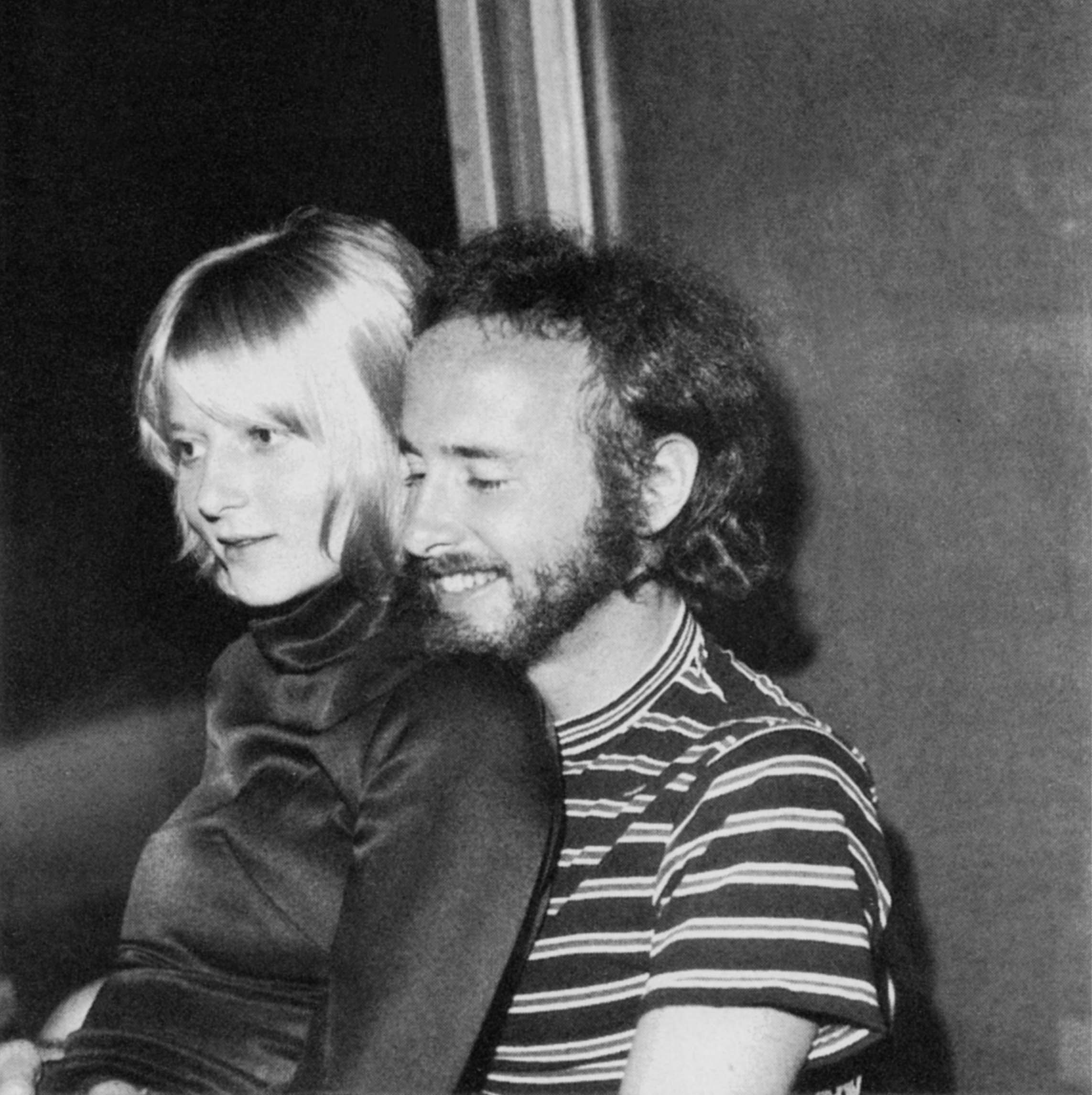 "Watching Jim go down the rabbit-hole, I never thought I would do anything like that," he says.
Robby and Lynn initially started off taking cocaine.
"I told myself I'd be fine, as long as I didn't start doing heroin," he writes in the book. Then he started doing heroin.
"But then as time went on," Robby tells me, "it seemed like all my friends were getting into it – smoking opium and all this crazy stuff. I just kinda got sucked into it."
But why lead a moderate life in your early twenties, at the height of your fame, only to dive head-first down the rabbit hole when you're a middle-aged married man with a young son?
Advertisement
"Some of it might have been a guilt trip because of the horrible accident," he says. "My girlfriend Donna ended up in a wheelchair. I was driving, although I wasn't drunk or anything. It just gnawed at me. I think that was one of the reasons."
So where do you go when you've graduated from taking cocaine to smoking heroin, to then injecting heroin? Speedballs.
"Lynn and I had reached a new level of idiocy," he admits.
Following an intervention organised by John Densmore, it took a few more years before Robby and Lynn quit drugs entirely. Krieger is also very open about his mother's addiction to codeine tablets, the devastating affect bad LSD had on his twin brother Ronny, and his son Waylon's struggle with addiction. While drug and alcohol abuse troubled many of Robby's family and friends, he's still all for the legalisation of any/all drugs.
"Legalise it," he states. "Must be 18 or over."
While Krieger is still partial to the odd toke, his main pastime these days is golf. Growing up in the affluent neighbourhood of Pacific Palisades, he has been a keen golfer most of his life, playing the world over, including courses in Dublin and Ballybunion, Co. Kerry. Krieger is also the proud co-founder of the annual Medlock-Krieger Rock & Roll Golf Classic & All-Star Concert, to give scholarships to vets through the Pat Tillman Foundation.
"If I had ended up in Vietnam, I'd hope someone would do the same for me," he says. "I may not agree with the idea of war itself, but I don't have anything against our soldiers."
Advertisement
Following years of bitter fallouts, lawsuits and counter lawsuits, have the two surviving members of The Doors met up to jam since the pandemic?
"We have," he says. "We just did a video or two at my studio with Jason Scheff, Jerry's son." Jerry Scheff played bass on LA Woman and is best-known for his work with Elvis Presley as a member of his TCB band.
Elsewhere, to mark 50 years of LA Woman, The Doors: Live At The Bowl '68 Special Edition screened in cinemas worldwide earlier this month, featuring a special conversation with John and Robby.
While the past two years have made us all take stock of our lives and reflect on our mortality, does Robby Krieger find comfort in knowing that he and his music will live on forever, long after he's gone?
"It's great," he admits. "But I hope it doesn't mean we have to come back for another lifetime to straighten things out. Hopefully the book will take care of that."
• Set the Night on Fire: Living, Dying, And Playing Guitar With The Doors is published by White Rabbit.
Photo credit: Jill Jarrett
Advertisement