25-year-old musician Oisin Mod hails from Moycullen, a village near Galway City.
West of Ireland singer-songwriter Oisin Mod has unveiled the second single from his debut album Honeycomb, a down-tempo alternative gem titled 'Luminator'.
Honeycomb was produced by Bill Ryder-Jones at his Yawn Studios on The Wirral and is due to arrive on August 19. Pre-order the project here.
Following the album's release, Oisin will make his London gig debut at Paper Dress Vintage in Hackney on September 14, tickets available now from Dice. Before that, Oisin is playing a hometown gig at An Taibhdhearc in Galway on August 12, tickets here.
'Luminator' follows the recent release of album title track 'Honeycomb', described by Hot Press as having "…shades of Elliott Smith, solo Lennon and Mazzy Star in its warm textures."
Beginning with a sparse guitar melody, the brooding offering adds drum percussion underlaying Oisin's quietened, confessional vocals. Focusing on loneliness, the simplistic but cinematic song wouldn't be out of place in a particularly downcast, introspective moment of a Peaky Blinders episode.
Advertisement
"Would you turn me right side up when I'm dreaming of a time/When they're all too busy living/Would you lend a silver line?" the track opens.
Over the album's ten tracks, wistful melodies crash over a warm analogue tumble of music. Oisin's hushed, intimate vocals tell tales of melancholy, heartbreak and reflection in an undeniably intimate way.
Hailing from Moycullen, 25-year-old Oisin Mod has been playing guitar and violin since he was eight. From his teens he played in bands locally, but it was only when his last group fizzled out that he truly found his own voice as a songwriter. Oisin recorded some tracks which captured the essence of what would grow to become Honeycomb, but his instinct told him that they needed another layer.
After finding a kindred spirit in Bill Ryder-Jones, Oisin sent the former Coral guitarist the demos, asking him if he would be up for producing an album.
"I listened to perhaps one or two songs and just felt it was a good fit. Aside from the sheer quality of the songwriting, musically he's very minimalistic and melody-led, which are things I'm always drawn to," recalls Ryder-Jones, who has also produced former Shack leader Mick Head's new album.
"Oisin has a great balance of vision and humility," he adds. "We had several phone calls where he would explain his musical identity and thoughts on songwriting prior to the sessions so by the time it came to do the album I knew very much what was needed. Oisin has very firm ideas about what he wants. I took a lot from those sessions, he's a really special guy."
Advertisement
The album was recorded in just ten days to bottle the talent.
"I do have a habit of overthinking things, but as we only had ten days you don't have time to do that," says Oisin of the sessions. "I always think about people like Neil Young - they weren't overthinking stuff, they had a few days in between tours and they went in and said, 'OK this is how it's going to be…' and just captured that moment."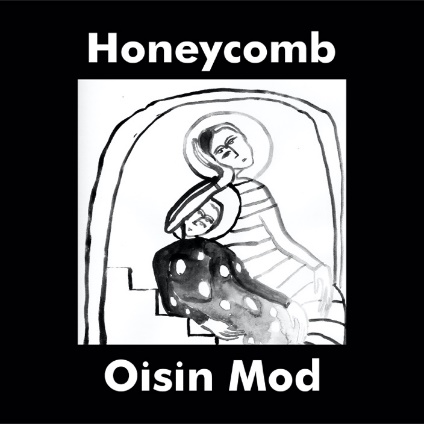 Honeycomb tracklisting
1 Luminator
2 Broken Record
3 Honeycomb
4 Lavender
5 Open Window
6 I Know That You Do
7 Still Enough
8 Moments Notice
9 Don't Take The Trouble
10 Outside Your Head
RELATED