'There's nothing ruled out': USI President Lorna Fitzpatrick talks rent strikes, housing crises, no platforming and more in the Hot Press Interview
With a housing crisis, a possible general election, and Brexit all looming large, the Union of Students in Ireland will have an important role to play in Irish politics over the coming months. 2019 President Lorna Fitzpatrick talks to us about USI's planned campaigns, as well as discussing consent classes, no platforming, safe spaces and mental health.
Lorna Fitzpatrick might not be a household name in Irish politics (yet, anyway), but as the President of the Union of Students in Ireland (USI), she represents hundreds of thousands of students across the country on issues ranging from sexual health to housing.
In recent years, student politics has been a powerful, and persuasive, force in wider Irish society. Students were on the frontline in campaigning in the same-sex marriage and repeal referenda in Ireland; and student voting drives have added as many as 95,000 people to the Irish electorate in recent years (enough to tip a government during an election, Leo, if you're reading).
Change is a constant in student politics. Whereas her predecessor, Síona Cahill, was widely known, and outspoken when it came to campaigning, it is harder to glean information about Lorna Fitzpatrick. They're similar, in that they're both very much focused on progressive issues. But while Siona seemed like someone who was itching to get on the campaign trail, Lorna comes across as a born strategist.
This might be what the USI needs at the moment. Following the success of the two aforementioned referenda, the union is in a process of stock-taking. As Lorna indicates, part of her job will involve going back to students and having conversations about what the organisation does, and how exactly it helps with the bread and butter issues that matter to them.
That's not to say that there aren't still country-wide campaigns. Lorna is clealy highly energised by the accommodation crisis, which is crippling students with debt and turning school leavers away from studying in Dublin. Elsewhere, successful campaigns around sexual consent and mental health have vastly improved students' day-to-day wellbeing.
Advertisement
When it comes to the divisive issues, like no platforming, Lorna is careful, restrained, but ultimately diplomatic – going to great lengths to see things from every side, rather than offering a quick headline opinion. She laughs when I tell her this, suggesting that it must have something to do with her HR background (which she studied, along with Business, at Carlow IT).
PETER McGORAN: Why did you want to be USI president?
LORNA FITZPATRICK: I don't think I can distill it down to one simple line, other than the fact that I wanted to be able to make a change. The job comes with a huge amount of responsibility, and a huge amount of power, considering I'm representing 375,000 students across the country. But the be-all-and-end-all was that I wanted to ensure that everybody felt that they could engage with, improve, and see changes that they wanted on their campuses. I know that sounds a bit wishy-washy, but I think that, at the core of all that we do, is listening to our students, be that on big issues like accommodation and funding, to other issues like welfare, mental health, sexual health, quality assurance and examinations procedures.
Were you political when you were younger?
No, I can't say I was political. I was always a bit loud and outspoken. And if there was something I thought was unfair, I'd always call it out. But definitely not political. And in a way, I'm involved in student politics now and would engage with political parties and political representatives a lot – but I don't think I'd really identify as a political person. It comes back to wanting to improve situations and structures for the people you represent. Obviously you have to engage with politics to do that, but I definitely wouldn't have been engaged in any sort of political parties and have no political affiliations.
A lot of USI Presidents see a future for themselves in politics. Do you?
Possibly, but that's not the intention at the moment. That's not the reason why I'm involved.
Advertisement
Which politicians do you admire?
There's a lot of strong Irish female representatives now in the Dáil and in the Seanad. Lynn Ruane is amazing. She's someone I'd look up to in terms of her ability to push forward her thoughts, and voice her opinions on behalf of the people that she represents.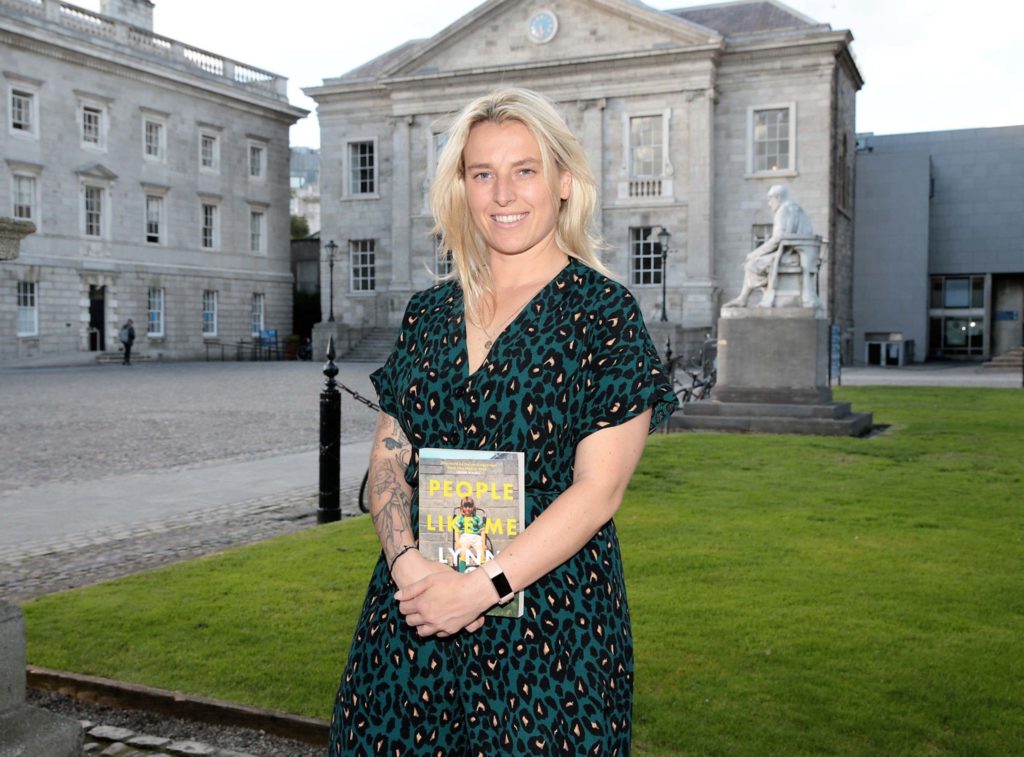 In the election, you ended up running against USI's Deputy President Oisín Hassan. Why do you think you were elected?
You'd have to ask the electorate! It was a difficult election, but we were very friendly before it, very friendly during it, and we're friendly now. A big thing I did in this campaign was linking in with activist groups all across the country. Some people aren't into the political side of university life per se, but they are interested in campaigning about specific things which are important to them. And I think I stood out because maybe I made that connect with students and got across how USI can help them. I'm from a HR & Business background and I very much like process and figuring out how to get things done. I have a very good reputation in that regard. For example, I came from a union that was in financial debt and we worked them out of that. I have a business mind in terms of operations, and that experience stood to me during elections.
It's been a few years since the USI had an election for President. Is there apathy there?
I don't know. That room in the Congress where the voting takes place – there's a lot of passionate people in that room. So I wouldn't say that there's apathy, but what I would say is that sometimes it can be a bit daunting to take on a role like this. We also have a job to do still, to make it easier for people to engage in the election process. When it comes to general students who run for these positions, organising the hustings – that can all be very difficult to manage. And there's going to be some kind of a cost involved in running. We've identified that as an issue – so this year we've created an electoral commission who are looking at the regulations around campaigning in terms of things like expenditure. So I don't think it's apathy. I think a lot of is to do with accessibility.
Advertisement
In general, do you think there's apathy among students in Ireland, about student politics?
I think it can vary depending on the university and the structures in place there. So for example, you have to make sure you have a system that people can access – whether it's class reps and SU crews or campaigners. That's vital for student politics. But when you look over the last couple of years, it was students who were putting through motions mandating their councils to support issues like Repeal – a lot of that campaigning was student-led. I don't think that there's a sense of apathy there.
For the uninitiated, what does USI do?
USI exists to promote and defend the rights of students and the interests of students across all spheres – whether it's educational, welfare or human rights for everybody, on a national and international level. We do that on a political level, by lobbying and trying to influence political decisions. Then through campaigns which raise awareness on different issues that matter to students. Those can also involve projects related to sustainability, climate change, and mental health. And so there's a number of different ways in which we do our roles. We give training to our various student officers on the ground, to make sure that they're fully equipped to support students on their campuses on a day-to-day basis. There are many hats, but it all comes back to defending and promoting the rights of students.
USI has been lobbying and campaigning to support students throughout the housing crisis in Ireland…
We announced our campaign earlier in the summer, Break The Barriers, which is for the year moving forward. The aim of that is to really speak about the issue around access in higher education. One issue is finding suitable, affordable accommodation; the other issue is fees. We have a number of proposals on how that can be achieved; we lobby government an awful lot on that and we've done a huge amount of media on the topic, trying to educate the public about the impact this is having on students, and how we think things can be improved.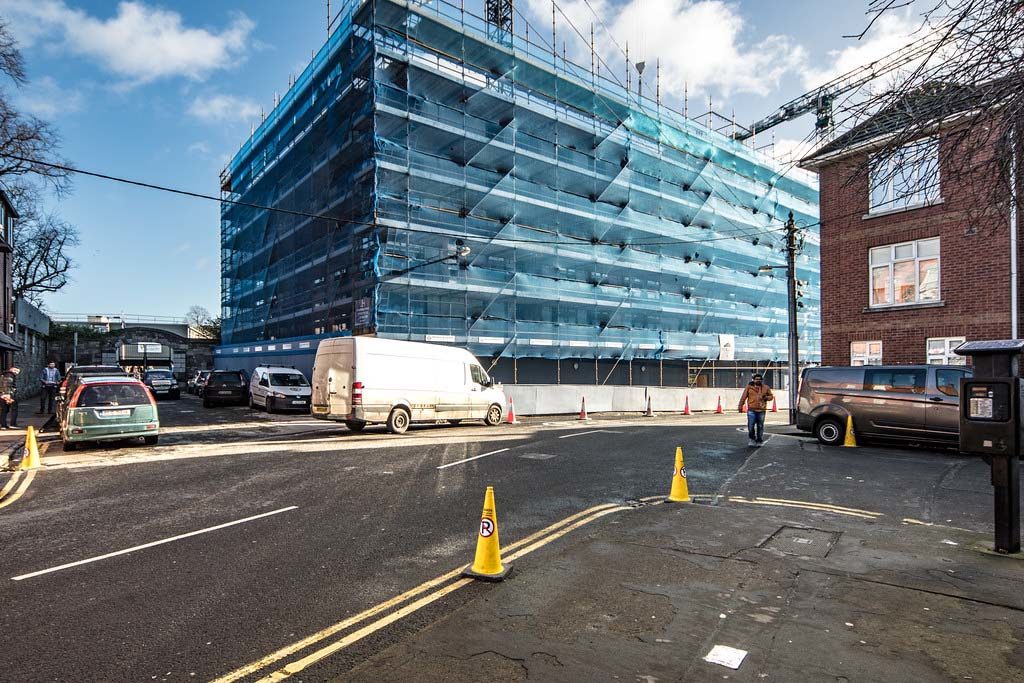 Advertisement
You'd like to see a dedicated agency set up to manage student accommodation.
We'd also like to see the State building and investing in purpose-built student accommodation. That would need to be accessible, and be managed through the housing agency, to ensure that it's cost-rental. You look around – there's loads of property being built around Dublin which is for students, but it's not what students want. It's not affordable. A lot of them have bowling alleys, cinemas – but nobody wants them, nor can they afford them. And so, we want people to be realistic and we want people to listen. Since 2016, over 90% of the student accommodation built in Dublin costs over €840 euro a month. The average grant is €360 a month. So it's not feasible. Now, that's not news, but we're going to continue to campaign on it, to lobby on it…
In an opinion piece in The University Times, a student argued that rent strikes need to start happening, or else change isn't going to happen. Is there an argument that the USI needs to get tougher?
Rent strikes have been discussed. We have taken that into consideration and we're looking at how they've operated elsewhere. For example, rent strikes in the UK have been very successful. Look, I've seen that article myself and we have no problem with listening to, and putting forward, action that is reflective of what our members want. Once the academic year starts back and students are back on campus, we'll be having those conversations a lot more. There's nothing ruled out.
You're also working towards wider publically-funded education. Can you tell us about that?
The issue of publically-funded education in Ireland was outlined in the Cassells Report in 2016 and no one in government has made any sort of comment on that. It's now in Europe, where a cost analysis is taking place, and there just seems to be a sense of it being kicked down the road year after year. The impact that that has on students and their families is massive. This year in CAO, there was a drop in the number of applications for Dublin. We saw a rise in CAO applications for the rest of the country. You can't tell me that accommodation and fees doesn't play a part in that. We have the second highest fees in the EU – after October 31 we'll have the highest – and the impact that's having is bringing us backwards rather than forwards.
The USI helped introduce a consent framework in higher education institutions, developed alongside expert working groups with government. How did that come about?
Advertisement
Sexual education in second level isn't where it needs to be. The first time anyone really talks about sexual health and consent is in third level education – which is problematic. It shouldn't be up to student unions and colleges to provide that education. But it's something that we are doing – and now that we're doing it, we want to do it right. We want people to be able to have the language of consent and feel comfortable using it. It's not just about 'Yes' and 'No' – it's about people feeling empowered to use those words and, in terms of sexual experiences, it's also about not feeling pressurised in any shape or form. In terms of sexual health, the announcement of the free condom distribution service through the HSE is really positive as well. Now we'll have condoms available on campuses from this academic year onwards, which is a really big step forward. But it's only one step in the right direction – we want to make sure that contraception is available free of charge in more forms than just condoms.
The University of Limerick recently introduced separate housing for LGBT+ students if they wanted to live there. Do you think that is a good idea?
The LGBT+ community mostly came out in favour of it, so I think yes – if someone identifies as a member of the LGBT+ community and that's their decision, we should support it. We want to make college and life in general as comfortable as possible and, in terms of hate crime legislation, there's a lot more that can be done for the community in Ireland. I think this is a positive step but I think there is more that has to be done. I know some people will say that it's segregating, but I think it is actually more about better integration. It's also about people feeling more comfortable in their own environment and not having to worry about something that may happen around them. It's a safe and secure space for people. We need to recognise the fact that there are still issues affecting people who are LGBT+ and that we haven't got it all figured out. So we need to listen directly to them, and make sure they have the platform to speak for themselves.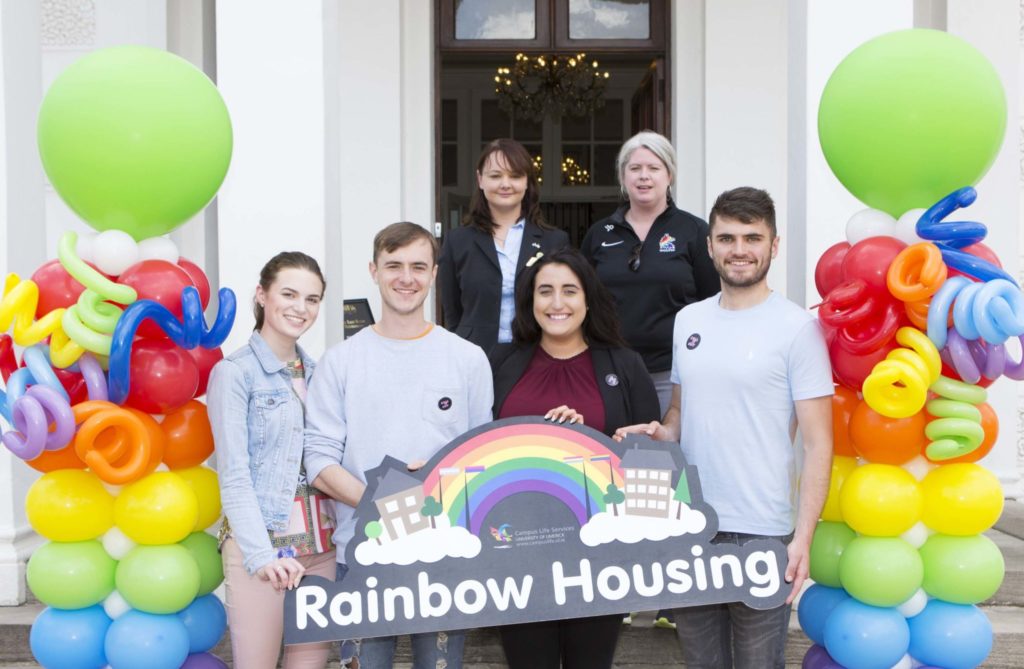 There is an argument that it's self-segregation. Other people will say it's a slippery slope and ask is it going to lead to separate spaces for every minority group.
I actually feel that it is really important that we have safe spaces for people who need them. I think it's really important that they have access to it and that they're facilitated regardless of whether it is ethnicity or sexual orientation. I don't really agree with the slippery slope argument. I think you have to listen to the people who are affected by it and follow their guidance on it – they're the ones who are experiencing these situations. You can't argue with people if they tell you how you feel and that's the situation that they are facing.
There was a big story recently about the young Fine Gael president, Killian Foley-Walsh, who was criticised for going to the hardline right-wing Young Americans conference. Some of his defenders made the argument that people on the right can't go to these conferences or else they will receive massive backlash.
Advertisement
I think people should be able to attend things that are relevant to them. I am all in favour of people being able to express themselves and to attend sessions that are suitable to them. For me, it wouldn't have to be in line with our policy, so it's not somewhere I would present myself as a representative. But I don't think there should be any major hate put out about somebody either.
Is there an issue, not just with students but with the wider population, where they aren't informed about issues relating to minorities? How do you combat that?
I'd say if we had the answers to that, there'd be countries who'd pay a fortune to us to figure it out for them! I think it's very interesting. People are always going to have different views and different opinions. Some will be very right-wing, some will be very left-wing and some will be somewhere in the middle. As I say, everyone's entitled to their own opinions. You can't tell them they're incorrect for feeling the way that they're feeling. So if somebody is very passionate about something, as much as I might disagree with them, I can't tell them that they're wrong. Because if that's how they're feeling, then that's how they're feeling.
Is that not an open invitation to those who want to veer to the hard-right?
If we see a rise in that really right-wing viewpoint, then there's a space for us all to have very frank and open conversations, and try to relate to people and get them to understand our approach. I don't think it's about getting angry and shouting people down. I don't think that works. I think it's about keeping open communication and talking to people where they're at, finding out exactly where a person stands on something. Having a discussion where there's no undue negativity. That's what happened with Repeal – people didn't feel like it was something they could support until friends or relatives had conversations about it, talking about what it meant to women and what it meant to Irish society. I think we could learn an awful lot from that.
You strike me much more of a bridge maker.
(Laughs) Maybe that's my HR background!
Advertisement
How prepared are USI for Brexit, and what work are you doing with NUS-USI to ensure that students don't face the worst possible Brexit?
I have to laugh when you say prepared for Brexit. I don't know who's prepared for Brexit! I don't think anyone fully understands what's going to be the fallout of Brexit. But in plain and simple terms, our Brexit student response is coordinated with NUS-USI's response in the North and NUS' response in the UK. So through our trilateral agreement, we are working quite closely in terms of lobbying on Brexit and trying to minimise the negative impact that Brexit has on our members, if and when it happens. Our position is that would prefer there to be no Brexit, but we'd support NUS in their call for a People's Vote.
What about a No Deal Brexit?
We don't want a no-deal Brexit. We are really concerned about the fallout in terms of mobility for students and staff – cross-border mobility for a start, and broader mobility in terms of programmes like Erasmus and Erasmus Plus. We are working with the three student groups across Ireland and the UK. It's important to bear in mind that our student organisations – the NUS and USI – actually came together 20 years before the peace process to work on issues that mattered to students from throughout these islands. We joined together in an agreement – because we recognised the importance that education had – and has – for our communities.