Ireland has long enjoyed a special relationship with live music – whether it's coming from the corner of a cosy pub or a state-of-the-art arena stage. In this special feature, we're celebrating the venues that create that crucial platform for Irish and international acts to share their music with gig-goers right across the country.
From shuttered venues and empty stages, to festival magic and jam-packed touring schedules, these past few years have been remarkable ones for live music. With those seemingly endless, gig-deprived pandemic nights thankfully fading from our collective memories, people across the country have bounced back into the rhythm of the country's vibrant live music scene, which continues to respond and adapt to the ever-diversifying styles and sounds emerging from these shores.
Of course, substantial challenges, such as high insurance costs, continue to have behind-the-scenes impacts – but that hasn't stopped venues, promoters, artists and other industry professionals from tirelessly bringing us some of the finest shows you'd find anywhere. Across the country, arena-sized venues, centuries-old pubs and everything in between provide unique spaces to showcase and celebrate the value of live music – offering both international and homegrown artists at all stages in their careers a platform to shine.
For musicians, a thriving and supportive live music scene has become increasingly vital. With the decline of album sales and the growth of streaming culture, the majority of musicians now rely on live shows to make a living – which means many are putting more thought and consideration into their shows than ever before, and forging deep, in-person connections with their audiences.
Advertisement
In this new age of Irish music, homegrown acts – including both chart-topping stars and independent artists – are capable of selling out top venues. But the strength of the scene is not only due to the vast abundance of raw talent cropping up across the country. It's also thanks to the hard graft of promoters and venues, who continue to take fearlessly innovative approaches to putting on shows in Ireland.
The enthusiasm for live music isn't just confined to Dublin, either. For a variety of reasons – including the difficulty of finding a place to live and create music in the capital – local scenes have been emerging in every corner of Ireland. Small venues off the beaten track are attracting some of the most respected names in Irish music – establishing the likes of Connolly's of Leap and Mike The Pies in Listowel as renowned spaces that devout music fans will make a point of travelling to.
Even a cursory glance at the shortlist for this year's IMRO Live Music Venue of the Year Awards – taking place on March 14 – gives an indication of the exceptionally high standard that's out there when it comes to live music in Ireland, with venues judged on their ambience, staging, sound and lighting facilities, the diversity of their music programming, accessibility, and more.
And despite the challenges of costs and devastation of the pandemic, recent years have seen more venues both opening their doors for the first time, and many others creatively reinventing their spaces. The magnificent Sea Church in Ballycotton opened just before Ireland first entered lockdown – but is still going strong, attracting legendary acts to the East Cork village. Whelan's in Dublin, meanwhile, opened a new space, Little Whelan's, less than a year ago, which provides an intimate stage for a thrilling array of artists. Clearly, the demand for venues of various sizes is growing all the time – particularly now that Ireland has become an essential stop on the itinerary of international touring acts.
The genre-blending nature of Irish music is also one of the shining features of the country's current scene – with plenty of live action for folk fans, rockers and hip-hop heads alike. And as the music industry continues to undergo rapid changes, live music remains at the cutting-edge – with state-of-the-art audio and visual set-ups in venues right around the country.
Advertisement
Here's a selection of the Irish venues that deserve to be celebrated – as they continue to bring us truly unforgettable gigs from groundbreaking local and international acts alike.
3ARENA
North Wall Quay, Dublin 1
Tel: (01) 819 8888
3arena.ie
Regularly ranked among the top 10 busiest venues in the world, 3Arena is a testament to Dublin's insatiable appetite for big gigs. This is where legendary rock acts and superstar pop artists come to strut their stuff. Once the old Point Depot, today it's an ultra–modern facility with world–class acoustics in the reinvigorated Docklands. Launched in 2008, we still marvel at how it can host a truly immersive show while being an arena-sized venue – and there's literally not a bad seat in the house.
Capacity: 13,000 (standing), 8,000 (seated)
Recent gigs: Lewis Capaldi, Florence + The Machine, The 1975
Upcoming Gigs: Ed Sheeran (March 30), Paramore (April 13), Sam Smith (April 14 & 15).
Advertisement
3OLYMPIA THEATRE
72 Dame St, Temple Bar, Dublin 2
Tel: (01) 679 3323
3olympia.ie
One of the most revered venues in the capital – which has recently undergone a slight name change – 3Olympia Theatre has hosted the iconic likes of James Brown, David Bowie, Radiohead, Blur, PJ Harvey, Suede, Manic Street Preachers, Pixies, Queens Of The Stone Age and much, much more. A wonderfully atmospheric room with impeccable sound, the venue is set to welcome plenty more heavy-hitters over the months ahead.
Capacity: 1,247 (fully seated), 1,600 (partially standing and seated)
Recent gigs: Carly Rae Jepson, Self Esteem, The Coronas
Upcoming Gigs:  Fight Like Apes (March 24), Tori Amos (March 28 & 29), Pusha T (May 15).
THE CENTRAL ROSCREA
Central House, Castle St, Roscrea, Co. Tipperary
Tel: (087) 218 4341
facebook.com/thecentralroscrea
It's widely considered one of the region's most iconic pubs, but The Central is also a brilliant venue, with a wide variety of music and events on offer, from local singer-songwriters to highly entertaining tribute acts. Each weekend you can look forward to DJs sets and live music – as well as a friendly atmosphere in one of the top nightlife spots in the area. And don't forget to sample The Central's brand new cocktail menu!
Advertisement
Capacity: 400
Recent gigs: Shaun O'Dowd Show, Midnight Run, The Druids
Upcoming gigs: 3 Bucks Left (April 8)
THE CHASIN' BULL
Main St, Bundoran, Donegal,
Tel: (071) 984 2948
facebook.com/thechasinbull
For nearly 30 years ago, James and Winnie of The Chasin' Bull in Bundoran have been flying the flag for live music in the north-west. Countless live acts have played the Bull stage over the years – including the likes of The Blizzards, Iglu & Hartly, The Coronas, and, most recently, Sigrid. In the past decade, they've worked closely with Sea Sessions, providing an important platform for emerging Irish acts.
Capacity: 400
Recent Gigs: Sigrid, The Von Tees, Mark S Black
Upcoming Gigs: Keep an eye on their socials for future gig news
COUGHLAN'S
7 Douglas Street, Cork
Tel: (021) 4961751
coughlans.ie
Advertisement
Established almost two centuries ago, Coughlan's is steeped in history. The pub itself is a listed building, and if the stone walls of its much-loved beer garden could talk, they would confirm what we already know – that this venue delivers one of the finest nights out in the country. Having won 2020's IMRO National Live Music Venue of the Year, Coughlan's have made an authoritative step into the gig world, and they've contributed in no small way to Cork's vibrant live music scene.
Capacity: 80
Recent gigs: Les SalAmandas, Niall Connolly, John Blek
Upcoming gigs: Mick Hanly (March 30), Joshua Burnside (April 6)
CYPRUS AVENUE
Caroline Street, Cork
Tel: (021) 427 6165
cyprusavenue.ie
Situated just above The Old Oak, Cyprus Avenue has become an increasingly popular spot in the city since it opened its doors back in 2003. A place where live music memories are made, it's an integral part of Cork and the place to be if you want to see local acts, established artists and the hottest new bands on the verge of a big breakthrough. They opened a second space, the 80-capacity Winthrop Avenue, in 2019.
Capacity: 500
Recent gigs: Nell Mescal, Daoirí Farrell, Kill 'Em Charlie
Upcoming gigs: Biig Piig (March 26), Pete Doherty (April 15), The Olllam (July 25)
Advertisement
DOLAN'S
4 Dock Road, Limerick
Tel: (061) 314 483
dolans.ie
In the game for over two decades, Dolan's reputation continues to grow as the acts they welcome get bigger and bigger. Over the years, they've transformed a small quayside pub into a key music institution, made up of several venues, including The Warehouse, the Kasbah Social Club, and Upstairs at Dolan's – while also presenting gigs in outdoor spaces, like Live At The Castle. Dolan's has been nominated in the Munster category for IMRO Live Music Venue of The Year 2023.
Capacity: Dolan's Warehouse is 380, Upstairs at Dolan's is 120, and Kasbah is 120.
Recent gigs: Gemma Hayes, Somebody's Child, Kynsy
Upcoming Gigs: John Blek (April 8), M(h)aol (April 14), whenyoung (April 20).
GLENEAGLE INEC ARENA
Muckross Road, Killarney, Co. Kerry
Tel: (064) 667 1555
inec.ie
Advertisement
A stronghold of live entertainment in Munster, Ireland's National Events Centre has hosted numerous world class acts since opening in 2000. With sell-out performances by artists ranging from Niall Horan to Hozier, the INEC is now officially recognised as one of the country's leading venues. Able to switch effortlessly from the intimate to the arena–sized, the venue hosts a wide variety of musicians, DJs, comedians, performers and more. It's in the running for Tech Crew of the Year Award at the upcoming IMRO Venue Awards 2023.
Capacity: 4,142
Recent gigs: The Coronas, Joanne McNally, Tumbling Paddies
Upcoming Gigs: Biggest 90s/00s Disco & Concert (May 27), An Seisiún Mór (August 26)
THE GRAND SOCIAL
35 Lower Liffey Street, Dublin 1
Tel: (01) 677 1224
thegrandsocial.ie
Spreading musical joy at the foot of the Ha'Penny Bridge, The Grand Social is one of the capital's busiest and most respected hubs of live music. As well as welcoming the likes of Primal Scream, Jake Bugg, and Michael Kiwanuka over the years, the venue's iconic Loft space played host to Hot Press' acclaimed Up Close And Personal series.
Capacity: 300 (The Loft), 120 (The Ballroom)
Recent gigs: Emily Scott Robinson, Titus Andronicus, Tommy Lefroy
Upcoming gigs: Ruby Waters (May 13), Robocobra Quartet (September 23)
Advertisement
JOHN LEE'S
Church St, Tullamore, Offaly
Tel: (083) 4277180
leesbar.ie
Operated by the same family for four generations, stretching back to 1896, John Lee's – formerly known as Joe Lee's – is famed not only for its warm atmosphere and gorgeous beer garden, but also for its impressive live music. Publican John Lee has worked tirelessly with local promoters to diversify the range of music on offer, while continuing to support the local traditional singers in their regular lounge sessions. The venue has welcomed live bands, DJs, spoken word poets and comedy acts – including major names like Gilla Band and Lisa O'Neill – and is also well-known in the area for offering a platform for emerging talent. At last year's Irish Pub Awards, John Lee's took home the prize for Best Music Pub in the East Region.
Recent gigs: AILSHA, Duke Special, The Pale
Upcoming gigs: Kids On Fire (March 27), Fever 105 (April 9)
JUDGE ROY BEANS
1 Edward St, Newbridge, Co. Kildare
Tel: (045) 438 077
judgeroybeans.ie
Judge Roy Beans isn't only an award-winning steakhouse and bar – it's also an acclaimed music venue, and has provided a space for artists to rehearse and record in since 2011. Their spectacular Upstairs venue has played host to both stand-alone gigs and special series, such as their acclaimed Summer of Music programme, which kept the spirit of live music alive through recorded performances when Covid-19 restrictions prevented audiences from attending. Located in the heart of Newbridge, Judge Roy Beans has welcomed some of the biggest names in Irish music, as well as hosting brilliant tribute nights.
Advertisement
Capacity: 300
Recent gigs: Paddy Casey, The Druids, Mack Fleetwood
Upcoming gigs: Negative Creeps (March 25), Qween (April 30), Damien Dempsey (May 20).
KAVANAGH'S BAR & VENUE
28 Main Street, Portlaoise, Co. Laois
Tel: (057) 862 1744
kavanaghsportlaoise.com
Established as a bar and grocery shop over a century ago by the current owner's great-grandparents, Edward and Margaret Ramsbottom, Kavanagh's Bar & Venue is reportedly the oldest family-run pub on Portlaoise's Main Street. In addition to their reputation for live music – having welcomed a dazzling array of internationally lauded artists – they're also well-known for their comedy shows. Since presenting Flight of the Conchords as their first comedy gig back in 2003, they've had the likes of Tommy Tiernan, Des Bishop and Ardal O'Hanlon at the venue.
Capacity: 100 seated, 120 standing
Recent gigs: The Valves, Ruaile Buaile, The Jury
Upcoming gigs: Tantrum (March 25), George Murphy & The Rising Sons (March 31), The Jury (April 2)
MCCAFFERTY'S
The Diamond, Donegal
Tel: (074) 974 2656
mccaffertysdonegal.com
Advertisement
With locations in Ireland, the UK, Spain and the UAE, it all started for McCafferty's when the original bar opened in the Diamond in Donegal Town in 2017. Music is an integral component of the iconic venue – with live acts seven days a week, it has become a must-visit for locals and tourists alike. McCafferty's continues to collaborate with local musicians, as it strives to showcase the best of the Donegal music scene. Shortlisted for this year's IMRO awards, the hotspot boasts a traditional Irish atmosphere and also shows live sports.
Capacity: 500
Recent Gigs: Declan Gaughan, Tom McHugh, Darren Boot
Upcoming Gigs: Meagan Lucas (March 21), Patrick McMenamin (March 22), Declan McTaggart (March 23)
MELODY
Foxes Bow, Limerick
Tel: (085) 759 9754
melody-limerick.business.site
A haven of vino, vinyl and vibes on Foxes Bow, Melody is one of Limerick's newest and most unique venues. Since opening its doors in 2020 the focus has always been on quality, care and meticulous attention to detail. Creating a space to play and showcase world-class sounds, along with local talent, was at the forefront of co-founders Cian Frawley and Andrew O'Donoghue's minds when the idea of Melody came to fruition. At Melody you can look forward to plenty of vinyl, as well as live jazz and funk. Don't miss out on one of their laneway parties this summer
Capacity: 160
Recent gigs: Kez YM, Al Kent, Andrea Passenger
Upcoming gigs: Michelle Walsh (March 24), Harpanno (April 3)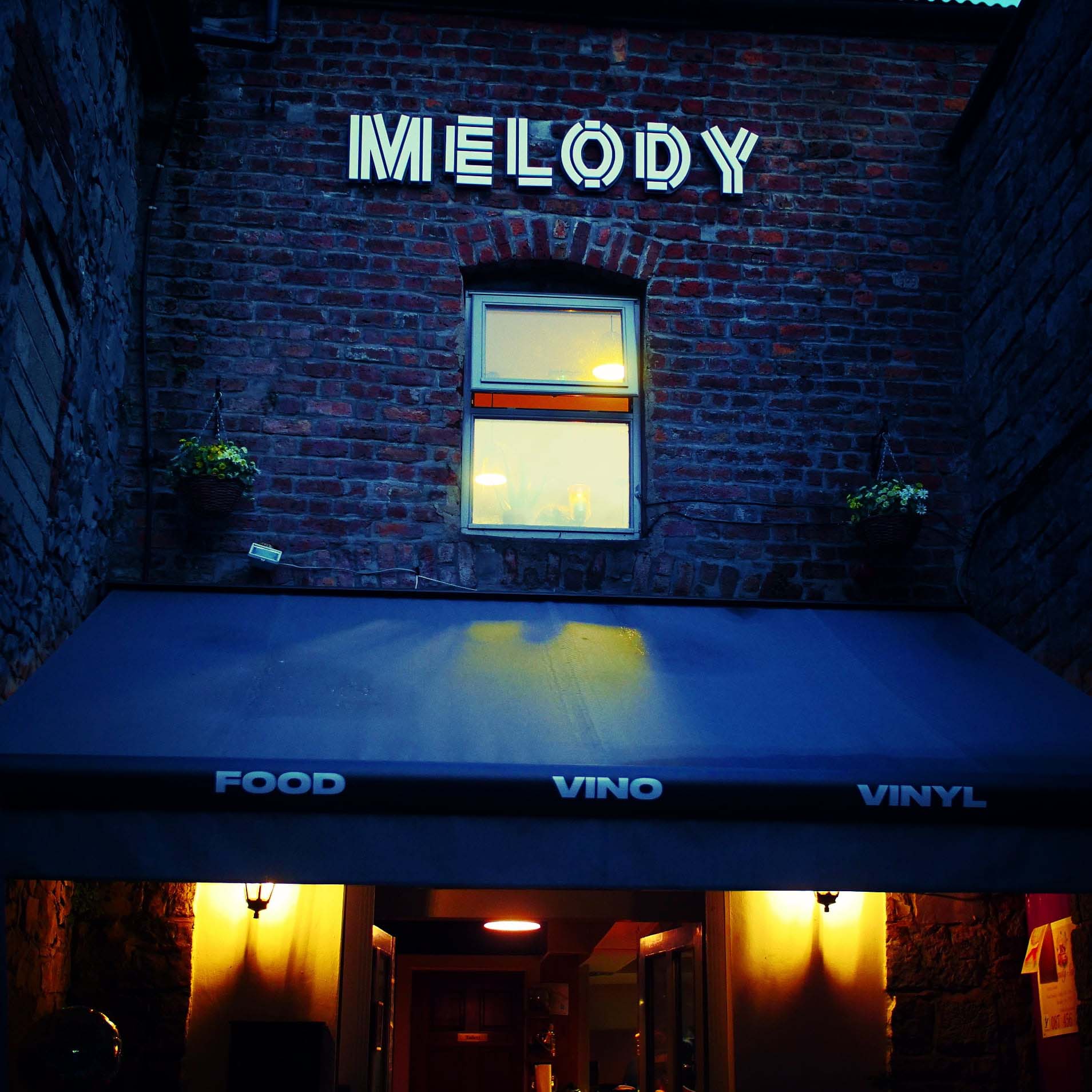 Advertisement
MIKE THE PIES
28 Patrick Street, Listowel, Co. Kerry
Tel: (068) 21259
mikethepies.com
Don't be misled by the unassuming façade of this small town pub – Mike the Pies has rolled out the welcome mat to some of Ireland's most well known artists, including the likes of Fontaines D.C., Danny O'Reilly and Pillow Queens. The award-winning bar has been in the O'Connor family for over a century, but it was only in recent years that Aiden O'Connor and the crew decided to focus their attention to live music, with a Frank & Walters gig getting the ball rolling – and it's been hugely successful ever since! 2021 saw the launch of Hot Press' podcast series, Backstage at Mike The Pies, centred around the Kerry venue and the artists who play there.
Capacity: 100
Recent gigs: Wild Youth, Gemma Hayes, Jack O'Rourke
Upcoming gigs: Peat and Diesel (April 21), Róisín O (April 27), Meryl Streek (April 28)
MONROE'S
14 Dominick Street Upper, Galway
Tel: (091) 583 397
monroes.ie
One of the best in the west, and located above one of the most beloved watering holes in the city, Monroe's Live hosts a gig every night of the week. Pretty much the entire spectrum of modern music is covered by this multi-purpose club. From original artists to expert cover acts, there's something for everyone.
Advertisement
Capacity: 400
Recent gigs: Hudson Taylor, Kíla, LYRA
Upcoming gigs: Fiona Kennedy (March 25), Róisín O (April 15), Dani Larkin (May 4)
NATIONAL CONCERT HALL
Earlsfort Terrace, Dublin 2
Tel: (01) 417 0000
nch.ie
As Ireland's centre for the creation and performance of music, this renowned venue has both a national impact and an international presence. Hosting over 1,000 events each year, the National Concert Hall strives to offer world class music and entertainment for all ages, with an impressively wide-ranging event calendar.
Capacity: 1,200 (Main Auditorium), 250 (John Field Room)
Recent gigs: David Gray, Villagers, Glen Hansard
Upcoming gigs: Christy Moore (March 25 & April 1), Martin Hayes & The Common Ground Ensemble (March 26), Aldous Harding (April 18)
Advertisement
RÓISÍN DUBH
Lower Dominick Street, Galway
Tel: (091) 586 540
roisindubh.net
What Whelan's is to the east, Roisin Dubh is to the west. A chief hang–out for musicians in Connacht, it has become one of Ireland's best–loved venues over the course of two decades. With their bookers continually having their fingers on the pulse, you only get the cream of the crop gracing the Roisin Dubh stage. From rising Irish bands to A–list international artists like Ed Sheeran, they embrace acts at every level, so long as they have the chops to put on a terrific show.
Capacity: 280
Recent gigs: Skinner, Junior Brother, Aoife Nessa Frances
Upcoming Gigs:  Andy Irvine (April 9), Wunderhorse (April 16), David Keenan (May 4)
SEA CHURCH
Main St, Ballycotton,
Co. Cork
Tel: (021) 234 0525
seachurch.ie
One of Ireland's most unique new venues, Sea Church opened its doors in style in February 2020, with stellar sets from Lisa Hannigan and The Frank and Walters. Based in the former St Colman's Church of Ireland, which made a memorable appearance in Divine Rapture back in 1995, the venue has been kitted out with a high-end audio system – and is set to host some heavy-hitters over the coming months.
Advertisement
Capacity: 120
Recent gigs: Mick Flannery, Jack L, Mary Coughlan
Upcoming Gigs: The Four Of Us (April 1), Donovan (April 14), Ron Sexsmith (May 1)
SET THEATRE
Langton House Hotel, 69 John Street, Kilkenny
Tel: (056) 776 5133
set.ie
Since opening its doors a decade ago, the Set Theatre has firmly established itself as a brilliant, state-of-the-art venue, located on the bustling John Street in the heart of Kilkenny City. A beautiful building – one of only two David Collins-designed spaces in Ireland – it regularly hosts films, music and comedy, and gets thoroughly involved in town affairs during festival season. The organisers also put on shows in the nearby St Canice's Cathedral.
Capacity: 400 (250 seated)
Recent gigs: The Mary Wallopers, Lisa Hannigan, Pillow Queens
Upcoming gigs: Damien Dempsey (April 6), Pa Sheehy (April 21), The Lost Brothers (May 18)
THE SOUND HOUSE
28 Eden Quay, North City, Dublin 1
Tel: (085) 834 2006
thesoundhouse.ie
Advertisement
This boutique venue has gone from strength to strength, after emerging in 2017 as one of Dublin's finest specialist venues. Located a mere two-minute walk from O'Connell Street, The Sound House is located in the heart of Dublin's city centre. Their dedication to quality and originality has earned them a cherished reputation amongst artists and audience alike for best-in-class live performances in the entertainment and arts sector. Although specialising in hosting live music performances, The Sound House has held programmes across literature and theatre to film, comedy, live art, cabaret shows, talks and podcasts.
Capacity: 220
Recent Gigs: Biig Piig, Róisín O, Tim Chadwick
Upcoming Gigs: Peter Richardson (April 7), New Pagans (April 13)
THE SPIRIT STORE
George's Quay, Dundalk, Co. Louth
Tel: (042) 9352697
spiritstore.ie
Ensuring things are gloriously loud in Louth, the Spirit Store is the key venue in Dundalk, and proof that there's plenty happening on the M1 between Belfast and Dublin. If an Irish artist is hitting the road, you can be sure the Spirit Store will figure highly in their plans – with the Dundalk crowds creating a great atmosphere at every single show.
Advertisement
Capacity: 200
Recent gigs: Toshín, girlfriend., Jinx Lennon
Upcoming gigs: Paddy Casey (April 1), First Class & Coach (April 8), David Kitt (April 23)
TOWNHALL CAVAN
Town Hall St, Cavan
Tel: (049) 438 0494
townhallcavan.com
Occupying a unique place at the core of the performing arts in Cavan, this theatre space boasts the latest lighting and audio technology. The Townhall supports the professional development of local groups, as well as featuring a vibrant national performance programme. The hall officially opened its doors back in 1910, before undergoing significant redecoration and refurbishment in the '80s – and was repurposed as the local arts centre in 2015.
Capacity: 224 (seated)
Recent gigs: Lisa O'Neill, Paul Heaton, The Seeger Sessions Revival
Upcoming gigs: John Spillane (April 7), Andy Irvine (April 15), Declan O'Rourke (October 7)
VICAR STREET
58-59 Thomas St,
Dublin 8
Tel:  (01) 775 5800
vicarstreet.com
Advertisement
Another of Dublin's most beloved venues, over the years Vicar Street has hosted an eclectic array of top-notch acts, including Kendrick Lamar, Slash, Gilla Band, Slint, Sonic Youth, John Carpenter and many more. As lauded as ever – it's nominated for IMRO's Live Music Venue of the Year Awards in the Dublin category –  Vicar Street is also a hugely popular comedy venue.
Capacity: 1,500 (standing), 1,050 (seated)
Recent gigs: Lucinda Williams, The Murder Capital, Mick Flannery
Upcoming gigs: Ye Vagabonds (March 31 & April 1), Yard Act (April 26), Lankum (May 29-31)
WHELAN'S
25 Wexford Street, Dublin 2
Tel: (01) 478 0766
whelanslive.com
Since opening its doors over three decades ago, Whelan's remains at the heart of the Irish live scene. Its iconic status long assured, the Wexford Street venue continues to go from strength to strength. With great sound, a warm atmosphere, and multiple spaces and stages inside the building, there are few better places to catch an act about to go interstellar – with the likes of Jeff Buckley, Nick Cave and a fresh-faced Arctic Monkeys all having played there. 2022 saw the venue open up a new intimate space, Little Whelan's.
Capacity: 450 (standing in the Main Venue)
Advertisement
Recent gigs: Paddy Hanna, Lisa O'Neill, HamsandwicH
Upcoming Gigs: David Kitt (April 15), Ailbhe Reddy (May 5 & 6), Richard Dawson (May 26)
THE WORKMAN'S CLUB
10 Wellington Quay
Dublin 2
Tel: (01) 670 6692
theworkmansclub.com
Something of a HQ for pub-goers and musicians alike, The Workman's Club restored the decor of an old neglected working man's club to create a totally 21st century venue. In addition to their main 300-capacity venue, in more recent years they've opened another musical oasis downstairs in The Workman's Cellar.
Capacity: 300 (Main Room), 170 (Workman's Cellar)
Recent gigs: Sweetlemondae, Local Boy, The Murder Capital
Upcoming Gigs: Lucy McWilliams (March 23), Onion Boys (29), M(h)aol (April 15)
Advertisement
The new issue of Hot Press is out now, starring The Edge.