"Making spirits that taste soft, are beautiful to look at and celebrate Donegal are the pillars of our brand."
Sliabh Liag Distillers have been playing an increasingly prominent role in the Irish distilling renaissance of late, with their award-winning An Dúlamán Irish Maritime Gin and Silkie Irish Whiskey attracting the attention of spirit aficionados worldwide.
Since opening their first manufacturing base in Carrick, Donegal, back in 2017, the distillery – started by husband and wife team James and Moira Doherty – has reached incredible new heights. A recent crowdfunding campaign raised a hugely impressive £2.3 million, which will drive production and development at their new Ardara Whiskey distillery.
But as everyone knows, the route to market is of huge importance in the drinks business, and Sliabh Liag Distillers are making all the right moves in that regard too, with distribution channels established in 26 countries including the UK and now the USA.
Nestled along the Wild Atlantic Way, Sliabh Liag Distillers have the first legal distillery in the county of Donegal in over 175 years. Of course, in the absence of the legal thing, bootleggers filled the gap – even that is all but gone.
"Sliabh Liag hopes to reclaim the distilling heritage of Donegal," James Doherty explains to Hot Press.
It is a big ambition, but you get the impression that the team here know exactly what they are doing.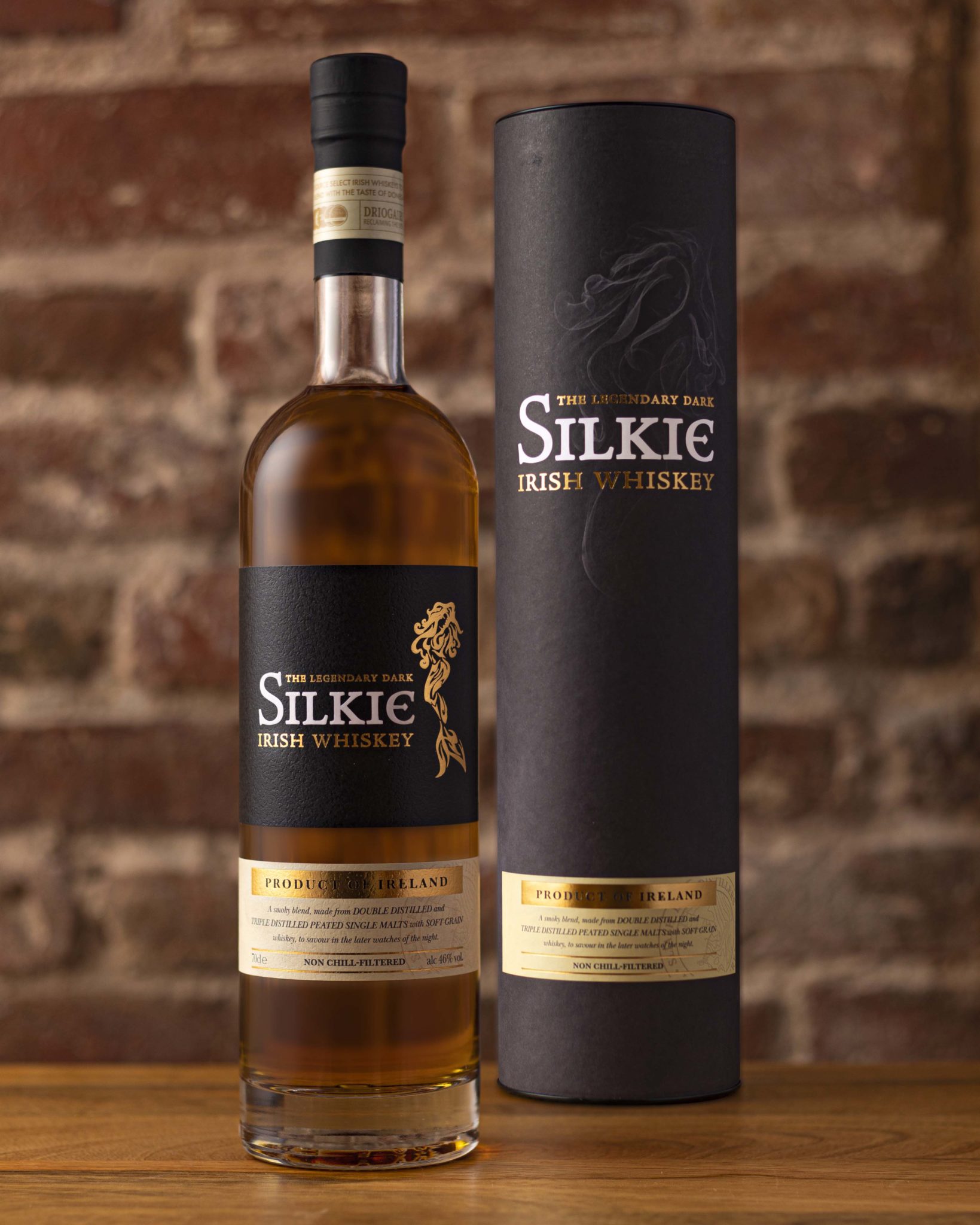 LOVE LETTER FROM THE DONEGAL COAST
Inspired by Donegal's rugged landscape and its ancient traditions, Sliabh Liag Distillers' story really is a fascinating one.
"The community element is of huge importance to us," James Doherty elaborates. "My parents left the county in the '60s because they had to. Knowing that, I wanted to make sure that the people here now have a choice of whether to stay or go. Our brand was born partly from this goal. Moira and I are trying to leave a legacy in southwest Donegal. We want to create a business that will employ people here, in Donegal, for centuries."
They already have eleven members of staff in their  Distillery in Carrick to hand-bottle each product and the influx of orders coming in from the US for the Legendary Silkie Irish Whiskeys is enormously encouraging. And guess what? The art of distilling is in the Doherty blood...
"Building an international spirits business based in Donegal meant that creating an Irish whiskey was imperative," James says. "We have distilled and laid down whiskey here in Carrick but the money raised from our crowdfunding, will build the Ardara Distillery to produce 500,000 litres of pure alcohol per year. Donegal has been disadvantaged for too long, and a distillery is what we believe can build up the area.
"Philosophically, we were wondering what my grandad would have built when he was illegally distilling alcohol years ago. We're working on his poitín recipe at the moment, as my gran gave me the recipe only a few weeks before she died. It's just a matter of putting it all together."
Sliabh Liag never shy away from a challenge. They have created a uniquely flavoursome local gin, using seaweed in the distilling process; and smoky, peat-infused whiskies, both of which place the beautiful Donegal location on the world's spirits stage.
"Making spirits that taste soft, are beautiful to look at and celebrate Donegal are the pillars of our brand," James says. "Spirit drinkers in faraway lands singing Donegal's praises all because of something the team have made at Sliabh Liag is always amazing to hear."
I can only imagine!
"An Dúlamán gin is Moira's love letter from the Wild Atlantic," James adds. "It's a savoury gin in a sweet world, using seaweed and ancient knowledge. The Legendary Silkie Irish Whiskeys sit on the tongue gently like a blanket. Original Silkie has a 2% blend of peat, with a hint of smoke and spice. It's a lovely introduction to what the whiskeys of the by-gone Donegal era would have tasted like. Dark Silkie dials up the smokiness and is the only smoky Irish blend out there at the moment. Donegal is a place apart; our whiskeys should reflect that."
POSITIVE AND INSPIRING
While COVID-19 hit many businesses very hard, James and Moira used their distilling knowledge to create a new recipe for hand sanitiser,  donating the product to every hospital in Donegal , and keeping their entire staff in work.
"One of the discussions we had was whether anyone would want to invest in a pandemic," James says. "At the start of COVID, Moira and I knew from experiencing the SARS pandemic in Asia that we couldn't wait for the 'new normal'. We accepted what we had to do things in a positive spirit, to survive and thrive in this space, rather than waiting it out. We were ruthless on costs but made a conscious effort to hold the team together.
"As leaders, you're responsible for being in control of a situation even when everything seems totally out of control. We believed in Sliabh Liag's future."
Their strong roots were important to the way they responded.
"Really getting engaged with the community was a priority," James continues. "Moira was a midwife and paediatric nurse, and she came up with a seaweed-based recipe for hand sanitiser using the same knowledge accumulated while creating our gin. Our sanitiser has skincare properties to help heal cuts on your hands.
"I understand my mum now much better than I ever did growing up," James laughs when asked about the local response to Sliabh Liag.
"The people here love to talk about their local heritage, and I think they're proud of the Silkie and An Dúlamán for showcasing the county in a positive and engaging light. Whether they'd actually tell you that you've done well is another story!"
But they have. The Sliabh Liag story is a wonderfully positive and inspiring one. But it is all based on creating great brands and great drinks. For spirits of this quality, the only way is up...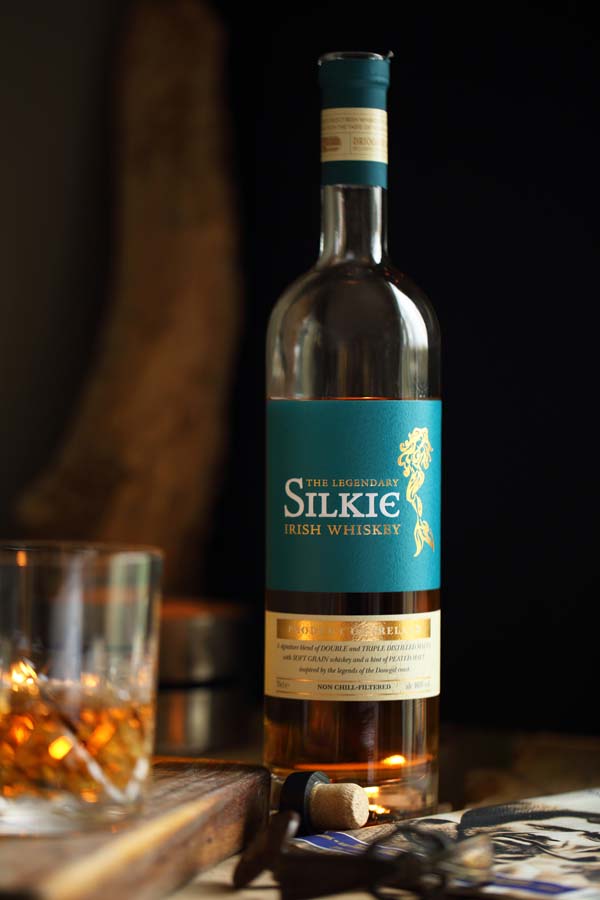 For more information, visit sliabhliagdistillers.com