Part 3 of our exclusive look at Slane Castle, and the formation of Slane Irish Whiskey. From Thin Lizzy doing 'Whiskey In The Jar' in 1981 to Metallica in 2019, it is as if a blueprint for Slane Irish Whiskey was being gradually worked out…
Philip Lynott didn't know how prescient he was being on August 16, 1981 when he sang the classic Irish ballad, 'Whiskey In The Jar', at the first Slane Festival.
A rocked-up version of the traditional song popularised in the '60s by The Dubliners, it's more recently been reworked by US metal kingpins Metallica – who've already hinted that they'll be blasting it out this June when they follow in their hero Philo's footsteps and headline Slane 2019.
The Irish for whiskey is uisce beatha, meaning the 'water of life', which in Slane's case is provided by the River Boyne, the country's most historic waterway, which weaves its way through the estate and provides one of the vital raw materials from which Slane Irish Whiskey is now distilled.
Not only have the local terroir and the river provided the spectacular backdrop for all 23 of the Slane concerts, but they also nourish the barley that is a central ingredient in the making of Slane Irish Whiskey. "The historical reasons for Slane being located next to the Boyne didn't include whiskey making, but now it's one of our greatest assets," Alex Conyngham smiles. "Great whiskey requires great barley, which we grow around 2,000 tonnes of every year. You need great water too, and what we're able to draw from the Boyne is of exceptional quality.
"There have been some amazing concerts here since," he adds, "but to have an Irish band at the height of their powers, as Thin Lizzy were in 1981, headline the first Slane was always going to stand out. And Philo singing 'Whiskey In The Jar' also planted the seed for Slane Whiskey in Dad's head and he always played it as the last tune of the night in the castle nightclub!"
Advertisement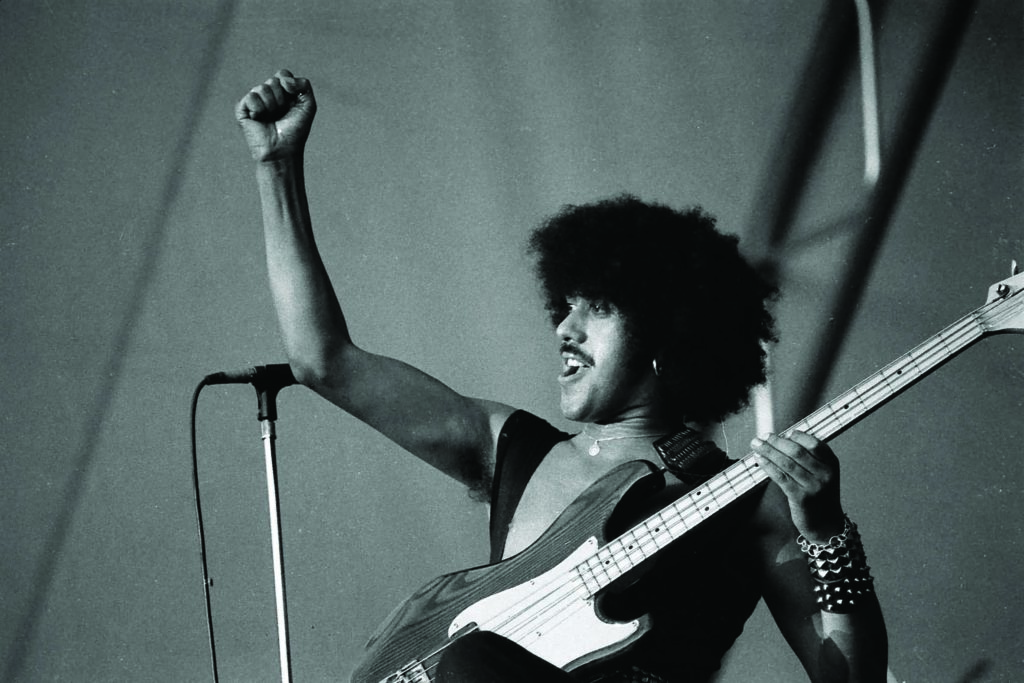 Asked about that Thin Lizzy gig, Alex's dad, Henry Mountcharles agrees that it was "beyond special" but confesses to having been even more star struck when David Bowie came a-calling in 1987.
"David was the coolest in terms of just hanging out backstage," Henry fondly reminisces. "We were sitting in a couple of deck chairs discussing, of all things, third level education. After a while, he just looked at his watch and said, 'Ah, I think I'd better go on.' And he just got up, wandered across the little bridge and did his thing. I was very impressed. He was so cool, calm and collected."
Where Slane is concerned, the appreciation society with artists is a mutual one. Robbie Williams, who headlined in 1999, opined that, "Slane was one of the highlights of my career." And Dave Grohl, who did the 2015 honours with Foo Fighters, agreed. "It was one of the most beautiful experiences of my life," he remembered.
Henry also offers a reminder of Slane's colourful past.
"When I was a kid, the whole village would turn out every 15th August to celebrate the rising of the ancient holy well that lies at the edge of the concert site. I wanted to bring it into a contemporary context. Slane has its roots in a Pagan festival but now is widely known for a rock 'n' roll festival!" Like Alex, he can't wait to see Metallica do their legendary thing by the Boyne.
"Metallica formed in 1981, which was the first year of Slane," he reflects. "The headliners in '81 were Thin Lizzy who are James Hetfield's all-time favourite band. There's the weirdest sort of interwoven synchronicity about quite a lot of the acts that have played Slane – and to be honest, that rather appeals to me. I always try and find a thread. In recent years, I've wanted to take Slane back to its roots and we'd never done heavy metal per se. And of course, again, Metallica toured with Guns N' Roses in 1992 as co-headliners. I hate the phrase 'bucket-list' but I'd heard through a colleague that Slane is on Metallica's, as it had been Guns N' Roses' before they played here twice. So it all came together!"
Advertisement
And now, this latest chapter in Slane's history is every bit as exciting. "It is such a great feeling seeing the vision behind Slane Irish Whiskey turned into a reality," Henry says. "The response of whiskey drinkers who know their stuff has been phenomenal. As soon as people taste Slane Irish Whiskey, they love it. We think of untamed notes in rock 'n' roll. Well, they're what make our triple-casked blend so special too. It is at once subtle, smooth and complex. But the wild countryside and the spirit of rock 'n' roll add a unique magic."
This love affair, one suspects, will be a long and passionate one.
Honour the Legacy. Sip responsibly. See https://www.drinkaware.ie/ for more details.
SLANE and SLANE CASTLE are trademarks of Slane Castle. ©2019 Slane Castle Irish Whiskey Limited. All rights reserved.