From winter warmer cocktails and award-winning gins to whiskeys of distinction and delicious non-alcoholic alternatives with a fiery chilli kick, you won't be going thirsty this festive season! Your spirit guides: Stuart Clark & Kate Brayden.
W ith all of the Sláinte-ing that will be going on over Christmas and New Year, it's time to give serious thought to what will be going into your celebratory cups of cheer.
Which is where this Hot Press Festive Drinks Special comes in. Over the next few pages we're bringing you a mouth-watering array of tipples including winter cocktails created especially for the season that's in it.
If you're of the uisce beatha persuasion, look no further than Lambay Irish Whiskey who in October scored a Spirit Business Luxury Masters Award with their Single Malt Castle Prestige Edition 20 Years Old, and recently launched Batch 01, the first release in the Lambay Reserve Cask Series.
A limited-edition single malt of rich oak and pepper with lingering herbal notes and salt, it's available now from shop.lambaywhiskey.com and will be a welcome addition to any Christmas stocking. That's if Santa doesn't swipe it first!
A doff of the Hot Press headphones also goes to Leitrim's Shed Distillery whose Drumshanbo Gunpowder Irish Gin won Spirit Brand/Distiller of the Year at the Wine Enthusiast Star Awards in Florida.
Advertisement
It earned them praise from none other than Dwayne 'The Rock' Johnson who messaged, "Congratulations. That's a big one! I can see you guys are a passionate brand and proud distillery."
Indeed they are!
Over in Wicklow, Powerscourt Distillery's new Head Distiller, Paul Corbett, has hit the casks running with the small-batch Fercullen Falls, a stunning malt whiskey blend matured in first-fill ex-bourbon barrels.
It notably includes the first liquid to be distilled in their Powerscourt HQ – a milestone moment that's causing great excitement in their corner of the Garden County and beyond! powerscourtdistillery.com.
If you want to try something deliciously different, Fire&5th is a non-alcoholic Irish spirit created from a unique blend of natural extracts and flavourings. With its chilli kick and other signature tastes of blood orange, ginger, green tea and ginseng, it's not trying to be anything other than itself.
Advertisement
An excellent place to sample it in is The Virgin Mary, Hot Press' near Capel Street neighbour which has an excellent Malaysian street food menu courtesy of next-door's Koptiam restaurant.
Bag yourself a bottle and a paired Poachers Mixers pack from fireand5th.com.
Talking of kicks, you get a gorgeous ginger one from Zingibeer, Ireland's first 4% ABV alcoholic ginger beer, which is made using fermented ginger, a hint of lemon and assorted botanicals.
As zingy as it is refreshing, it's also a great cocktail ingredient as you'll discover elsewhere in this Hot Press Festive Drinks Special. zingibeer.ie.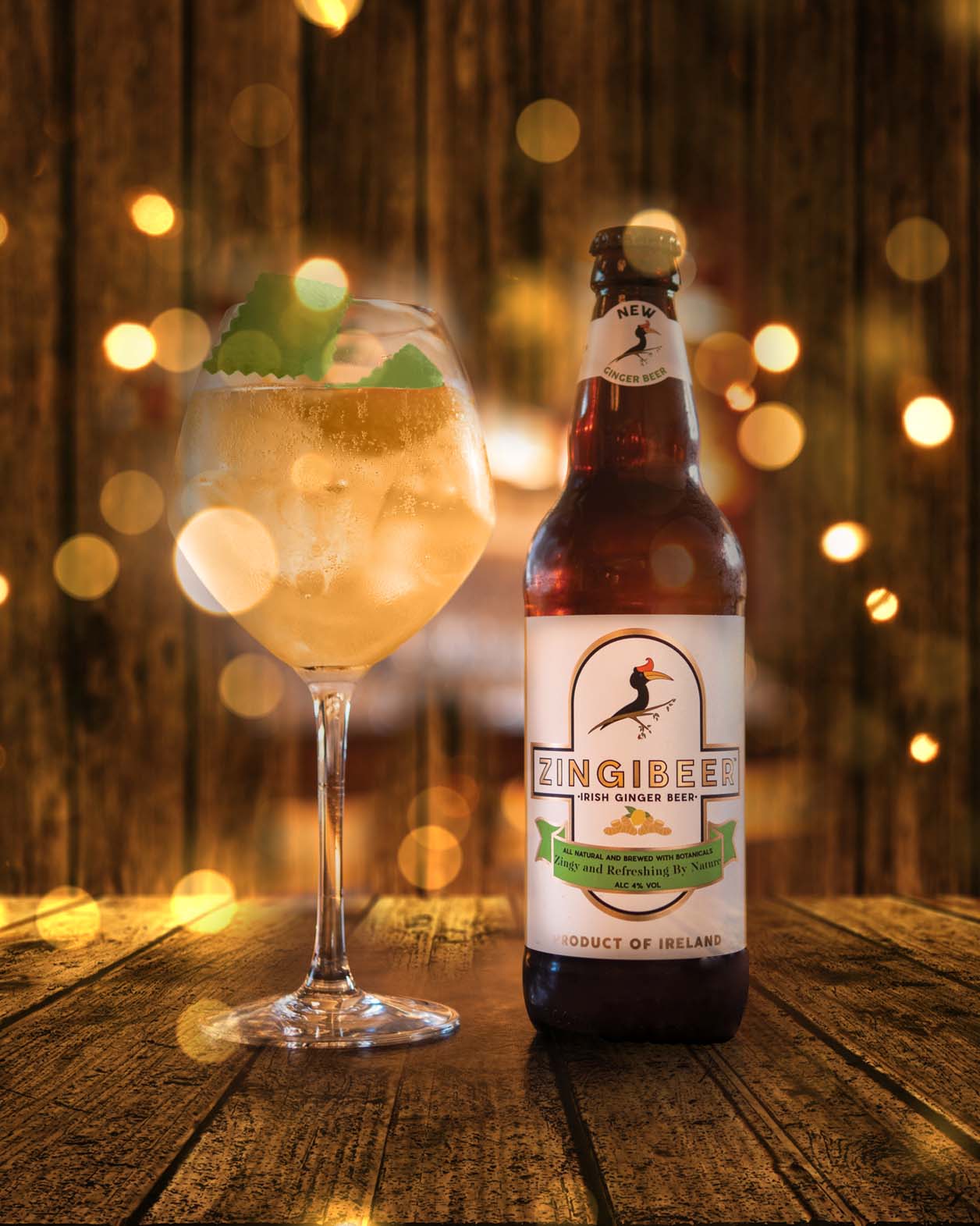 It's an extremely tough call, but our fave seasonal Irish beer is Third Barrel's 7% ABV Salted Caramel Stout, which shouldn't just be for Christmas! Sweet and chocolatey, it just has the upper hand over its festive sibling, the pineapple 'n' mango-laced 5.6% ABV Electric Eyes IPA, which also has made in Dublin – Bluebell to be precise – stamped on it.
Nothing, repeat nothing, is guaranteed to warm the cockles like Hennessy, the venerable French cognac which is perfect for sipping in front of a roaring fire, and just as fabulous mixed – see their Big Apple Cocktail recipe on page 74 – or used to flame your Christmas Pudding.
Advertisement
Whatever ends up in your glass, we hope it adds extra joy to your Christmas and New Year!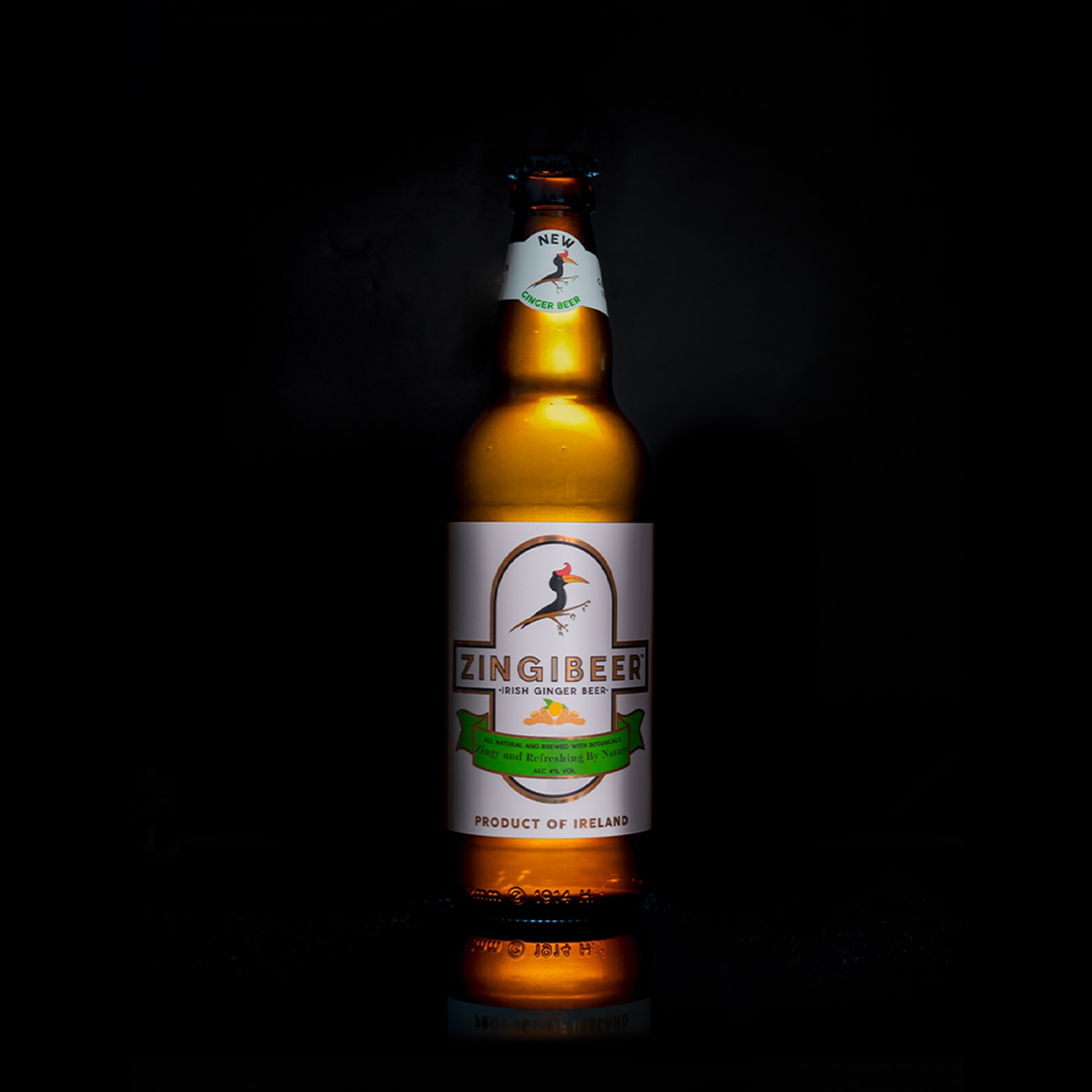 ZINGIBEER
Zingi Irish Mule
A "zingi" winter warmer, this gorgeous mule sees father and daughter duo Kevin and Rachel Byrne continue to establish Zingibeer as Ireland's first and premier ginger beer brand by adding a dash of Irish whiskey to the mix. The delicious traditional alcoholic ginger beverage, available on draft, is made using fermented ginger, lemon zest and botanicals.
Ingredients
50ml Irish Whiskey
Juice of half a lime
Zingibeer Ginger Beer
Ice
Lime and mint to garnish
Method
Fill a tall glass with ice, then pour in 50ml of Irish whiskey
Juice half a lime directly into the glass
Fill the glass with Zingibeer beer and stir to mix everything together
For extra aromatic effect, add a fresh mint sprig
Advertisement
HENNESSY
Big Apple Cocktail
Hennessy, the world's best-selling Cognac brand, is continuing its Wild Rabbit campaign with rhyme master Nas as their newest ambassador. Their thirst-quenching 'Big Apple' cocktail is inspired by the hip-hop icon, acting as a powerful yet smooth faceted drink with a citrus tang.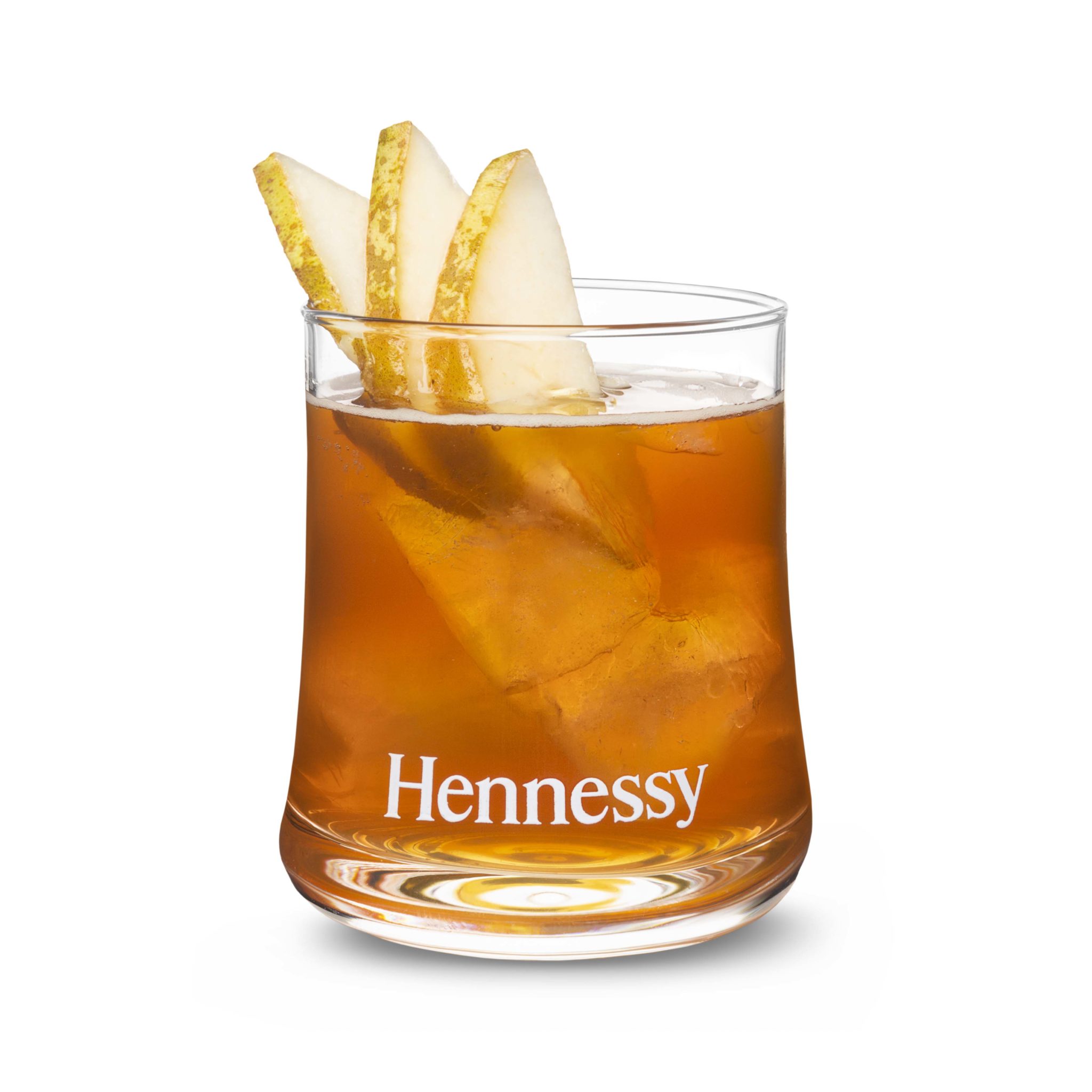 Ingredients
45 ml Hennessy Cognac
15 ml Calvados apple brandy
7 ml Herbal liqueur
10 ml Agave nectar
15 ml Fresh lime juice
2 Dashes aromatic bitters
1 Dash cherry bitters
1 Pear fan
Recipe
Add all liquids to a cocktail shaker
with ice
Shake until well chilled
Strain into a Rocks glass with
crushed ice
Garnish with a pear fan
Powerscourt Distillery
Fercullen Falls Small Batch Blended Irish Whiskey
Advertisement
Fercullen Falls is a blend of malt and grain whiskeys in a wonderfully unique style, with a high malt content. The 50/50 blend malt whiskey has matured in first-fill, ex-bourbon barrels and the grain in ex-bourbon and new heavy char oak casks. The Powerscourt Distillery is heralding the start of a new era with the inclusion of its own, delicious distilled whiskeys for the first time. That vanilla sweetness from the bourbon barrels perfectly complements Fercullen Falls' malt spice and peppery clove finish. The whiskey is guaranteed to warm your winter cockles.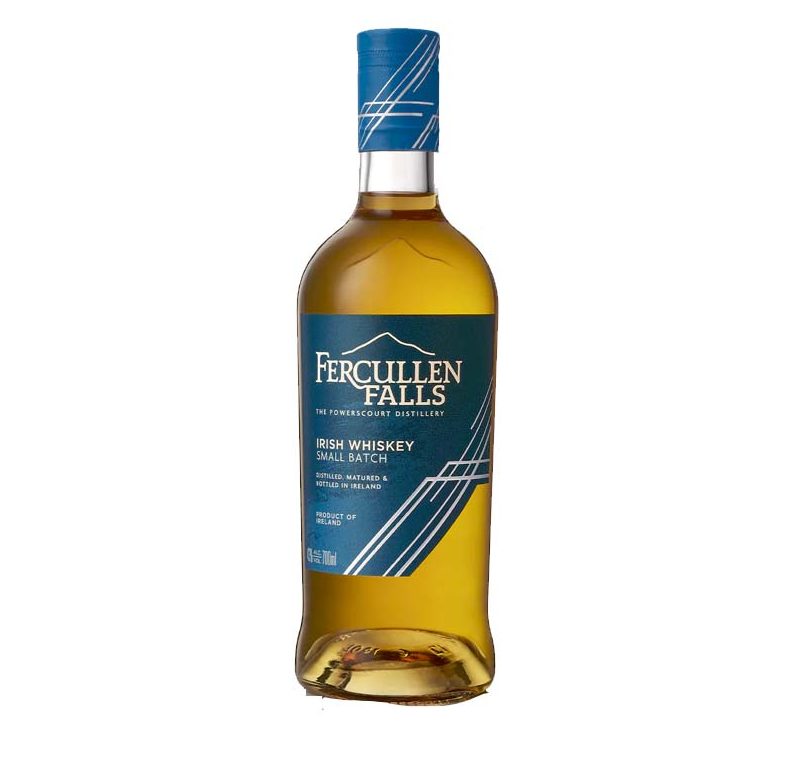 Fire&5th
Non-Alcoholic
Whiskey Sour
A non-alcoholic spirit alternative designed to recreate the heat and kick of alcohol, Fire&5th's delivers a new experience without aiming to mimic any spirit. The brand's festive take on the all time classic Whiskey Sour is a sweet and smooth cocktail with a fiery kick, guaranteed to warm you up this Christmas.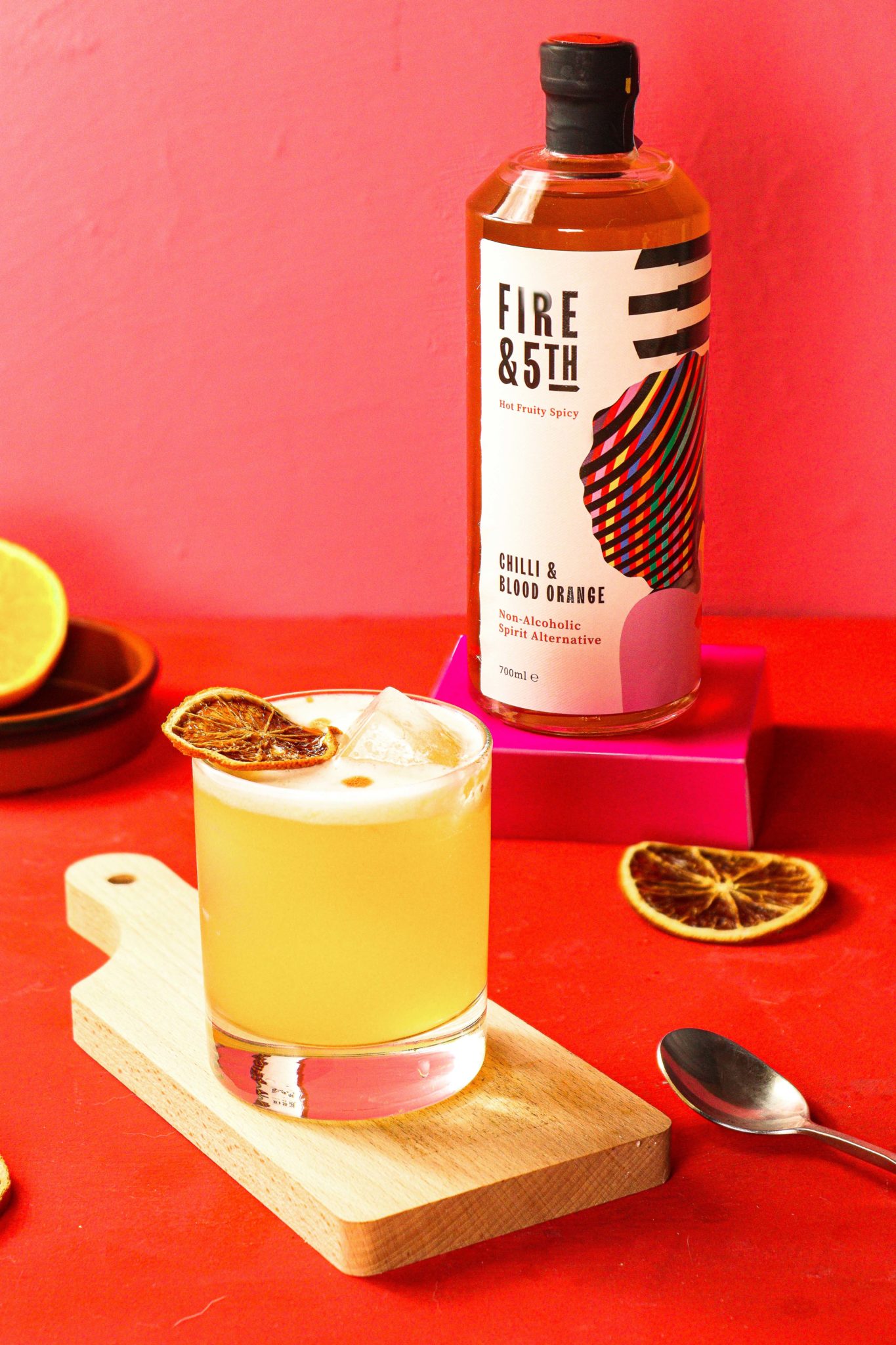 Ingredients
Fire&5th – 50 ml
Lemon Juice – 25ml
Sugar Syrup – 15ml
Egg White – 15ml
Dried orange slice
Ice Cubes
Advertisement
Method
Add all the ingredients to a cocktail shaker (including a handful of ice cubes)
Shake for about 20-30 seconds to chill the liquid
Strain the mix into a whiskey tumbler filled with ice
Garnish with a dried orange slice
LAMBAY WHISKEY
The Lambay Orange Cinnamon Smash
If Lambay Irish Whiskey's new winter cocktail doesn't brighten up your day, nothing can. The brand's Orange Cinnamon Smash is simple and effective, using tangy flavours to awaken the senses. Use freshly squeezed juice for the real zing on the palette!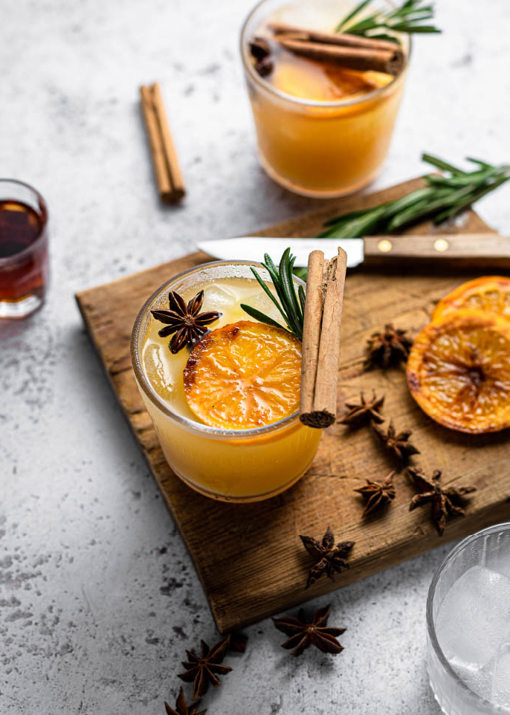 Ingredients
1 Cinnamon Stick
1/2 teaspoon Orange Zest
60ml Lambay Small Batch Blend
30ml Orange Juice
Topped with Soda Water
Garnished with 1-2 Orange Slices
Method
Break the cinnamon stick into pieces and add them to a shaker
Add orange zest and juice and muddle it up
Add Lambay Small Batch Blend Whiskey, Orange juice and shake vigorously
Double strain the cocktail into a glass with ice
Top up with a little soda and add the orange slices
Serve immediately and enjoy
Advertisement
Read more food and drink news in the Hot Press annual issue, out now.