PREMIERE: Canadian folk duo Mama's Broke share cinematic video for 'October's Lament'
Canadian folk-duo Mama's Broke have returned with a fiery, dark video for 'October's Lament,' as well as an Irish tour announcement.
Canadian folk duo Mama's Broke have shared a cinematic, expressive video for 'October's Lament,' a song off of their upcoming May 13th album, Narrow Line.
The video beginning in darkness, the song rises out of the pitch black as a candle is lit — the warm light flickering over dramatic, raw fiddle. Dually eerie and irresistible, the backing instrumentation fades, replaced with layered harmonies that hypnotically dance and weave throughout the track.
Though musically focused, the song is ultimately a catalyst for storytelling. The video reflects this, taking the lyrics and manifesting them into shadows with darkened paper-puppets. Telling the tale of a woman who — in the words of Mama's Broke — "In the month of October came to the end of her rope," the song tells the story of a person physically and mentally adrift, forever caught in the liminal space between jumping and landing.
A cut off of their hotly anticipated sophomore record, 'October's Lament' perfectly showcases the duo's brand of fiery, dark folk — rich and commanding, it brings the sounds of traditional storytelling back to the forefront.
Collecting musical styles and influences from around the world, Mama's Broke — which is composed of Amy Lou Keeler and Lisa Maria — are now marrying the traditions of their travels into Narrow Line, which comes out on Friday, May 13th. Whether the breathless sounds of Appalachia or swirling Celtic Balladry from Ireland, sea-soaked sounds from Nova Scotia or Ukrainian folk, the pair have blended sounds from all-over to create the perfect vessel for their intricately dark storytelling.
Advertisement
"The fear of the unknown is the biggest thing," said Keeler about the album. "It can be overwhelming to have so many potential paths at a given time. Taking comfort in the infinite possibilities of life is a necessary faith for the rootless person or traveller, whether they choose to settle down or not."
A group defined by travel and live-touring, Mama's Broke will be making their return to Ireland in July for a string of dates alongside Rufous Nightjar, showcasing their brand of electric folk at venues the likes of The Sugar Club in Dublin and Coughlan's in Cork.
Check out the video for 'October's Lament,' below:
The full list of dates for Mama's Broke's Irish tour:
June 22 - Manor Hamilton, Leitrim
June 23 - The Duncairn, Belfast
June 24 - Coughlan's, Cork
June 26 - Connolly's of Leap, West Cork
June 30 - St Michaels Church, Waterville, Kerry
July 1st - Hedge School Doolin
July 2nd - Mountshannon Arts Festival, East Clare
July 3rd - The Sugar Club, Dublin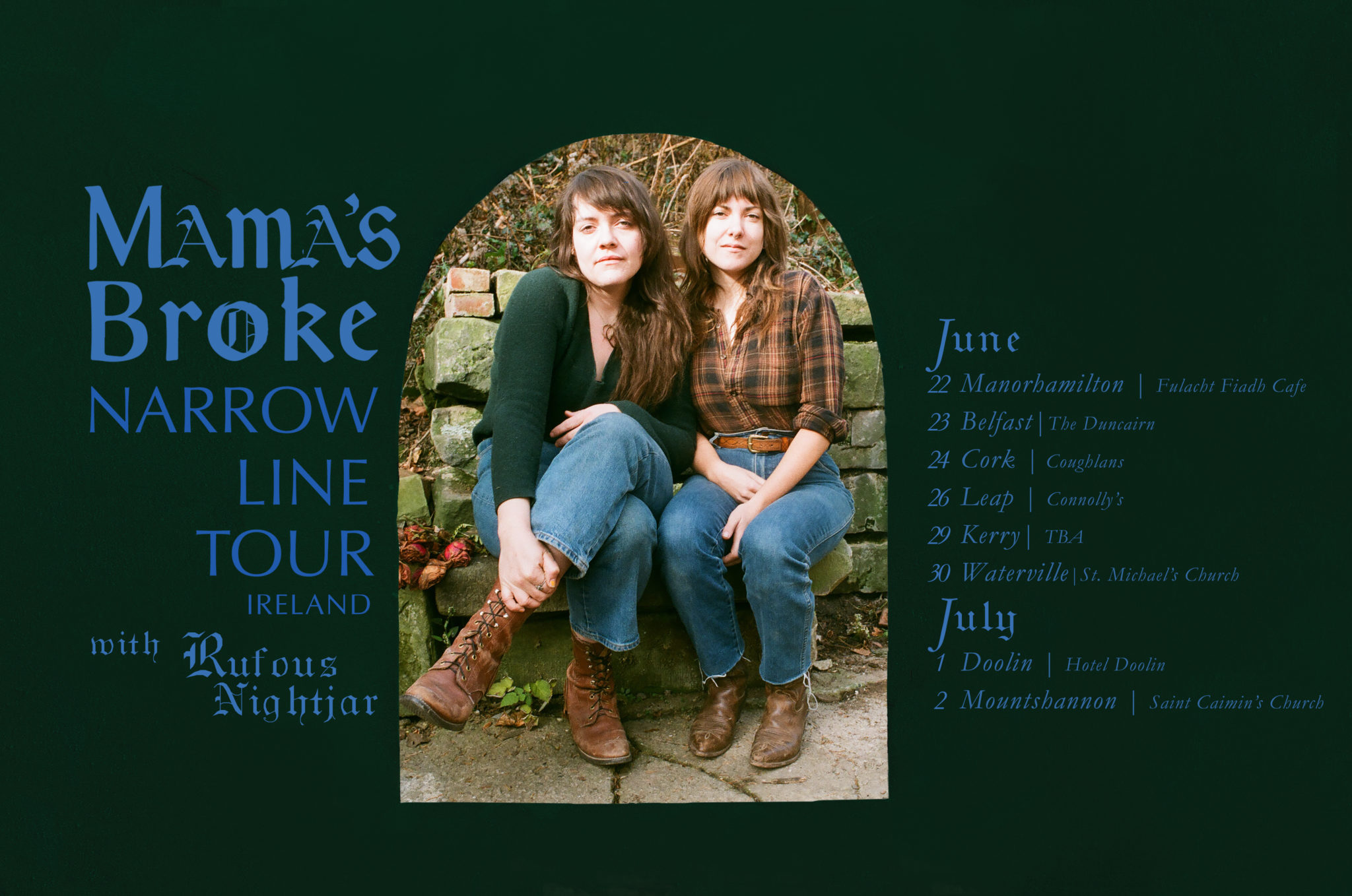 Advertisement