Other Voices Dingle announce Paolo Nutini, Inhaler, Loyle Carner, Just Mustard and more for St. James' Church
The already stellar St James' Church lineup includes Gilla Band, Gemma Dunleavy, John Francis Flynn and Sorcha Richardson.
Other Voices Dingle have announced five acts headlining St James' Church in Dingle this December 2nd - 4th: Inhaler, Paolo Nutini, Just Mustard, The Big Moon and Loyle Carner.
One of the breakthrough bands of the past decade, Dublin quartet Inhaler have racked up over 150 million streams globally, and played Glastonbury, Tramlines and Lollapalooza Chicago. They rounded off their summer festivals by supporting Arctic Monkeys on their European tour. Recent singles 'These Are The Days' and 'Love Will Get You There' are the first tracks to emerge from Inhaler's forthcoming second album Cuts & Bruises coming in February 2023.
Crafting their own unique blend of noise, trip-hop and electronic music, Dundalk's Just Mustard have steadily built a reputation as one of Ireland's most thrilling new bands both live and on record. Their debut album Wednesday received critical acclaim followed by their bewitching second album Heart Under, out now via Partisan Records.
Advertisement
South Londoner Loyle Carner brings insight, honesty and poetic intensity to his confessional hip-hop music as showcased in his debut album Yesterday's Gone, earning him a Mercury Prize nomination.
Carner's highly anticipated record, Not Waving, But Drowning in 2019 gave yet more evidence of his razor-sharp flow and his unique storytelling ability. Two albums of his have cracked the top five of the Official Albums Chart, garnered BRIT Award nominations and won an NME Award. Having performed at Other Voices in 2017, Dingle will welcome Loyle Carner back with open arms to hear new tracks from his recently released 2022 album Hugo.
A phenomenal name added to the Other Voices lineup, BRIT Award nominee and Ivor Novello winner Paolo Nutini. Having returned this year with a new album Last Night In The Bittersweet, a 70-minute epic that spans the distance from classic rock to post-punk to hypnotic Krautrock, his deepest, most varied, most accomplished, and ultimately most rewarding set so far.
Advertisement
Two of his three albums to date, Sunny Side Up and Caustic Love, have hit #1 on the UK album charts as he amassed 8 million global album sales and 1.5 billion global streams.
Another huge Other Voices debut comes from Mercury-nominated, alt-pop four-piece The Big Moon. Their third studio album Here Is Everything, written during lockdown, captures an emotional phase for the band. Together since 2014, the powerful bond between the indie-rock band is clear as they showcase pop-tinged belters filled with flawless harmonies.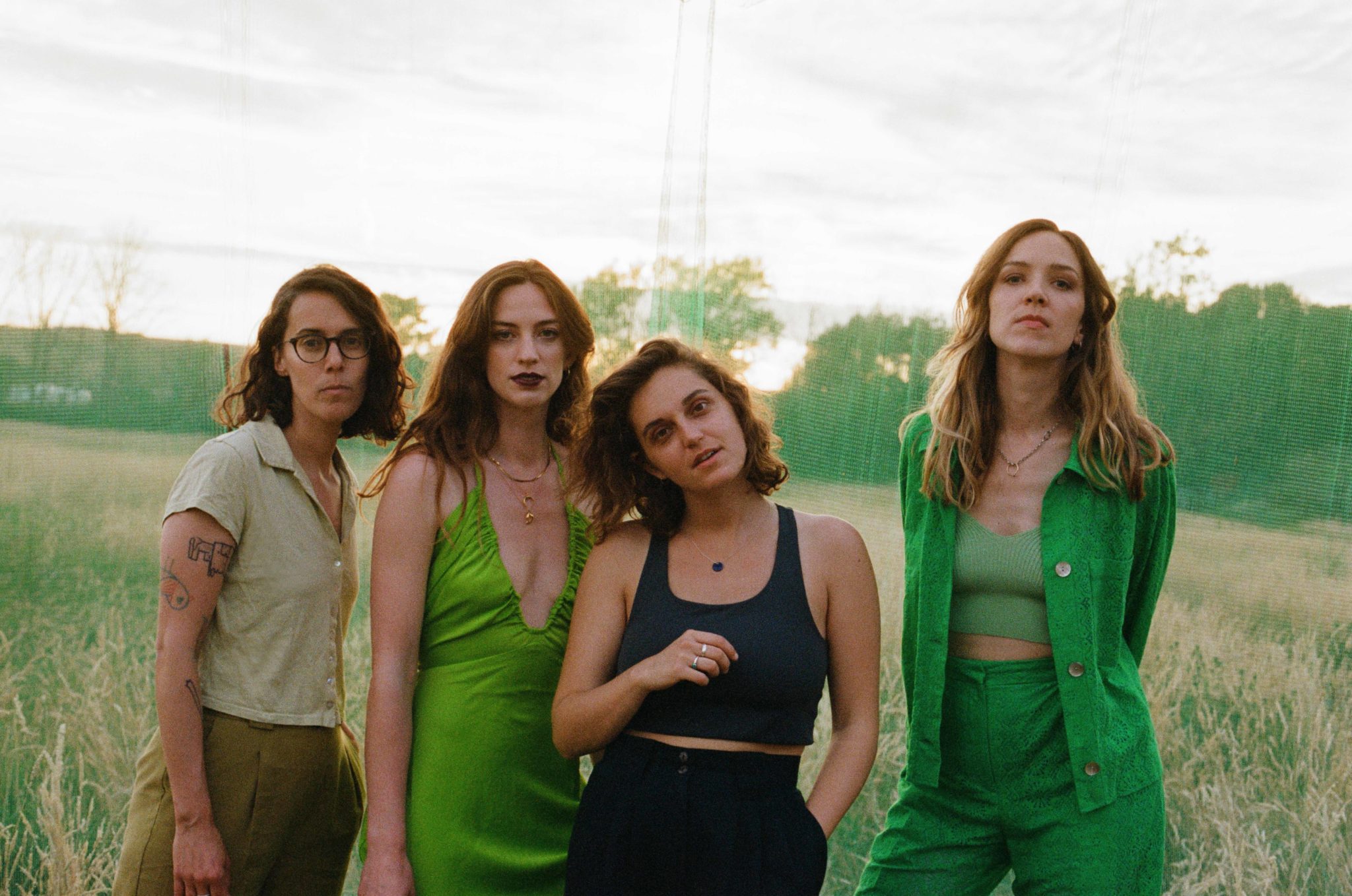 These incredible artists join the already stellar St James' Church lineup, including post-punk noise-rock from Gilla Band, the formidable vocalist Gemma Dunleavy, multi-instrumentalist folk singer John Francis Flynn and indie-pop from Sorcha Richardson.
Other Voices have announced the full schedule of events for Cogar, their Irish language strand of the festival which celebrates the arts and our native tongue.
Advertisement
Jim Carroll's Banter series happening in Foxy John's pub has some exciting new additions including Ruadhán Mac Cormaic, with music across the weekend from Caoi De Barra, Niamh Regan, Sorcha Richardson & more across the weekend.
Another emerging voice has been added to the IMRO Other Room - Galway artist Celaviedmai (aka Mai) is turning heads in Irish music for her penmanship and live shows. Known for her hard-hitting lyrics and explosive live performances, Mai has been raising the bar when it comes to entertaining a crowd.
Other Voices' ideas and discussion strand Ireland's Edge have also announced an exciting new addition to their programme, the Pulitzer-nominated journalist Carole Cadwalladr.
Having recently defended herself in the UK High Court from a claim of libel made against her by Aaron Banks, Carole returns to Ireland's Edge to discuss democracy, data rights and disinformation, and her increasingly active role in highlighting the threats to public interest journalism and journalists across the world.
The acclaimed Other Voices: Home at the Guinness Storehouse series returns to the Guinness Storehouse on Wednesday, 14 December 2022. Hosted by MayKay, alongside stunning performances from Dublin post-punk five-piece The Murder Capital, beloved Dublin 'poetician' John Cummins and an inspiring set from renowned traditional artists Seán McKeon and Liam O'Connor.
The Dingle Gin Music Trail lineup includes 49th & Main, Amy Michelle, Anamoe Drive, Banríon, Bklava, Blood Donor, Bobbi Arlo, Bricknasty, Caoi De Barra, Carlsbad, Caroline Keane & Tom Delany, Cartin, Celaviedmai, Cruel Sister, Daithi, David Kitt, Dunx, Efé, Elaine Howley, Emby, Emma Langford, Fears Gurriers, Gush, Henry Earnest, Ispíní Na Héireann, Junior Brother, Katie Phelan, Khakikid, Lemonade Shoelace, Mango X Mathman, Monjola, N.O.A.H, Niamh Regan, Nixer, Pa Sheehy, Paddy Hanna, Papa Romeo, Pretty Happy, Rebel Phoenix, Reevah, Robocobra Quartet, Scullion, Segotia, Selk, Skinner, Sprints, Tara Kumar, The Burma, The Florentinas, The Outside, Thumper, Tommy & Saundra O'Sullivan, Trú, Uly, Vúdú and Wynona Bleach.
RELATED
Lifestyle & Sports
29 Sep 23