New project facilitates dialogue between young Black adults and Gardaí in Blanchardstown
The UBUNTU Project is a collaboration between Dr. Ian Marder and An Garda Síochána, Sport Against Racism Ireland, Insaka-Ireland All Africa Youth Movement and Childhood Development Initiative.
A new project has brought together Gardaí working in Blanchardstown with young Black adults in the area to curate tough conversations.
In early September, Dr. Ian Marder, Assistant Professor in Criminology, Maynooth University School of Law and Criminology, co-facilitated a dialogue process in Dublin West, in collaboration with community members and Gardaí. The goal of the UBUNTU Project was to explore the extent to which restorative practices could be used to create progression and build understanding between young Black adults who live in Blanchardstown and the Gardaí who work in this part of Fingal, Dublin.
The initiative, currently in the last of three phases, has already received praise from local Black community workers, senior gardaí, academics and youth services.
Can #restorativepractices build understanding between young Black adults & police in #Blanchardstown? Our question at a dialogue process last week w/ 12 Gardaí & young Black adults. Evaluation ongoing; a process description & quotes from partners here 👇https://t.co/It91nciAkr pic.twitter.com/MRpzFhWEdw

— Ian Marder (@iancriminology) September 20, 2022
Advertisement
The questions asked at the participatory dialogue meeting aimed to build understanding and relationships through the sharing of personal experiences and perspectives. Circle processes use a talking piece to indicate whose turn it is to speak and to listen, and to prevent anyone from being interrupted during their turn to speak.
The aim of the organisers was to build understanding by sharing experiences, ideas and information about a common concern – not to debate, convince others of a perspective, or make assumptions about or challenge an experience that others shared. Restorative practices support participants to take in more information and perspectives than they previously had, and help them forge a new, broader understanding of a situation.
The dialogue process was the second phase of a three-phase project. The UBUNTU Project is funded by the Irish Research Council New Foundations scheme, and has obtained ethical approval from the Maynooth University Social Research Ethics Subcommittee.
Three days of restorative practices training was provided by project partner Childhood Development Initiative, and delivered by a White male with experience of working with An Garda Síochána and a Black female who is a community development worker. The training took place in May and June 2022, after each group was prepared in separate meetings.
Six young Black adults and six Gardaí participated in the dialogue process. The group shared and explored their experiences of Blanchardstown and belonging, identities and stereotyping. On the second day, the group shared experiences and perceptions relating to policing.
Dr Marder, who led the project and co-facilitated the dialogue process, was optimistic about the outcome.
"I was delighted to receive funding from the Irish Research Council and support from partners in An Garda Síochána, Sport Against Racism Ireland, Insaka-Ireland, Childhood Development Initiative and others for this project," he stated.
Advertisement
"I have facilitated restorative practices between Gardaí and communities previously, but never with funding to evaluate the project and train co-facilitators from those groups, nor with such broad or high-level support from Garda management. Now that we have a model of practice developed, we should scale this work up, with Garda and community support."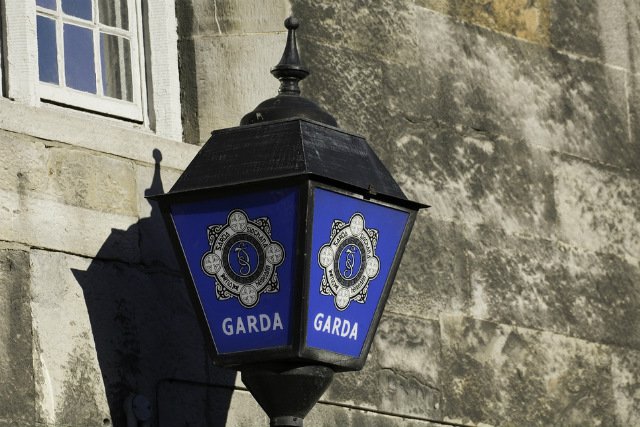 Finbarr Murphy (An Garda Síochána) is Chief Superintendent in Dublin West, which includes the Policing District of Blanchardstown. He spoke about his two decades of dealing with restorative practice initiatives in the area and how the UBUNTU Project takes it one step further.
"I have seen how it can assist in building positive relationships within the community and address conflict, both within a community, or where there is conflict between An Garda Síochána and members of the community," Murphy remarked. "As partners in the UBUNTU Project, we consider this a great opportunity to have a rich and meaningful dialogue with young Black adults living in the area. It is an opportunity to extend our use of restorative practice and to nurture further our relationship with the community that we serve."
Ken McCue, Cultural Planner at Insaka-Glentoran Football Academy and Titans Athletic Club, also spoke about his witnessing of serious fractures within communities, specifically inter-culturally. McCue helped identify community participants for the UBUNTU Project.
"This is most apparent in the relationship between the Black Youth of the suburbs and An Garda Síochána," Ken offered. "Having worked in the community development process following the 1981 Toxteth riots in Liverpool, it was evident that considerable effort had to be made to repair the relationship between the Merseyside Metropolitan Police and the local Working Class community of Liverpool 8. I see parallels here in the lack of intercultural competence among Gardaí along with their use of 'stop and search' and ethnic profiling of Black Youth. I believe the UBUNTU Project will help address issues with both parties working to achieve understanding and consensus through the restorative process."
The project is called the UBUNTU Project after a relational, African philosophy that roughly translates as 'humanity' and is sometimes expanded to the saying 'I am because we are'.
Advertisement
Foluke Oladosu, Community Leader at Ferrercairn Community and Youth Centre, was one of the trainers who delivered the three days of restorative practices training to eleven young Black adults and Gardaí on behalf of Childhood Development Initiative.
"A family bears a child, but it takes a village to raise a child. This is an old African saying," Foluke noted. "It means that it is the community's duty to impart good values to its younger generation by living in an exemplary way and by correcting behaviour gently. The aims and vision of this project are valuable because restorative practices can help build this sense of community and shared responsibility in a modern world."
RELATED