Listen to some of our favourite new Irish tracks of the week below. Hint: it's Bandcamp Friday!
narolane (God Knows x Denise Chaila x MuRli), 'Water'
Fresh from Denise Chaila's well-deserved win for Choice Music Prize Album of the Year yesterday, the narolane collective return with a new single 'Water'. Taking the form of a joyous battle cry, it's the first single from their upcoming, as-yet-untitled project – the first full-length release on narolane records – out later this year.
Greg Clifford, 'Long Lost Friend'
This Dublin based independent singer and musician synthesises indie-pop and rock, fused with electronic aspects and 'classical' guitar fingerpicking. 'Long Lost Friend' is a song about change and moving forward, according to Clifford, and is the lead track from his hotly-tipped forthcoming album Lines of Desire.
Laura Elizabeth Hughes, 'We, Myself, I'
Advertisement
The title track on Laura Elizabeth Hughes' new EP sees the singer-songwriter's grounded vocal balance beautifully between powerful and vulnerable, taking centre stage. The track is an intimate, honest and raw portrait, cut through with stunning electric guitar.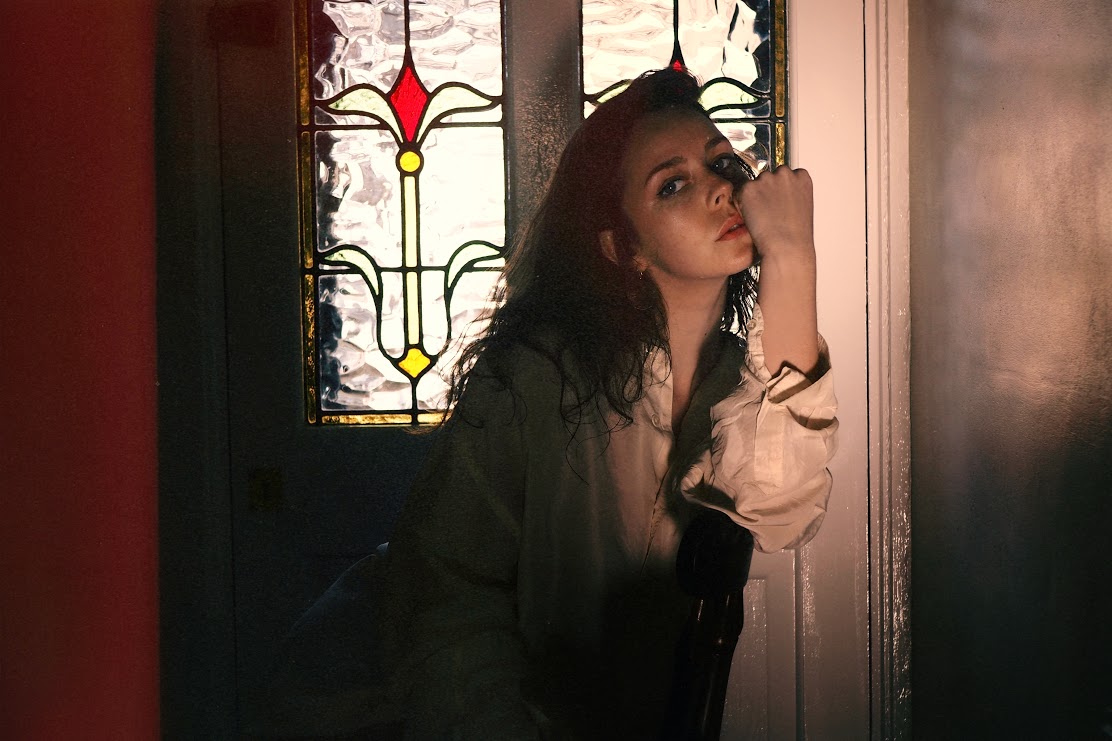 Tolü Makay, 'Used To Be'
This poignant new single from afro-Irish singer-songwriter Tolü Makay is both piercing and soaring, making use of Makay's God-given vocal talent. Produced by Enda Gallery, 'Used To Be' is the first release from Makay's highly-anticipated debut album, and brilliantly fuses rock and gospel elements.
Rodney Paz, 'GEARHEAD'
Dublin-based rapper Rodney Paz won't be pigeonholed into one genre. His latest single, 'GEARHEAD,' is a funk-soul hip-hop offering produced by Zissou, about two polarising caricatures, a stereotypical 'yuppie' and an inner city drug addict. Paz wanted to share some food for thought in regards to the prejudice against and trivialisation of heroin addicts.
Hazey Haze, 'Pepé Le Pew'
Advertisement
Limerick rapper and PX Music head Hazey Haze has released 'Pepé Le Pew' on Bandcamp only today (March 5), in celebration of the platform waiving their revenue fees for the day. The track will be available everywhere March 12th, but head to Hazey's Bandcamp to purchase the smooth, chilled out hip-hop track.
Babylamb, 'Mister Magic'
'Mister Magic is a shiny and hyper-active bit of synth pop from on of our 'Hot For 2021' acts. It's a suave, confident, feel-good tune, self-produced and recorded by the band at home.
Kojaque, 'No Hands'
'No hands' is the latest offering from Dublin MC Kojaque's forthcoming debut album. The project is highly-anticipated, after a three year hiatus following the Soft Boy Records founder's Choice Prize nominated mixtape Deli Daydreams.
Rhoshi, '02 Generator'
Advertisement
Released today as part of Gaptoof's THE SPACE TAPE, the high-octane electronic track from Dublin-based producer Rhoshi was one of the winners of Gaptoof's 'beat battles'. The whole album features nineteen of Ireland's foremost producers, including Brién and Alex Gough. All sale proceeds from Bandcamp will go to MASI.
Rhiannon Giddens, 'Waterbound'
Giddens may be American, but she has lived in Ireland for a whole year now with her partner Francesco Turrisi, and the Grammy-nominee's latest single, 'Waterbound', was recorded at Hellfire Studios in Dublin. Fusing traditional elements of American, Irish and Italian folk, the song is a rework of a 1920s folk tune.
Bambie Thug, 'Birthday'
Dublin-native Bambie Thug has previously written for artists such as The Hunna, Cassyette, Kid Brunswick and Fabich. On their new solo single, they explore the bad habits they indulge in on their birthday (which is today).
Luke Power, 'Drinks'
Advertisement
After high profile support slots for Picture This, Luke Power – the son of The Script's drummer Glen Power – took a three-year hiatus from the spotlight. Now he's back with an arsenal of new tracks ready to go, including 'Drinks' – a compelling hybrid of electronic elements and acoustic guitar.
Ali Comerford, 'He Knows'
Kilkenny-based singer and multi-instrumentalist Ali Comerford establishes herself as a captivating new talent on the Irish scene with her debut single, 'He Knows' – offering a taste of what to expect from her debut album, out this summer. She draws on her experiences performing viola in ensembles around the world to craft a stunning, classically-influenced folk sound.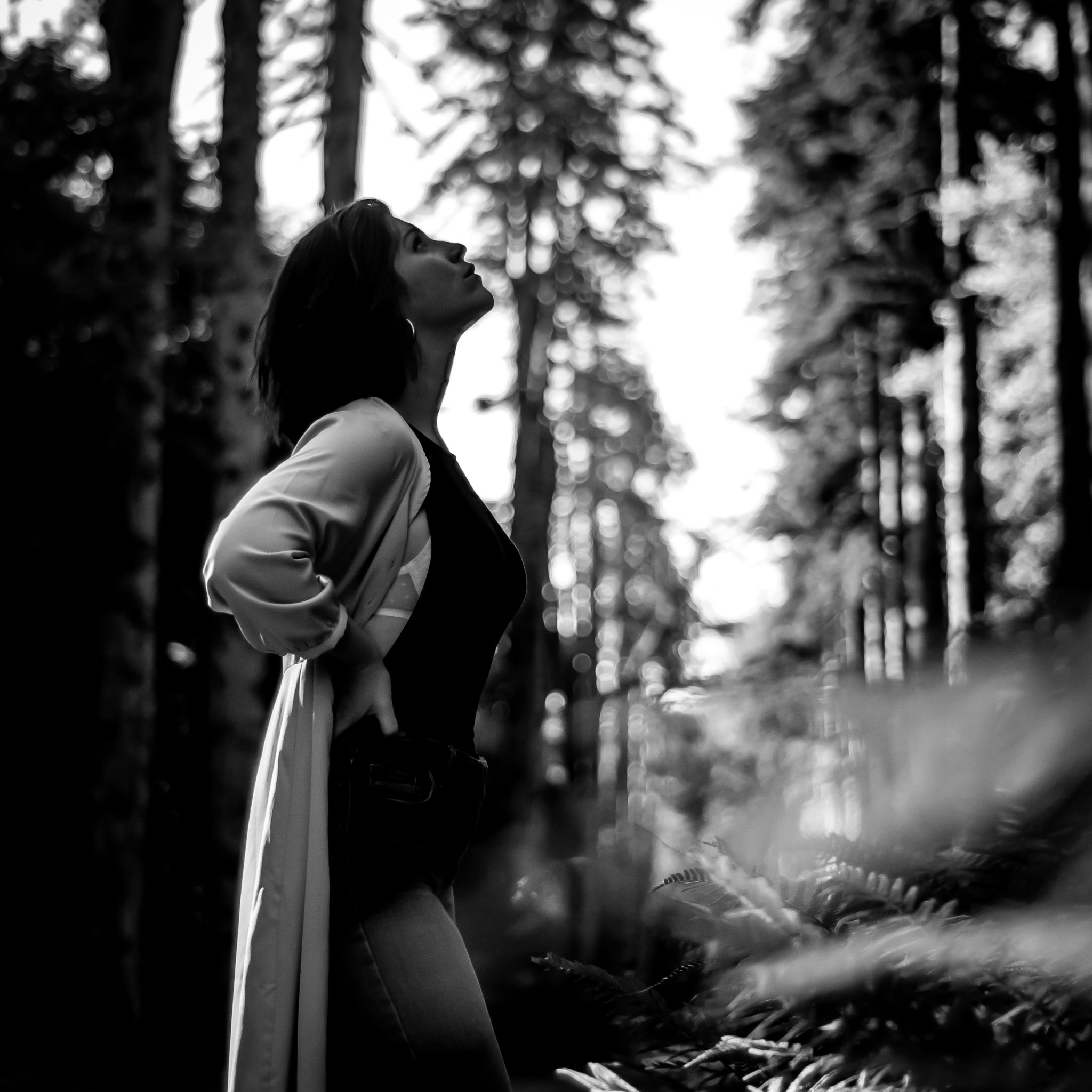 Meghan Ali, 'Mystic Forest'
Bringing together elements of folk, blues and pop, Cork singer-songwriter Meghan Ali searches for hope in the midst of despair on her debut single, 'Mystic Forest'. The releases follows lauded support slots for the likes of Bagatelle and John Spillane.
Jack Dora, 'Sanitize Me'
Advertisement
Following the release of 'Oh So Lonely Man', Jack Dora returns with his new quarantine-themed electro-funk single 'Sanitize Me' – drawing influence from the likes of Prince, Talking Heads and Billy Ocean. The self-produced track further establishes Jack as one of the country's most thrillingly eccentric new artists.
Rikshaw, 'Grudge'
The Anomaly Collective's Rikshaw is back with his first release of 2021, 'Grudge' – the first single from his upcoming project, out later this year. The single marks an exciting new direction in his sound – with pop-flavoured references to the likes of Iann Dior and Juice WRLD.
Ojo The Kidd, 'B*TCH'
One of Ireland's most promising emerging hip-hop stars flexes his skills on 'B*TCH' – after earning coveted spots on Spotify's Rap IE and The New Éire playlists with previous releases 'Rack It Up' and 'Uno'. His new single blends elements of trap and classic hip-hop flows – drawing inspiration from the likes of Kendrick Lamar and J.Cole.
Listen to the Hot Press 'New Irish Songs To Hear This Week' playlist below:
Advertisement
RELATED
Lifestyle & Sports
25 Jun 21