Lifestyle & Sports
25 Jun 21
Pride 2021: Ireland's Queer Artists Offer Advice To Rising LGBTQ Talent
'There's someone out there like you, that will be inspired by you living freely.'
An undeniably connected creative community, the Irish queer music scene is brimming with talent. In honour of Pride weekend, Hot Press asked some of the nation's brightest LGBTQ stars to offer words of advice to rising stars - whether they're penning future hits alone in their bedrooms or already hitting big stages. Despite the industry's heteronormativity (a global issue within the music business), Ireland's musicians truly know how to light up the room.
Celaviedmai
"To rising LGBTQ artists, I would say you are so much more than your queerness and that your sexuality does not define your talent. At the same time, always stay true to yourself because there's someone out there like you, that will be inspired by you living freely."
"It can be harder to feel like your voice will be heard in an industry where you're the odd one out sometimes. People can be so homophobic, which is scary - but in my opinion it's even worse for gay men and I hate that. But then again I'm a black woman and it's not exactly the norm for a black woman to be out, proud and queer. Some people still have this weird stigma against people who are part of the LGBTQ+ community...as if being queer effect your music abilities. We're still human beings at the end of the day so yeah it is tough cause we can be singled out just cause of who we love. It makes no difference to the quality of art you make and no one should be singled out for something unless it's in a positive way or a celebration."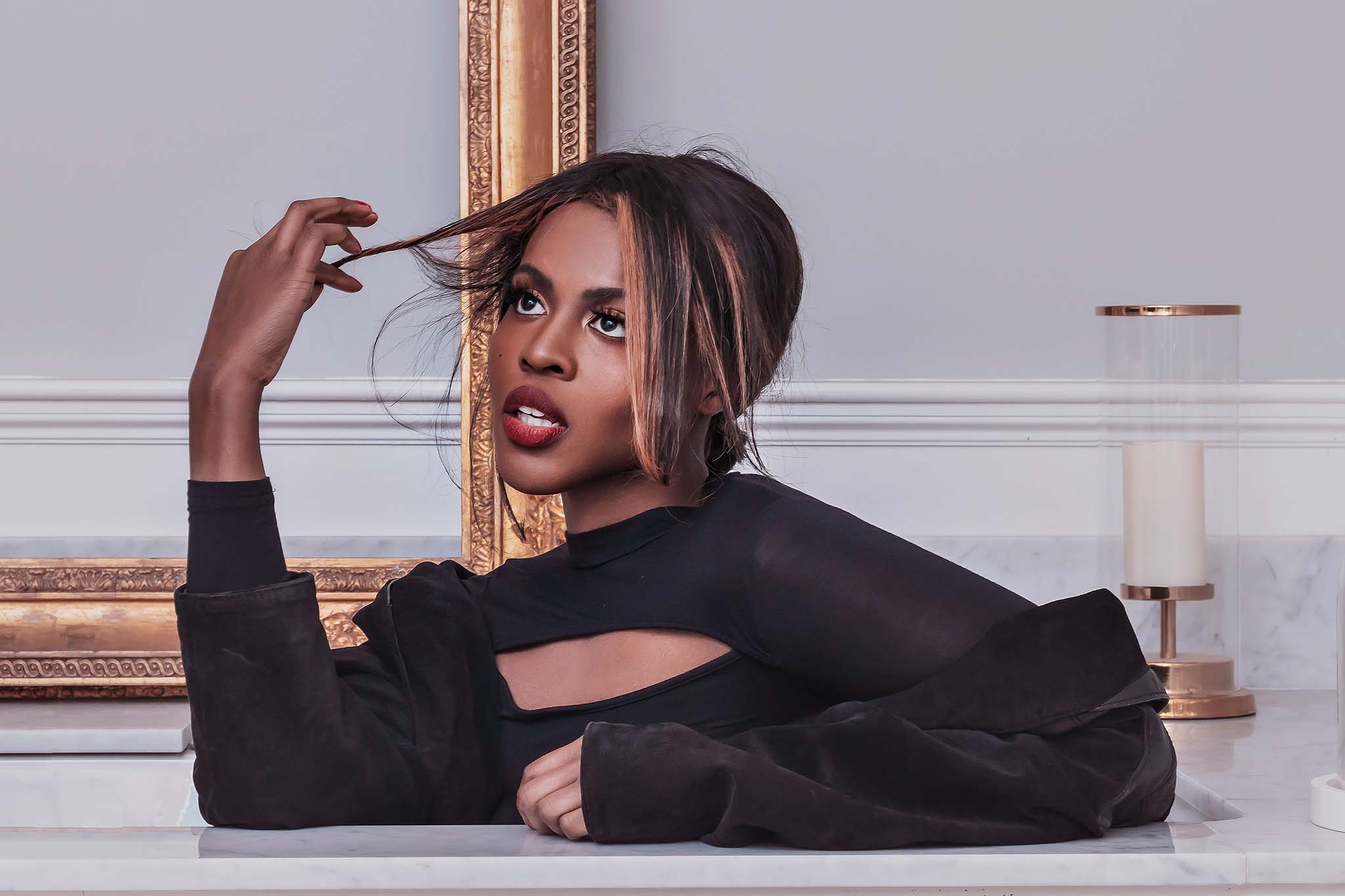 Ailbhe Reddy
"I got into playing music in bands and with friends when I was a teenager, I always loved the freedom of being able to write about whatever I wanted. Even though I wasn't out until my twenties I felt like I could say whatever I wanted in the lyrics because I was safely hidden behind the music.
The music community in Ireland has always been such an open community to me, it was how I met many of my best friends and how I ended up feeling confident enough in myself to come out. There are so many queer musicians to look up to, I was absolutely obsessed with Freddie Mercury as a kid and Tegan and Sarah when I was a teenager. That representation has only gotten better over the last few years with many incredible LGBTQ+ acts in Ireland (hup Pillow Queens, as always!) I think the industry itself has become a more welcoming place for all different people to work together.
I've met so many different people through working in music and learned so much about others and myself, which is pretty magic! Happy Pride!"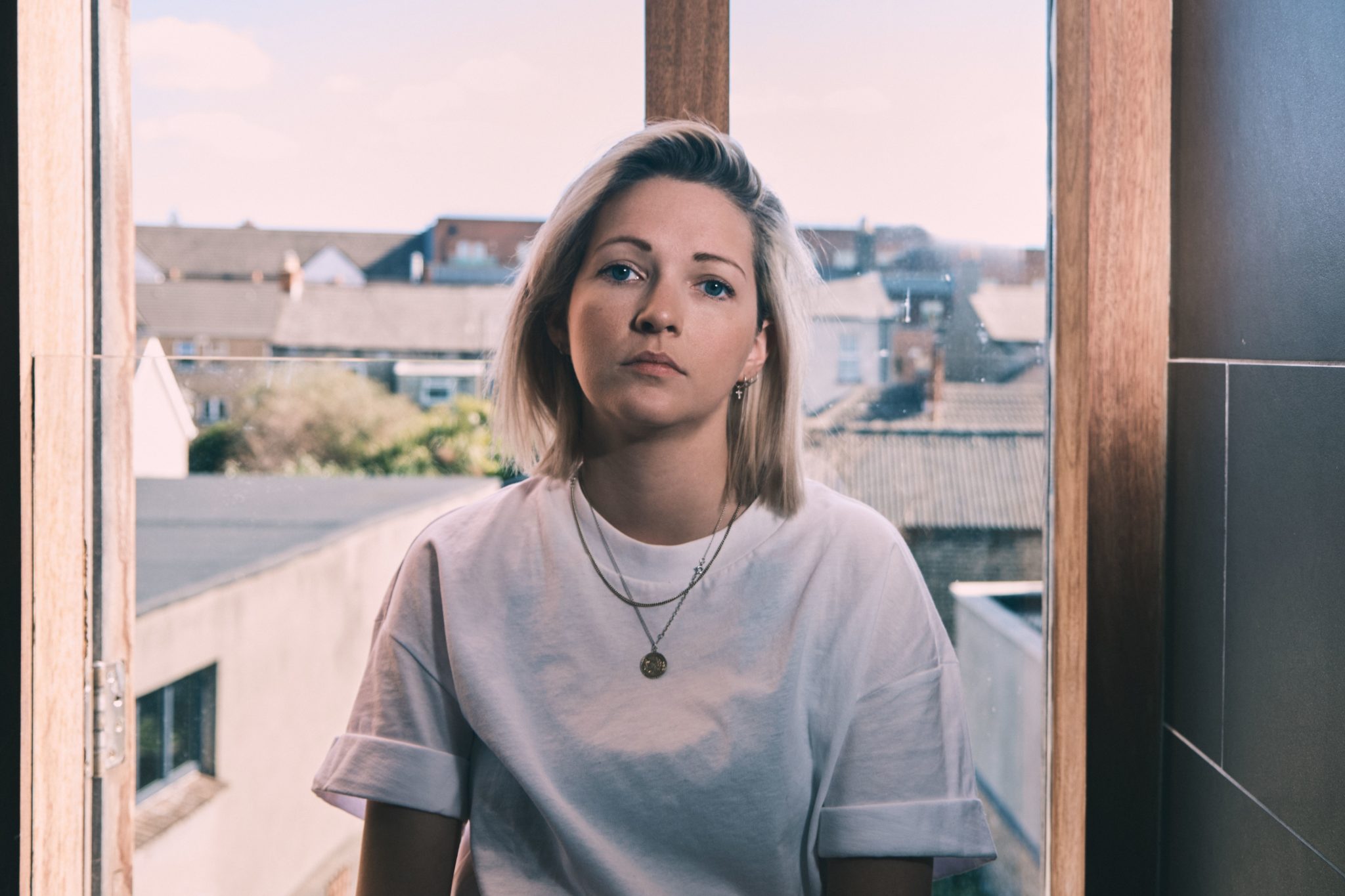 Luke Faulkner, AKA PureGrand
"My experience being an LGBTQI+ musician has been an education, I feel privileged that the Irish music scene is absolutely bursting with queer artists that are really changing the landscape in terms what music from Ireland can be, in particular the huge push for homegrown pop music which I don't feel we've had before. This comes with it's own challenges though, you do find yourself struggling to fit your sound and look to a scene which has been shaped by a long history of rock bands and more traditional singer songwriter set ups. I think we still have a bit to go in terms of getting more visibility and notice for musicians who look and sound outwardly queer instead of a gay person who happens to fit the usual singer songwriter / band mould and who might pass easily for straight and therefore be thought to be easier to promote to a wider demographic.
My advice to any queer person looking to pursue music is to not be bogged down by trying to fit a particular genre, or playlist or trend. Create from your own influences and express yourself in a way that feels true to you, that's the attitude that's given rise to so many amazing Irish LGBTQI+ acts in the past few years and that's the attitude that will make the process so gratifying for yourself also."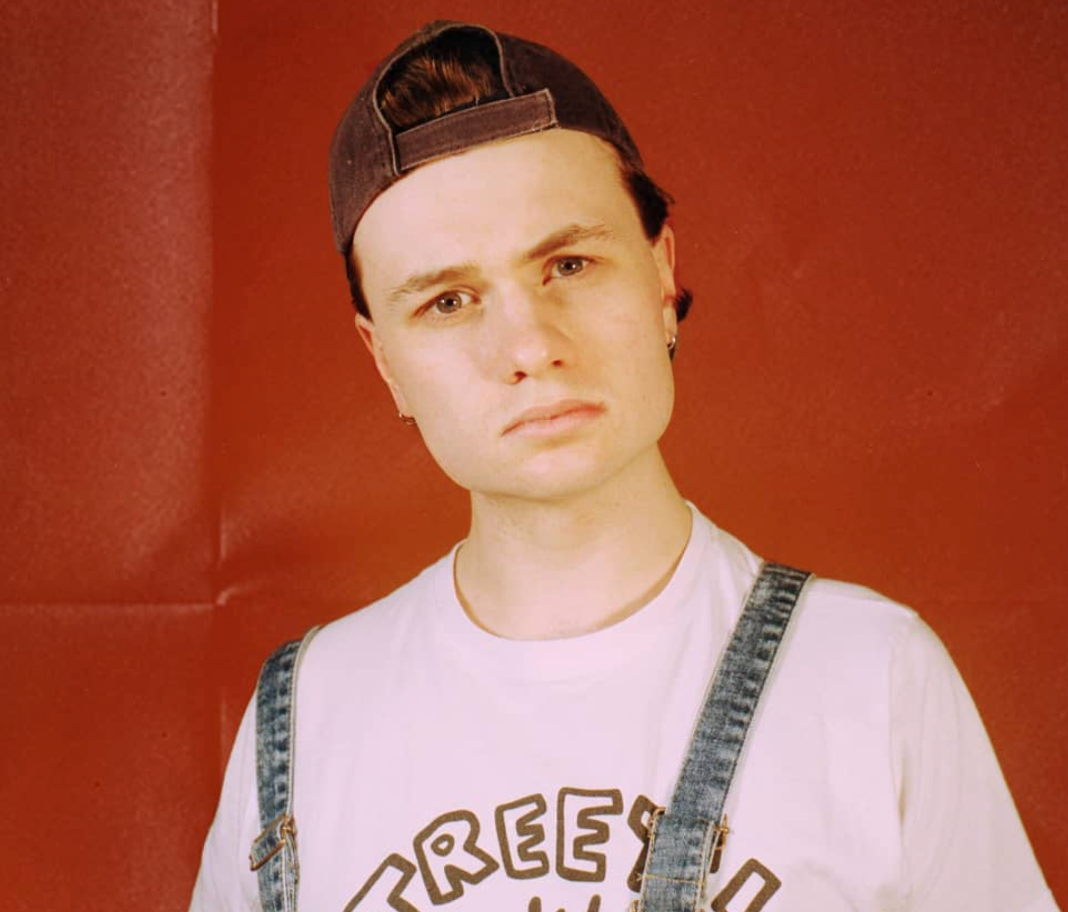 Niall McDowell
"I think the main thing that has helped me in navigating the music industry as a queer person has been accepting that some people just aren't going to get what I'm doing at all and that doesn't invalidate my songwriting. LGBTQ+ music isn't a niche and it's important to remember that If you know what you're doing, and know what art you want to create then you should make it, and everyone else just needs to catch up.
When I first started recording music, I found it really difficult to navigate cis, straight spaces and a lot of people didn't care to understand my approach to music or know a lot of my references and influences, namely women and queer artists also. I don't believe this is how recording or creating should be and it's incredibly frustrating when you're trying to express yourself artistically, but being confident enough to make it known to those I work with that I'll only work in environments that are inclusive has made everything at least a little bit more manageable.
I hope that we're at a point now where more LGBTQ+ artists in Ireland can be acknowledged and uplifted in their career for making all kinds of music and writing about a variety of topics. Most of my favourite queer and trans artists aren't writing music that is exclusively about their gender or sexuality, because they're multifaceted and should be recognised for their talent first and foremost."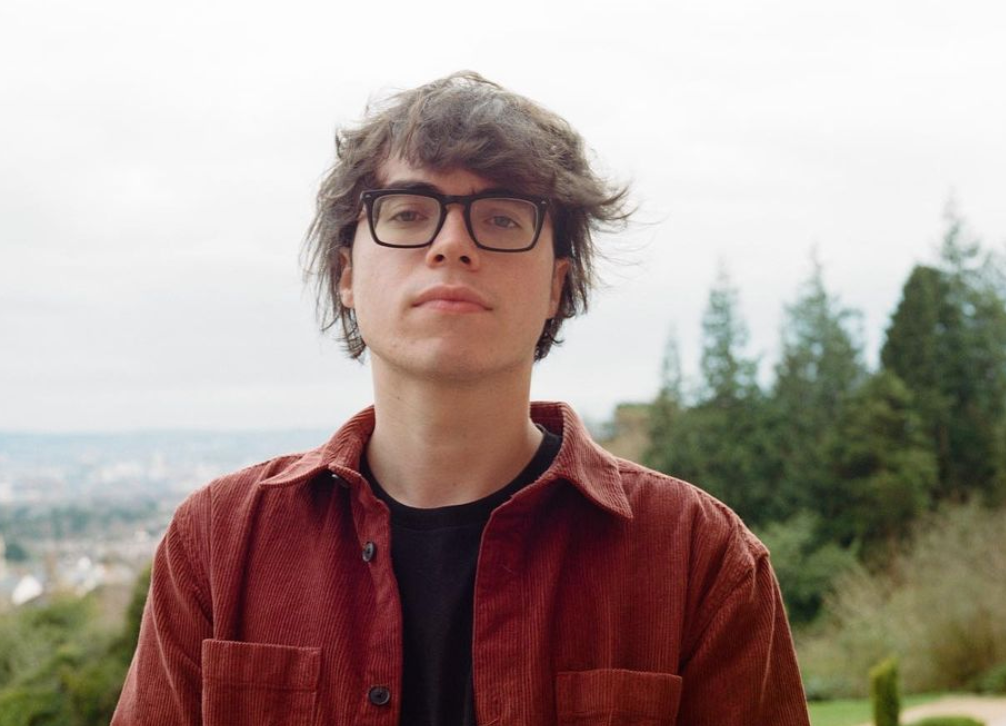 Cat
"Pushing through the heteronormative attitude that Ireland has when it comes to the music industry is very rough, I'm not going to lie. You have to really not care about what people think and fight extra hard for normalising your right as an LGBTQ Artist to take up space. I can't tell you how many times I've been told to "leave Ireland, you'll have a much better chance" and "there's not really a market for your kind of music here".
It's incredibly discouraging for upcoming LGBTQ Artists. That's why when you do make those break throughs and gain small successes by not backing down, it feels even more amazing. We have earned our spot in the Irish music scene and more, there's plenty of room for us. I won't ever stop trying to break that message through to the industry and either should any other LGBTQ Artist out there. Otherwise, it'd be so boring."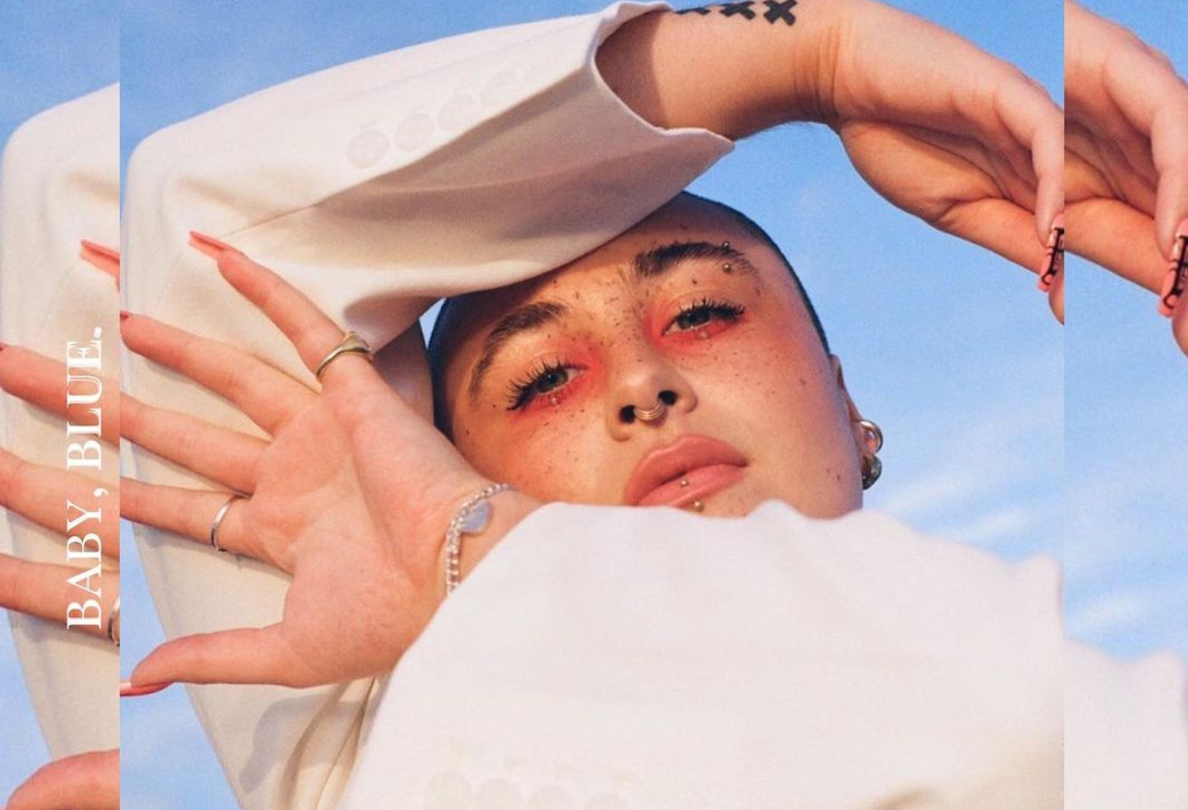 Jack Rua
"When I decided that I wanted to pursue music as a career and I began to develop my vision, I took little baby steps into the Irish music scene in 2012 through college and through gigging. Although there was a very supportive spirit amongst my friends and peers, it always felt like to me there was this dismissive attitude towards queer leaning sounds and aesthetics. That isn't to say anyone was outwardly discriminating, rather that things like "camp" or pop music were seen as lesser art forms. For example, 'Breezeblocks' by Alt-J was a "good song", but 'Call Me Maybe' was a "good pop song". The "authentic" aesthetic of someone like Bon Ivor was applauded while the high camp of Lady Gaga was somewhat disregarded. As someone who was looking forward to honing my craft and creating the campy pop music that I longed to create, this attitude was pretty difficult for me to wrap my head around during these formative years. I feel like I held myself back for a long time and played to those rules in some ways.
To a certain degree, this attitude remains. Look at the acts who get all the plaudits in Ireland and you'd be hard pressed to find a queer person who makes pop music. Despite how far Ireland has come in many different ways the music industry still favours the straight man with a guitar, and this is so frustrating as an outsider. There are many of us making quality music who never get a look in and it can get so disheartening. My advice to any young LGBTQ artist who is considering pursuing a career in music would be to never compromise yourself to appease the status quo. We are the punks of this generation, we're the counter culture, and it is in our shape that the future will be moulded.
My other piece of advice would be to foster a sense of community. There are so many incredible queer artists coming out of Ireland. Look for them, go to their gigs, support them on social media, make connections and make friends. Lift each other up don't push each other away because contrary to what you may instinctively believe, it's not every person for themselves. The more you support others the more they will start to support you, and then we can create a space where we can exist without having to feel like we're fighting an impossible battle by ourselves against a heteronormative industry!"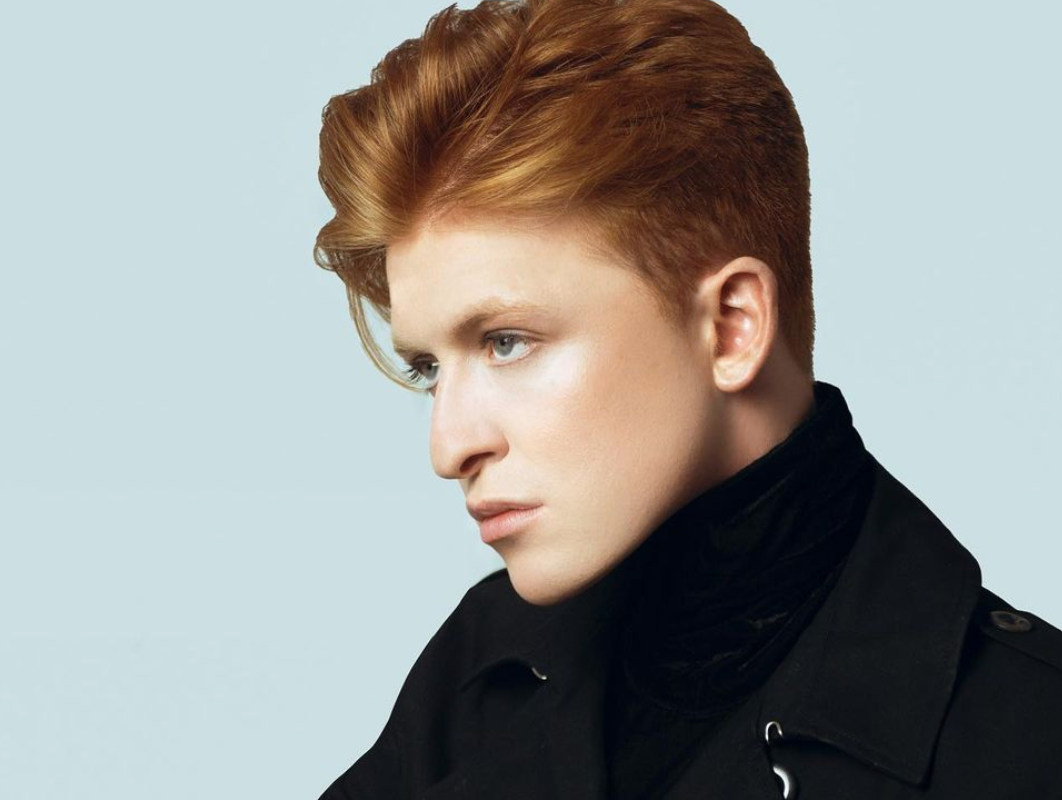 St. Bishop (patron saint of the gays!)
"Looking back on the last five years a lot has changed for me. I came out to my friends and family just before the release of my first single 'Porcelain' in 2017. At the time i was of the belief that everything would slot into place and that i would finally be the person i always knew I was.
Unfortunately it wasn't the case, it took a few more years to really get to know myself and accept myself for who I am. Now in 2021 I am finally at a place where I feel more comfortable in myself and I no longer hold onto any negative feelings or internalised homophobia.
I guess the main piece of advice that I would give someone is to keep going and stay true to yourself. Know what you are perfect just the way you are, everyones journey is different and that we all share the same goal of finding happiness and acceptance. You are loved and deserve to live your truth.
Write about your feelings, use your music and art to express yourself, and know that there are people out there who will support you."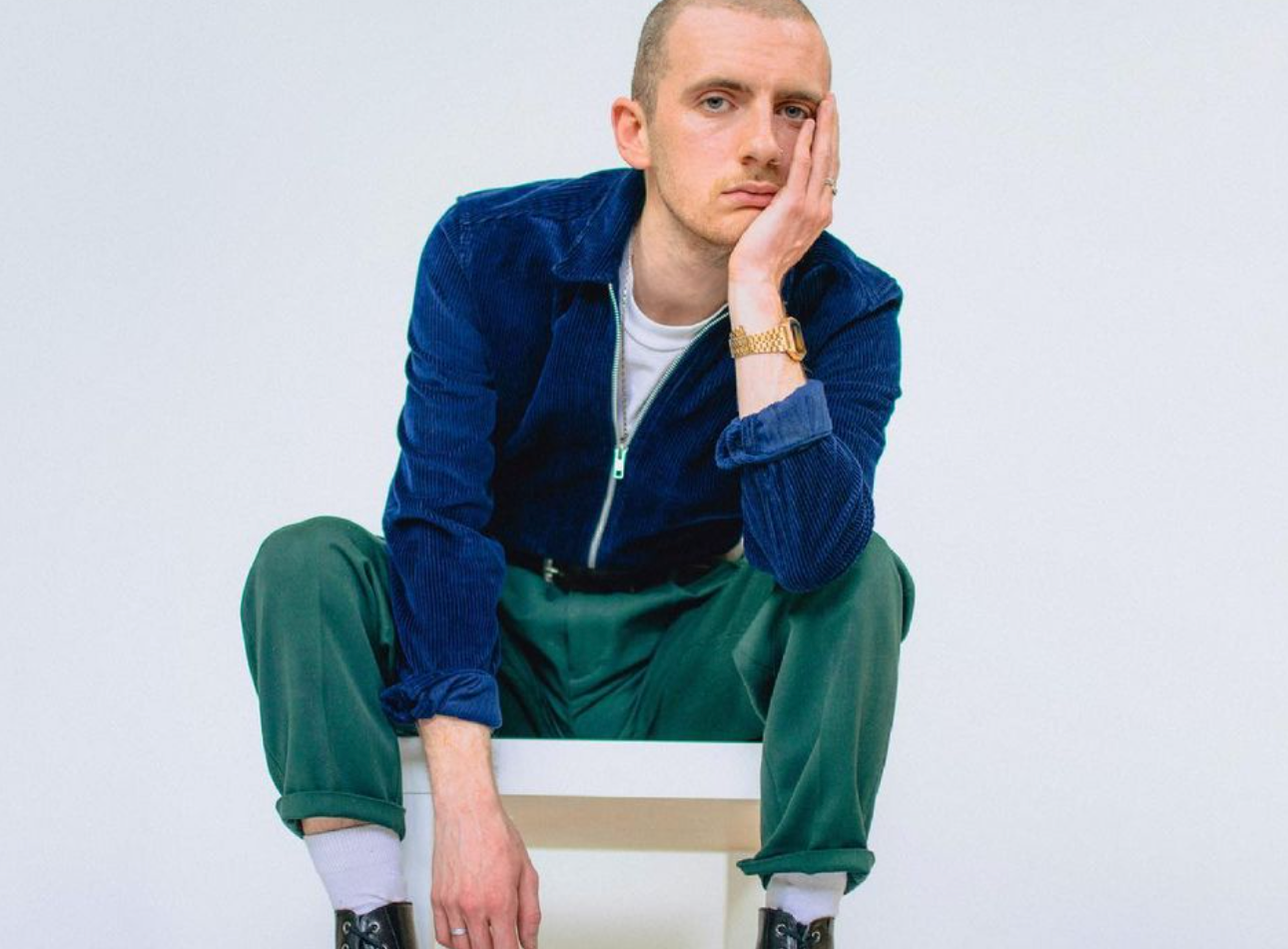 DYVR
"When I started releasing music, I didn't know very much about what kind of artist I wanted to 'be'. I hadn't really explored my sexuality or gender in any meaningful way yet, and I like so many just defaulted to the need to feel attractive and through the mainstream lens. I performed 'male' and 'straight', thinking that I was safe because ultimately lots of people understood that character and would inevitably like my music if I played it.
It was probably the most important lesson for me, not just as a creative but as a human being, that pretending to be something recognisable is not a safe place to be - you are locking yourself in a cage that will get harder and harder to leave over time. I learned that expressing myself wasn't about knowing exactly who I was and showing that to the world - it was about not being scared to show that I am a work in progress. I don't have all of the answers and discovering new parts of myself is exciting and beautiful.
As queer artists, we often feel as though we need to arrive in the industry fully formed, but we don't. I'm proud of every little unique step that has brought me to where I am.
I think we should all practise celebrating how beautifully in flux we are at all times - and how every evolution brings us closer to our truth."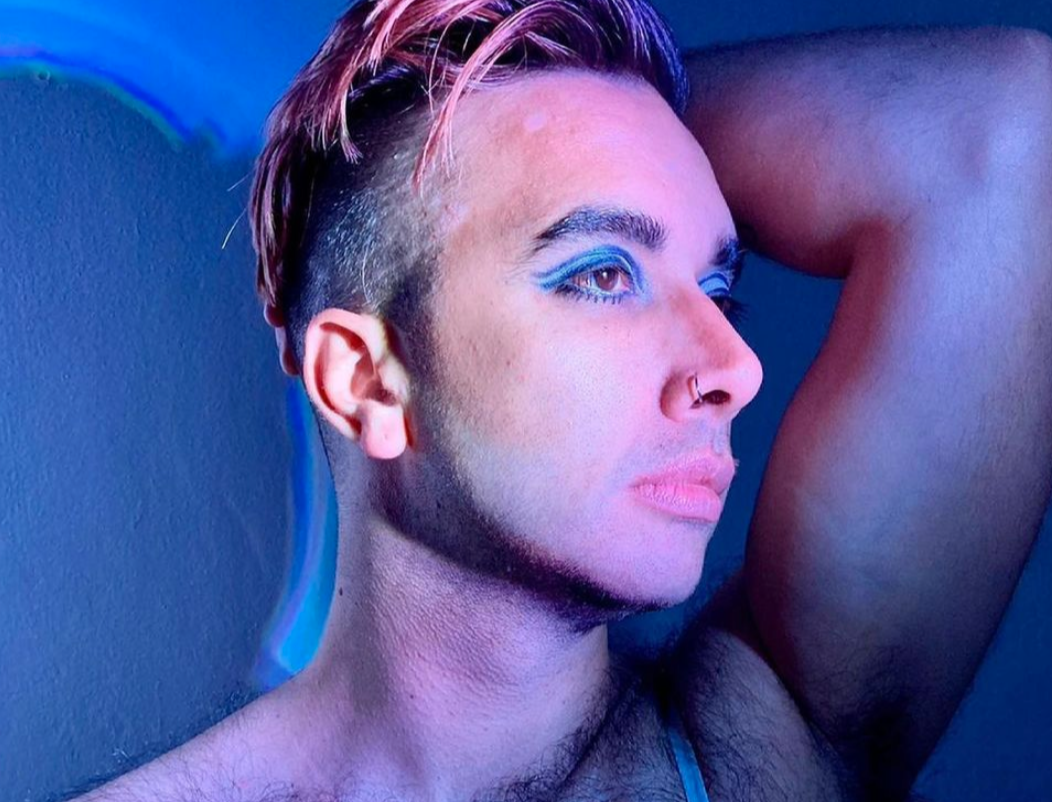 Babylamb's Laoise Fleming
"Over the past few years, I have been enveloped in beautiful waves of music created by women and queer people. These waves flowed in tandem with me exploring and finally understanding who I am. Members of the LGBTQ+ community have blessed the world with some of the most exciting, exhilarating and moving art there is.
The intimate poetry of Phoebe Bridgers' lyrics, the transcendental performance style of Janelle Monae, and the dazzlingly skilful vocal prowess of Rina Sawayama are all massive sources of inspiration to me. Listening to some of their music has truly felt like I received a key to experience new emotions I didn't know I could feel. What an incredible gift to be able to give someone you don't even know. For me, LGBTQ+ representation in the music industry is so important, because seeing unique, dynamic performers being celebrated and expressing themselves through art makes me feel like I could do it too.
We deserve to sing loudly about our experiences and who we are. That's what music is and queer voices deserve the space, time and support to do that. Experiencing the work of Christine & The Queens was a defining moment for me in my journey as a musician and person, and I believe that every person deserves to see artists who they can connect with, relate to and be inspired by. Queer artists deserve to be heard, supported and empowered within the music industry. Every lonely corner is made brighter and more beautiful when queer art is allowed to shine into it."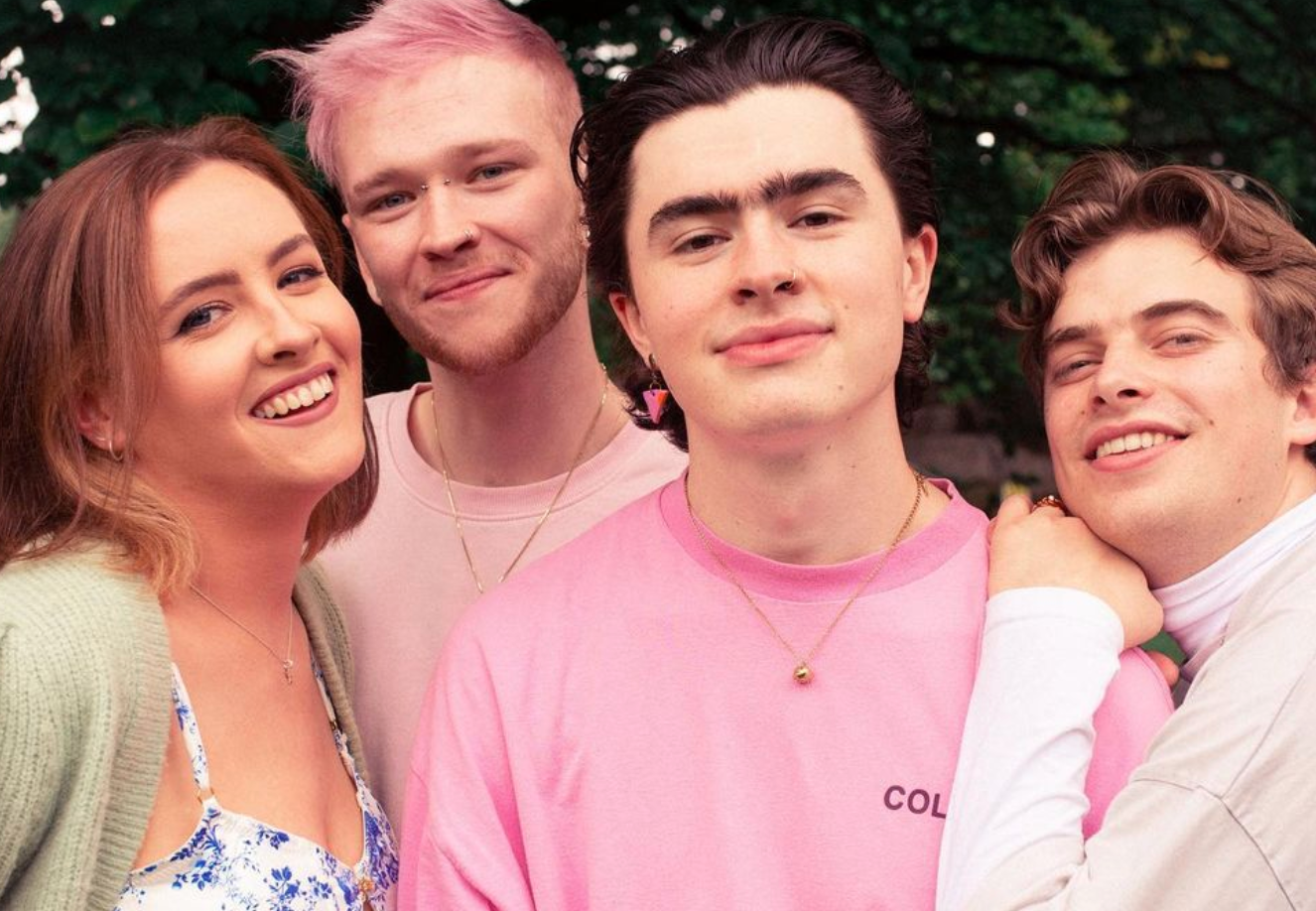 ELKAE
"If I could give any advice to undiscovered queer artists it would be don't be afraid to include the pronouns of the person you're singing about if it's a love song. I used to be afraid that my music wouldn't be relatable enough if I was a girl singing about a girl, and in my earlier days of writing would try to make the the pronouns they or general to avoid saying "she" or "her".
Music is universal, as is love, and just like in the real world it doesn't matter who you're loving or singing about loving, the message will still come through. Just be true to yourself. As a queer person I love hearing a song that's just a song about an everyday situation or a relationship or whatever, but hearing the artist sing about their own gender, it makes us feel seen but in a totally "normal" way.
Now when I'm writing I don't even think twice about saying she or her, my new EP is called Girls like you Like me so safe to say I'm not hiding that part of myself anymore.
I'm not sure if this is coincidental or due to the fact that I'm gay but I've always found myself surrounded by queer people in the music industry. Almost everyone I've worked with, be it music video directors, photographers, or illustrators have been a part of the LGBTQI+ community. I've found the Irish music industry to be very accepting, the fact that I'm a gay artist hasn't held me back although I'm aware that I am still a minority."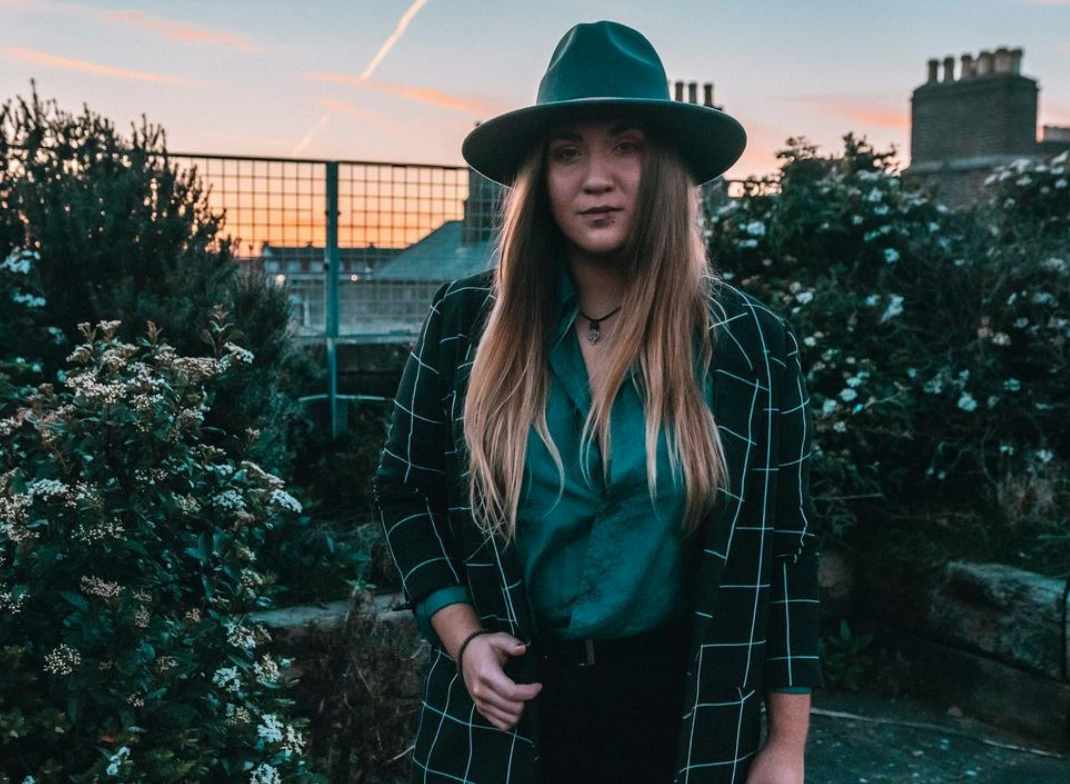 Aaron Cumiskey, AKA Viscose
"Today, I see being an LGBT artist as an advantage in the music industry. I used to believe that being separated from the norm would hinder my chances of success. It was only when I realised that I enjoy standing out and being "different" only added to my personality and brand.
Being honest, making pop music as a gay man did not fly very well for me initially. I was surrounded by acoustic sets and was often looked down on for performing dance music in unorthodox venues. With serious drive and determination, this will eventually work in your favour. Pride to me is freedom to be without any apprehensions. I try to convey this in every song I write, every track I produce and every video I film. Is there more LGBT inclusion for musicians than five years ago? Yes. Could there be a lot more? Absolutely!
If you are a nervous LGBT artists starting out in the music industry, just know there is a permanent loving and welding community that you belong to and believe in you!"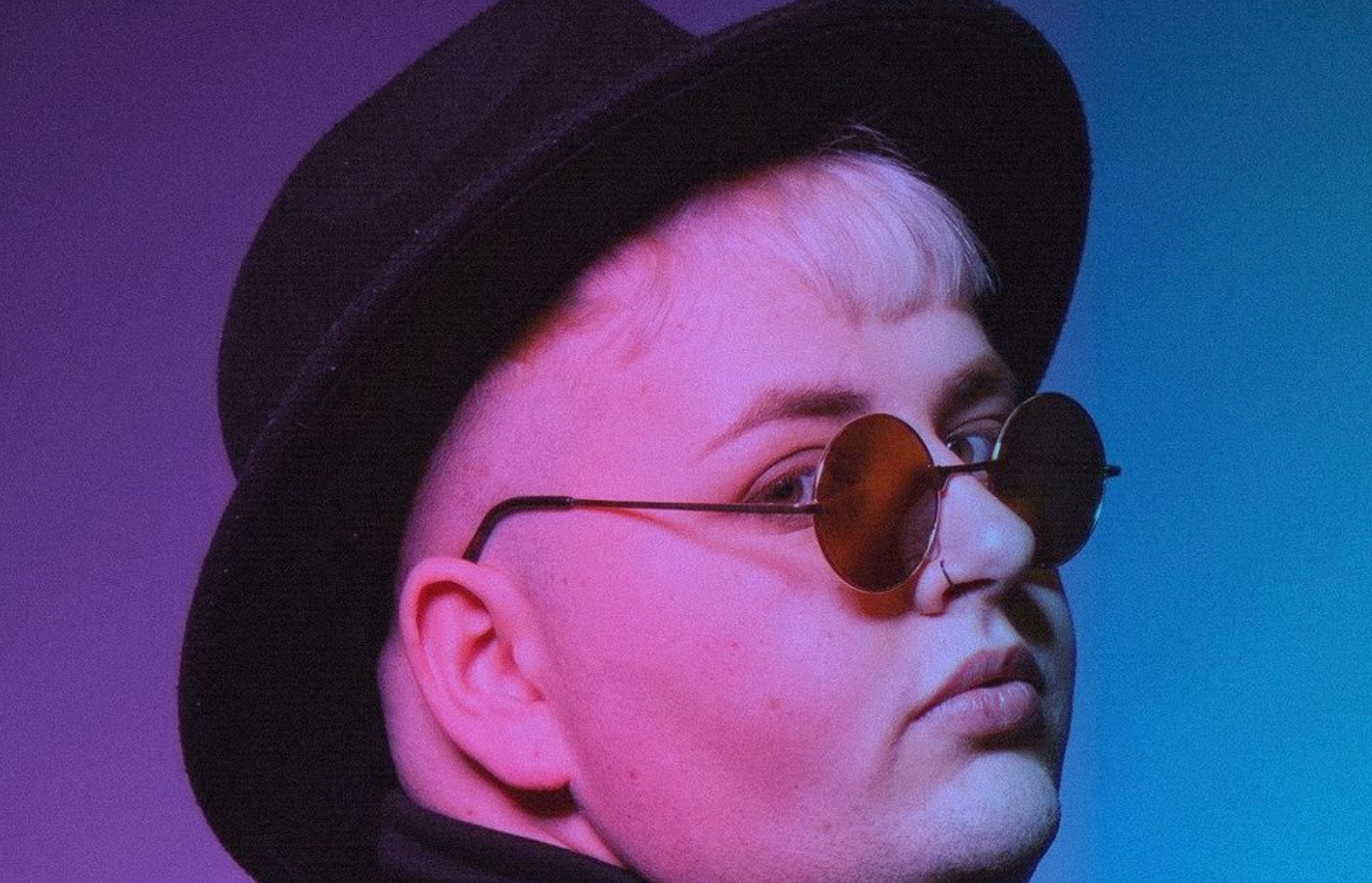 Check out Hot Press' Pride Weekend content below:
Pride 2021: How To Safely Celebrate Pride Month in Dublin This Weekend
Antisocial behaviour leaves Dublin's LGBT bar owners feeling "on edge" since reopening