Medjber decided to pursue a career in photography at the age of 14. Years later the DIT graduate is taking on the biggest names in the business.
Irish music photographer Ruth Medjber commemorates ten years in music photography with the exhibition Ruthless: A Decade of Live Music Photography. Ruthless Imagery has added an array of artists to their portfolio over the years including Dua Lipa, Jay Z, Metallica and Grace Jones.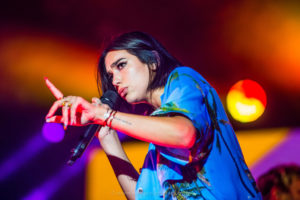 Medjber has also captured Irish talents All Tvvins, Ham Sandwich and Le Galaxie, and is the official photographer of Electric Picnic.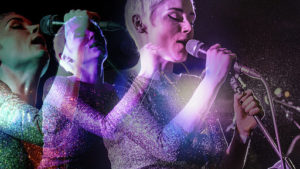 Ruthless: A Decade of Live Music Photography provides an inside in-depth look into the music industry. Medjber captures the essence of the artists in her work and this exhibition will showcase never before seen images. In such a digitally-focused era it will be interesting to witness the artists in action.
Advertisement
The exhibition will open Friday 23 November - Sunday 2 December at the Fumbally Exchange on Dame Lane, Dublin 2 (Mon-Sat 10am-8pm & Sun 10am-6pm). Admission is free, while sales from certain photographs will be donated to those living in Direct Provision in Ireland. Additionally Medjber will host a series of accompanying music photography workshops and Q&A sessions.
Most recently, Ruth Medjber has been working backstage with Arcade Fire, documenting their 2018 tour. At home in Dublin you can find Medjber in her studio, where she creates album artwork and photography for local musicians. She's also passionate about promoting gender balance in the music industry; indeed, her acclaimed portrait series 'Women of Notes' celebrates Ireland's talented wealth of female musicians.