Multiple artists discover their music being sold as NFTs on a website without their knowledge
Music by a number of musicians appeared to be sold as NFTs on hitpiece.com with many saying it was without their knowledge.
UPDATE: As of 1.26 am, hitpiece.com seems to have deleted the NFTs from their website. Visitors are now greeted with a "Page Not Found" message on their home page.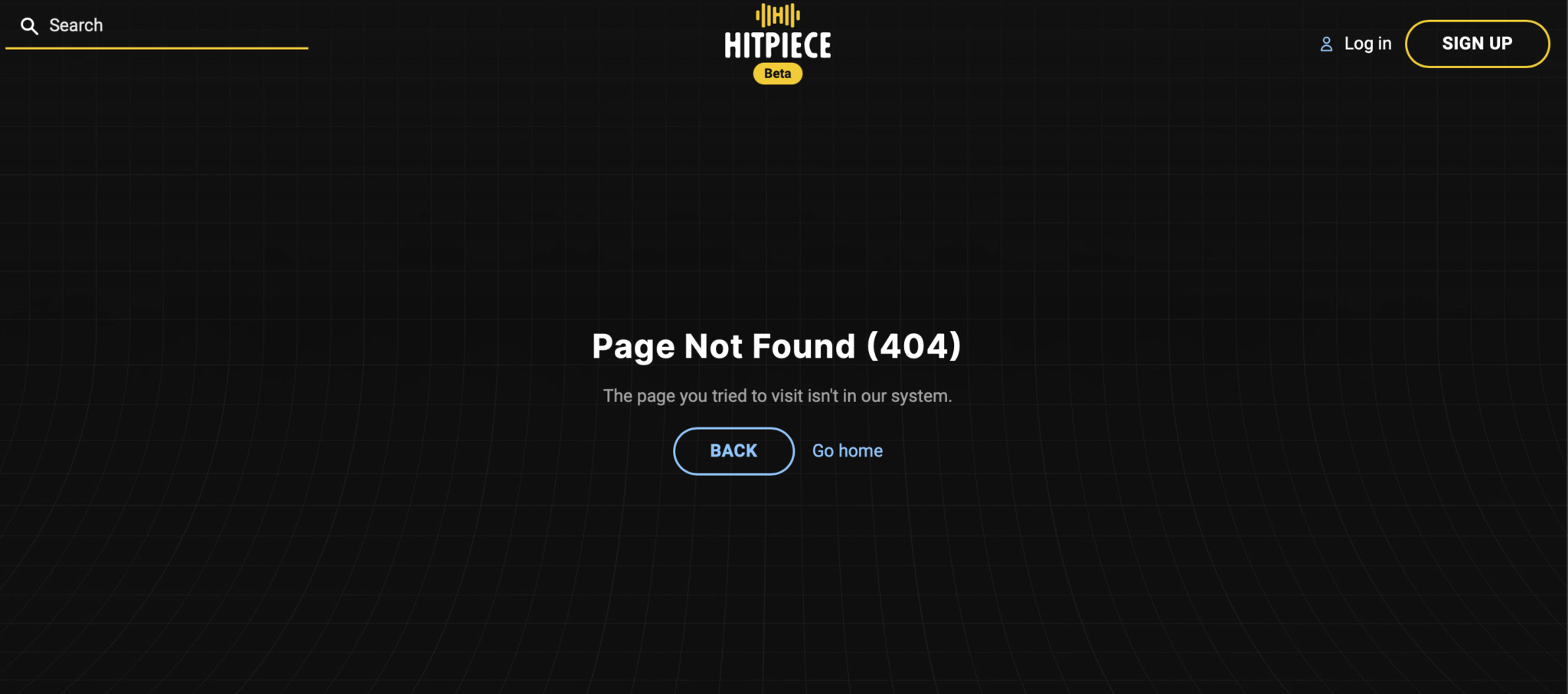 Original Story:
Several musicians were shocked to discover on social media last night that their music was apparently being sold as NFTs on the website hitpiece.com.
Songs by notable Irish acts including Denise Chaila, The Mary Wallopers, Emma Langford and CMAT as well as multi-platinum artists such as U2 appear on the website as Non Fungible Tokens, either currently being auctioned live or on the website as an item sold in the past or potentially in the future.
Advertisement
Even musical material from films owned by companies known for protecting their copyright such as Disney appear on the website, including songs from various Star Wars soundtracks and Frozen.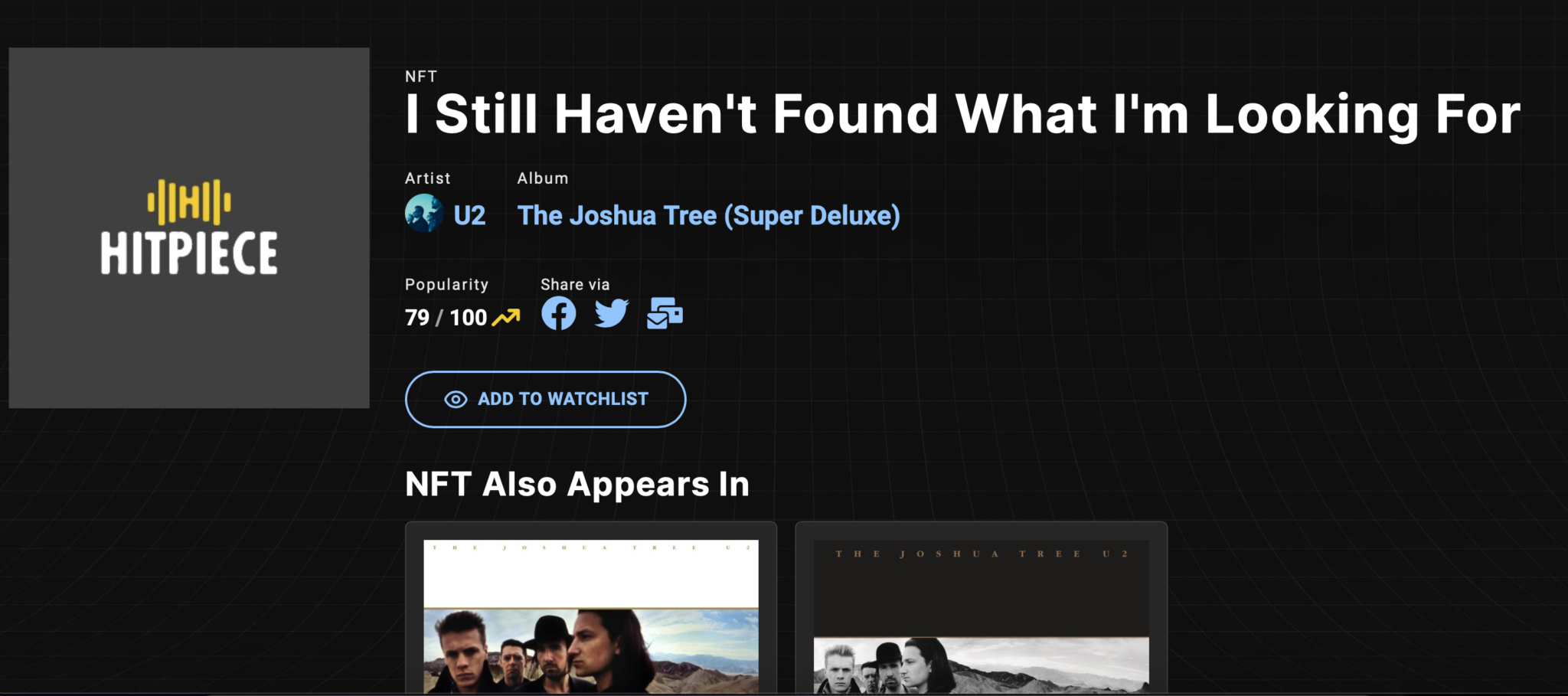 Many artists are saying that the NFTs are being sold without their prior knowledge or consent.
"Guys can anyone explain to me how someone who isn't me and who I don't know is selling my music as an NFT?" Emma Langford said in a video posted on her Twitter account.
"Apparently Quiet Giant is available to buy as an NFT for $100 and I don't fucking know what an NFT is."
The Mary Wallopers also tweeted a link to an auction for a song of theirs on the website with the caption "how do you stop this?"
Advertisement
Not only are Irish acts on the website, but artists around the world are saying that their music was posted without their consent on the site to be sold as NFTs.
Sadie Duplis of the American indie rock band Speedy Ortiz, tweeted "hey you stupid fucks @joinhitpiece we don't have any deal with you or any NFT site and there SURE DOES LOOK like an active auction going on for a speedy ortiz song."
On HitPiece's website it describes itself as a business letting "fans collect NFTs of your favorite songs. Each HitPiece NFT is a One of One NFT for each unique song recording. Members build their Hitlist of their favorite songs, get on leaderboards, and receive in real life value such as access and experiences with Artists."
In it's "Roadmap" (also available on their website), it says that the site is "building solutions for Recording Artists to be able to mint NFTs of exclusive songs that aren't distributed to commercial DSPs, monetise them in the metaverse, and providing unique ways for fans to interact with music."
The site claims that once "an artist's NFT is purchased or sold, a royalty from each transaction is accounted to the rights holders account."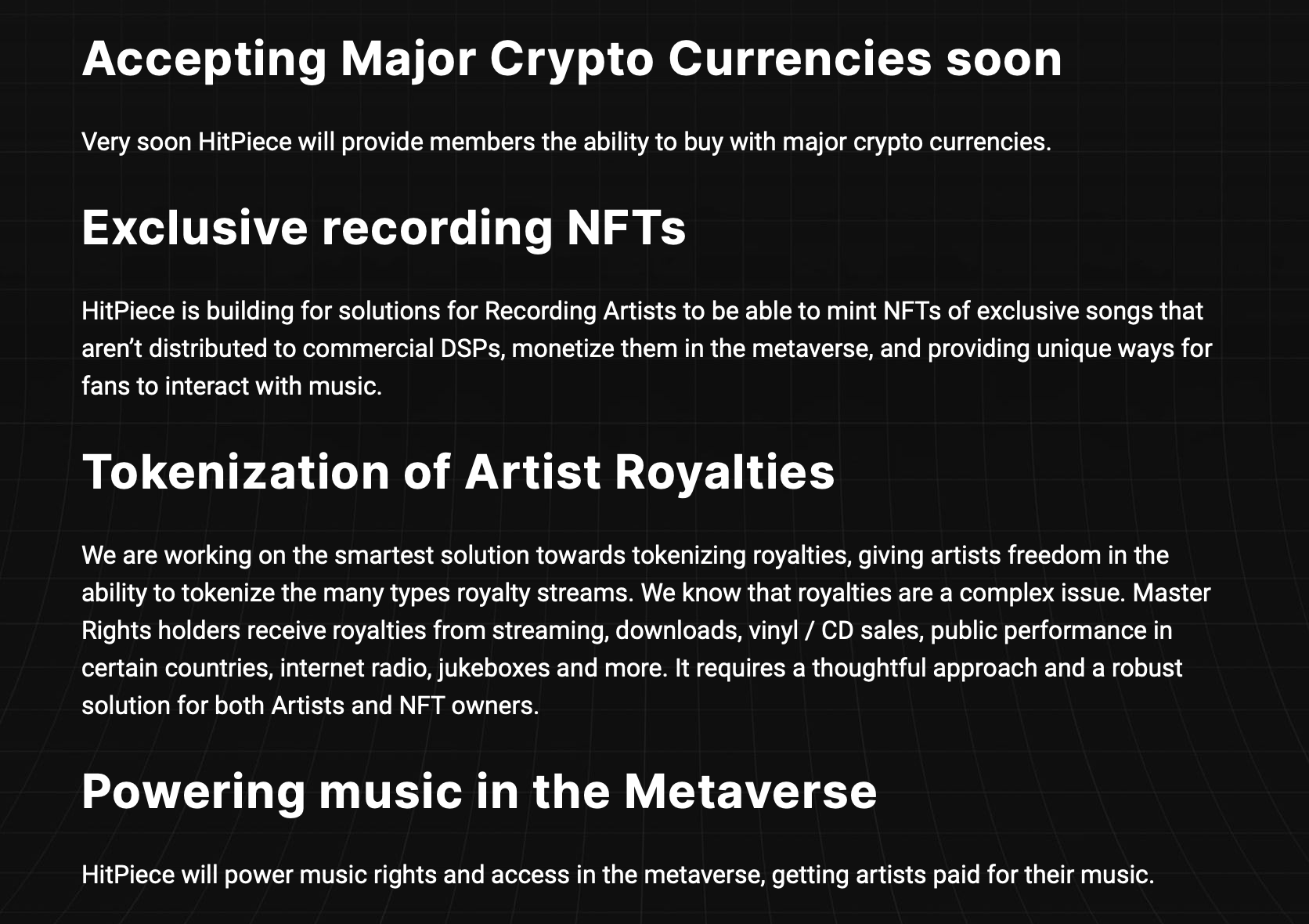 Advertisement
Dave Longan of the Irish instrumental metal band Aponym says that although he could not find his own music on hit piece.com, he was surprised to see a number of peers and other artists' songs on the website.
"I found out about it like most people seem to have, through twitter. I saw some surprisingly small acts posting about their own stuff being on there, so I just went to see if Aponym's music was on there," he told Hot Press.
"As of right now, it isn't, thankfully. Then, I started searching the names of bands I know personally and found a really surprising amount of independent Irish acts on there."
"I'm personally not a fan of the concept of NFTs and if someone else found my own music on there, I'd want them to tell me. The way this whole thing is being done removes the agency artists should have over how their art is used and experienced."
Hot Press has reached out to hitpiece.com for comment.
— Emma Langford (@ELangfordMusic) February 1, 2022
Advertisement
https://t.co/Se1yjgliox how do you stop this?

— The Mary Wallopers 🐖 (@marywallopers) February 1, 2022
hey you stupid fucks @joinhitpiece we don't have any deal with you or any NFT site and there SURE DOES LOOK like an active auction going on for a speedy ortiz song

hope everyone's reporting this garbage to [email protected] as a few folks have recommended @GoDaddy https://t.co/VFg4gq5wVK

— speedy ortiz ÷ sad13 ÷ sadie dupuis ÷ haunted guy (@sad13) February 1, 2022