Marlay Park organisers address two-day Longitude, drug safety, traffic issues and more
Arctic Monkeys, Dermot Kennedy, The Weeknd, Def Leppard and Mötley Crüe are lined up for five gigs at Marley Park. Longitude Festival returns this summer from July 1st to July 2nd - tickets for Sunday's event are available now.
At a press conference hosted at Marlay House today (May 31st), the organisers of this summer's Marlay Park gigs and Longitude Festival addressed issues surrounding traffic, drug safety and ecology concerns.
Representatives from Festival Republic (Melvin Benn), Dun Laoghaire Rathdown County Council (Therese Langan) and Tallaght Garda Station (Superintendent Tomás Gormley) were on hand to answer questions in regards to the shows, which will feature Arctic Monkeys, Dermot Kennedy, The Weeknd, Def Leppard and Motley Crue from June 20th.
Noting the impact gigs of this magnitude can have on local communities, Therese Langan was quick to calm any concerns, noting the steps taken to protect the ecology of Marlay Park.
"The Marlay Park concerts are the highlight of the council's event calendar," Langan remarked at the press conference. "We have a really diverse range of acts this year which should appeal to every generations. We reach out to the community, and initial feedback from 2022's gigs is that they were the best organised concerts we've ever had, which was really heartening.
"Residents want security and stewarding, and volunteering has become a huge issue across all sectors since Covid. Up to 70 council officials and staff are actually volunteering this year. The money we generate from the concerts goes back into the community and the park itself. We reach out to listen to the community every year to alleviate some of the negative environmental impacts. Ecology is a huge issue and we believe that we've alleviated all issues surrounding that. Measures have been put in place to reassure residents who are concerned abut that."
Advertisement
Superintendent Tomás Gormley was on hand to address policing and security concerns.
"It's my first event of this kind," he began. "We're working in close engagement with all our partners and we're sure that we can police these events effectively. I'd like to reiterate that An Garda Siochána are very aware of the effects that concerts such as these can have on the community. I'd like to stress that there is a lot of constraints put on the community, but their wants will be facilitated in any way possible. I ask people attending the events to keep an eye on social media as we have documented local transport, buses to and from Marlay Park, schedules and traffic plans.
"Keep up to speed and it will ensure no last minute changes, so you're not arriving late to the venue. There will be a big policing operation in place which will impact our commitments around the rest of the district, but we will have enough numbers for safety," Superintendent Gormley added. "That's our number one priority, keeping event goers and the local community safe."
We're at Marlay House this morning for a press conference with @MarlayPark and @longitudefest organisers! Here's Melvin Benn discussing @theweeknd's show on June 28th:

"It'll be one of the few shows on #TheWeeknd's entire world tour that isn't taking place in a stadium." pic.twitter.com/LelWmPSYUf

— Hot Press (@hotpress) May 31, 2023
Advertisement
"The first concert here of any note was 2001, with David Gray," Melvin Benn recalls. "I've been here ten years, and it doesn't seem that long ago. We've got seven amazing nights planned, starting on June 20th with Arctic Monkeys. It's a treat beyond belief, it really is. They've headlined Reading & Leeds. Two nights of Dermot Kennedy, who headlined Electric Picnic last year with an adoring crowd. Not surprising that both nights are sold out. It's going to be terrific. June 28th we've got the Weekend coming especially to Ireland. We're one of the few shows on his entire world tour that isn't taking place in a stadium."
Festival Republic's Melvin Benn was quizzed on whether Longitude Festival will remain a two-day event in future.
"We couldn't get eight nights," Benn concedes. "We had commitments for five concert nights to make tour schedules work, and the victim was Longitude. Two nights of Longitude Festival this year is to accommodate the five other concerts. Calvin Harris headlines on Saturday July 1st, while Travis Scott headlines on Sunday, July 2nd. It's got a great future as a festival."
"We spend a lot of time talking to local residents, and work really hard to mitigate negative impacts. It's amazing for the Irish economy. It's huge to have 40,000 people a night coming in and out of the park. The local community are impacted but it definitely benefits them too," Benn noted.
 

View this post on Instagram

 
Therese Langan also responded to social media complaints in 2022 in regards to traffic management.
Advertisement
"Where you're bringing 40,000 people tgether, there's always going to be issues. Give yourself two hours to get yourself there and back. Marlay Park has car parking and have other routes to exit the concerts. At the end of the day, we've got shuttle buses going to the Luas. That's a new initiative. You can walk 20 minutes to the Luas. Buses get you back into town. We didn't get a huge amount of complains last year on our own hotlines last year. Social media reflect views of the minority, not the majority, who wouldn't go online to say how brilliant the traffic management was."
"Treat it as if you're going to the airport. Plan your route and book in advance," Superintendent Gormley nodded.
The question of drugs safety was also raised, following Electric Picnic 2022's pilot initiative for safe testing alongside the HSE. Potent MDMA, ketamine and cocaine were discovered at Life Festival in Westmeath last weekend, the HSE claims. Revellers at the event were warned about the high-strength drugs after they were tested in an onsite laboratory. Will such measures be taken at Marlay Park and Longitude?
"We're glad to work with all of the various agencies and partners that make an event like this come to life. In relation to what we will be doing in respect to drugs, obviously we will be enforcing the Misuse of Drugs legislation," Superintendent Gormley said.
It is ultimately the decision of the HSE in terms of what initiatives to introduce at events.
"Testing was back of house at Electric Picnic 2022," Melvin Benn notes. "It was from seizures the gardaí made or surrender bins around the entrances. We also will have information from medical staff. These initiatives give testers and medics preparation in terms of what might be going around. In conjunction with gardaí, it gives festival organisers the opportunity to decide whether we need to put a message up on screens with regards to issues with a particular drug. The HSE will take the decision as to what initiatives will be scheduled for these events."
"Electric Picnic organisers are the judges of the success, but they were very enthusiastic about it," Melvin continues. "They were able to identify, through what was seized by the Garda, a number of drugs that they haven't previously seen before. It's really important for medics to be aware of what is going around. it's a terrific initiative that takes place successfully in a lot of European countries."
Advertisement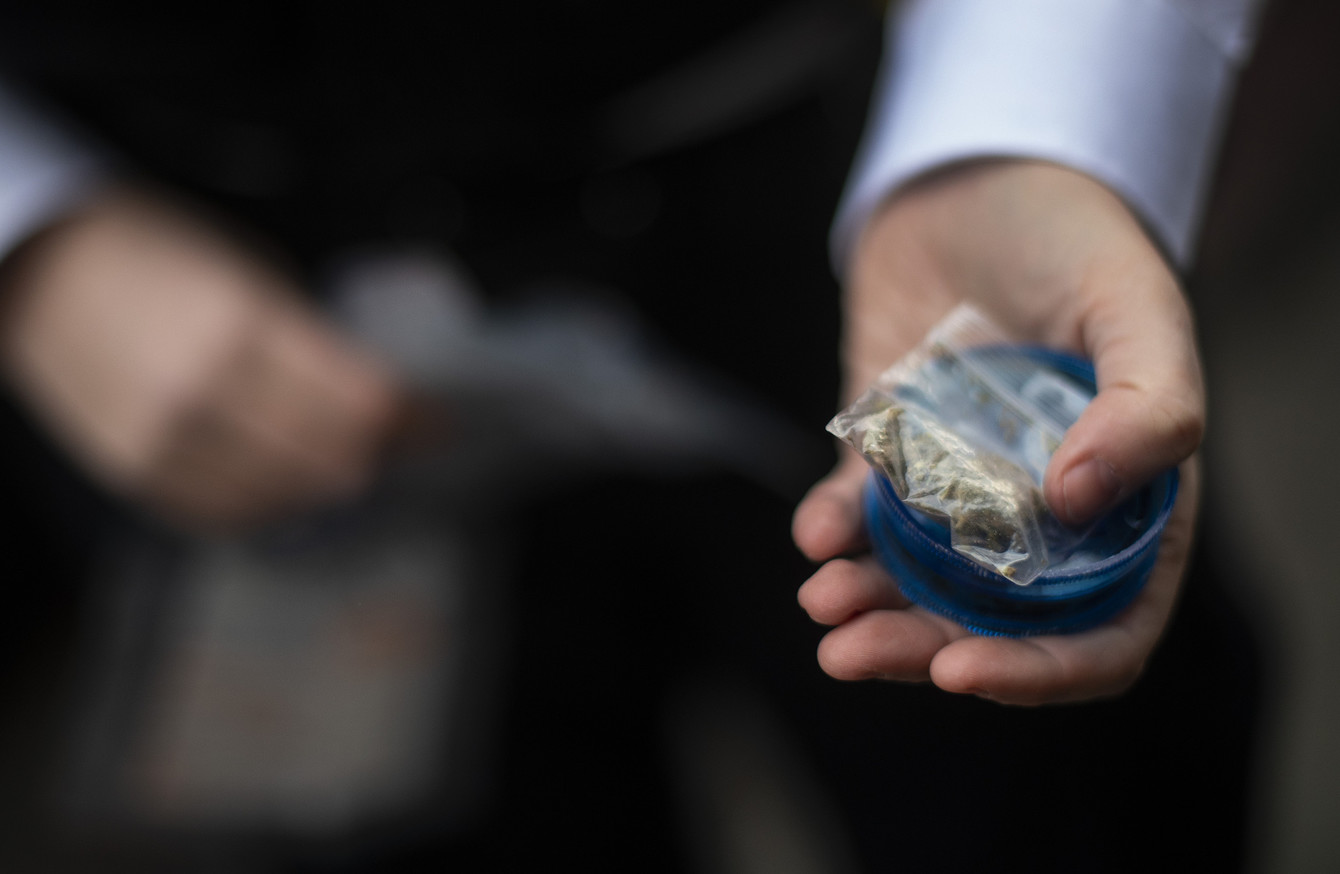 Queries were raised in regard to underage vaping, considering the Government bill banning the sale of the products to under 18s.
"If it does become legislation prior to these events, we will have to police it," Superintendent Gormley remarked. "Depending on what the legislation looks like, for example a no smoking ban, but we cannot forecast what will or won't happen in Government. An Garda Siochána will have to abide by the law when it emerges."
Hot Press also raised the question of mitigating sexual harassment at concerts nationwide.
"We would have a team of dedicated detectives who would be adequately adept at dealing with sexual crimes and juveniles," Superintendent Gormley responded. "We have the services present."
"We work really closely with Safe Gigs for Women," Melvin Benn interjected. "They're at a substantial amount of our shows. Ultimately this is an issue about education for men in particular. The women don't cause the issue. We work really hard on that across all of our festivals."
 

View this post on Instagram

 
Advertisement
The press conference also targeted worries surrounding sustainability at major concerts.
"We work really hard on our sustainability charter and reduce our carbon footprint year on year," Benn stresses. "Vehicular travel is the main contributor to the carbon footprint. That's why we encourage people to take public transport or go on foot. We have the generators on site. We have a commitment through to 2030 to have no extracted oil in the generators and just use biofuel. That's a continued initiative. We're beginning to talk about installing a large scale main supply into the park, that could be used for the Main Stage. It's a constant thing. We have a 2030 target to meet and we're really committed to it."
The skyrocketing costs of insurance for artists was queried at the press conference, given recent news headlines suggesting that Coldplay and Beyoncé avoided performing stadium tours here as a result.
"Since Covid and the Russian invasion of Ukraine, the costs have gone through the roof," Melvin Benn explained. "Driven mostly by energy, but not exclusively. Costs are increasing across Europe by exactly the same amount in Ireland, Germany and the UK. They're not prohibitive yet. We work really hard every single day to keep prices at an economic level, and I think we do that successfully. That's how we get five concert nights and Longitude. It's a pressure every single day to maintain low costs."
Advertisement
Transport
Gig-goers were also reminded to download your ticket before you arrive at Marlay Park.
There are several options if you're heading to any of these concerts. If you are driving it is important to note there is limited parking at Marlay, and it must be booked in advance.
Parking tickets will cost €25 per car. The car park entrance is located on College Rd and is accessed via Whitechurch Rd. Only attendees who have pre-booked parking for Marlay Park will be permitted entry into the car park. Tickets for the Marlay Park car park can be purchased via online. Illegally parked cars will face possible clamping or towing.
The closest Luas stop is Dundrum on the Green Line and there will be a shuttle bus operating from there to Stonemasons Way near the park. Tickets can be purchased for the shuttle bus online.
The recommended drop off and collection point is in the Supervalu car park on Ballinteer Avenue. Attendees getting picked up by family and friends following the event are advised that road closures are in place on the roads surrounding Marlay Park.
Following the events, a passenger pick up point will be facilitated on the Brehonfield Road. Taxis cannot be guaranteed however.
Advertisement
Safety & Age Policy
No alcohol or drinks are permitted to be brought into the venue with the exception of water and soft drinks in sealed plastic bottles up to 500ml. Empty reusable plastic bottles are permitted into the venue. There are water drinking points onsite.
No backpacks, large handbags, bags over A4 size, garden furniture, deckchairs, fold up chairs or shooting sticks, umbrellas, selfie sticks, flares/fireworks, laser pens, megaphone/air horns, aerosols, spray cans, smoke & gas canisters, nitrous oxide & any associated equipment, glass, drones', professional cameras with a detachable lens, video cameras, audio recording devices. Items left unattended will be removed and disposed of accordingly. You can find the full list of prohibited items on the official MCD website.
Any under 16s attending any of these events must be in the presence of an adult at all times. Strict age monitoring will be in place at all entrances. Unaccompanied under 16s will be refused entry without refund.
No overnight or early queuing is permitted. Please respect local residents and other park users by not engaging in anti-social behaviour. If you leave Marlay Park at any point during the festival, re-admittance will not be allowed.
Advertisement
The concert app with details for all Marlay Park concerts should be up and running from this Saturday, June 3rd: evntz.ie.