Maggie O'Farrell: "I didn't want to write the kind of novel where you need a degree in English literature to appreciate it"
Acclaimed author Maggie O'Farrell discusses her gripping historical thriller The Marriage Portrait, famous Cambridge peers, and having one of her books optioned by Steven Spielberg.
The latest novel from award-winning Northern Irish author, Maggie O'Farrell, The Marriage Portrait is a compelling historical thriller, examining the fate of 16th century Italian aristocrat Lucrezia de' Medici. After entering her husband's court in 1560, Lucrezia died a year later, aged only 16. Some suspected poisoning to be cause of death and pointed the finger of blame at her spouse.
It's clearly a story lending itself to novelistic treatment, but I wonder if O'Farrell had been considering writing it for a long time?
"No, not at all," she replies, speaking from her home in Edinburgh. "Most ideas for a novel creep up on you quite slowly, but this one was the exception to the rule. It sort of fell into my lap one day really. Just before lockdown began in the spring of 2020, I was waiting outside a friend's house – my daughter was at what turned out to be her last play-date for a very long time.
"I'd been re-reading Robert Browning's poetry, which I do sometimes when I'm between books and trying to decide what to do next. I was idly wondering to myself whether or not 'My Last Duchess' is based on real people and events, cos some of them are. So I looked it up, and in a few minutes I had the name, and a few minutes after that, Lucrezia's portrait appeared on my phone.
"It was very weird – as soon as I saw it, I had the feeling that I was looking at the subject for my next book. I just knew I was going to write her story as she might have told it."
Advertisement
As the author elaborates, Browning's poem alludes to Lucrezia's story.
"I think anyone who's studied literature has read 'My Last Duchess'," notes Maggie. "It's all in the voice of a duke who's entertaining this guest. He pulls back a curtain and says, 'This is a portrait of my previous wife. Oh and by the way, I killed her.' It says that the person he's talking to is a representative of his future fiancé's family, which is quite an amazing admission to make to someone who you're hoping to marry."
The opening paragraph of The Marriage Portrait is masterful, ending with the revelation of Lucrezia's future demise in a way that instantly hooks the reader.
"I wanted to write a book where it's not important to have read the poem," explains the author. "I didn't want to write the kind of novel where you need a degree in English literature to appreciate it. Of course, it's an absolute gift of an opening. I thought, 'Why not? Let's go for it – full gothic Renaissance horror.'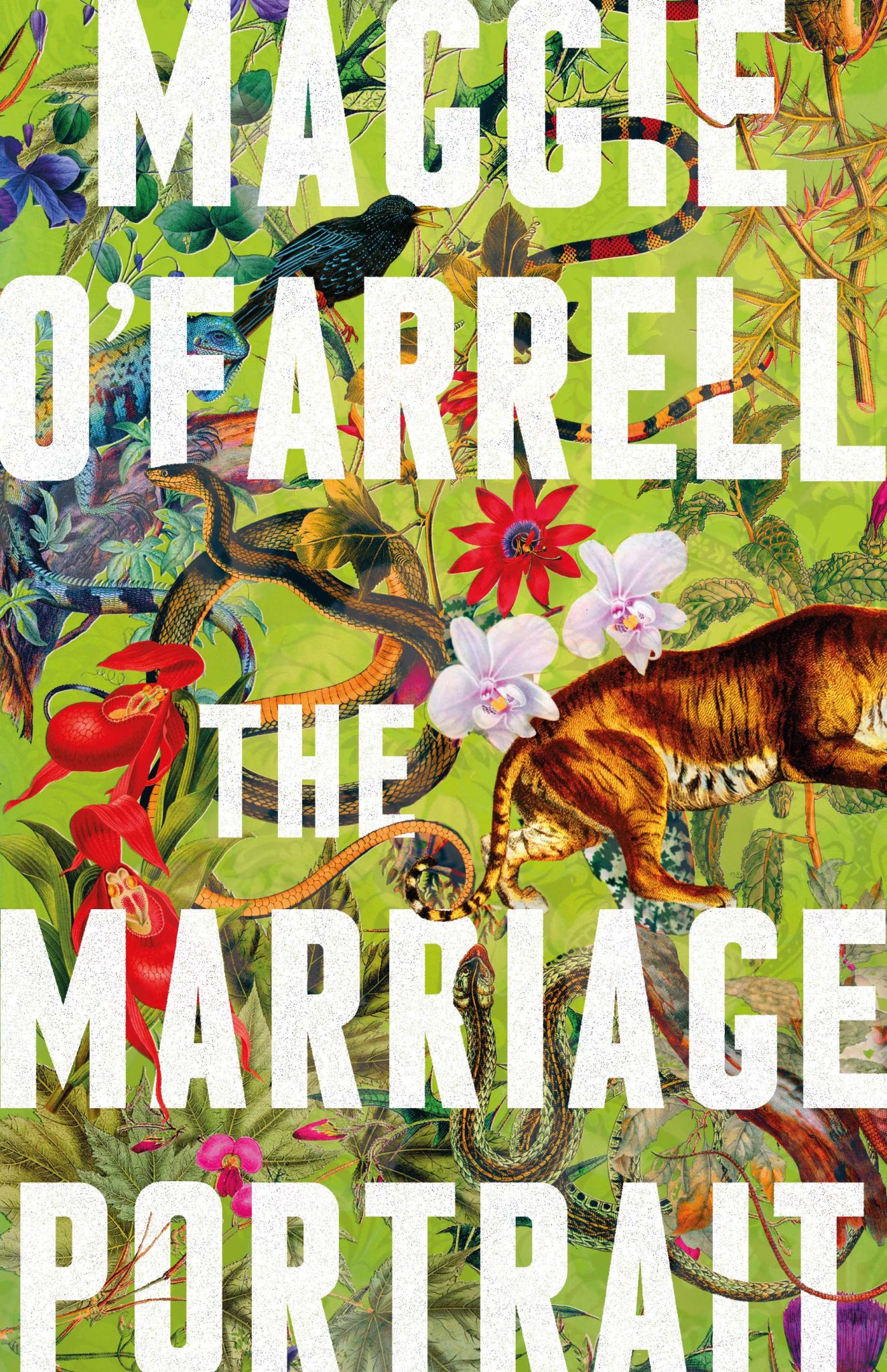 Did she want it to read like a thriller?
"Obviously, I didn't want to write a whodunnit, because we know who did," says O'Farrell. "It was more a 'whydunnit' – how did this happen? How was it that a year later, this healthy 15-year-old girl came to be dead? Because there's ambiguity in the story. At the time, there were lots of rumours that he'd poisoned her. And certainly, after she was dead, he stationed a spy in her parents' court, which suggests to me that he was worried about their reaction.
Advertisement
"But there are some people who argue that she died of natural causes. It's ambiguous as to whether or not he murdered her. Actually, when I was writing, I did go back and read things like Patricia Highsmith's The Talented Mr Ripley, and she was so brilliant at plotting thrillers. I also went back to Daphne Du Maurier's novel My Cousin Rachel. She's best known for Rebecca, but My Cousin Rachel is an amazing feat of plotting.
"You begin the novel thinking Rachel's evil, and then Du Maurier twists it and you think, 'Oh my god, she's not so bad', and then she twists it again. It's that technique thriller writers can do, where they pull the rug out from under you. So I was studying that and keeping it at the forefront of my mind."
What other themes did Maggie want to explore?
"I was really interested in the idea that we think we know about a time in history, but actually behind the accepted story, there are all kinds of other stories and interpretations," she reflects. "If you ask anyone to name a famous Italian Renaissance family, people will say the Medicis. But while Lucrezia's name is well-known, she herself is very much under the radar. Her life was so short, but even despite that, there's not a huge amount known about her.
"In a way, I was really fascinated to bring her into the light. To put her centre-stage and say, 'She didn't live very long, but she was very important.' And also the idea that she could highlight this practice of uxoricide – killing your wife when they were an inconvenience to you. Her sister and cousin were also killed by their husbands. You only have to look at Henry VIII, who got other people to do it for him, but essentially it's the same thing. It's absolutely shocking."
As an historical novel, The Marriage Portrait is hugely impressive. I mention to Maggie that one of my favourite ever novels is Patrick Suskind's dark thriller Perfume, about a homicidal perfume maker in 18th century France. A favourite of Kurt Cobain – who based the Nirvana song 'Scentless Apprentice' on the book – it was at one point considered for cinematic adaptation by Stanley Kubrick, for me one of the great 'what-ifs' in film history.
Though German director Tom Tykwer eventually made a fine Perfume movie in 2006, starring Ben Whishaw, Dustin Hoffman and Alan Rickman, there's no doubt a Kubrick version would have been on a different level in terms of visual splendour and thematic depth. But as a literary offering, there's no doubt that Perfume puts you in a specific time and place with an intensity matched by few historical novels.
Advertisement
"It's brilliant, isn't it?" agrees Maggie of Suskind's masterpiece. "The kind of historical novel I really like wears its history lightly, which I think Perfume does. I really don't like reading historical novels when the writer thinks they need to tell you they've done their homework. Any novel weighed down with facts just doesn't read well. Patrick Suskind makes it very light on period detail, and I think that's part of the reason it's so mesmerising and transporting."
Now 50, O'Farrell has had something of a peripatetic life to date, being born in Derry before growing up in Wales and Scotland. After attending Cambridge, she lived in Hong Kong for a period, before returning to London to write for the Independent On Sunday. Going back to her college years, given the rich tradition of Cambridge's Footlights comedy group, I wonder if Maggie ever went to any of their events?
"My husband and I met there, but we weren't a couple then," she recalls. "He did it twice, I think. Actually, I did see him in it once!"
Did you have any notable comedians as peers?
"I think Robert Webb and David Mitchell were there," says Maggie. "I remember them being around, and Alexander Armstrong and Ben Miller too. Rachel Weisz was there as well, although she's not a comedian obviously. She's kind of hard to miss! And Sacha Baron-Cohen – I'm not saying I know these people, I just remember them around. There was late night stand-up stuff I'd see these guys at."
When I enquire if there has been any mooted screen adaptations of O'Farrell's work, it turns out there's exciting news about her 2020 novel Hamnet, a fictional account of Shakespeare's titular son, who died aged 11 in 1596.
"Hamnet is with Steven Spielberg and Sam Mendes' production companies, they're both involved," says Maggie."There's one director they're hoping to attach, and that seems to be going well, but I'm not allowed tell you who it is. You never know, TV is such a mysterious business. It kind of comes in and out of focus – suddenly people are excited and then they disappear again. It'll be nice if happens, but I'm okay if it doesn't!"
Advertisement
• The Marriage Portrait is out now, published by Tinder Press.