Who would be the first person you would invite to your birthday party?
Immediate family, pints, O'Donoghue's, immediately.
Favourite saying?
"Senior hurling."
Favourite record?
Abbey Road.
Favourite film?
It's A Wonderful Life.
Favourite author?
Roald Dahl.
Advertisement
Favourite actor/actress?
James Stewart.
Favourite musician?
Paul McCartney.
Most embarrassing moment of your life?
Time enough for that yet.
Favourite food/drink/stimulant?
A hot dog and Coca-Cola on a sunny day in New York.
Favourite method of relaxation?
Walking along Dog's Bay, breathing in the beautiful Connemara air, any time of the year.
If you weren't pursuing your present career, what other career might you have chosen?
History teacher.
Biggest thrill?
Being a dad.
Advertisement
Biggest disappointment?
I control-alt-delete disappointments.
Your concept of heaven?
Again, Dog's Bay.
Your concept of hell?
A cruise.
What would be your dying words?
"What's next?"
Greatest ambition?
To finally master the art of what I do for a living.
Period of history you'd most like to have lived in and why?
Ancient Rome, because it's just so visceral.
If you weren't a human being which animal would you have chosen to be?
I think the creature Timon from The Lion King – I would be quite like him, a wise-cracking smartarse.
Advertisement
If you were told that the world was ending tomorrow morning, how would you react/what would you do?
"What took so long?"
Your nominee for the world's best-dressed person?
Eva Green as Vesper Lindt in Casino Royale.
Favourite term of abuse?
Argo...
Biggest fear?
Unfinished business.
Humanity's most useful invention?
Hand sanitiser.
Humanity's most useless invention?
Electric floor mop… I bought one about five years ago.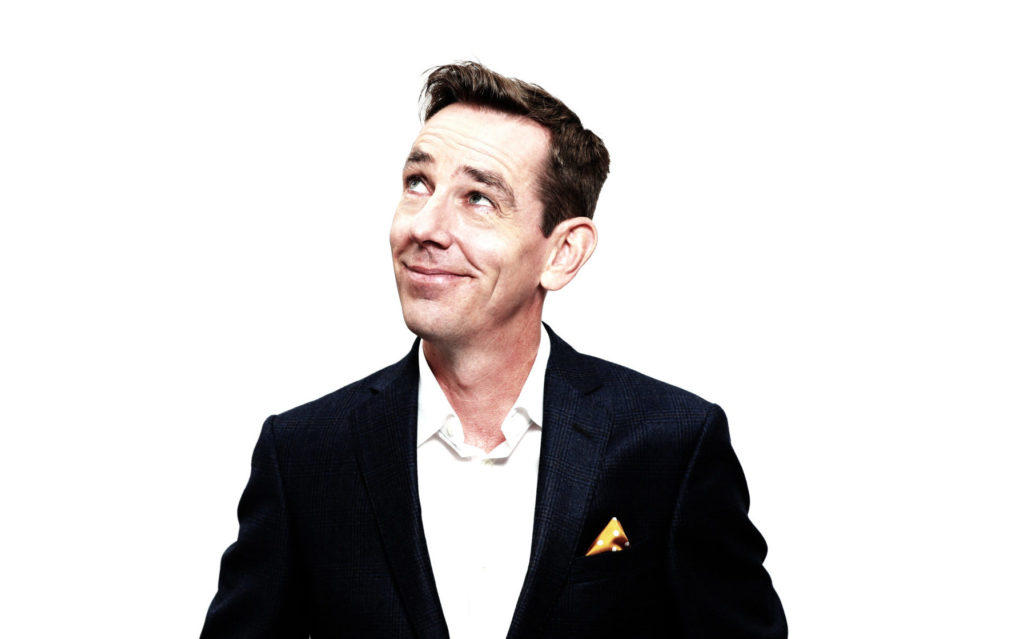 Advertisement
• Ryan Tubridy presents The Late Late Show, Fridays at 9.35pm on RTÉ One.