Following the release of his acclaimed novel, Juno Loves Legs, Karl Geary answers our burning questions.
Who would be the last person you would invite to your birthday party?
Myself.
Who would be the first person you would invite to your birthday party?
Everybody else.
Favourite saying?
'Think of yourself as dead, you have lived your life. Now take what's left and live it properly' – Marcus Aurelius.
Favourite record?
Miles Davis – Kind Of Blue.
Advertisement
Favourite book?
The Master And Margarita by Mikhail Bulgakov.
Favourite film?
Harlan County, USA. 
Favourite author?
John McGahern.
Favourite actor / actress?
Spencer Tracy.
Favourite musician?
For lyrics, Leonard Cohen.
Most embarrassing moment of your life?
I'm endlessly mortified at myself – I think as soon as you produce work and attempt to put it out in the world, the embarrassment begins.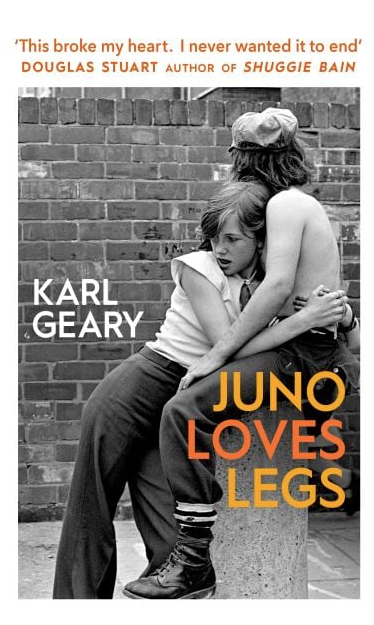 Advertisement
Favourite food/drink/stimulant?
Coffee and cigarettes.
Most desirable date?
Laura Fraser.
Biggest thrill?
Getting stoned with Peter Fonda.
Biggest disappointment?
Every politician, ever.
Your concept of heaven?
A long train journey to somewhere I've never been. I'm thinking more Liguria than Longford. Sorry Longford.
Your concept of hell?
A birthday party.
What would be your dying words?
'Oh shite!'
Advertisement
Greatest ambition?
To live without fear.
Period of history you'd most like to have lived in and why?
The roaring '20s seems to be the go-to for that question. The writers, fashion and architecture were incredible, but in truth, people were still fighting for their basic rights – a bit like the 2020s.
If you were told that the world was ending tomorrow morning, how would you react/what would you do?
Hopefully I'd pop on the coffee, light a smoke, and think about how lucky I've been to have known and loved the people in my life.
Your nominee for the world's best-dressed person?
I'd have to split it between Vivienne Westwood and David Bowie.
Humanity's most useful invention?
The internet.
Advertisement
Humanity's most useless invention?
The internet.
• Juno Loves Legs by Karl Geary is published by Harvill Secker and available in shops and online now.