There'll be some special guest performers appearing alongside The Hitchers on October 28th.
The Hitchers are scheduled to perform a show in Limerick's Dolan's Warehouse on Friday, October 28th, the indie band have announced.
The outfit are finally marking the 25th anniversary vinyl release of their 1997 debut album, It's All Fun and Games Til Someone Loses an Eye which is available now through the band's website.
Talk of a possible silver anniversary re-release gained momentum following The Hitchers inclusion on Steve Lamacq's 'Lost Alternatives'; a double compilation album of acts he championed in the '90s. He selected The Hitchers 'Strachan' to close the album - setting them alongside Teenage Fanclub, Snuff, Sleeper, Travis, Compulsion, Cornershop, China Drum and Suede.
This led to a crowdfunding campaign to finance the the reissue that surpassed its target and all expectations in half the time it was to run. The album, originally released on compact disc, was remastered for a vinyl release in Limerick by Richard Dowling at his renowned WavMastering studio. Throughout 2022, supporters have been receiving rewards like vinyl records, Hitchers-themed greeting cards, handmade glass coasters and even original photographs and artwork from the 1997 release.
As well as the line up that performed on Fun and Games, there'll be some special guest performers appearing alongside the band on October 28th.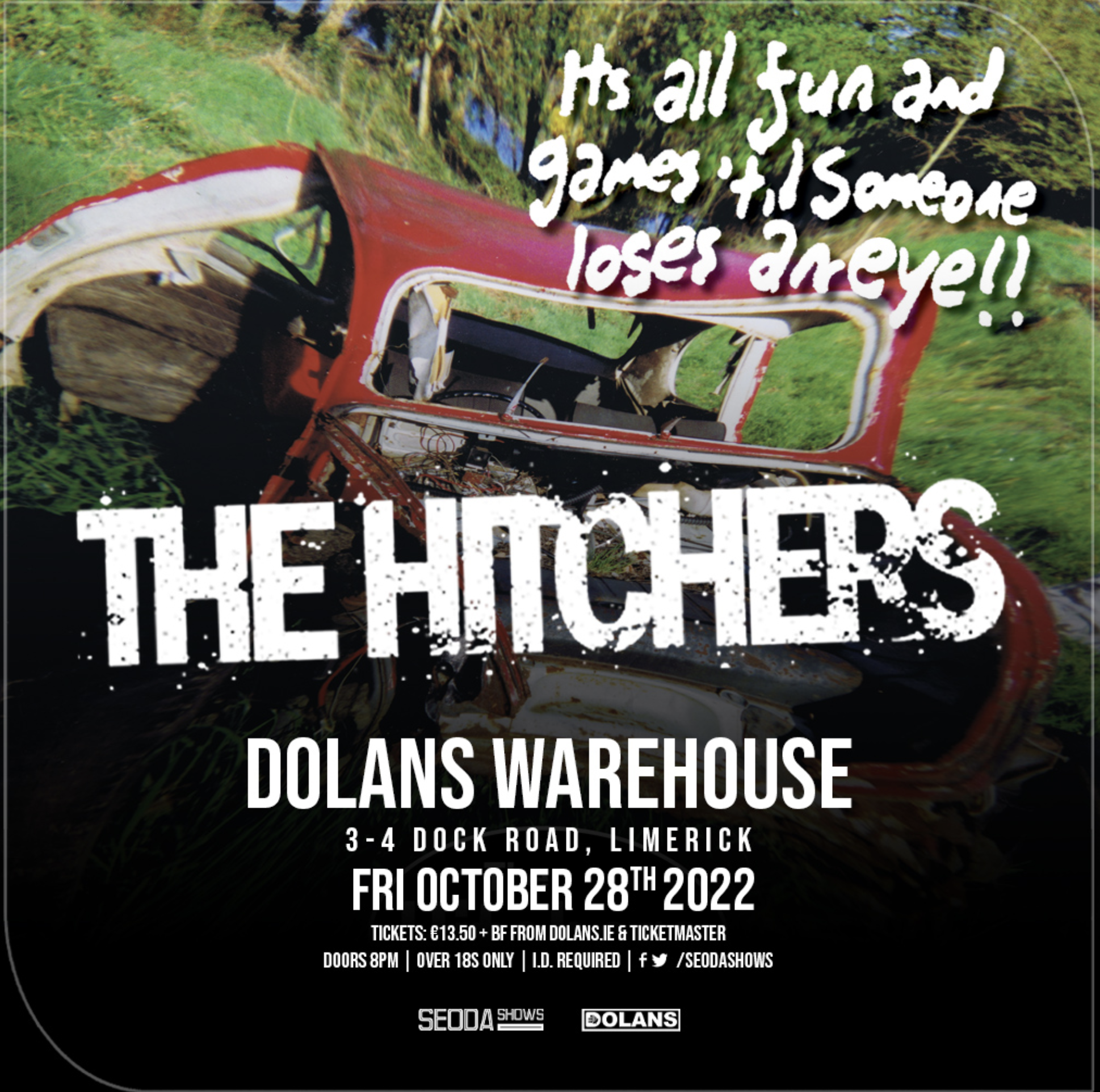 Advertisement
Releasing two albums and a slew of EPs in the late '90s, the Limerick band came to the attention of legendary BBC DJ John Peel who championed the bands debut UK release It's All Fun & Games Til Someone Loses An Eye. Peel also asked the band to record a session for his show that still gets repeat broadcasts to the present day.
The 'Strachan/You Can Only Love Someone' double a-side single and follow up LP For The Want of Some Better TV gained The Hitchers attention and plaudits domestically and internationally. The band were an ever present on the gigging circuits of Ireland and the UK, earning a reputation for spiky punk-pop, acerbic, witty lyricism, terrace-chant chorus' and fiery live performances.
Though The Hitchers officially de-mobbed in 2001, over the years they have regrouped for one-off shows and mini-tours.
Warner Bros Germany approached the band for permission to use 'Strachan' on 11 Freunde, where The Hitchers would rub shoulders with Billy Bragg, The Wedding Present, The Proclaimers, New Order and Half Man Half Biscuit.
"In the UK it's fair to say The Hitchers are mainly remembered for Strachan," Niall Quinn explains. "That was the tune that got played most and still gets played and knocked about and that stirs up interest when the world cup or the Euros roll around. I tend to think of The Hitchers less like a band and more like Dallas. There's some characters who are integral to the story who are only in it for the first couple of seasons. But still the story runs..."