Lenii: "Working with David Guetta lived up to my expectations. I never thought I could do this for a living!"
Three years after her lauded debut EP In All Fairness… climbed up the iTunes charts, Cork artist Lenii has unleashed her explosive second project Zero Sympathy. Having waited to hit the stage since 2019, the spotlight is finally on the prolific LA-based producer.
Much has changed since Cork native Ellen Murphy (aka Lenii) logged onto Zoom with Hot Press during the pandemic. "I'm in LA first of all, which is very different to being at home during the pandemic!" she laughs. "My whole life has literally done a 180."
Zero Sympathy, released on March 2nd, marks the eagerly-awaited follow up to rising producer and singer-songwriter's first offering, 2020's In All Fairness…, which steadily rose up the iTunes charts and earned Lenii a rake of new followers. It also cemented the idea of relocating to Los Angeles in her head, tapping a new manager and adding an impressive rake of production credits to her name in the process.
"When I first moved here, it was actually really shit," the 26-year-old informs me, candidly. "I hated LA, and was all on my own. I had been doing a lot of production since the pandemic over Zoom, and I was so lucky to work with an artist called Kenzie. We got along really well, and she was the first person I collaborated with when I moved to the States. She's one of my best friends now, but I had this really strange first month where I was eating off paper plates at home the whole time."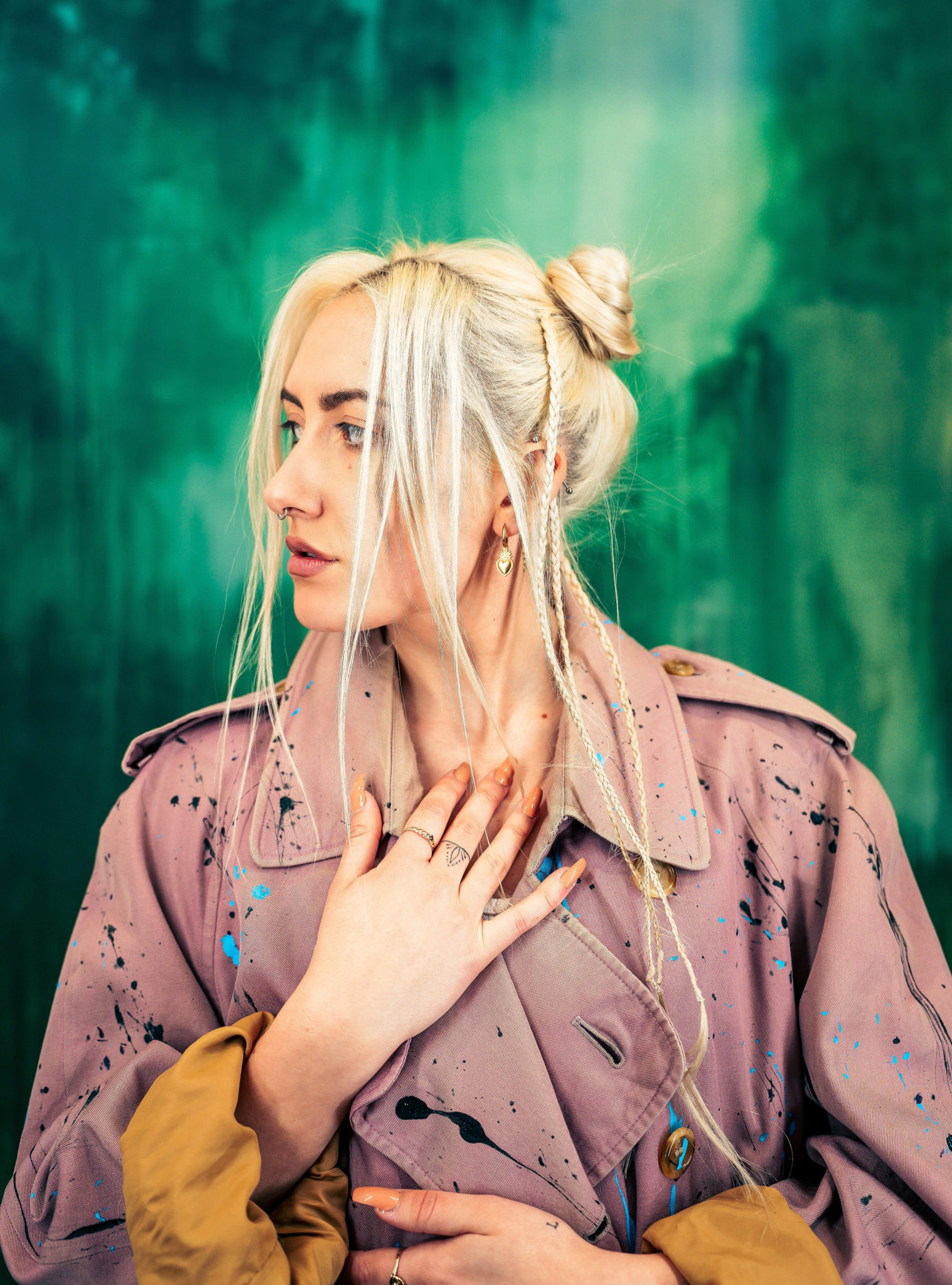 "It's hard to get things done in America," Murphy concedes, shaking her head. "I was going to the sketchiest parts of Hollywood trying to talk to someone who could fix my electricity, crying to the security guard, then going to Sia's house to record Kenzie," she laughs. "That's the most accurate way to sum up living in LA to me - the ups and downs. It's amazing and terrible. Since then, I think I got my life together."
Advertisement
Lenii attended Dubspot in New York back in 2012 at the age of 15, living with her aunt in Plainsboro, New Jersey and commuting to the DJ school. Enrolling in a psychology course in Ireland after finishing secondary school, she instead landed a tech internship at Dubspot, which led to a full-time job, until its closure. Later turning to production to escape the self-conscious nature of singing, Lenii now divides her time between the two art forms, and ended up back in the US last year.
"I was so lucky in terms of people I got to work with when I came back," Ellen grins, enthusiastically. "Ross Golin, a huge songwriter, took me under his wing and mentored me. I worked with David Guetta for two days, met some of my idols and got to work with PinkSweat$ because of my ties to Kenzie. I never thought I could do this for a living a few years ago. As a producer, it just never felt like I could get the same opportunities as my male peers. People were saying 'We want a guy to do this track for us', which is bullshit. I stopped for a long time because of that culture."
Numerous producers and singer-songwriters have come out with similar stories, in particular since #MeToo and Time's Up entered mainstream conversation. One of the most vocal proponents of gaining creative control is chart-topper Raye.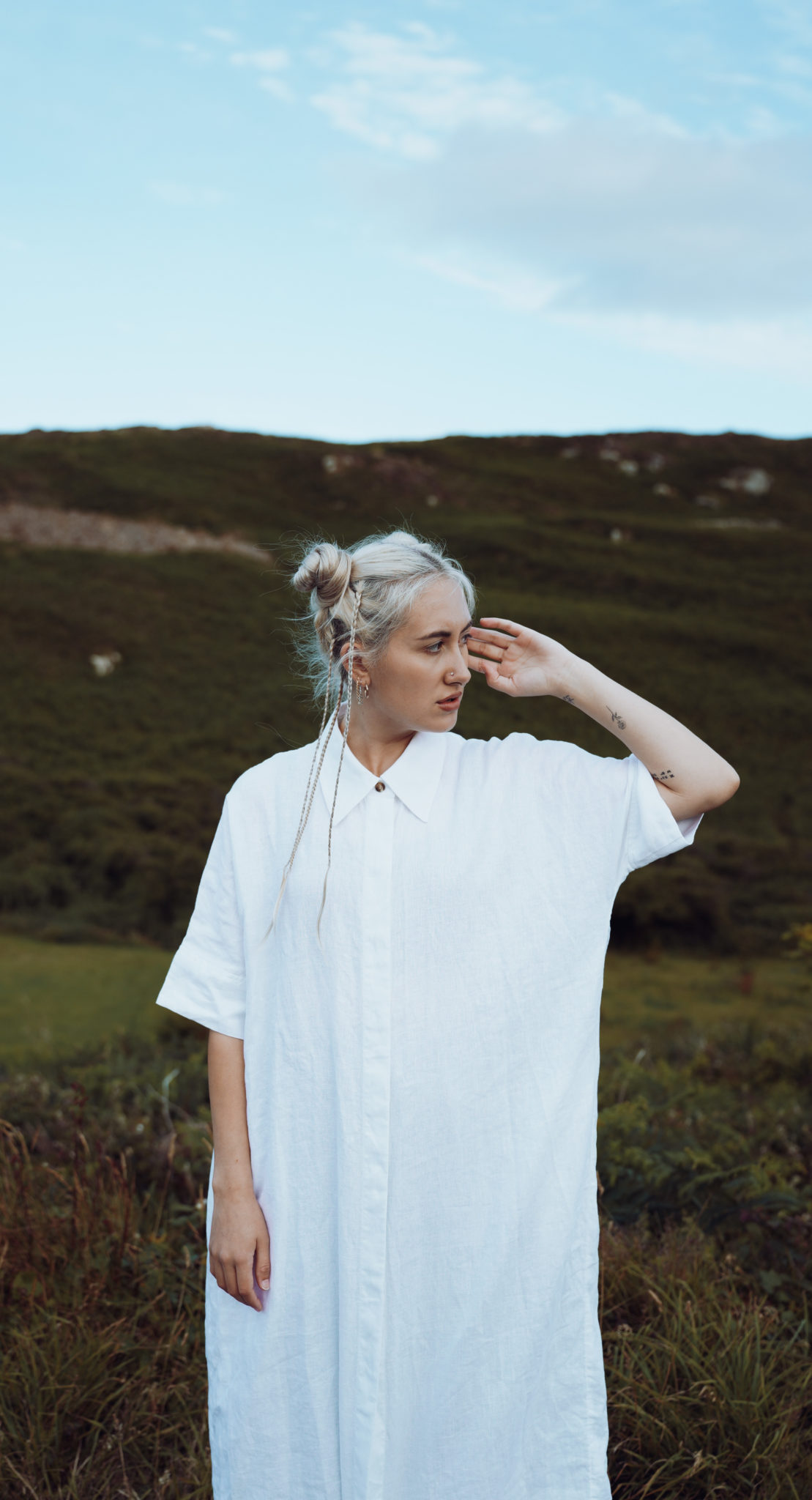 "I'd love to work with her. She's such a fucking boss, and incredible storyteller," Lenii muses, clearly inspired. "Her lyrics are amazing. Mike Sabbath, who produced her album, is unbelievable. If I was in the same room as them, I'd freak out. Raye has been so outspoken about how she's been treated as a woman in the industry, and a female producer and songwriter. I relate to that a lot. It's really cool when people are unfiltered about that. Compared to when I first started, I had to prove myself ten times more than a man would. I was very aware of that.
"When that culture does rear its head now, it still hurts," she posits. "I was being put in a session yesterday by an A&R, and the artist's manager had my blurb and bio. He responded, 'If you think she can carry the session production-wise'. That wouldn't have happened to a male producer. It's tiny to most people, but it stacks up.".
"Since moving to LA, I feel like I'm owning it now," she beams. "I'm confident in my skills. Half of my life is producing for other artists, and the other half has been putting together this EP and planning visuals. I just started rehearsing with my band for the upcoming gigs."
Advertisement
"It's crazy to me, because I haven't played a single show in four years," she laughs. "My band has made it really easy to adapt. Because I was producing for others, I slipped out of what it felt like to be a performing artist. It's so different with a crowd in front of you. I feel like myself again now that the older songs I never got to play are coming back to life."
"It's really fun being one of the only people around from Ireland!" Lenii laughs, brightly. "People make a fuss over you, like it's your personal day. I worked in an Irish bar in New York, so I felt surrounded by my own. It's further to go to LA. The Irish consulate has been amazing."
"My sister moved here about two months after I did, which has been so nice. We haven't lived together since we were in school, but she's my best friend. We go through phases of missing random Irish things. I was watching The Wonder on Netflix and it made me feel strangely nostalgic for mass," she admits. "I have more patriotism when I'm ten hours away from home, like buying Claddagh rings!"
Zero Sympathy builds on the multi-instrumentalist ability to genre-hop like a chameleon, with her usual biting wit and wispy vocals matched with beats of every nature. It's easy to see why Lenii's production credits include the likes of David Guetta, Suki Waterhouse, Au/Ra, GRACEY, Pixie Lott and Loud Luxury.
"David Guetta lived up to my expectations! He was insanely nice. I have this habit where I can't mask my emotions at all, so if I'm a fan of someone, I'll tell them. At the end of the session, I put the song we made on his hard-drive, and was like, 'I just have to tell you that I'm a huge fan!' and he just turned and hugged me. I was like, 'Oh my God, I'm hugging David Guetta!' My 15-year-old self was dying right then. I was also with a producer called Oakfelder, who has insane credits. He went to shake my hand and I asked if I could hug him. I'm not good at pretending to be too cool!"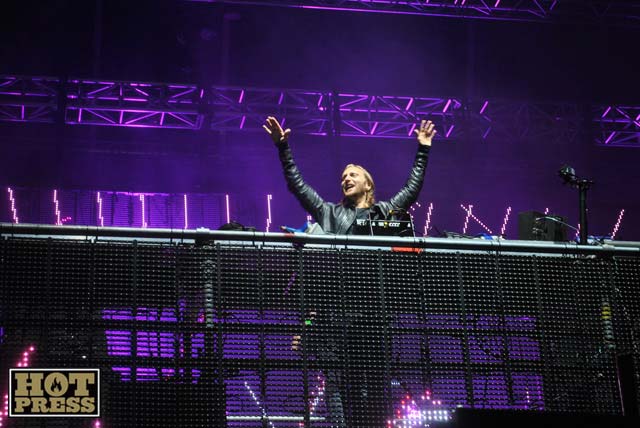 Advertisement
Murphy's new EP continues her pattern of targeting social taboos with slick beats.
"The title came from a lyric in 'Crybaby': 'Don't come crying to me / You'll find zero sympathy'. It's about how we don't cut ourselves much slack. Everything feels so important and yet nothing has any meaning. A lot of people my age and younger generations tie our self-worth into productivity and trivial things, like follower counts and success. We've made up these standards and expectations for ourselves that really don't matter. The songs are all about breaking a social norm."
"I wrote 'Crybaby' when things were going well outwardly. 'White Lie' had just charted at home and I had all of this TikTok success [180,000 followers and counting] but I was depressed out of my mind. I got obsessed with breaking my own records or else feeling like a failure. Especially the first time I experienced virality, it's so easy to forget that each number is a real person," Lenii stresses. "One of the reasons I spiralled at the start of last year was because I hadn't put out a song in a long time and the numbers dwindled. Now, I'd prefer 100 people who would listen to my song countless times instead of millions of people listening to it once."
Lenii's Zero Sympathy EP is out now.